NCAA Tournament 2012: 10 Reasons Why We Love March Madness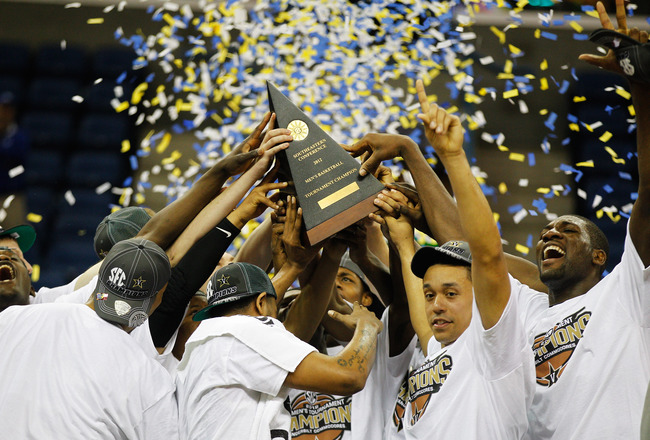 Chris Graythen/Getty Images
There is simply nothing like it.
Sports fans, not just basketball fans, mark their calendar to watch the spectacle known as March Madness. This is the greatest month to watch college hoops from dusk to dawn, take "sick days", fall in love with a team you didn't know existed five days ago or just root for your favorite program.
The excitement is unbearable. Sports fans like me across the country just can't wait for Tuesday to come.
Here are the top-10 reasons why I'm excited for this installment of a tradition unlike any other.
Vanderbilt vs. Harvard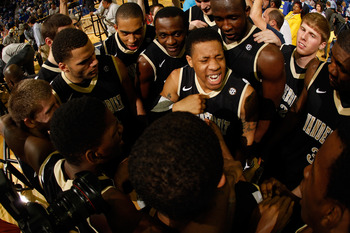 Chris Graythen/Getty Images
This is absolutely crazy. Vanderbilt and Harvard are more likely to meet in a Quiz Bowl tournament then a college basketball one.
But here we are on the eve of March Madness previewing two schools known for their academic excellence, not their athletic might.
No. 5 Vanderbilt is riding intense momentum after just knocking off No. 1 Kentucky in the SEC title game. They could be a team to look out for going into the tournament.
On the other hand, No. 12 Harvard hasn't been in the tournament since the year after World War Two. Both are trendy picks to be bracket busters.
While watching, be sure to pay close attention to the inevitable battle in the paint between the Crimson's Keith Wright and Vandy's Festus Ezeli.
By just watching this game we are guaranteed to get smarter.
The Unibrow of Anthony Davis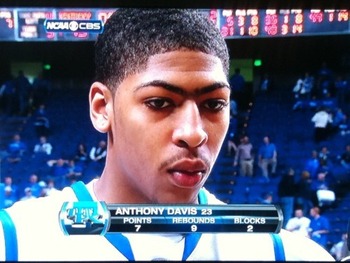 When your unibrow has its own Facebook page (5,111 likes) and Twitter account you know you've made it to the big time.
Forget the fact that Kentucky might be one of the best teams in the country and Davis is a sure fire pro prospect, the only reason I'm watching a Wildcat game is for this lovely work of hair.
Brow down indeed.
Long Beach State 49ers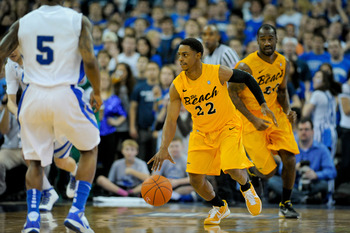 Eric Francis/Getty Images
Long Beach State is my favorite "I have no idea who they are or why I like them, but I like them" team.
Everything about them just feels right.
Casper Ware has one of the best names in the tournament, by far. He and Larry Anderson are averaging a combined 31 points per game.
Add that to an 8-2 record in their past 10 games and a Big West Conference championship, and you have the makings of a bracket buster.
The 5 vs. 12 Upsets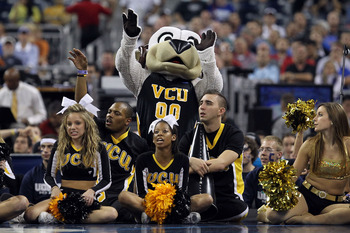 Ronald Martinez/Getty Images
It's a classic. For some reason a No. 12 seed always beats a No. 5 seed. This happens every year.
This year Wichita State (5) takes on last year's darling VCU (12). Both teams are supposed to be Cinderellas, so it will be interesting to see who wins. I have to take Shaka Smart and his Rams in this one.
In the West, Long Beach State (12) takes on another predicted bracket buster in New Mexico (5). See the previous slide for my prediction.
Another great matchup happens when Vanderbilt (5) takes on Harvard (12). Vandy will be able to overcome the Crimson.
Still Perfect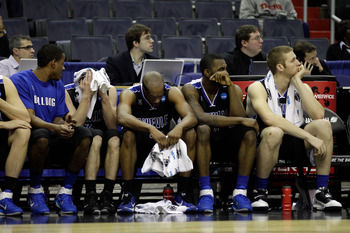 Rob Carr/Getty Images
In the storied history of March Madness, a No. 16 seed has never beaten a No. 1 seed.
104-0.
That's the No.1 seed's collective record in the opening round of the NCAA tournament since the field expanded to 64 teams in 1985.
This year, four teams will try to alter history, again.
Mississippi Valley State or Western Kentucky will get a shot at Kentucky, but the chance the Wildcats lose in the first round is equivalent to the chance I have of dating Kate Upton.
UNC-Asheville will try to take down the Syracuse Orange, but even Eddie Biedenbach doesn't believe in a win.
Michigan State will run all over LIU-Brooklyn and UNC will handle either Lamar or Vermont.
The First Two Days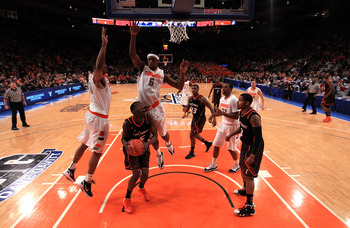 Chris Trotman/Getty Images
Sports fans, start calling in sick now.
Florida State Seminoles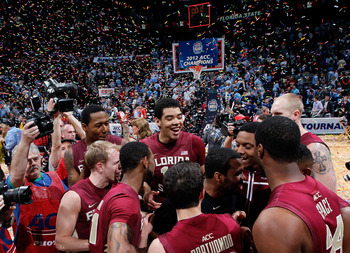 Kevin C. Cox/Getty Images
Who saw this coming?
FSU pulled a UConn and won the ACC Tournament in thrilling fashion. They beat Miami on Friday. Then on Saturday the 'Noles dismantled powerhouse Duke 62-59. Finally, on Sunday, Florida State capped off their amazing run by beating No. 1 UNC 85-82 to capture the ACC title.
I have officially hopped on the Florida State bandwagon, and I know I am not the only one who thinks that this is a program that will make some noise come late March.
Office Pools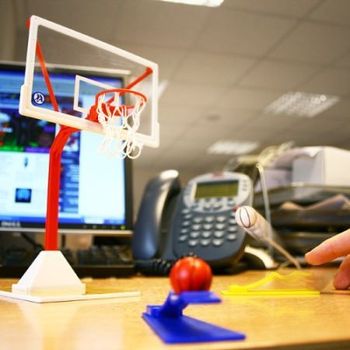 This is most likely the best part about March Madness. Or it could be the worst part, depending on who you ask.
Office Pools are Fantasy Football on steroids. They make Super Bowl betting odds look like the Charlotte Bobcats, and they put all the horse racing bets to shame.
Filling out a bracket is always fun and the ultimate bragging rights that come with winning these pools is like nothing you can imagine.
So who's in your Final Four? Comment below.
Cinderellas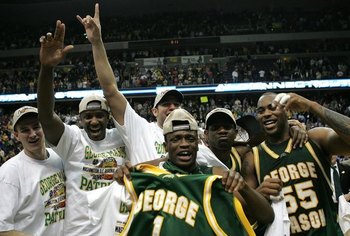 Call them Bracket Busters or Cinderellas—it doesn't matter.
They are what make this tournament interesting. If everything went to plan then no one would watch March Madness. Every year there are a couple low ranked teams that just explode. Why does this happen?
No one knows, but every year we thank the basketball gods for giving fans something to scream about. We love the Cinderellas because they keep the tournament lively.
So who will it be this year? I'm looking at you Xavier, Belmont, VCU and Davidson.
The Mystery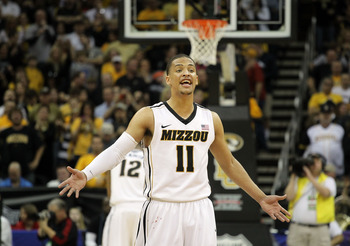 Jamie Squire/Getty Images
No one knows what's going to happen. That is what makes this tournament great.
I have a billion questions rolling around in my head. Is Baylor for real? What about Marquette? Will Syracuse choke? Can Georgetown get upset yet again?
I am so confused heading into the tournament and making sense of these 64 teams is nearly impossible. There isn't a clear cut front runner and anything is possible.
Gosh, I love March.
Keep Reading