March Madness Bracket: The 64 Greatest Teams in Sports History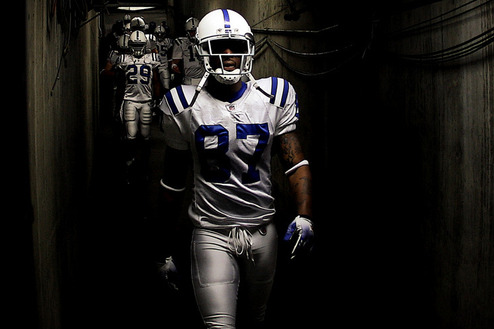 March brings an annual madness that only the college hardwood can fully understand. But we at Bleacher Report like to be creative and give fans a new way to dissect the sporting world.
With the always-climactic tournament only hours away, now seems like the perfect time to sculpt a competition of our own—but on a slightly larger scale.
We're set to take the 64 greatest clubs in sports history, including college, and have them battle for victory.
The matchups may seem unfair, possibly even outrageous, but hang tight—there'll be plenty of surprises.
It's time to take a dive into this 64-team war.
This isn't your typical display of bracketology—welcome to upset city.
Begin Slideshow

»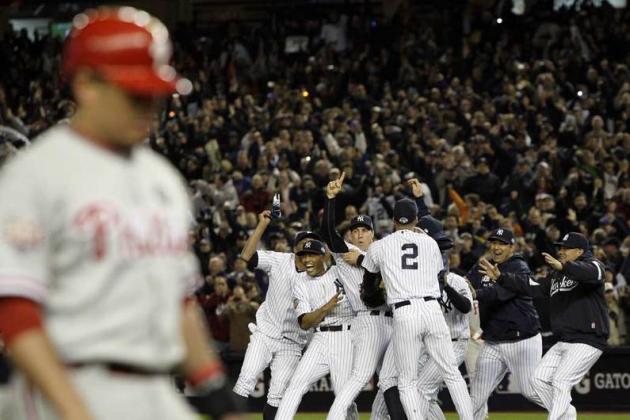 The adrenaline is racing through our veins, we can hear the roars from the crowd—we're ready for quite the upset.
But not yet.
With 27 World Series titles, the Pinstripes win their David vs. Goliath match by a landslide.
Winner: New York Yankees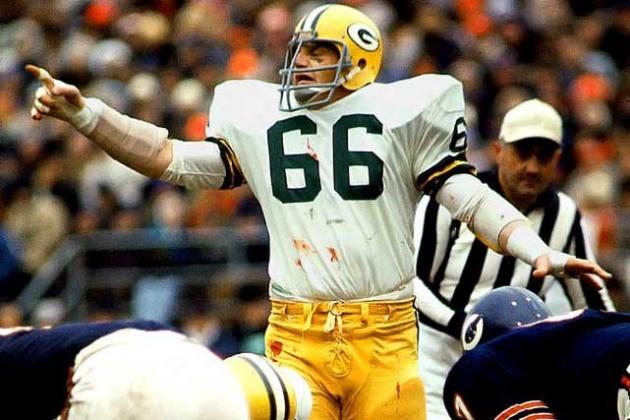 Not only have the Cheeseheads been the face of football for decades, but their ability to win five world championships over a seven-year span in the '60s displayed their dominant nature.
This may be upset city, but George Brett, Bret Saberhagen and Frank White can't possibly eclipse Ray Nitschke, Bart Starr and Brett Favre (we prefer the moniker Pevre).
It smells a bit cheesy in Kansas City on this day.
Winner: Green Bay Packers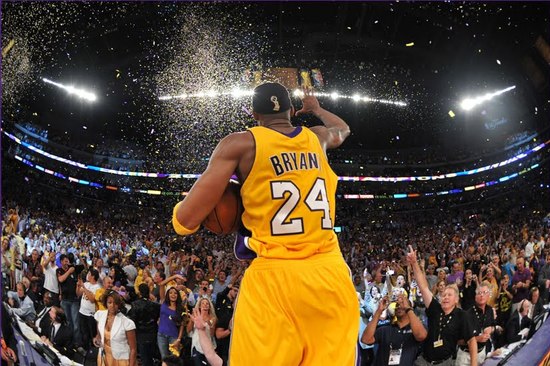 Sure, they won consecutive Super Bowls with fullback Larry Csonka, quarterback Bob Griese and linebacker Nick Buoniconti in the early '70s, but the Dolphins lacked that killer instinct in the following years.
The Lakers only have 16 Hall of Famers and 16 BAA/NBA championships—yeah, we're feeling that purple and gold right about now.
Winner: Los Angeles Lakers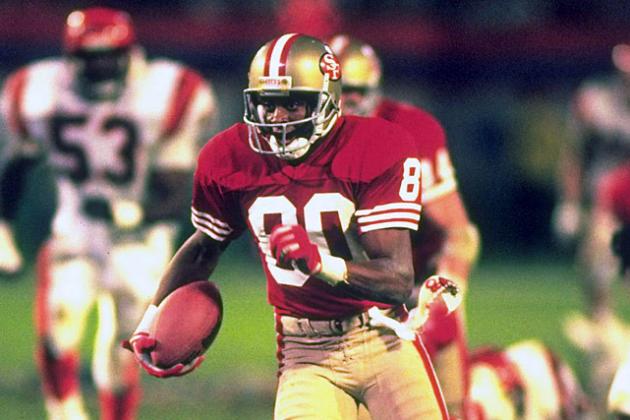 Trevor Linden and Markus Naslund were pioneers of their time, but their inability to win the Stanley Cup title puts the prolific Niners in the driver's seat.
With Bill Walsh and Joe Montana/Steve Young at the helm, this is a blowout on any terrain.
Winner: San Francisco 49ers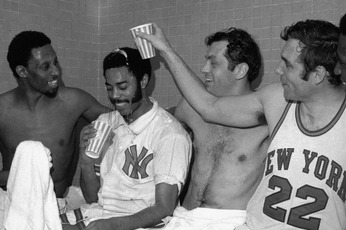 While we despise the free-spending, misguided front office of today's Knickerbockers, we can't ignore this impending, historical upset.
We're loving the Kevin Love-Patrick Ewing matchup, but in the end, we believe the New Yorkers will dominate their home turf.
Start spreading the news.
Winner: New York Knicks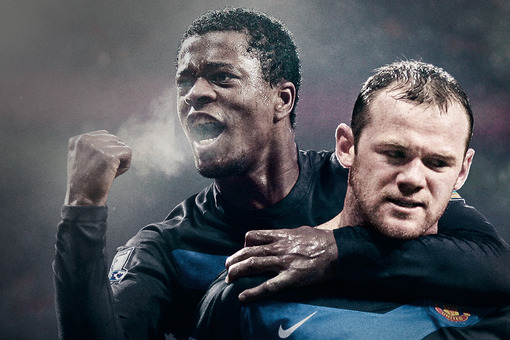 While the streak of consecutive touchdowns in the NFL by former Canes lasted for an astounding 149 weeks (until November of 2011), it can't possibly cloud the prestige behind the Manchester United football club.
With the most trophies in English football (a record 19 league titles), Sir Alex Ferguson's club is always mentioned alongside greatness.
Winner: Manchester United F.C.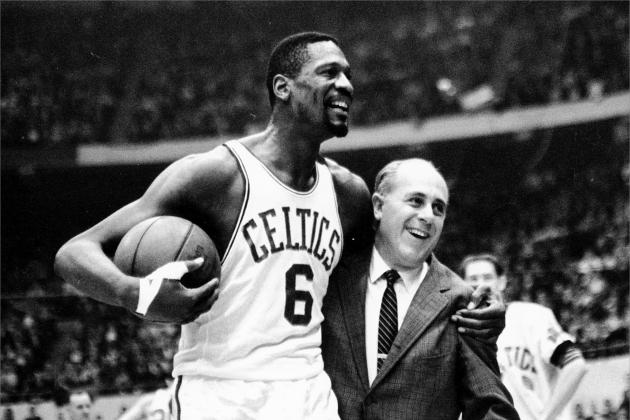 Just like Kevin Dyson being tackled one yard short of the end zone in Super Bowl XXXIV, the Titans (once known as the Oilers) will lose this one in heartbreaking fashion.
Too much Celtic star power amid 17 championships.
Winner: Boston Celtics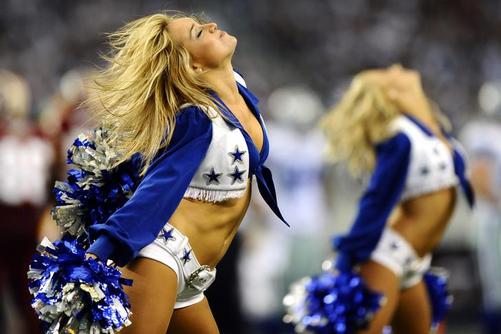 Troy Aikman, Roger Staubach, Emmitt Smith, Michael Irvin, Randy White—the legendary names keep going.
But we're choosing Big D for a more unappreciated reason—the sexy distractions on the sidelines.
Perhaps the most established cheerleading unit ever easily distracts Cleveland legend Jim Brown.
Winner: Dallas Cowboys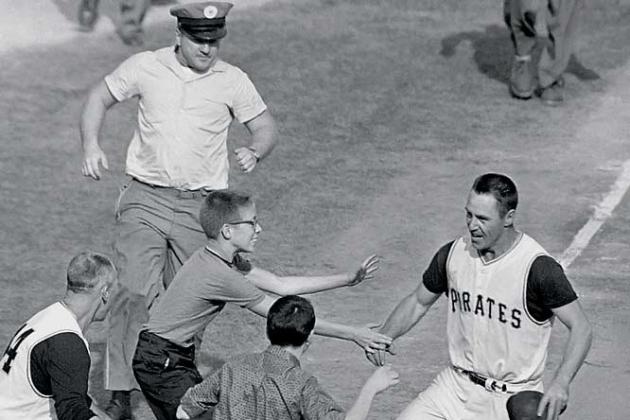 While we're awe-inspired by the Red Wings' 11 Stanley Cups, this matchup seems destined for a miraculous upset.
The Bucs once had Honus Wagner, Willie Stargell and Roberto Clemente—but it's Bill Mazeroski's walk-off home run in Game 7 of the 1960 World Series that wins this one.
Winner: Pittsburgh Pirates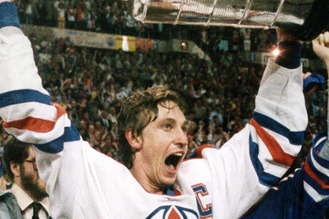 The Wildats may be the winningest team in college basketball history (.763), but the deadly Oilers dominated the '80s with five Stanley Cups over the course of the decade.
Legendary coach Adolph Rupp can't find a way to stop Wayne Gretzky, arguably the greatest talent ever to reach a hockey rink.
Especially with expressions like this.
Winner: Edmonton Oilers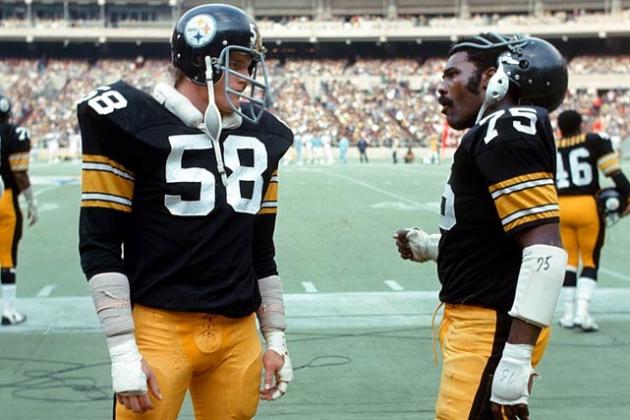 Having not won a Stanley Cup since 1967, the Maple Leafs likely lost their grip on championship play, lost the feeling of holding a trophy.
The Leafs won't get past the Steel Curtain, but at least Joe Greene will give his opponents a signed jock strap as a parting gift.
Winner: Pittsburgh Steelers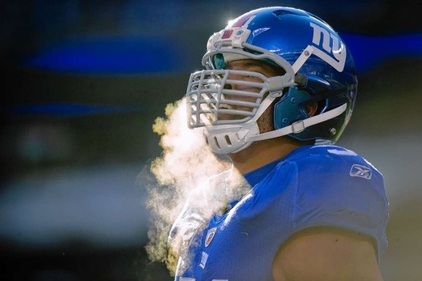 Big Blue never seems to crumble under pressure, especially with Lawrence Taylor and Harry Carson doing damage in the backfield.
Barcelona's record two FIFA Club World Cup trophies won't be enough to hold off these ferocious New Yorkers.
Winner: New York Giants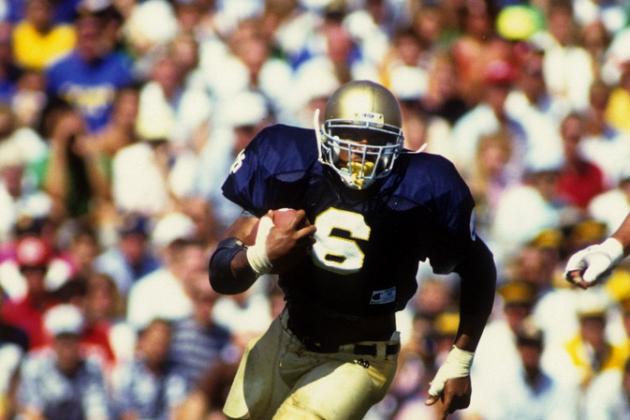 Thirteen recognized national championships, 96 All-Americans and seven Heisman Trophy winners.
Redskins defensive end Deacon Jones won't be enough to end Notre Dame's dominance, as they lose to their own former quarterback, Joe Theismann, and a thick, bruising back by the name of Jerome Bettis.
We can already hear the chants of "Rudy, Rudy" echoing throughout South Bend.
Winner: Notre Dame Fighting Irish football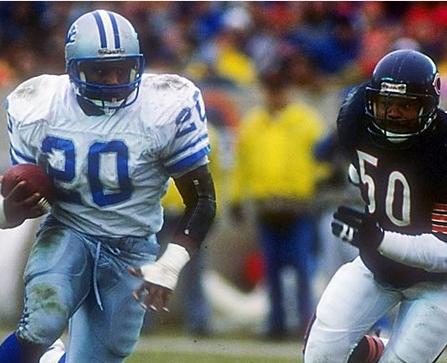 C'mon man, is this even a contest?
You can bet it is—we believe Barry Sanders' feet will eclipse Mike Singletary's toughness.
High-flying upset in Chi-town.
Winner: Detroit Lions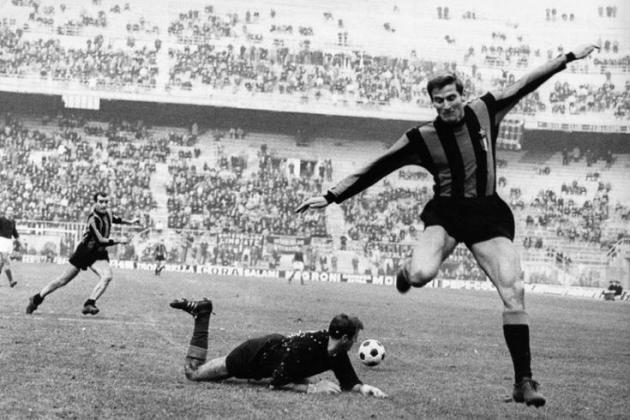 Despite nine European Cup/UEFA Champions League titles, we believe Real Madrid will choke amid a lethargic showing and a dominant performance from Inter Milan legend Giacinto Facchetti.
David Beckham will be too busy checking himself out in the mirror and Zinedine Zidane looking for head-butt victims.
Winner: F.C. Inter Milan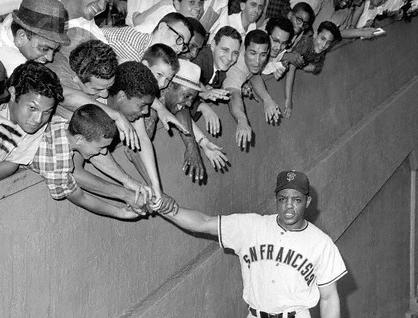 Juan Marichal, Willie McCovey, Mel Ott, Willie Mays—the talent doesn't stop for the Giants.
North Carolina will put up a good fight with the likes of Michael Jordan and James Worthy, but one magnificent catch by Mays will put the finishing touches on this historic matchup.
Today, redemption is spelled B-O-N-D-S.
Winner: San Francisco Giants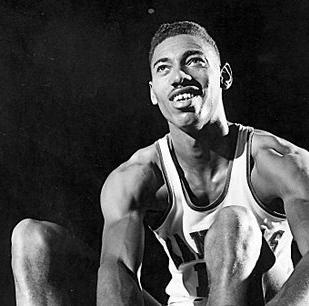 Sure, they've had Clyde Lovellette, Jo Jo White and Paul Pierce, but it's Wilt Chamberlain's dominant presence that will take this game over.
Ernie Banks and Ryne Sandberg will finish with solid stats, but they'll have to watch their gargantuan opponent drop another 100 points.
Winner: Kansas Jayhawks basketball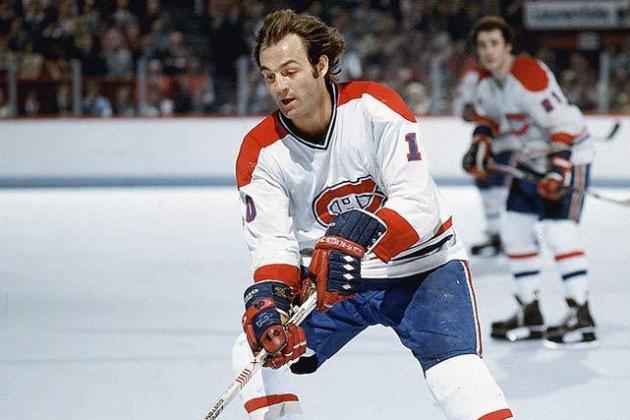 Twenty-four Stanley Cups in their history—it's clear the Canadiens know how to play under pressure.
With Guy Lafleur sniping shots, Larry Robinson shattering glass with his checks and Patrick Roy shutting his crease down, this team can't lose.
Winner: Montreal Canadiens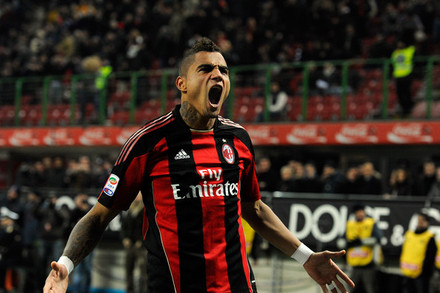 With 18 officially recognized UEFA and FIFA titles and a record four World titles, we predict this matchup to be somewhat of a blowout.
Just like they fell short in 1987, the Orange Men will once again travel home with a feeling of disappointment.
Winner: A.C. Milan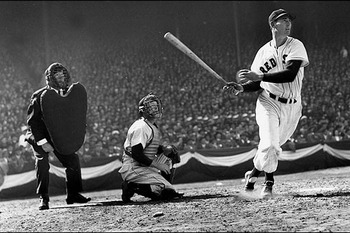 With only three national championships and eight SEC titles in their 106-season history, it's curious as to why the Gators have such a high ranking.
Well, playing in the Gainesville swamp can be somewhat uncomfortable for opponents.
But there won't be any Tim Tebow comeback on this day, as Ted Williams, Carl Yastrzemski and Carlton Fisk bat their way to victory.
Winner: Boston Red Sox
Sure, Liverpool has 18 League titles, but we're a group of optimists yearning for that miraculous finish.
We'd like to believe this is the 2003-04 season, in which Arsenal became the only club to finish an undefeated Premier League season.
Upset city's population just increased.
Winner: Arsenal F.C.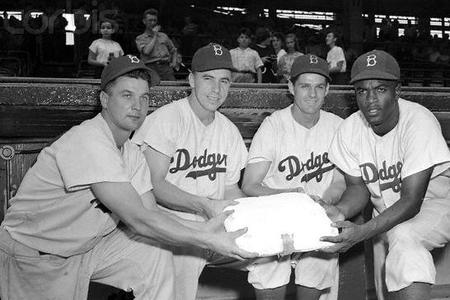 An intriguing matchup indeed, one might expect the Crimson Tide to easily secure a victory against the crafty Dodgers—but we beg to differ.
Amid Alabama's .710 all-time winning percentage was one Heisman winner (Mark Ingram), who won't be able to elude the Dodgers' inspirational crew.
The boys in blue have eight different Cy Young Award winners—pitching wins this one.
Winner: Los Angeles Dodgers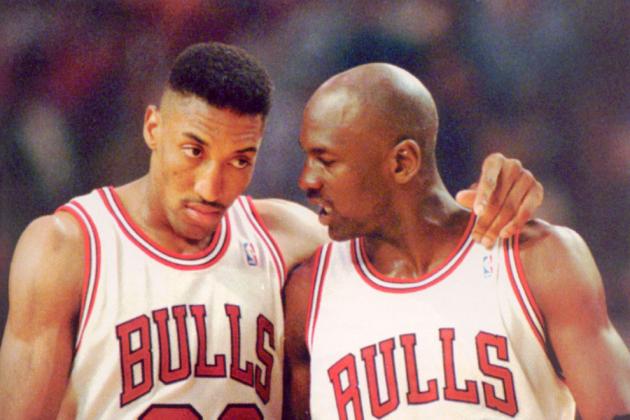 Possessing the greatest NBA winner of all time in Michael Jordan and a stellar supporting cast, it's safe to say the Bulls win this one easily.
Ozzie Smith will show us some flashy back-flips, but it won't be enough to eclipse the illustrious Chi-town squad.
Winner: Chicago Bulls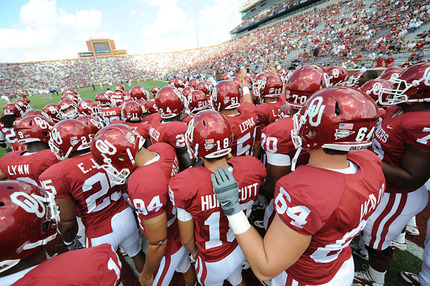 Oklahoma football boats 567 wins, seven national championships, 43 conference championships, 152 All-Americans and five Heisman Trophy winners.
Considering they only found a winning attitude in the 21st century, we believe the Pats will lose by a large margin to the always physical Sooners.
Winner: Oklahoma Sooners football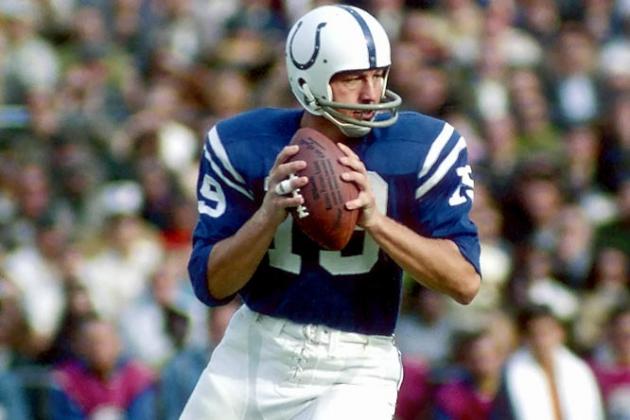 Legendary Duke coach Mike Krzyzewski will write a brilliant script for this game, but it won't be enough to defeat two of the greatest signal-callers ever in Johnny Unitas and Peyton Manning.
A late forced fumble by defensive tackle Art Donovan will secure this upset victory.
Winner: Indianapolis Colts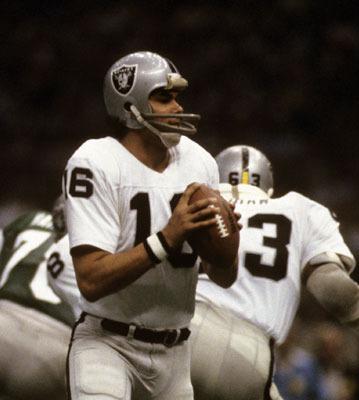 Sure, they're the winningest team in college football over the past 50 years, but the Cornhuskers won't be able to tackle the Raiders' commitment to excellence.
George Blanda, Marcus Allen, Ted Hendricks, Howie Long—endless talent for the black and silver.
Winner: Oakland Raiders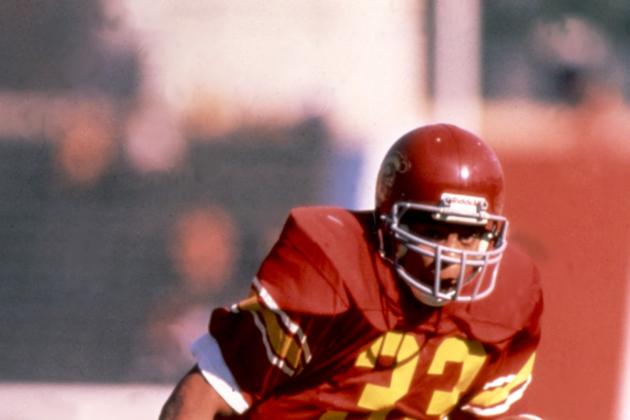 Not only are they quite possibly the most popular Italian club, but Juventus is easily the most successful (51 official titles at the national and international stage and a record 27 league titles).
Unfortunately, they won't be able to conquer the 473 Trojans that have been drafted into the NFL.
Winner: USC Trojans football
Twenty-two national titles and 15 cups for Bayern Munich can't possibly eclipse the Spurs' consistently-dominant ways.
Having only missed the playoffs four times as an NBA team, San Antonio's beloved franchise seems destined for historical greatness.
Winner: San Antonio Spurs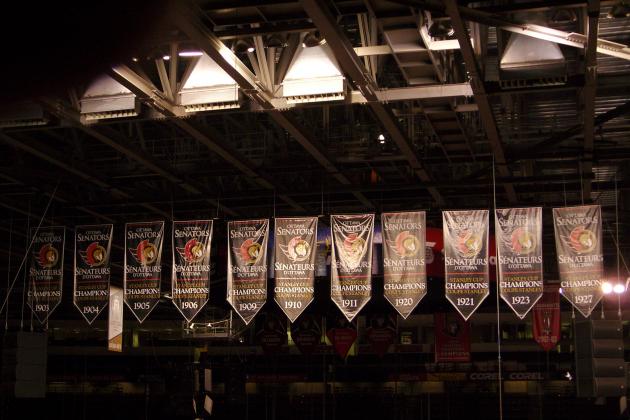 With both teams joining the league in 1992, this seems like quite the even matchup.
However, the original Senators were once a historic franchise, as the team won 11 Stanley Cups in the early 1900s.
Their rich tradition is the tiebreaker in this curious battle.
Winner: Ottawa Senators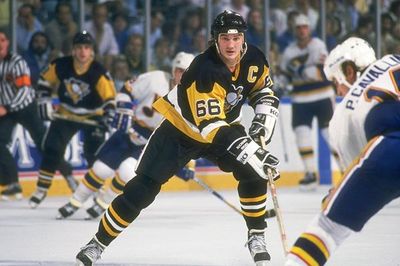 A Pennsylvanian battle for the ages.
Sure, they've had Grover Cleveland Alexander, Mike Schmidt and pitching legend Steve Carlton, but the Phillies won't be able to stop the greatness that defines the Penguins.
Mario Lemieux changed the game of hockey, Paul Coffey became one of the first scoring-defensemen—they just can't lose.
Winner: Pittsburgh Penguins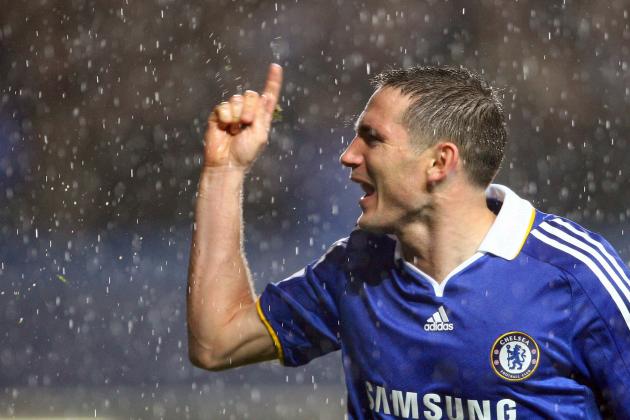 The powerhouse that is LSU football will put up a physical fight but won't be able to slow down Chelsea's speedy arsenal.
Since their inception in 1905, Chelsea has been English champions four times, FA Cup winners six times and League Cup winners four times.
Their two UEFA Cup wins certainly don't hurt their chances, either.
Winner: Chelsea F.C.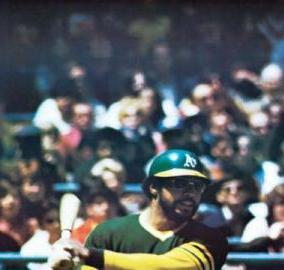 With Rickie Henderson's constant on-base thefts, Reggie Jackson's monstrous home runs and historic mustaches from Rollie Fingers and Dennis Eckersley, the Oakland A's will pull this one out in a nail-biter.
The Broncos will fight behind a fearless John Elway, only to fall short in the waning moments.
Winner: Oakland Athletics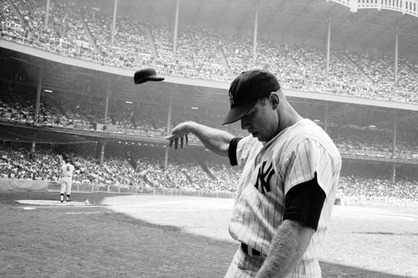 The ultimate battle for New York respect.
Unfortunately for the Knicks, this one ends in hardwood heartbreak.
Pinstripes reign supreme.
Winner: New York Yankees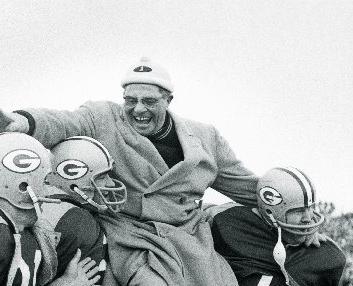 While their admirable "We Are Family" slogan certainly propelled the Pirates to greatness, it won't be enough to defeat the historical Packers.
It's called the Lombardi Trophy for a reason.
Winner: Green Bay Packers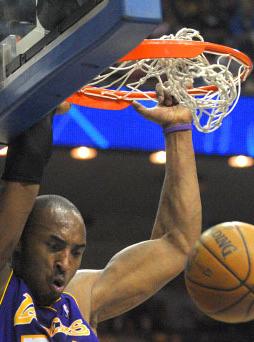 The Cinderella story that took place in Edmonton during the first round ends in epic fashion in Round 2.
Wayne Gretzky puts up a magical fight yet can't defeat the star-studded Los Angeles lineup.
Hard to avoid staring at those loaded rafters.
Winner: Los Angeles Lakers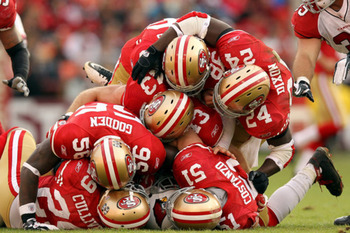 The high-flying Niners breezed through the first round and easily run through the roaring Lions in Round 2.
With Jerry Rice's dominance downfield and Joe Montana's clutch throws, the 49ers are closing in on immortality.
Winner: San Francisco 49ers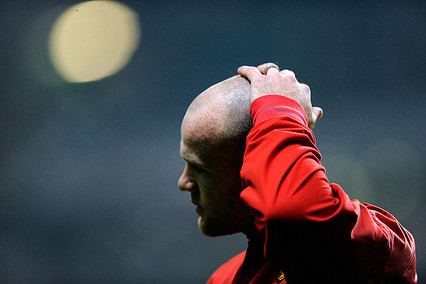 With 37 major honors since taking the lead in 1986, Sir Alex Ferguson will show fans why coaching shouldn't be such an unappreciated facet of the game.
Manchester United takes the cake in this grassy matchup.
Winner: Manchester United F.C.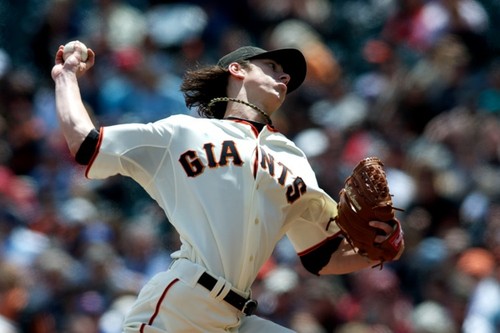 With Willie Mays' glove, Gaylord Perry's strikeout ability and Orlando Cepeda's quick wrists, the Giants take this memorable game by a solid margin.
The Celtics were clearly distracted in thinking Tim Lincecum was actually Mitch Kramer from Dazed and Confused.
Winner: San Francisco Giants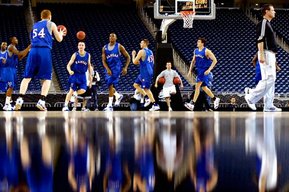 While their 2,065 wins are quite impressive, it's the Jayhawks' record 96 non-losing seasons that has us in awe.
The Cowboys had their winning ways, but they can't possibly conquer the consistently stellar resume of Kansas basketball.
Winner: Kansas Jayhawks basketball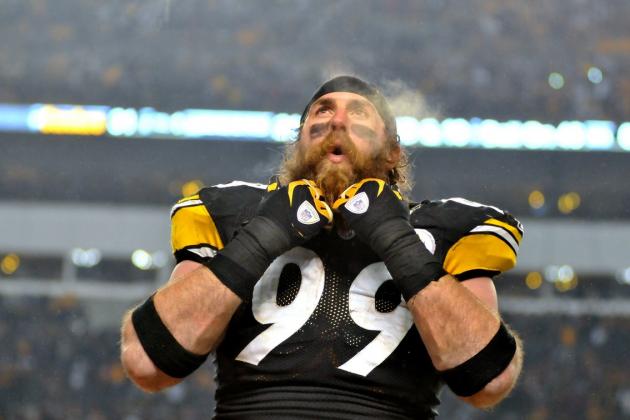 Ted Drake will play like it's the 1934-35 season (when he scored 44 goals), but Arsenal won't be able to defeat the endless list of defensive stars that the Steelers have featured over the years.
Jack Lambert and Brett Keisel will chew their opponents to shreds.
Winner: Pittsburgh Steelers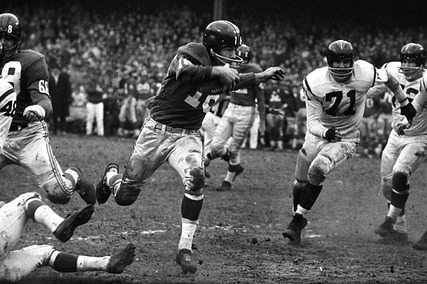 Most New Yorkers were heartbroken when the Brooklyn Dodgers moved to California before the 1958 season.
Call this one a redemption game, as the Giants will punish the Dodgers for what they did to their city.
Winner: New York Giants
We'd love to take Paul Hornung, Alan Page and Joe Montana in this classic battle between two historical clubs, but we can't deny the brilliance of Johnny Unitas and Peyton Manning.
The Colts squeeze this one out in the trenches behind a last-second sack from forgotten-man Dwight Freeney.
Winner: Indianapolis Colts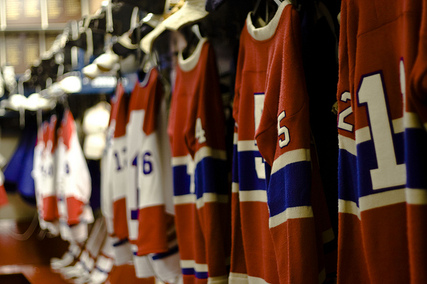 Twenty-four championships from the Canadiens, only 11 from the Trojans—but that's not what has us taking the talented skaters.
As the longest continuously operating professional ice hockey team, Montreal's beloved club knows how to win the close ones.
Winner: Montreal Canadiens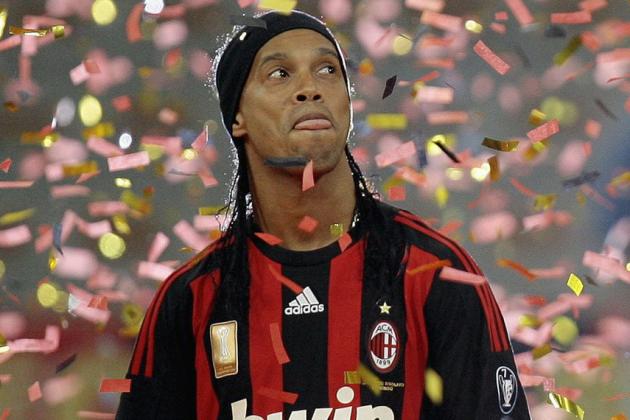 Considering they've won every major competition in which they've competed (except the Europa League), A.C. Milan has the experience to battle for immortality.
The Ottawa Senators haven't won big since the original team graced the ice in the early days of hockey.
And that's not about to change against an established club like A.C. Milan.
Winner: A.C. Milan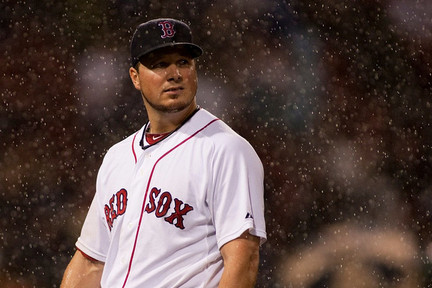 Now that the curse is officially over (or so we believe), the Red Sox seem determined to spark a dynasty amid their effort to dethrone the illustrious Yanks and scrappy Rays.
While a dynasty seems premature, a victory against Chelsea in the second round of this mega tournament does not.
Winner: Boston Red Sox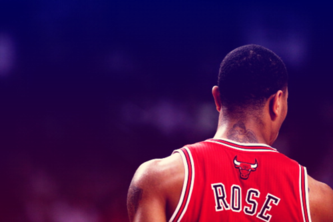 It's all about the Bulls of the '90s.
After a dominating decade in which Chi-town won six titles, the Bulls must've felt as though they could beat anybody.
And we believe they can.
Winner: Chicago Bulls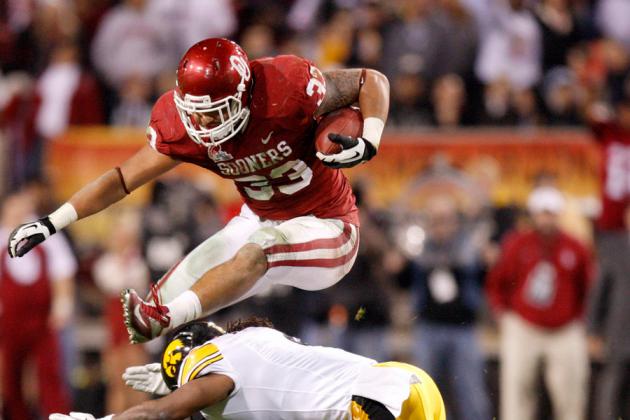 Sure, they've had five coaches and 17 players inducted into the College Football Hall of Fame, but it's Oklahoma's record 47-game win streak from 1953 to 1957 that has us thinking big.
They seem ready to spark another run against the once-deprived Penguins.
Winner: Oklahoma Sooners football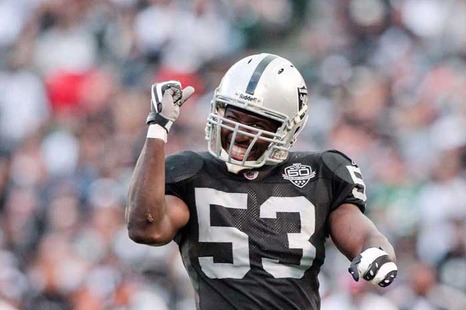 The perfect complement to Oakland's intimidating and fearless nature of the 1900s is San Antonio's mechanical yet efficient approach.
It may frustrate Da Raidas, but it certainly won't hinder their success.
Tim Duncan's never seen such fierce competitiveness.
Winner: Oakland Raiders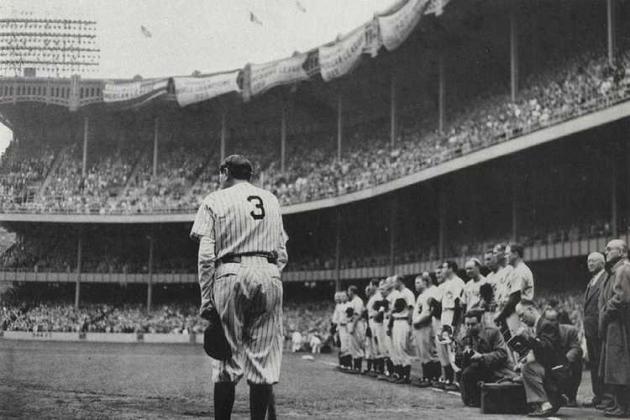 In a realistic World Series of the present day, the Yanks must feel determined to prove they haven't lost their touch.
The Giants will battle, but a bevy of Pinstripe legends will eclipse any possible upset.
Winner: New York Yankees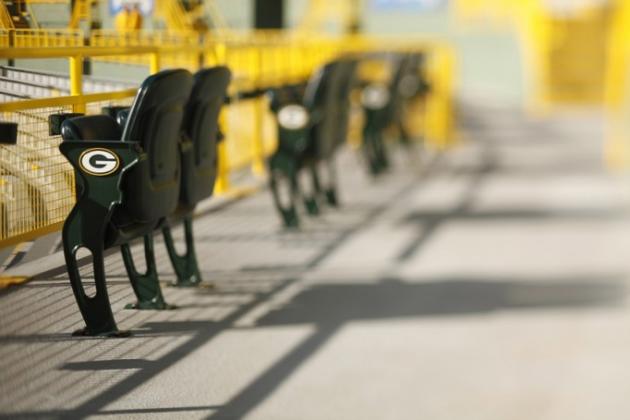 The Jayhawks had a nice run, but they won't be able to focus on anything but the historical aura of Lambeau Field.
Awe-inspired and evidently distracted, Kansas basketball will take a swan dive toward defeat.
Winner: Green Bay Packers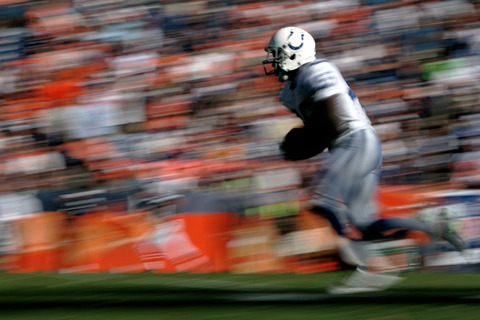 In a matchup eerily similar to that of the 2008 NBA Finals, the Indianapolis Colts will shock the sports world with a memorable victory over the championship-soaked Lakers.
With one playoff to decide the best franchise of all time, the thoroughbred Colts get the job done.
Winner: Indianapolis Colts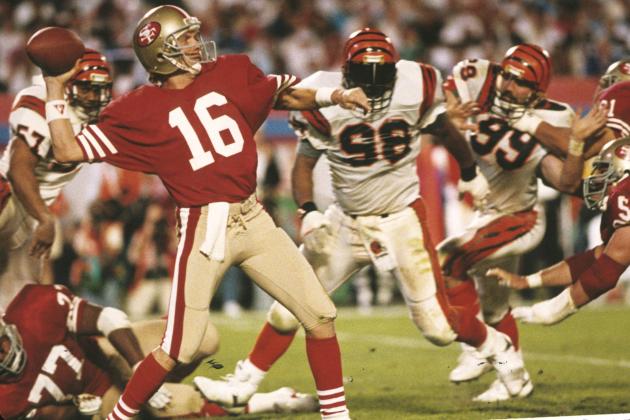 A brutal matchup for sure, as these two historical franchises engage in a fourth-quarter shootout.
Joe Montana proved he can pull out victories in the heat of the moment, and his Super Bowl savvy will propel his team to victory.
Winner: San Francisco 49ers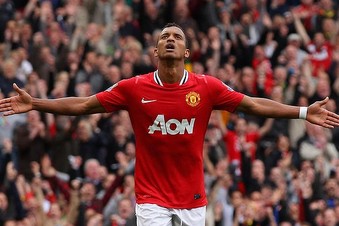 What seems like a classic matchup turns out to be a blowout win for Manchester United.
We take a trip back to the 1998–99 season, when the team won a treble of the Premier League, the FA Cup and the UEFA Champions League, a feat that is unheard of for an English club.
At their best, Manchester United can't be defeated.
Winner: Manchester United F.C.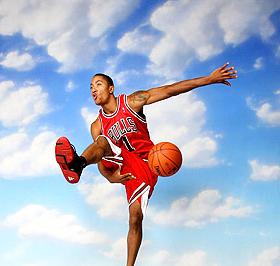 After dominating the '90s, the Bulls dealt with years of mediocrity.
But what doesn't kill you makes you stronger.
Derrick Rose will put the team on his back and carry them back to prosperity.
The Steelers had their time, but they find themselves defeated by a feisty opponent.
Winner: Chicago Bulls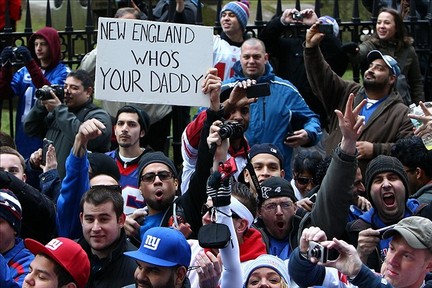 What at first seems like a redemption game for the state of Massachusetts turns into another humiliating defeat for the Boston area.
Tom Brady knows the feeling all too well.
Winner: New York Giants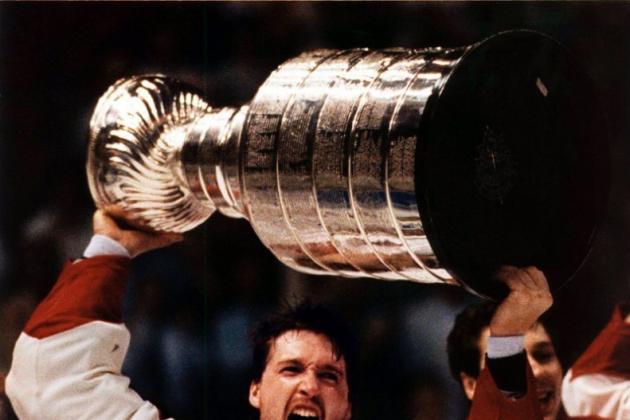 Few teams have the historical value of the Montreal Canadiens, and while legacy doesn't always reign supreme, it certainly does now.
A.C. Milan's 58-match unbeaten run in the 1991-92 season was quite admirable, but it can't top the Canadiens' consistent domination over the past century.
Winner: Montreal Canadiens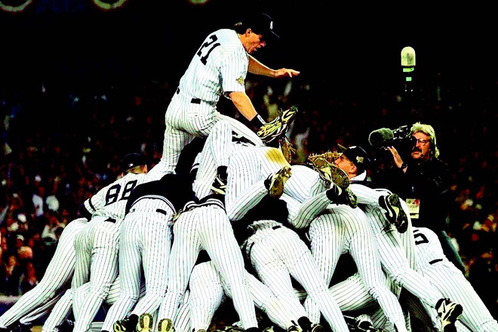 The Colts' improbable run finally comes to an end in what turns out to be a matchup of epic proportions.
Frank Sinatra's calming vocal chords echoing throughout Yankee Stadium signal the end of Peyton's quest for worldwide greatness.
Winner: New York Yankees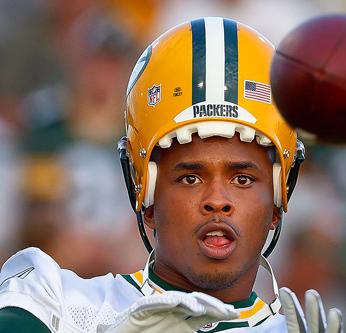 Whether it's Brett Favre gunning passes across the middle, Aaron Rodgers sprinting for first downs or Paul Hornung inspiring crowds, the moldy Packers seem destined for immortality.
The Bulls have the star power to compete, but they just fall short on a last-second heave by—oh yes, Bart Starr.
Winner: Green Bay Packers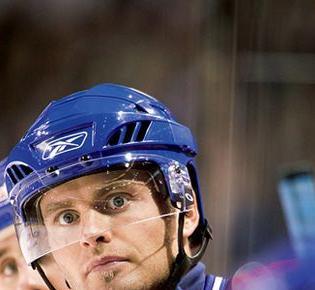 In what looks like the best and most epic matchup so far, we see two historic teams battle for respect and claw for prominence.
San Francisco's got the stars, but Montreal's got the bravado and rich history to counter any impending comeback and prove they deserved a higher ranking.
Winner: Montreal Canadiens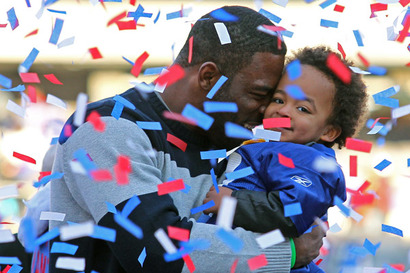 Once the Giants get on a ferocious, heated run, it seems like they can't possibly lose, even if it's only every four years.
Even against a starlit powerhouse like Manchester United (reminiscent of the 2007-08 undefeated Pats), Big Blue comes through in the clutch.
Winner: New York Giants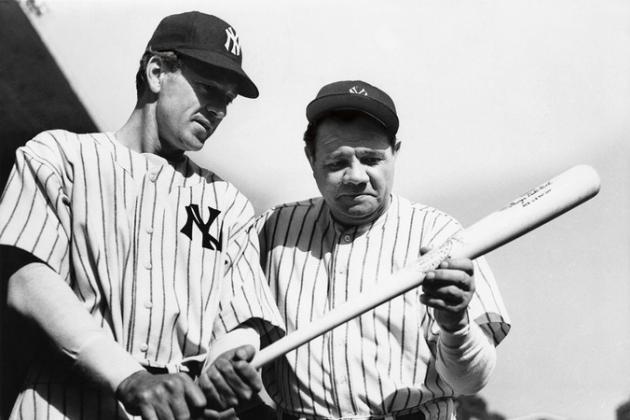 Perhaps the most epic battle of all time features the famed Yanks and the renowned Canadiens.
Both teams are perhaps the faces of their respective sports—but there's one reason the Yankees always win.
People can't stop staring at those pinstripes.
Winner: New York Yankees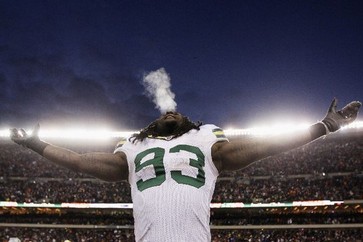 We can't seem to ignore Earl Lambeau's curls and the smell of old cheese.
Green Bay's emotional crowd and talented all-time squad eliminates their hungry opponents in a redemption game of sorts.
Winner: Green Bay Packers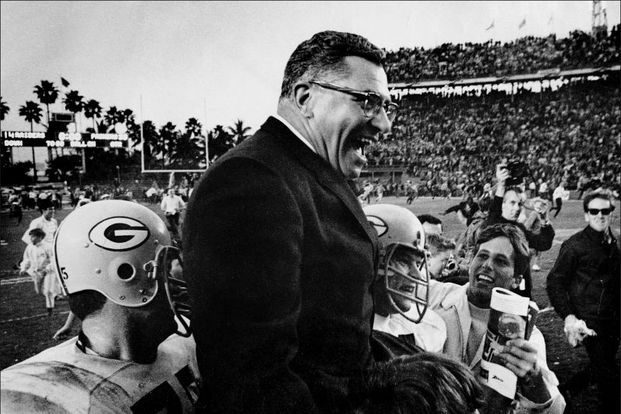 The pinnacle of athletic success, the mecca of sports excellence—this is a battle for the spot atop sports.
In a tight battle, only a minor break by Babe Ruth to eat a bowl of puffed wheat separates a late-game tie between these two teams.
His sponsors must have required him to eat during games, but in the end it cost his team immortality.
Winner: Green Bay Packers