NCAA Field of 68: Iona Gaels Get NCAA Bid! Comments from Coach Tim Cluess
March 12, 2012

With what had to be one of the last "At-Large" bids available to the NCAA Men's Basketball Tournament, the Iona College Gaels from New Rochelle, were selected and will play Brigham Young University in Dayton, Ohio on Tuesday evening at 9PM.
Iona and BYU will play for the opportunity to advance and play Marquette in Louisville on Thursday.  
BYU is 25-8 on the year and was 12-4 in the West Coast Conference.  This compares closely with Iona's 25-7 record and 15-3 record in the Metro Atlantic Athletic Conference.  The only common opponent during the season was Nevada which both teams defeated.
The Iona team had practice Sunday afternoon then the players went off to one restaurant to eat and the coaches to another.  There was not a big team gathering to hear the news, everyone was afraid of being disappointed.  I said hello to Coach Cluess at about 7 p.m. and he seemed low-key.  Athletic Director Gene Morrison seemed a bit more anxious about what the news might be.  AD's have a lot of responsibilities for logistics and budgets once the news comes out.
The players and coaches heard the news at their respective New Rochelle restaurants and were cheered by followed patrons.  The players and coaches called each other and met back at the school.
Then started the mad scramble by different groups of coaches and staffers to make travel plans and to look up information and find video about BYU's basketball team.
I participated in a conference call Sunday night with Iona Head Coach Tim Cluess and several of the Iona players who gave their reactions about being selected.  We will have the Iona player comments tomorrow.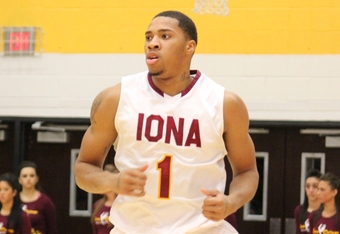 Iona Head Coach Tim Cluess' opening statement: "Thrilled that Iona College and our basketball team has been selected to go into the NCAA Tournament.  We are unbelievably happy.  Our players are thrilled and deserving of this and we are looking forward to playing BYU on Tuesday." 
Q.  I asked Coach Cluess if he was surprised that Iona was selected:
A.  "We were hopeful going in, I knew we'd be on the bubble situation. So we weren't sitting there thinking we were in. We were probably saying, with all the teams out there, it is going to be a tough decision for the selection committee but we remained hopeful and we got in.  We are just extremely excited, I wouldn't say surprised, just more thrilled."
Q. How kind of shocked were you, what percentage of you going into today thought this would happen?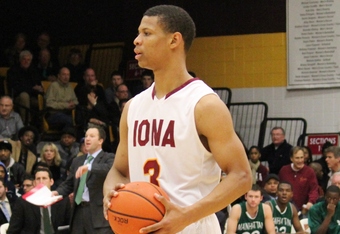 A.  "I honestly didn't know the criteria of what they would be looking for.  I knew that our out-of-conference strength of schedule, our out-of-conference RPI, our overall RPI, the fact we had played so many road games.  We had a lot of things going in our favor that would give us a chance.  I also knew they were some tremendous teams they were looking at.  So you are  hopeful, you are not thinking that you are in, just hopeful that you have an outside chance.  When they announced us, it was beyond words, we are so excited for our school."
Q. What does getting in the tournament this mean to your team?
A. "When I saw the excitement in my players' eyes, and in their faces, I could not be happier. I was able to say to them, this is why you worked so hard over the last two years, for this opportunity, all your hard work has paid off, you can be proud of yourselves.  They are going to have this memory for the rest of their lives.  So now we are going to start getting ready for BYU."
Q.  What are your thoughts about BYU?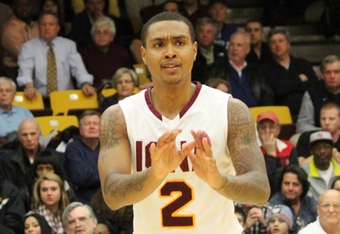 A. "I don't know a lot about them, I know they are a very good basketball team. So we will take one game at a time.  We are going to get as much information as we can on them, my assistant coaches are hard at work on that.   Looking forward to the challenge and the opportunity.  I am really thrilled about it."
Q.  How satisfying is this for your conference? 
A.  "It is great for our conference.  It shows how much better our conference is becoming.  Last year I believe four teams were in the postseason as well. Have that again, and two of us in the NCAAs. Think that has only happened once before.   It is a phenomenal statement for our conference. People are recognizing that we are getting better. If you go out and play a tough schedule, you have a chance to be rewarded, that message is being sent to all the mid-majors."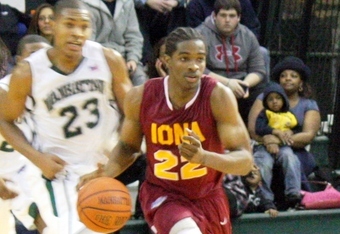 Q.  What a great road record you had.  You had a stretch of nine straight games on the road in December. That must have been a factor.
A.  "Our guys did a phenomenal job during that stretch which easily could have been the end of your season if you do not handle it the right way against some very tough teams on their home floors. All the non-conference games we played were in conferences ranked above us I am really thankful that we were rewarded for it."  
Q.  How does this feel as a coach to take your team to the NCAAs?
A.  "One of the best feelings, I can't even put it into words.  I know when I came here, Pat Lyons brought me in for this opportunity, thinking we had a chance we could do something special here. He gave me a chance  when others might not have.  I can not thank him or the ex-president (enough). The new President, new AD giving us every opportunity to continue to build from where we were. I am very lucky to be here with great fans, great alums and a group of kids willing to work really, really hard.  It s a thrill for any coach, as a player you want to be a part of the NCAA Tournament, as a coach you want to be part of it.  We are blessed to be part of it."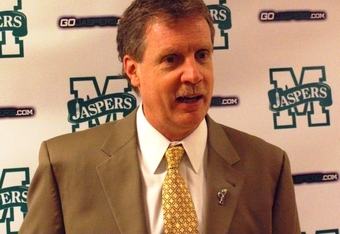 So the Gaels are in, the five seniors will have a chance to showcase their talents against BYU, a huge name in college athletics.  Watch to see if Iona can play like they did against Nevada another tall West Coast team.  What ever happens, players, coaches, fans remember these games for a long time.
Ken Kraetzer covers Iona basketball for WVOX 1460 AM in New Rochelle, NY  His Twitter address is SAL50NYRadio or Kgk914@aol.com