NBA Power Rankings: Grading Every Team Going into Trade Deadline
With just a few days before the March 15 trade deadline, it's a perfect time for a fresh batch of NBA power rankings to assess where all 30 teams stand.
Some teams are beyond help regardless of how active the front office is in making deals, but there are a handful of teams that could be heavily impacted by any deals constructed this week.
Miami remains out of the top spot, Philadelphia is showing everyone why they should be taken seriously and the hype around Los Angeles becoming a Clippers town has died down considerably.
Begin Slideshow

»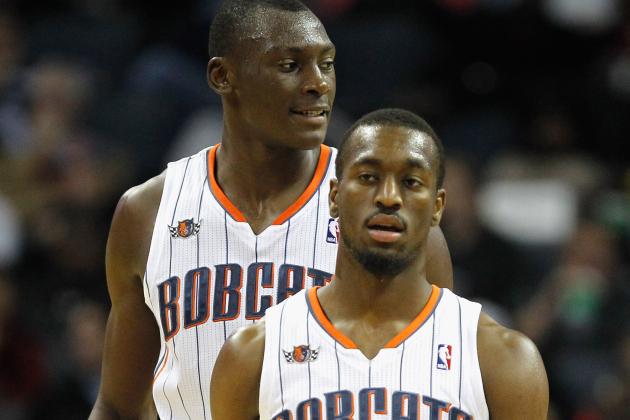 Streeter Lecka/Getty Images

Record: 5-34

Grade: D-
Nobody expected much of anything from the Bobcats this season, but five wins with less than a week until the trade deadline is embarrassing.
Despite the dearth of talent on the Charlotte roster, this club should have more than five wins, and there will be a grueling offseason ahead to put a winning plan in place for the future.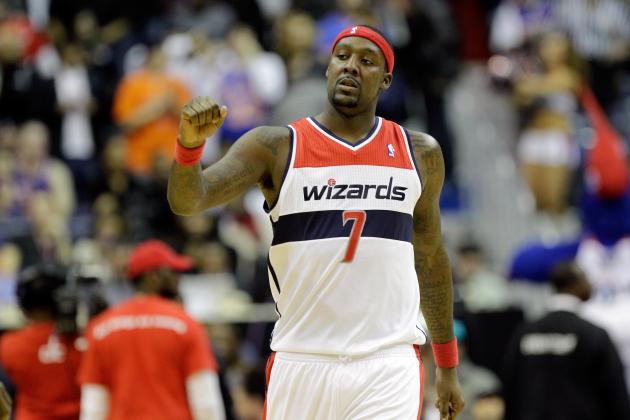 Rob Carr/Getty Images

Record: 9-30

Grade: D-
The Wizards are so desperate to rid of Andray Blatche and his poisonous contract that the club is willing to package its "captain" with any player not named John Wall to facilitate a trade.
With rumblings that JaVale McGee could be moved and the team continuing to play selfish basketball, this is a team that should look awfully different by the 2012-13 season.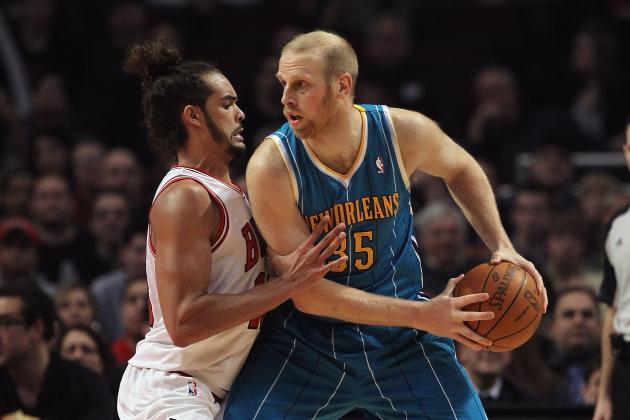 Jonathan Daniel/Getty Images

Record: 10-31

Grade: D+
Chris Kaman is a popular name on the trade block, but New Orleans is a team clearly looking at its future and gaining assets for the long haul.
There are a lot of questions about the direction of this team, and the most interesting item of the upcoming offseason has to be what the club will do in regards to restricted free agent Eric Gordon.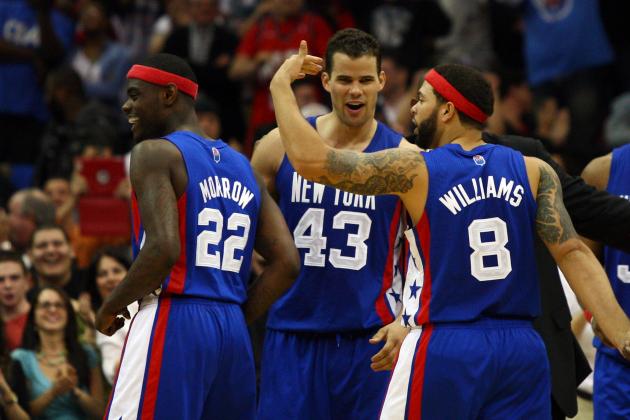 Chris Chambers/Getty Images

Record: 14-28

Grade: C-
While the Nets continue to work on a trade for Dwight Howard, Deron Williams' impending free agency hangs overhead as a subject of less popular conversation.
Although Brook Lopez's injury woes have changed the outlook of the team this year, anything that results in D-Will's departure is going to be a major setback for this franchise.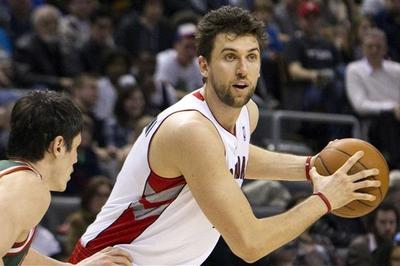 Record: 13-28

Grade: C-
Now that Andrea Bargnani is finally back on the court, the Raptors will be an interesting team to watch despite the less than inspiring record.
Toronto is a team with its eye toward the future with top draft pick Jonas Valanciunas coming to the team next season, but Jose Calderon and Leandro Barbosa are the names to watch with the deadline looming.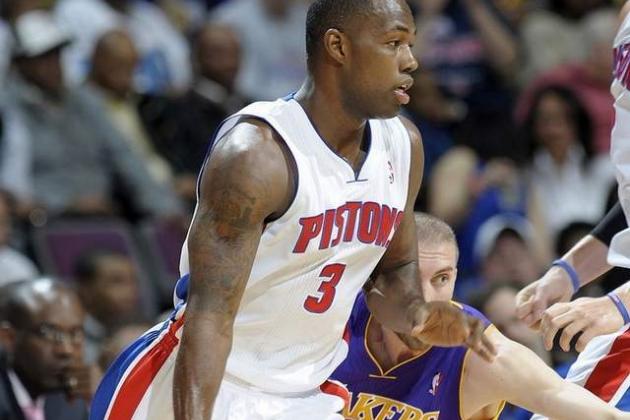 Record: 15-26

Grade: C-
Detroit's season began in woeful fashion, but the Pistons have really started to buy into Lawrence Frank's philosophy and the team has shown some signs of life.
Rodney Stuckey is silencing his critics after signing a three-year extension in the offseason, but the dead-weight contracts of Charlie Villanueva and Ben Gordon will tie Joe Dumars' hands until he can rid of both veterans.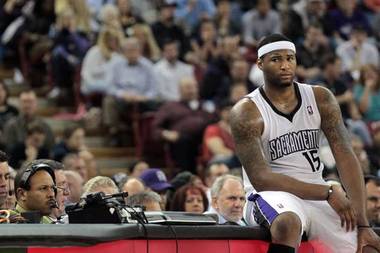 Record: 14-27

Grade: C
DeMarcus Cousins is a different player under Keith Smart, but the Kings have struggled to win consistently despite sporadic spurs of success.
This team needs more ball-movers and less players looking for their own shot to improve the offense, but defense remains a hotly-contested issue for this young group of players.
Record: 16-23

Grade: B-
There is nobody left questioning Kyrie Irving's ability anymore.
The 19-year-old is quickly turning heads around the league, and he has the chance to blossom into an incredibly special player for Cleveland.
The impact Irving has had on this team is incredible, as the Cavs are fighting for a playoff seed just one season after being the joke of the league.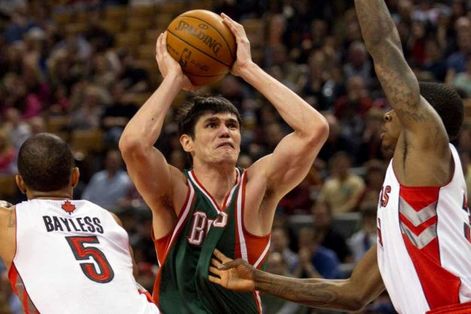 Record: 17-24

Grade: C+
Considering the injury to Andrew Bogut and the recently declining performance of Brandon Jennings, the Bucks have been better than many expected.
Ersan Ilyasova is going to be a hot name over the next few days with several teams thought to be interested in his services, but he's the most consistent performer Milwaukee currently has in the lineup.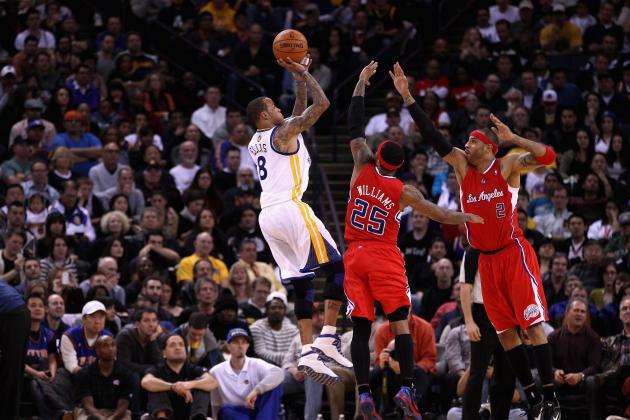 Ezra Shaw/Getty Images

Record: 17-21

Grade: C
One of the largest problems with this team is that the Warriors consistently play either up or down to the level of their competition.
While that is good when going against talented teams, it's not so great when it's against clubs that Mark Jackson's squad should be beating.
Still desperate for a big man after failing to use the amnesty clause on Andris Biedrins, it's unclear what the long-term vision is in the front office as to how to construct this club.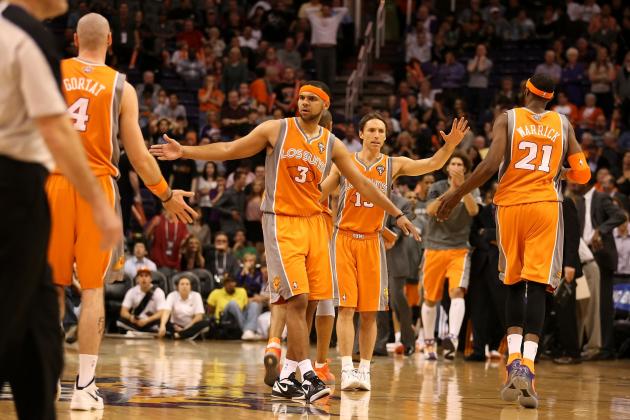 Christian Petersen/Getty Images

Record: 19-21

Grade: C+
The Suns started very slowly, but Steve Nash and Marcin Gortat have inspired this team to play a much better brand of basketball lately.
It's going to be tough for Phoenix to land a postseason berth in a stacked Western Conference, but the team remains firmly against the idea of trading Nash.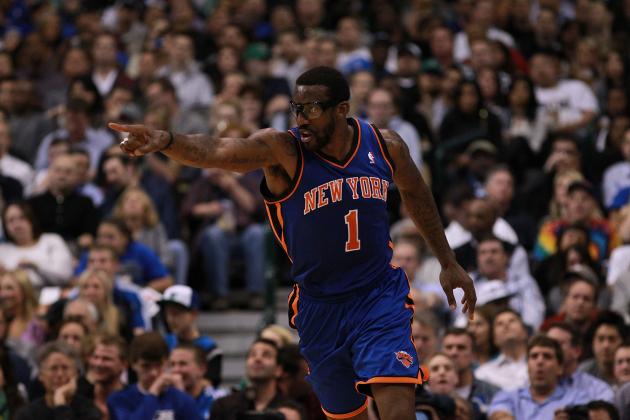 Ronald Martinez/Getty Images

Record: 18-23

Grade: C-
There are some who like to pin the blame on Carmelo Anthony for New York's recent slide, but it's about far more than that.
The real problem with the Knicks is that the defense has fallen off from where it was without Melo and Amar'e Stoudemire in the lineup.
With the scouting report now out on Jeremy Lin, the Knicks need to get creative with ball movement.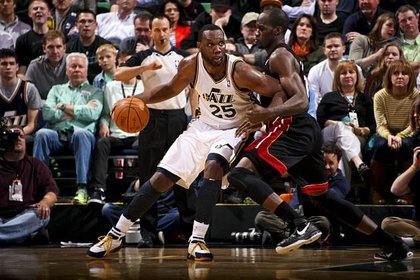 Record: 19-21

Grade: C+
There were a plethora of Jazz fans who were hopeful that the early-season success of this team was the real deal, but Utah has cooled considerably over the course of the campaign.
It's not a secret that the club would love to send Devin Harris and his inflated contract elsewhere, but the team would likely have to package a more attractive piece with the point guard to get any interested team to bite.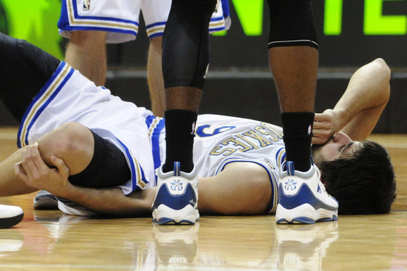 Record: 21-21

Grade: B
Ricky Rubio's torn ACL is a devastating blow to a Timberwolves team that had a legitimate chance to push for a postseason berth at the back end of the Western Conference.
It wasn't just about Rubio's production—Minnesota had a different feel since he was inserted into the starting lineup, and it's going to be extremely difficult for Kevin Love to shoulder even more weight on his shoulders going forward.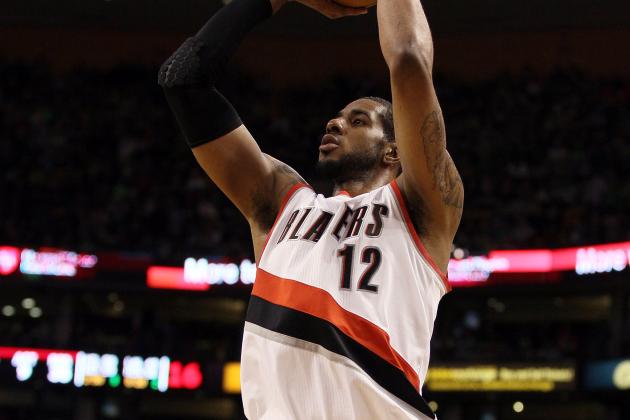 Elsa/Getty Images

Record: 20-21

Grade: C-
The only thing that has been consistent for the Portland Trail Blazers this season is LaMarcus Aldridge's production.
Neither Raymond Felton nor Jamal Crawford have fit in as expected, and the hot start this team had at the beginning of the season is just a distant memory.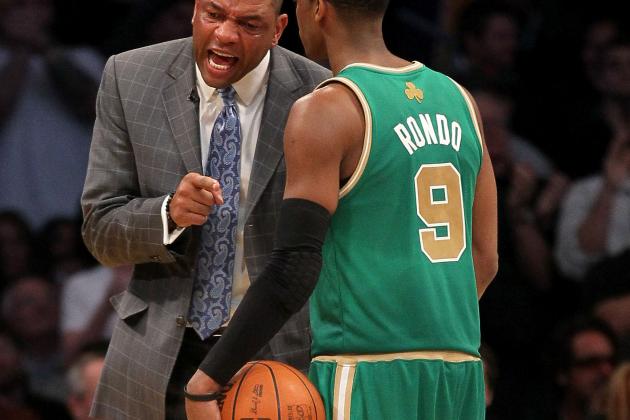 Stephen Dunn/Getty Images

Record: 21-19

Grade: B-
Danny Ainge and Doc Rivers can deny the Rajon Rondo trade rumors all they'd like, but there is no question he'll remain a hot topic of conversation until the deadline passes.
This is a team capable of playing very well when things are clicking on all cylinders, but this team has been decimated by injuries to Jeff Green (heart), Jermaine O'Neal (wrist) and Chris Wilcox (heart).
Without a true center other than Greg Stiemsma available, the Celtics will continue to struggle against teams with size inside.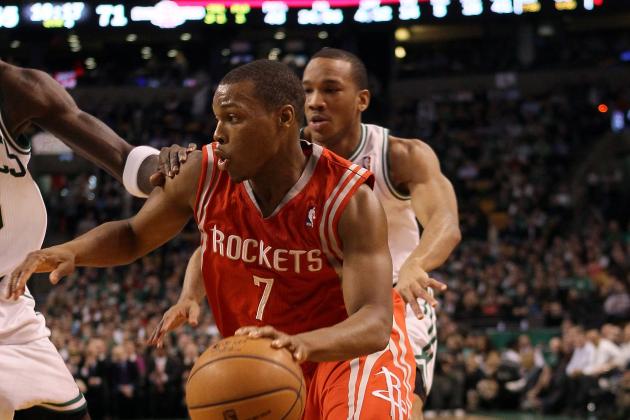 Elsa/Getty Images

Record: 22-20

Grade: B-
A bacterial infection will sideline Kyle Lowry for the next two-to-four weeks, and that is going to be a major blow to a Rockets team that had been playing very well.
Fortunately his backup Goran Dragic is more than capable of filling in, but his move to the starting lineup impacts the production from the second unit.
We know Daryl Morey loves Pau Gasol, and the Rockets remain interested in L.A.'s big man.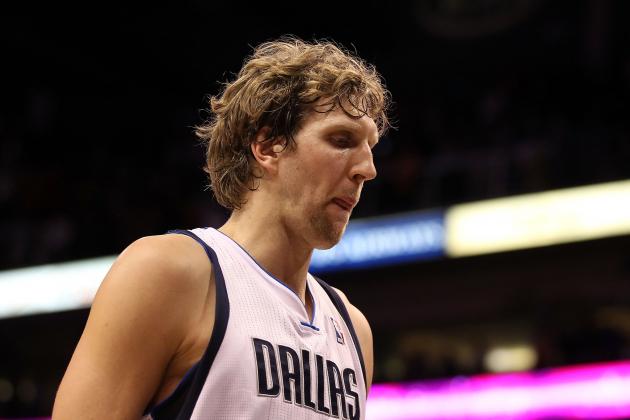 Christian Petersen/Getty Images

Record: 23-20

Grade: B-
Just when the narrative surrounding Dirk Nowitzki and the Mavericks had begun to rise, the 2011 champions have fallen flat and there doesn't appear to be a great amount of optimism surrounding their future.
Mark Cuban and co. patched together this roster with a bunch of one-year deals to preserve flexibility heading into the offseason, and this team needs to right the ship before the ship sinks any further.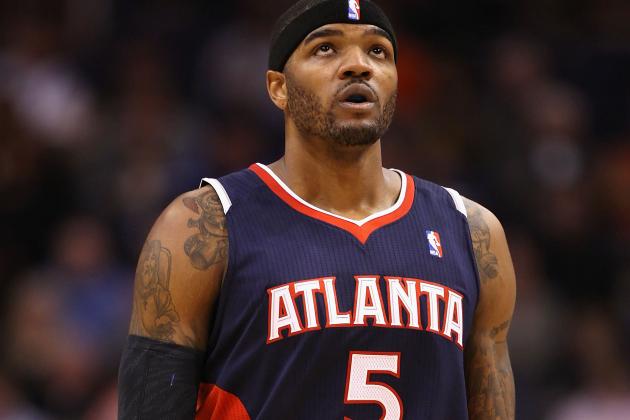 Christian Petersen/Getty Images

Record: 24-17

Grade: B
Josh Smith's stance hasn't changed in regards to seeking a trade, but the Hawks would be crazy to deal him with how well he's been playing.
Atlanta would get a huge boost if Al Horford (pectoral) is able to return for the postseason, but the backcourt combination of Jeff Teague and Joe Johnson will have to remain consistent for this team to perform up to potential.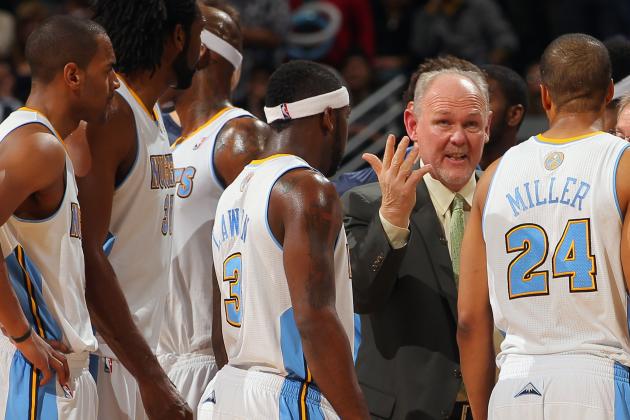 Doug Pensinger/Getty Images

Record: 23-19

Grade: B
Denver is getting healthy at the right time with Nene and Danilo Gallinari getting integrated back into the attack, and this is one team that boasts an impressive amount of depth.
The question with this bunch will be whether or not the Nuggets are capable of using that depth to a competitive advantage in the playoffs, where rotations are tightened and star power becomes more present.
Elsa/Getty Images

Record: 23-16

Grade: B
David West has been a huge addition for the Pacers this season, but Indiana has begun to spun its wheels a bit after surging through the Eastern Conference early.
Darren Collison and Roy Hibbert both need to step up down the stretch to make a strong push, and there is no doubt Indiana is looking to add some firepower to its bench before the trade deadline.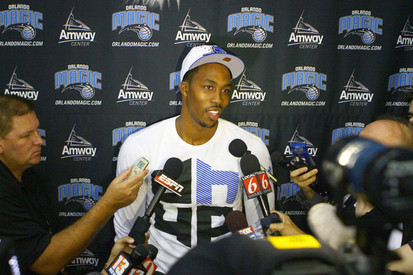 Record: 27-15

Grade: B+
"Right now I'm with the Magic" has become a popular quote for Dwight Howard to feed the media this season, but it sounds like he'll be with Orlando through the trade deadline.
The definition of a game-changer, Howard has taken an underwhelming supporting cast to a strong record and delivered emphatic performances along the way.
Some discount just how good Howard is, but there is no way Orlando is getting equal value in any trade, and it's looking increasingly unlikely that a deal will be consummated.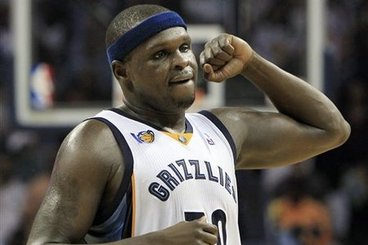 Record: 24-16

Grade: B+
Don't look now but the Grizzlies are playing some solid basketball, and this team is about to get Zach Randolph back out on the floor for the stretch run.
Memphis is going to cause a problem for several teams in the postseason, and it wouldn't be surprising to see this group surprise fans once again in the playoffs.
But this time around, the Grizzlies are poised to enjoy even more success than last year.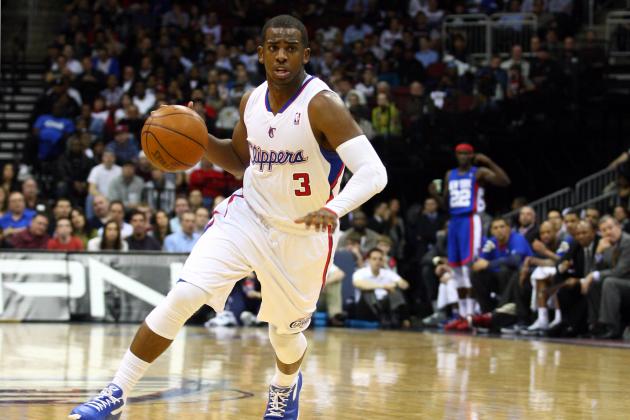 Chris Chambers/Getty Images

Record: 23-16

Grade: B
The hype around "Lob City" has died down recently, and although Chris Paul is a legitimate MVP candidate, he can't do it alone.
Caron Butler has been a free-agent bust, Vinny Del Negro is limiting DeAndre Jordan's playing time for an aging Kenyon Martin and the injury to Chauncey Billups has the team still looking for a replacement.
Del Negro is grinding his key guys into the ground before the most important time of the year, and that will have an impact on their performance come playoff time.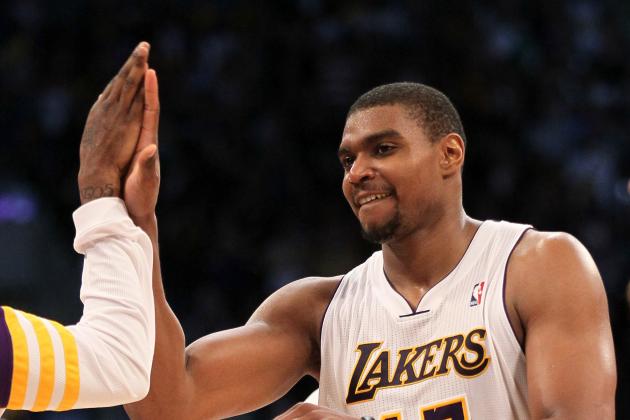 Stephen Dunn/Getty Images

Record: 25-16

Grade: B+
If there is any doubt that Andrew Bynum was the second-best center in this league, it doesn't exist for many fans anymore.
The big man has been dominant for the Lakers this season, and he's going to be a key part of any postseason success Los Angeles enjoys.
Even if the Lakers don't make any major moves and enter the playoffs with a core of Bynum, Kobe Bryant and Pau Gasol, the Lakers will still be a very tough out in a seven-game series.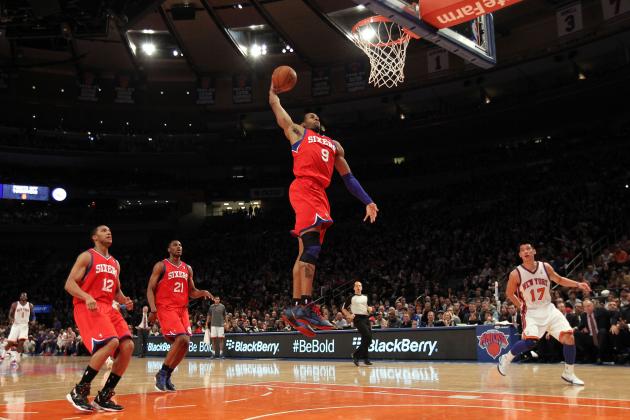 Nick Laham/Getty Images

Record: 25-17

Grade: A-
There have been question marks around the Sixers since the season began, but this isn't a team that should leave anyone surprised by its success at this juncture of the year.
Andre Iguodala has been a great leader, Evan Turner's move to the starting lineup has already proven beneficial and Philadelphia has an extraordinarily potent bench.
This is a group that really buys into the philosophy of "team basketball," and if Spencer Hawes can come back healthy and stay on the court, they're going to be a tough opponent.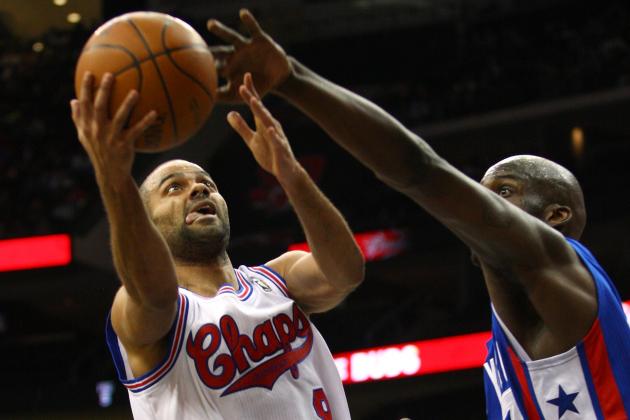 Chris Chambers/Getty Images

Record: 26-13

Grade: A-
It's beyond impressive what the Spurs have been able to do this season after playing without Manu Ginobili for such a long stretch, and it's obvious that nobody should have discounted San Antonio before the season.
A team that has a much stronger bench than advertised, health will be a critical element to monitor before the playoffs begin.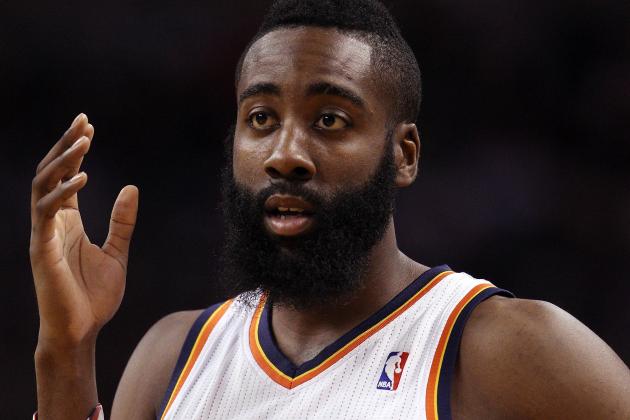 Elsa/Getty Images

Record: 32-9

Grade: A
James Harden doesn't get the attention he deserves behind Kevin Durant and Russell Westbrook, but his play this season has been a driving force behind Oklahoma City's success.
The favorite to emerge out of the Western Conference and head to the NBA Finals, there might not be a team that has better chemistry between its key contributors.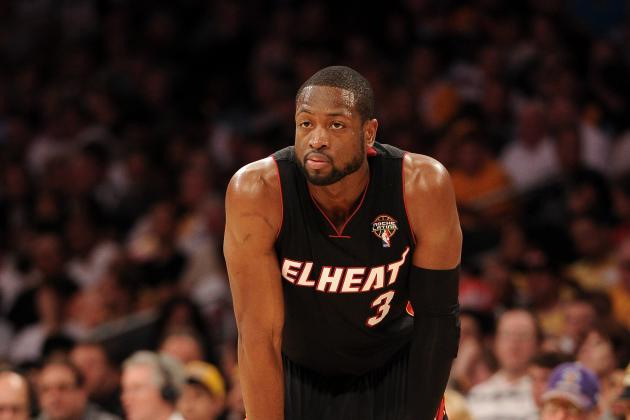 Harry How/Getty Images

Record: 31-9

Grade: A
LeBron James will continue to have the spotlight in the public sphere, but this is Dwyane Wade's team and he's going to have to harness his killer instinct regularly for the Heat to be a title favorite.
It's unlikely that Miami will pursue a major move, but a tweak or two at the end of the bench could be of great benefit for the playoff push.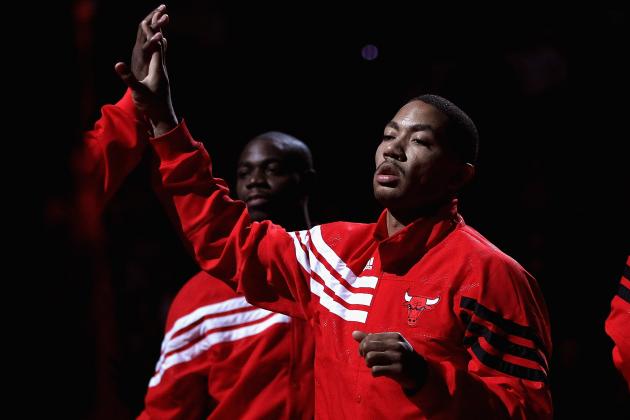 Jonathan Daniel/Getty Images

Record: 34-9

Grade: A
The Chicago Bulls remain atop the pack for the second straight week, and it's for good reason when watching this team play basketball.
Derrick Rose's impact on the lineup is obvious and he's making a strong case for another MVP award, but it's players around him who are pushing this team over the top.