The Best NBA Prospect on Every NCAA Tournament Team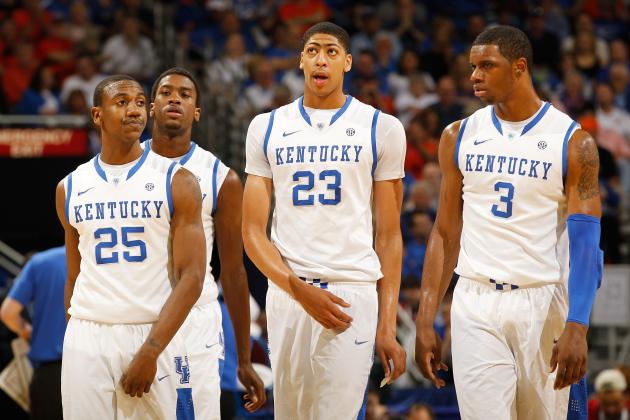 Chris Graythen/Getty Images

There's no better time than March Madness to get a feel for the prospects primed to make the big jump to the NBA.
Some are guaranteed difference-makers. Others are on the brink. Many will never make it. The individual performances ahead will go a long way in determining which category most of these would-be pros fall into.
Here are the top NBA prospects for each team that qualified for the tournament.
Begin Slideshow

»
Kevin C. Cox/Getty Images

Green has been consistently solid in his four seasons with the Crimson Tide and led Alabama this year in scoring and rebounding.
Unfortunately, his best shot at the NBA will be a late second-round selection. Green suffers from the same problem so many college forwards encounter. He doesn't have the size to occupy the paint in the NBA, and has yet to develop an outside game to compensate.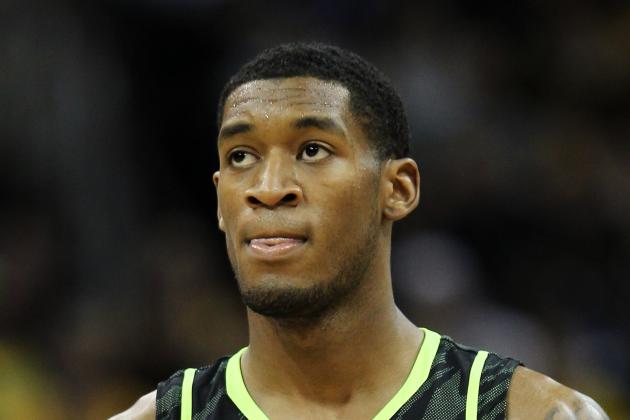 Jamie Squire/Getty Images

Perhaps more than any other high-profile prospect, Jones' draft stock seriously hinges on his tournament performance.
There's no question that Jones is talented, as he comes loaded with physical attributes reminiscent of Kevin Garnett. The questions about Jones have had more to do with his motor and commitment.
Having led a talented Baylor team to another impressive season, Jones is set to go in the lottery. How high may depend on March.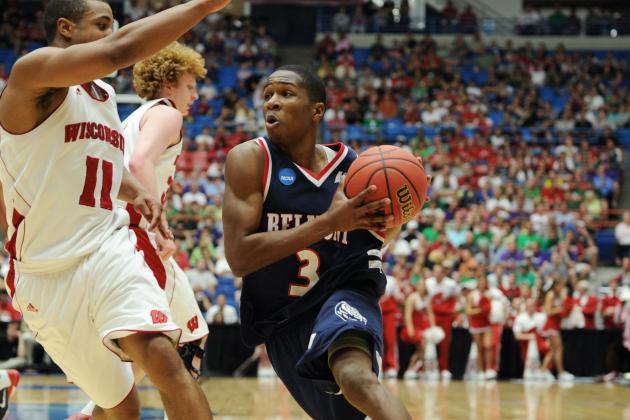 Harry How/Getty Images

Belmont's point guard hasn't attracted a lot of attention this season.
His outside shot could use work, and Johnson's best NBA hope may require him to put in a senior year with the Bruins. His chances will still remain slim, however.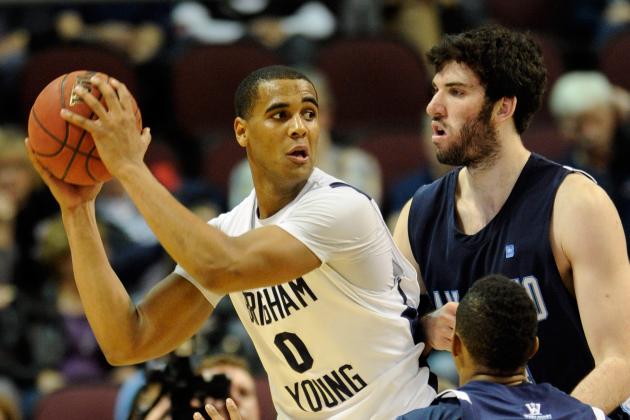 Ethan Miller/Getty Images

Davies has improved in each of his three seasons with the Cougars and has played well in the paint, averaging 15.0 points and 7.3 rebounds this year.
His limited size and outside game are cause for concern about his pro chances, though. For the time being, Davies looks unlikely to take his talents to the NBA, but he has another season to discover that outside touch.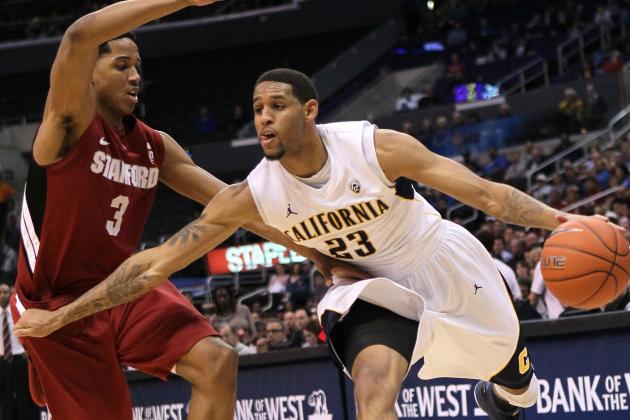 Stephen Dunn/Getty Images

Crabbe can fill up the stat sheet and has the right size to play off guard in the NBA. He averaged 15.3 points and 5.7 rebounds for the Golden Bears and features an impressive wingspan for a guard.
For now, Crabbe is primarily a perimeter threat, albeit a very good one. If he wants to improve his draft stock, he'll need to diversify his offensive skills and continue his steady development. At his current rate, Crabbe should find his way to the NBA this summer or next.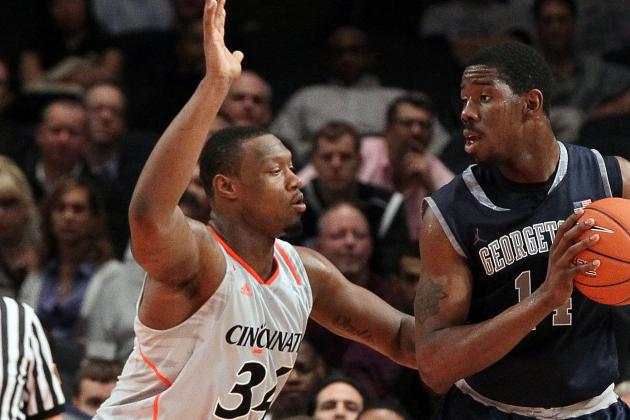 Jim McIsaac/Getty Images

Gates averaged 12.4 points and 9.2 rebounds in his senior year with the Bearcats. At 6'9'', he has good size and a strong frame that might tempt an NBA club looking for a development project.
The big power forward won't play above the rim much, but he has shown signs that he can shoot from mid-range, and he's crafty enough in the paint to get by.
If Gates is drafted, it will probably be late in the second round. His best hope might be to spend some time in D-League and hone his skills.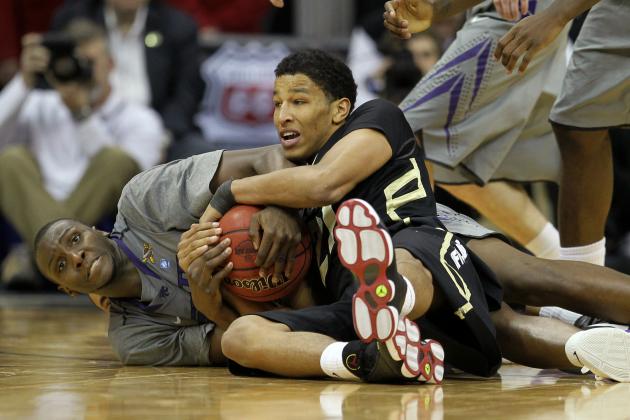 Jamie Squire/Getty Images

Roberson was the second-leading scorer for Colorado, but his specialities are rebounding and defense.
Still only a sophomore, Roberson led the Buffaloes in rebounds, blocks and steals. At only 6'7'', he averaged a double-double this season and could translate into a poor-man's Shawn Marion in the NBA if he continues to round out his game.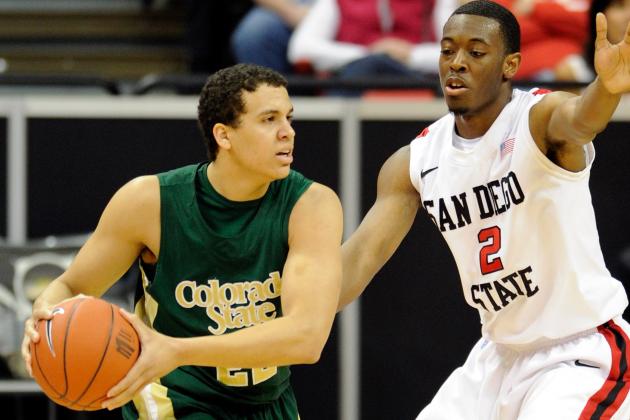 Ethan Miller/Getty Images

Dorian Green's NBA chances are slim, but he's put together an incredibly efficient junior year for the Rams.
The 6'2'' guard has made 43 percent of his three-pointers and 49 percent of his field goals. He may not be Jimmer Fredette, but he's helped Wes Eikmeier man a solid Colorado State backcourt.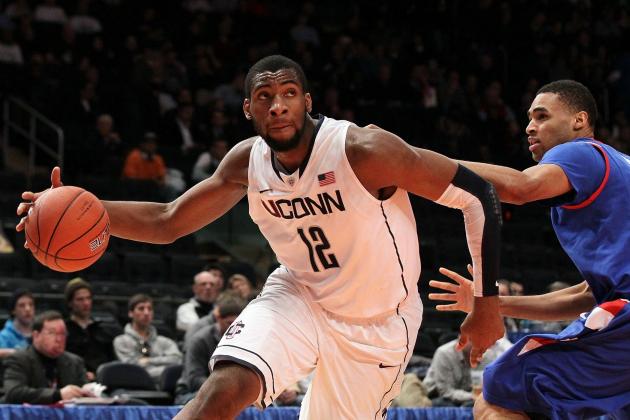 Jim McIsaac/Getty Images

A near lock for a top-five selection in the NBA draft, the 6'11'' Andre Drummond has all the physical tools to become an All-Star in the NBA.
Still only a freshman, Drummond has yet to display his full offensive potential playing alongside Jeremy Lamb. Nevertheless, he plays efficiently and blocks 2.7 blocks per game in 28.5 minutes of play.
It's always difficult to project how young big men will develop their skills, but if the explosive Drummond improves his post-defense and rebounding technique, he could become one of the most fearsome centers in the NBA.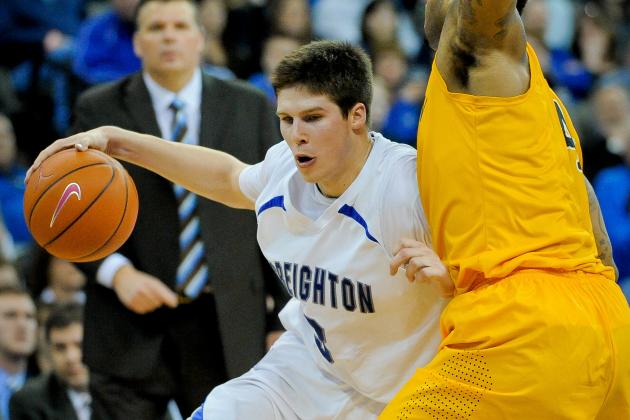 Eric Francis/Getty Images

Currently, McDermott is unlikely to go any higher than the second round (if that), but the sophomore has proven to be an efficient scorer with 23.2 points per game this season on 61 percent shooting.
At 6'7'' and 220 lbs., McDermott's size may be a concern for NBA clubs. He will hustle for rebounds and has shown a solid outside game, so there's certainly a possibility that with more strength, McDermott could find his way to the big leagues.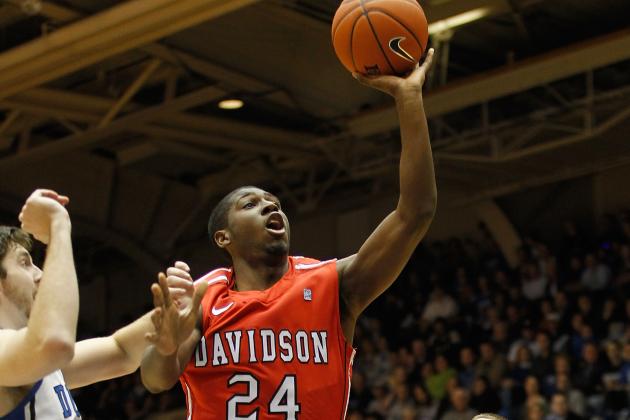 Streeter Lecka/Getty Images

Brooks has a long way to go for NBA consideration, but the 6'7'' forward has a decently strong frame and some upside.
He efficiently led the Wildcats in scoring with 16.0 points per game on 54 percent shooting from the field and collected over six boards per contest.
With some additional polish at Davidson, Brooks could evolve into a surprising pro prospect.
Eli Holman has played solid ball in the paint for the Titans this year, but sophomore Ray McCallum has the most upside on this team.
McCallum led Detroit in scoring with 15.6 points per game and has shown a knack for crashing the boards. At only 6'2'', he's found his way to at least 4.5 rebounds a contest in his first two seasons.
McCallum may not be heading to the draft anytime soon, but he might have the tools to surprise some scouts.
Streeter Lecka/Getty Images

At the moment, Rivers looks like a borderline lottery pick, but we all know a strong performance in this month's tournament could improve his stock even further.
Rivers is a fantastic scorer with an already well-diversified skill set. He led the Blue Devils as a freshman this year, averaging 15.4 points, and could become a very good player in the NBA. At only 6'4'', Rivers would be well-served to develop his skills for another year and prepare himself for life as a combo-guard in the NBA.
Whatever his role, he should find a way to be successful. His basketball IQ, athleticism and skill make him a can't-miss pick for any NBA team seeking backcourt help.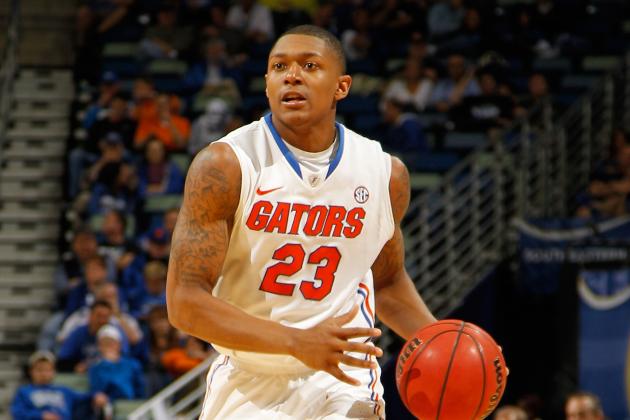 Chris Graythen/Getty Images

Bradley Beal is one of the best freshmen in the country and appears poised for a lottery selection.
The 6'4'' guard collected 6.5 rebounds per game this season while averaging 14.6 points. There's no question Beal can shoot, and he's shown prowess both at spotting up and creating his own shot.
Already talented beyond his years, Beal could very easily grow into an Eric Gordon-type star.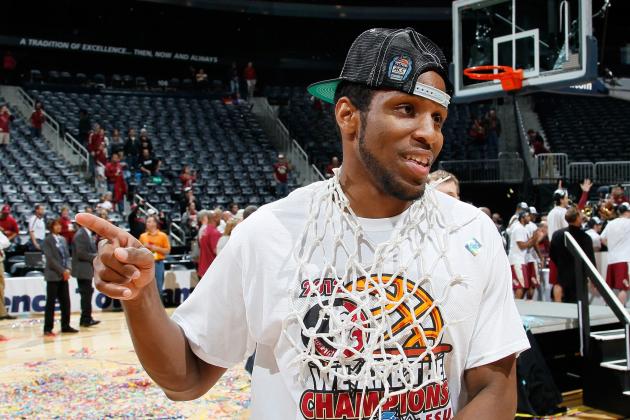 Kevin C. Cox/Getty Images

Fellow Seminoles Ian Miller and Bernard James could also wind up in the NBA, but junior Michael Snaer tore up the ACC this season, shooting 42 percent from range while leading Florida State in scoring.
The 6'5'' guard improved dramatically in his third season and might be an intriguing second-round project.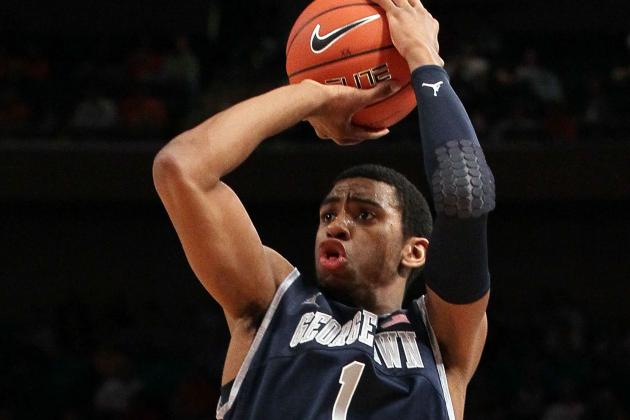 Jim McIsaac/Getty Images

One of the best perimeter shooters in college basketball, the 6'8'' Hollis Thompson has "Danny Granger" written all over him. In three seasons with the Hoyas, Thompson has never made fewer than 44 percent of his three-pointers, making him an attractive option on the wing in the NBA.
Thompson doesn't feature much of a first step and could struggle to become a star, but his length and wingspan should earn him an opportunity one way or another.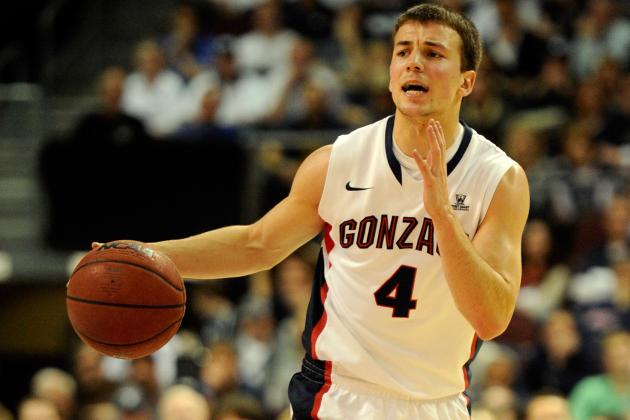 Ethan Miller/Getty Images

Still only a freshman, Kevin Pangos has proven he can run the point for the Bulldogs offense. He's led his team in scoring, assists and steals while making over 40 percent of his threes.
The second coming of Dan Dickau appears to be upon us.
Pangos comes in an inch or two shorter than Dickau, however, and may struggle against the size and athleticism that typify professional point guards. Pangos still has time to develop his game, and if he becomes a first-rate passer, he could wind up in the second round someday.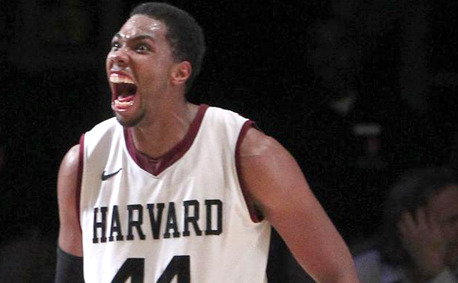 Already a senior, Keith Wright probably doesn't have the best shot at an NBA career. But if we've learned anything over the last month, it's to never count out a Harvard grad.
Wright has played well in the paint for the Crimson. He's an efficient scorer and and rebounds well, but has neither the size nor big-conference experience that scouts typically pursue.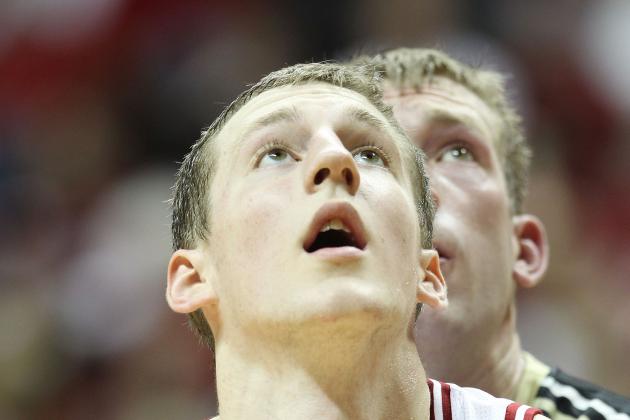 Andy Lyons/Getty Images

Still a freshman, Cody Zeller could certainly benefit from another year or two at Indiana.
That said, Zeller is one of the best freshmen in the country, and at 6'11'', has promising NBA size to boot. Zeller leads the Hoosiers in scoring, rebounding and blocked shots while making 63 percent of his field goals.
The young center has good instincts and moves well for his size. He might go in the first round if he declares for the draft, but stands a good shot at going to a lottery team if he waits another season.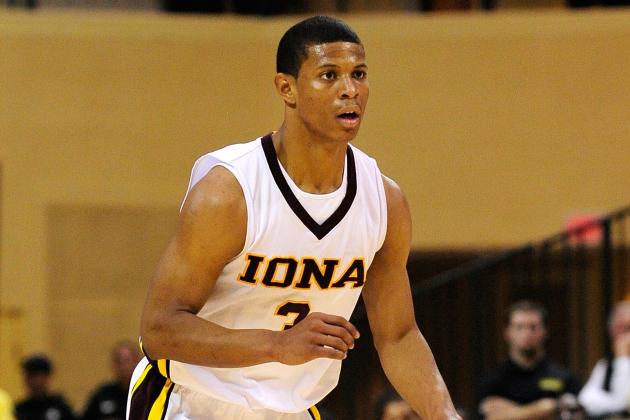 Sam Greenwood/Getty Images

Iona's successful season has gone a long way in putting Scott Machado on the map. The 6'1'' point guard has proven that he can balance his scoring ability with prolific passing, and he's kept the engine running for an up-tempo offense.
In his senior campaign, Machado averaged 13.6 points and an impressive 9.9 assists while hustling his way to five boards a game from the backcourt.
Look for Machado to go in the second round, and possibly higher if he has a good showing in the tournament.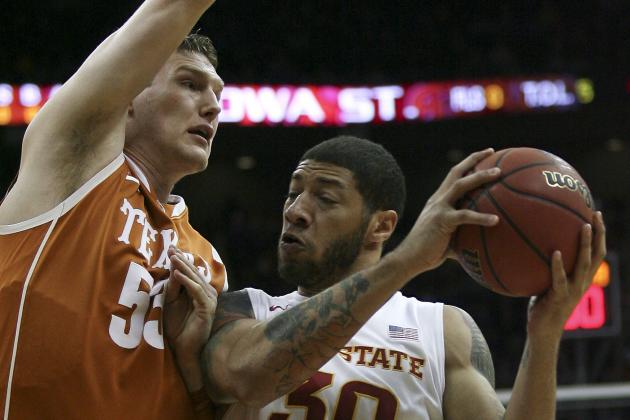 Ed Zurga/Getty Images

In his first season with the Cyclones, sophomore Royce White demonstrated his versatility while propelling Iowa State to third place in the Big 12.
Royce led the team in points (13.1), rebounds (9.2), assists (5.1), steals (1.2) and blocks (0.9). He may be a bit undersized to play power forward by NBA standards, but his strong frame should keep his draft stock from dropping too far.
Given another season at Iowa State, look for White to eventually go late in the first round or in the second at the very least.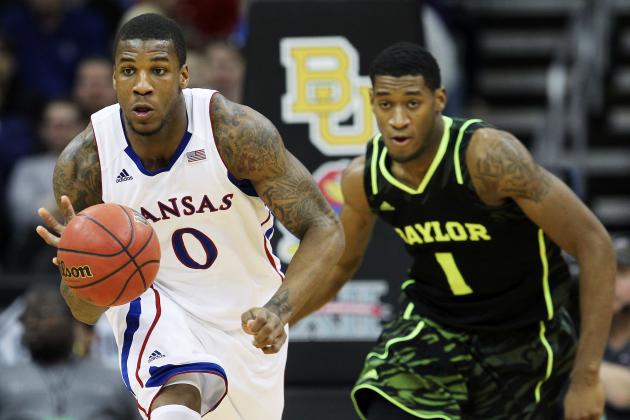 Jamie Squire/Getty Images

Thomas Robinson is one of the best big men in the country and stands an excellent chance of being one of the top five picks in this year's NBA draft.
With a good touch in the paint and a solid motor, Robinson led the Jayhawks in scoring and rebounding, averaging a double-double with nearly 18 points and 12 rebounds.
Robinson's upside could put him in a league with LaMarcus Aldridge, and he could very well give Anthony Davis and Andre Drummond runs for their money as the best big in the draft.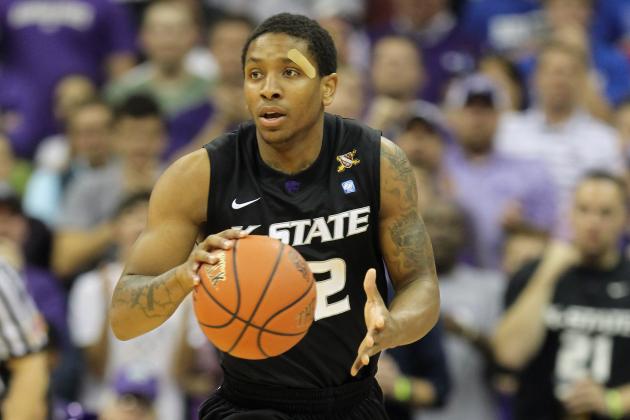 Jamie Squire/Getty Images

While forward Jamar Samuels showed potential early in his college career, junior Rodney McGruder asserted himself as a leader for Kansas State and led the team in scoring while shooting 39 percent from beyond the arc.
Though McGruder stands at only 6'4'', he collected over five rebounds a game and has a solid frame. The guard may not be near the top of many scouts' lists, but he has the physical assets to build around and could quietly make his way to the NBA.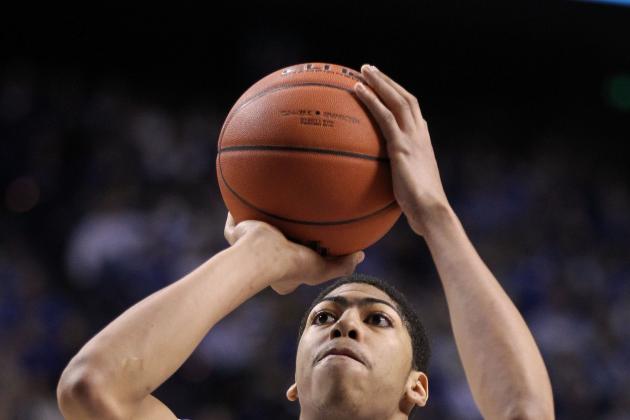 Andy Lyons/Getty Images

It isn't easy to pick just one prospect from the remarkably deep Kentucky Wildcats. Michael Kidd-Gilchrist, Doron Lamb, Terrence Jones and Marquis Teague will all find themselves in the NBA sooner rather than later.
Anthony Davis, however, is the favorite to go first overall in this year's draft thanks in large part to averaging a double-double and racking up a jaw-dropping 4.6 blocks a game this season.
The freshman has helped the Wildcats to a 32-2 record and could leave his most lasting impression in this year's tournament.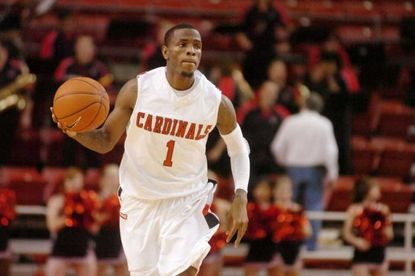 Making it to the NBA will be an uphill battle for Anthony Miles, but a stint overseas or in the D-League just might give him a chance.
Miles has struggled with his shot, but has done just about everything else well. He averaged over four assists and nearly five rebounds this season and pestered opposing ball handlers to the tune of 1.7 steals a contest.
He also benefited from being a big fish in a small pond.
That being said, the guard has a long way to go for pro consideration.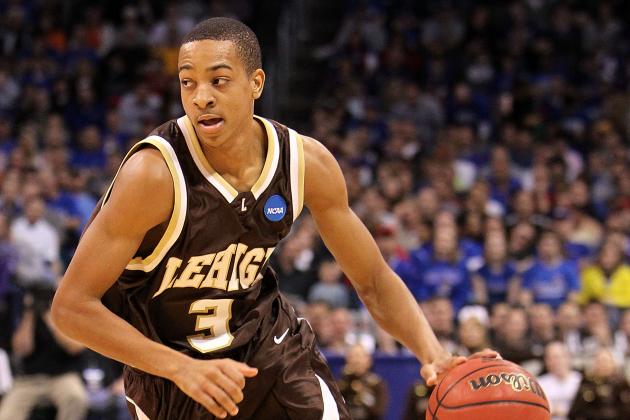 Ronald Martinez/Getty Images

The undisputed leader of the Mountain Hawks, C.J. McCollum led his team in scoring (21.9), rebounds (6.5) and steals (2.6) this season. At only 6'3'', he's proven to be a tenacious player off the ball and just might convince some scouts he's NBA worthy.
McCollum has his senior year ahead of him and, with additional experience, could earn a second-round selection down the road.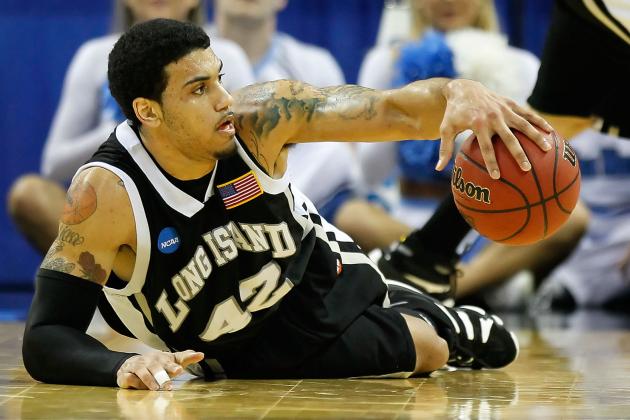 Kevin C. Cox/Getty Images

Julian Boyd may not be a huge name, but he's averaged 17.4 points and 9.5 rebounds for a quality small-conference squad.
The junior has been efficient in each of his three seasons (never shooting less than 51 percent) and has good NBA size at 6'7''.
Boyd could become a dark-horse NBA candidate, especially with another strong year for the Blackbirds.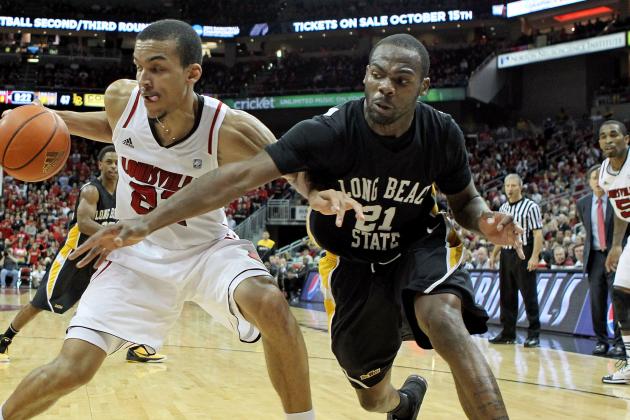 Andy Lyons/Getty Images

Larry Anderson hasn't gotten much attention with point guard Casper Ware running the show for the 49ers. However, he does the kinds of things good coaches like.
Anderson supplements his 14-point average with five rebounds and 3.1 assists a game. The senior has also averaged 1.9 steals in each of his last three seasons. Don't be surprised if the defensive stalwart turns up in the NBA one day.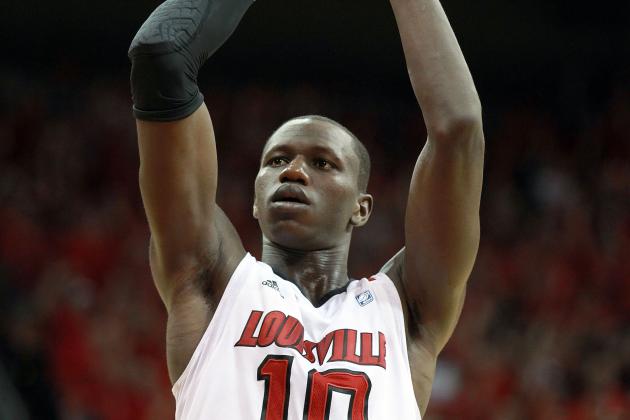 Andy Lyons/Getty Images

Dieng's game is still a bit raw, and his scoring numbers don't yet stand out. Nevertheless, his athletic 6'10'' body and freakish wingspan helped him average 9.1 rebounds and 3.2 blocks in his sophomore season.
Given some additional development, Dieng could make it to the NBA and draw comparisons to Anthony Randolph (for whatever that's worth).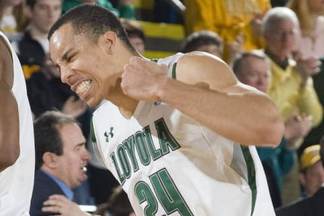 Loyola isn't exactly flush with NBA prospects, but junior Erik Etherly rebounds, plays defense and scores efficiently.
At 6'7'', though, Etherly will need to move his game outside the paint to have a chance in the NBA. He simply doesn't have to size to play his college role in the pros.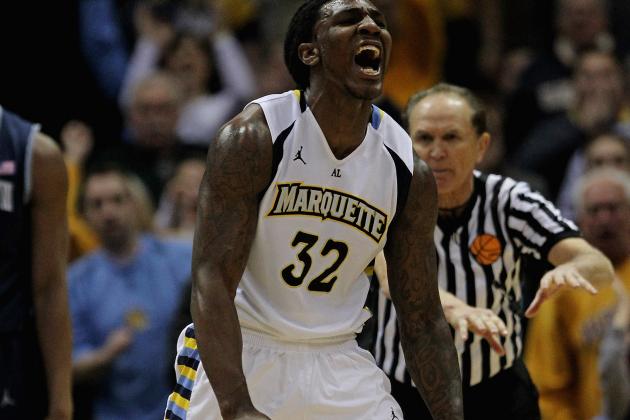 Jonathan Daniel/Getty Images

An equally compelling case can be made for teammate Darius Johnson-Odom, but Crowder's size and defense could give him an edge.
Crowder has the potential to be a slightly less exciting version of Kawhi Leonard this year. He averaged 17.4 points, 8.1 rebounds, 2.4 steals and a block for the Golden Eagles. He also shoots at 51 percent (35 percent from distance).
Crowder could be viewed as more of a project, and he could very well slip to the second round. He's also one of the most improved players in college basketball this year, and his stock could rise with a strong tournament.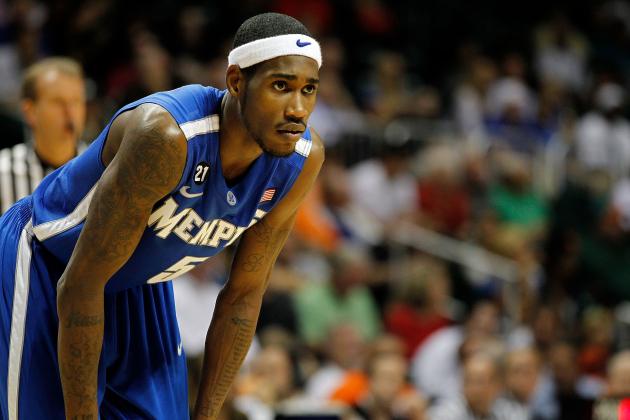 Mike Ehrmann/Getty Images

Will Barton improved substantially in his sophomore campaign and could emerge as one of the more promising wing players in this year's draft.
The 6'6'' guard averaged 18.1 points, 8.1 rebounds and three assists while playing over 35 minutes a night.
Barton could go late in the first round, but probably won't fall far past the early second round. The Tigers leader plays a smart game offensively, and with some added strength, could be very NBA-ready.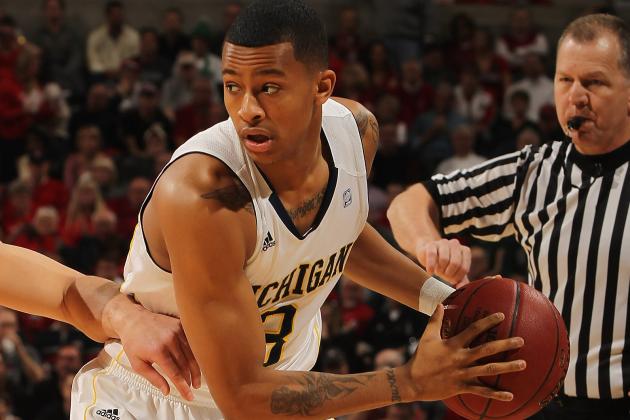 Jonathan Daniel/Getty Images

Teammate Tim Hardaway, Jr. is good, but freshman Try Burke might just be better. The only knock against him is size, but he could prove to have Ty Lawson-like talent.
The 5'11" guard led the Wolverines in scoring and assists. With another year of college under his belt, he could easily find himself drafted in the mid-to-late first round.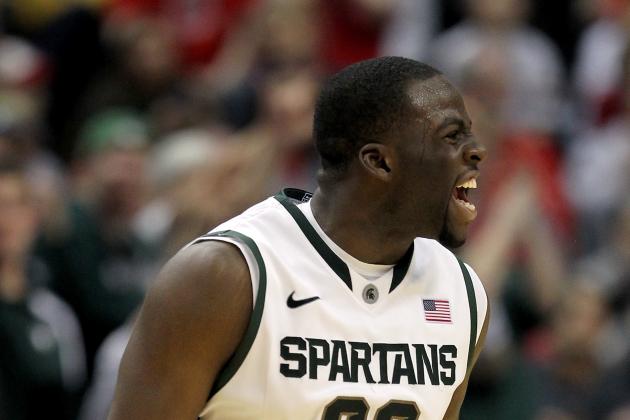 Andy Lyons/Getty Images

Conventional logic might suggest that point guard Keith Appling will be the better NBA fit in due time, but there's no denying Draymond Green deserves credit for leading the Spartans to Big Ten dominance this season.
The 6'6'' forward is woefully undersized for playing inside in the NBA, but you have to like Green's motor, defense and ability to pass. This is a man who should give Chuck Hayes a call and learn everything he possibly can about making it in the NBA without ideal size.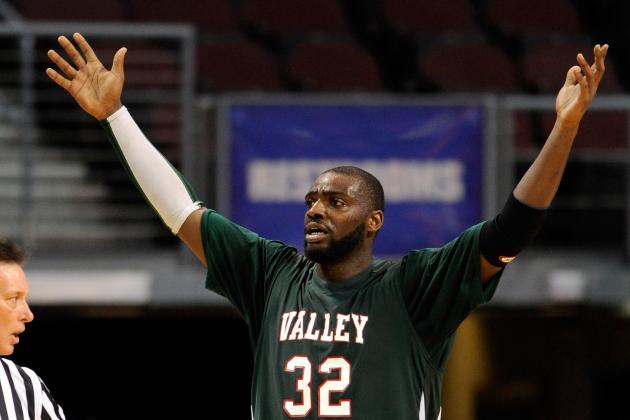 Ethan Miller/Getty Images

The Delta Devils have a number of solid seniors who will probably never play in the NBA. Paul Crosby deserves some credit, though.
The power forward led his team in scoring and rebounding and used his solid frame to his advantage. However, Crosby only shot the ball at 40 percent and probably doesn't have enough standout assets to merit draft consideration.
Jamie Squire/Getty Images

Denmon led the Tigers to a Big 12 Championship in his senior season with 17.6 points, 5.1 rebounds and 1.6 steals per game.
Currently, Denmon's best bet for NBA playing time is finding a team that's willing to develop him as a combo guard. He got by in college as an undersized two-guard, but at 6'3'', he's going to have to learn how to run the point if he expects to find an NBA home.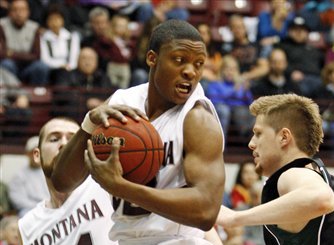 Jamar hasn't grabbed many headlines, but he quietly had a breakout season for the Grizzlies.
The sophomore scored over 13 point per game while working the glass and keeping his teammates involved. At 6'5'', Jamar may need to do more to earn himself NBA attention, but he got off to a promising start this year, shooting 45 percent from range.
Give him some time, and who knows?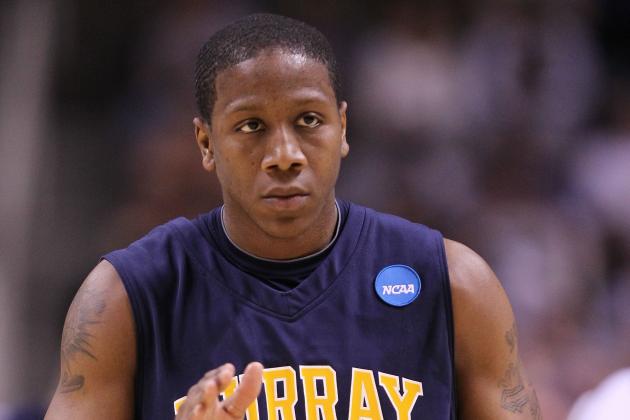 Jed Jacobsohn/Getty Images

There's no question Isaiah Canaan can fill it up. The junior led the Racers with 19.2 points and 3.7 assists this season and has an outside shot worthy of the NBA.
Unfortunately, his lack of size and quickness will limit NBA interest.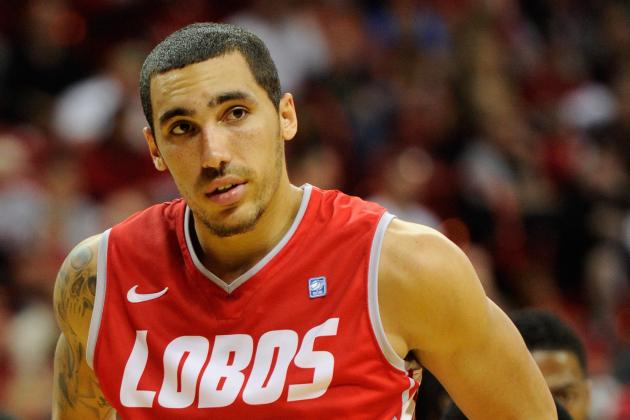 Ethan Miller/Getty Images

The senior forward led the Lobos in scoring and rebounding, averaging a double-double in the process. Gordon has nice size and and scores efficiently in the paint.
He didn't, however, demonstrate significant improvement from his junior to senior year and may have reached his ceiling to some extent. He also has a mixed history that resulted in transferring from UCLA, and NBA teams are never too happy about that.
Gordon still has a shot at the NBA, but he'll have to work hard to get there.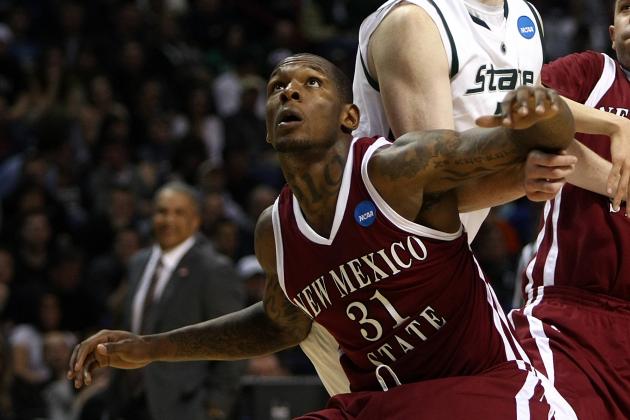 Jonathan Ferrey/Getty Images

At only 6'6'', McKines led the Aggies this year in scoring (18.8) and rebounding (10.8) while hitting 35 percent of his threes.
His improvement as a senior could turn some heads, but McKines is already 23 years old and won't excite scouts as much as other options on the wing. He has an outside shot at the second round and could turn into someone like C.J. Miles if he's lucky.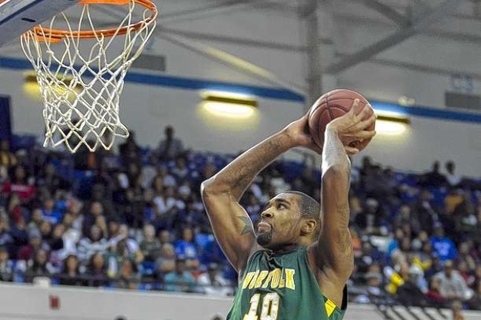 O'Quinn's profile suffers from playing in a small conference, but the senior has produced across the board this year.
The 6'10'' center averaged a double-double and 2.7 blocks for the Spartans. If his team fights like Spartans in the tournament, he has an outside chance at second-round recognition.
He's a strong guy who plays hard—always room for more of those in the NBA.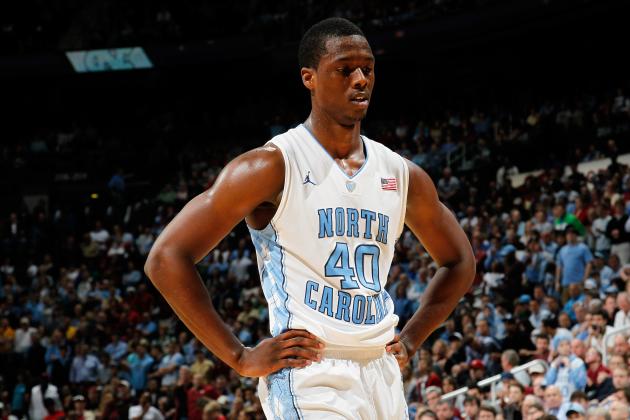 Kevin C. Cox/Getty Images

The only question about Harrison Barnes is how high he'll go in the lottery. The sophomore led the always impressive Tar Heels with 17.4 points a game this season, and he's been pegged a rising star since his freshman campaign.
Barnes could provide needed help on the wing for a lot of teams and has a shot at cracking the top-five in the draft.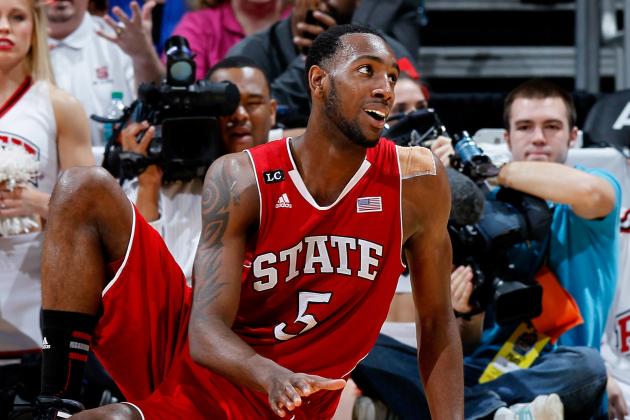 Kevin C. Cox/Getty Images

Leslie enters the tournament playing excellent basketball, and he should find himself in the NBA this summer. He might even warrant a first-round pick.
Leslie can score and rebound and has perfect size to play small forward at the next level.
The sophomore has yet to develop much of an outside game, but he has all the physical tools to be an intriguing NBA project.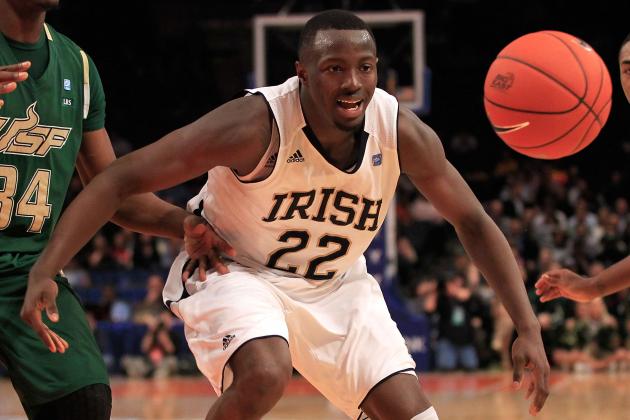 Chris Trotman/Getty Images

With a torn ACL ending Tim Abromaitis' season prematurely, 19-year-old Jerian Grant becomes the top prospect for the Fighting Irish.
Grant averaged nearly five assists in his first season with Notre Dame and has better size than teammate Eric Atkins. He's one of the better young guards in the country and might benefit from another year at college and additional exposure.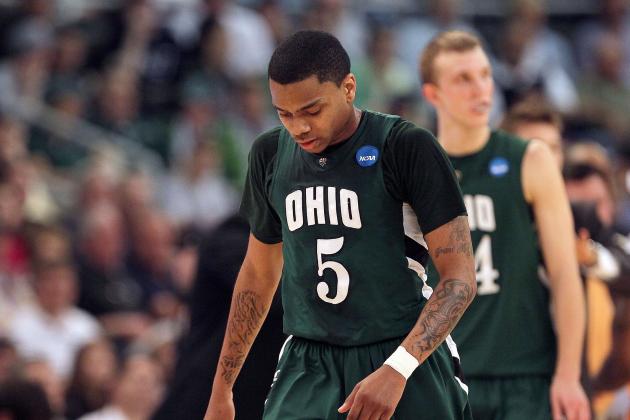 Jim Rogash/Getty Images

Junior point guard D.J. Cooper has a long way to go for NBA consideration. He hasn't scored very efficiently, and a 5'11'' guy has to have an amazing shot to even have a chance.
That said, Cooper has done everything else pretty well. On top of his 5.7 assists and 3.8 rebounds, he's come up with at least 2.3 steals per game in each of his three seasons with the Bobcats.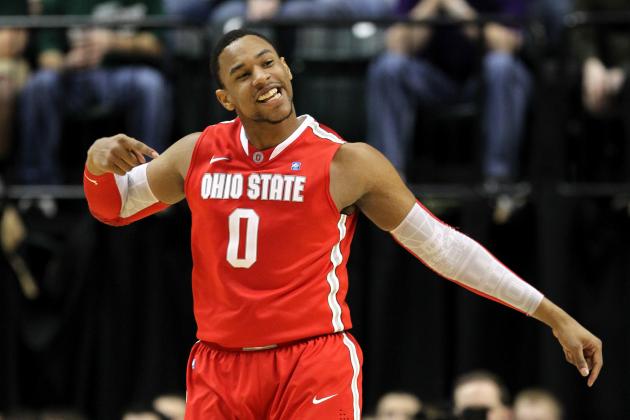 Andy Lyons/Getty Images

Ohio State has plenty of talent with a shot at the NBA, but Jared Sullinger's sophomore season has been a carbon copy of his first.
And that's a good thing.
The big-bodied forward averaged 17.6 points and 9.3 rebounds a year after averaging a near identical double-double. Sullinger is a lock for a top-10 selection in the draft and has a good shot at going in the top five.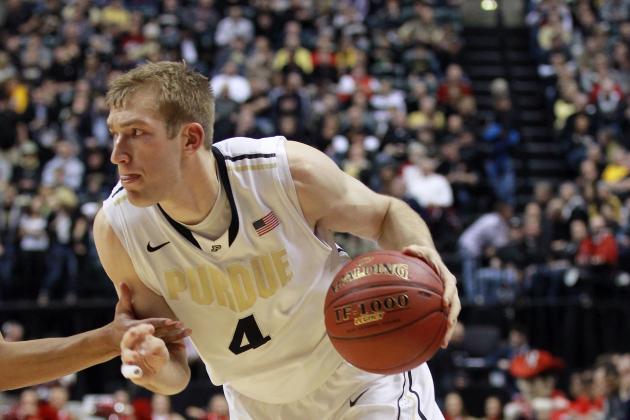 Andy Lyons/Getty Images

Hummel's NBA prospects are dimmed thanks to him twice tearing an ACL, if nothing else. The senior forward can face up and shoot from the perimeter, but his skills are otherwise limited.
Still, this guy's story is impressive, and he's led the Boilermakers in more ways than one. You never want to count guys like this out.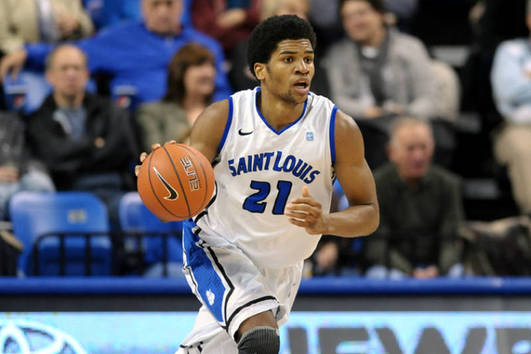 Evans didn't exactly fill up the stat sheet for the Billikens this season, but the sophomore played efficiently and displayed some decent defensive skills.
The 6'5'' wingman has a strong frame and some ball-handling ability, but it will take dramatic development for Evans to have a shot at the next level.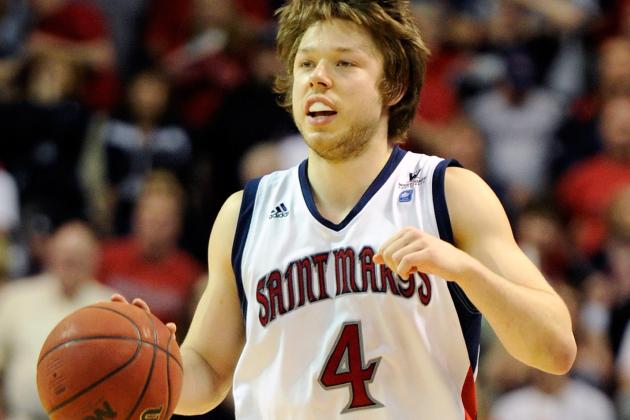 Ethan Miller/Getty Images

This guy looks like he should be anywhere but the NBA, and that's exactly what makes him such an intriguing prospect. While teammate Rob Jones averaged a double-double, Dellavedova can shoot and pass the ball effectively at 6'4''.
Scouts may not be hot on his heels, but the Australian has a long shot at making it to the NBA as a third-string combo-guard.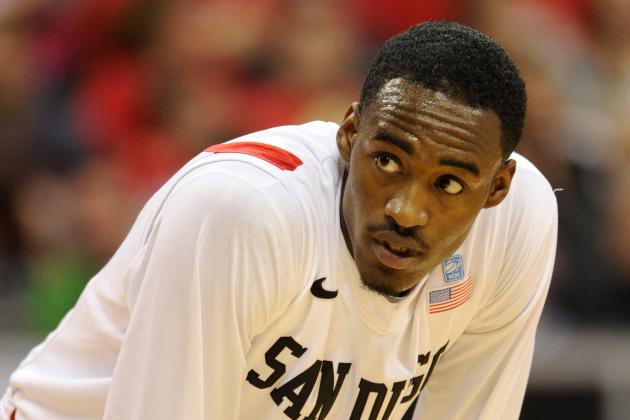 Ethan Miller/Getty Images

The 6'5'' sophomore averaged 7.9 rebounds a game in addition to his team-leading 17.2 points. Franklin has taken huge advantage of Kawhi Leonard's move to the NBA, increasing his scoring average by over 14 points from his first season.
Franklin might benefit from another year at San Diego State. Without a quality freshman year to showcase, proven consistency might help him impress some NBA clubs.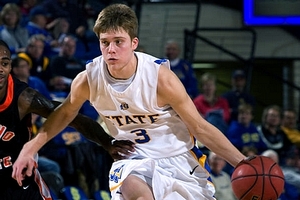 The Jackrabbits were unquestionably Wolters' team this season. The junior averaged 21.3 points, 6.0 assists, 5.2 rebounds and 1.7 steals.
Of course, those numbers reason to be less impressive against better competition, so Wolters may need to help South Dakota pull a few tournament upsets to grab any attention.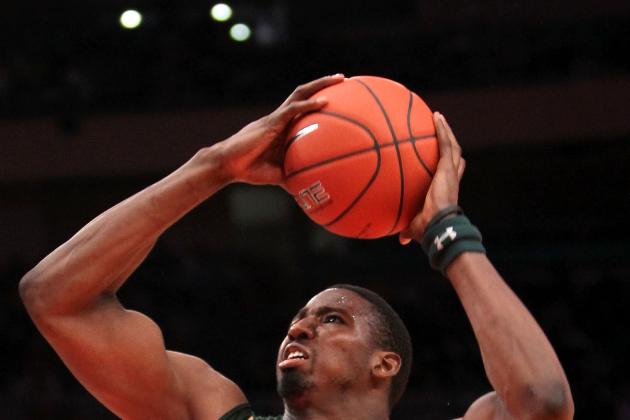 Nick Laham/Getty Images

The big 6'10'' forward has the strength and solid frame, but his production and scoring efficiency took marked steps back this season. Despite playing better defense and averaging over a block per game, Gilchrist scored the fewest points in his four years at South Florida.
With the depth of big men in this year's draft, Gilchrist's chances aren't so good.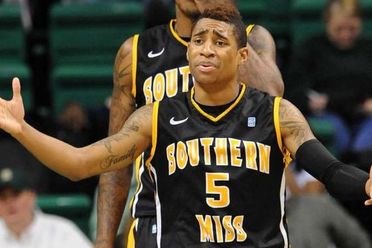 LaShay Page also had a good year for the Golden Eagles, but just doesn't have the size NBA teams look for at the two.
Watson, on the other hand, proved this season that he might be a better passer than scorer, averaging 4.5 assists to go with his team-leading 12.2 point per game.
Watson still has to become a better shooter, and if he wants a realistic shot at the big leagues, he will need to diversify his game to stand a chance against bigger guards.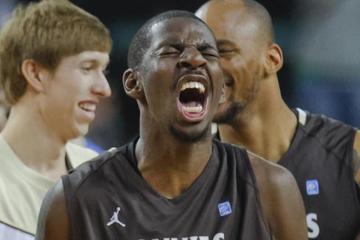 The 6'9'' senior has had a remarkably consistent—and efficient—in his four seasons for the Bonnies. In his most recent campaign, Nicholson averaged 18.4 points, 8.5 boards and two blocks.
NBA teams might like Nicholson more if he were a couple of inches taller, but he could play big and give a team some depth at power forward. Look for him to go in the second round this summer.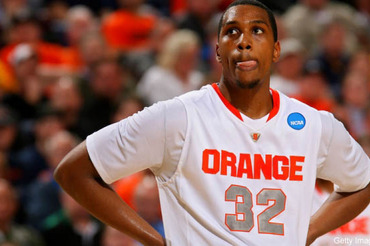 Kris Joseph should land in the second round of this year's NBA draft. While his offensive game is still raw, the 6'7'' forward has good NBA size and athleticism.
Joseph led the Orange in scoring, but his defensive upside and instincts are the most attractive parts of his game. He's unlikely to make an immediate impact in the NBA, but could become a lesser Gerald Wallace in due time.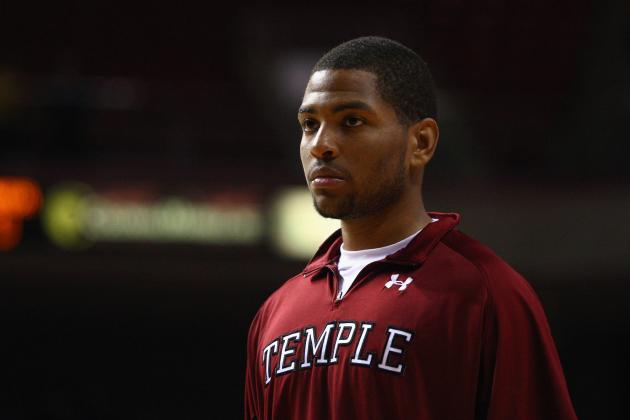 Chris Chambers/Getty Images

While Ramone Moore led the Owls in scoring this season, junior Khalif Wyatt came in a close—and more efficient—second with 17.1 points a contest.
Wyatt's 2.2 steals per game also stand out. Thanks to some passing ability and long-range shooting potential, Wyatt could earn a NBA opportunity as a combo-guard. His best shot may be waiting a year, and it's hard to see him going any higher than the second round.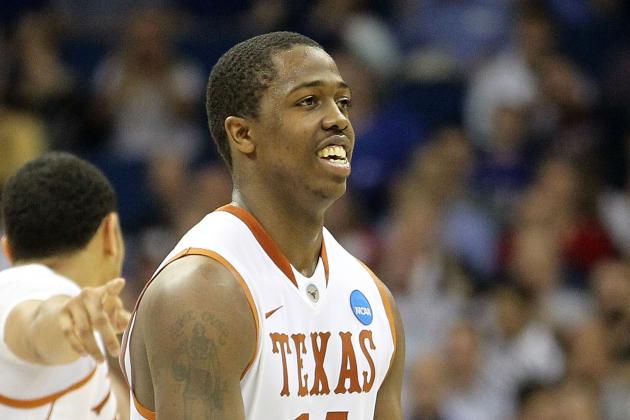 Ronald Martinez/Getty Images

As good as Brown has been for the Longhorns, he's unlikely to go before the second round. At 6'1'', Brown projects to be a point guard in the NBA, but most of his playing time in Austin has come at the two.
There's no question Brown can light it up, but his shot has proven inconsistent. Without a lights-out offensive ability, Brown's upside may have some very real limits.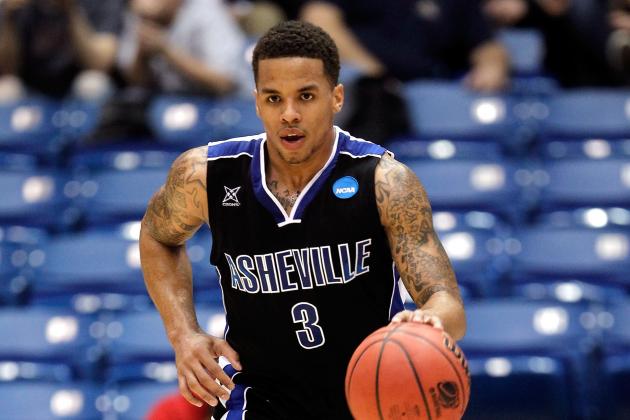 Gregory Shamus/Getty Images

Primm is a senior and doesn't have a great chance at landing an NBA gig, but the guy's proven to be an able passer and did average 1.9 steals this year. His active hands and decent instincts as a floor general make him a plausible long shot, but don't hold your breath.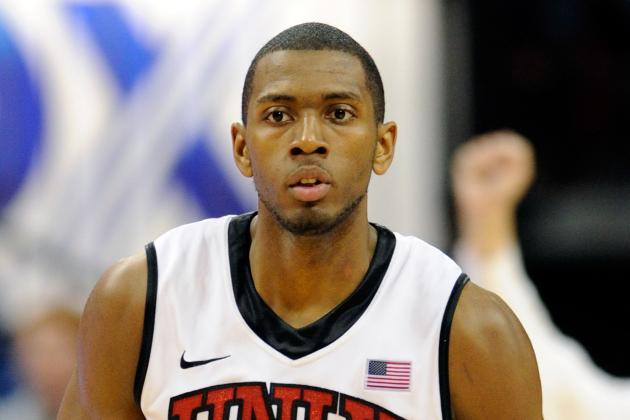 Ethan Miller/Getty Images

Sophomore Mike Moser has the length, strength and athleticism to draw some serious first-round interest. He averaged a double-double for the Rebels this season and chipped in nearly two steals a game.
The versatile forward will likely be more of a three in the NBA, but given some time to transition and further develop, Moser could become a starting-caliber player one day. His jumper needs work, and improvement in that regard would go a long way in securing his draft odds.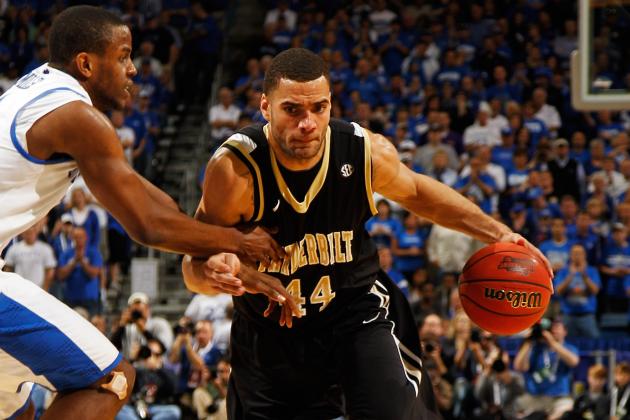 Chris Graythen/Getty Images

Taylor was an efficient—if not prolific—scorer for the Commodores this season. The senior forward's biggest asset, however, is his exceptional perimeter defense. That alone should propel him to a selection in the middle of the first round.
Taylor has also extended his range and given scouts reason to hope that he can evolve into a well-rounded rotation player.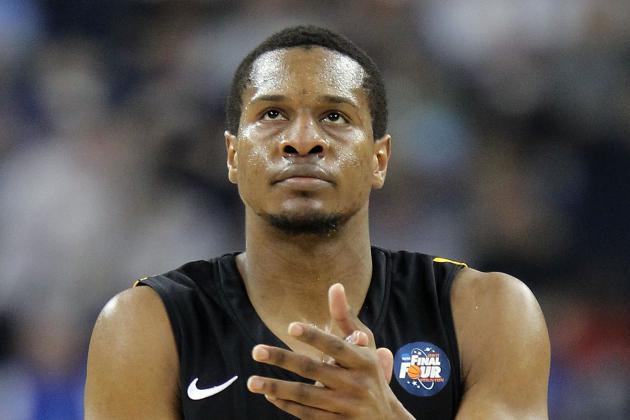 Andy Lyons/Getty Images

The Rams senior forward raised his profile markedly in last year's NCAA tournament, and his draft chances could really benefit from another good showing.
For the time being, Burgess looks like he could grow into someone like Quentin Richardson. He has a strong frame and a solid perimeter game—maybe not the makings of an NBA starter, but definitely something to work with.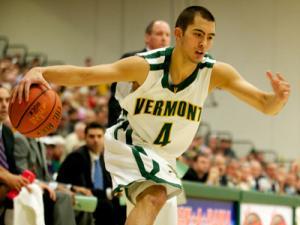 The 6'2'' freshman led the Catamounts in scoring this season and easily has one of the best names in the tournament.
That may not be enough to garner any draft consideration, but McGlynn has time to develop and expand his game. A more consistent outside shot and better court vision are musts.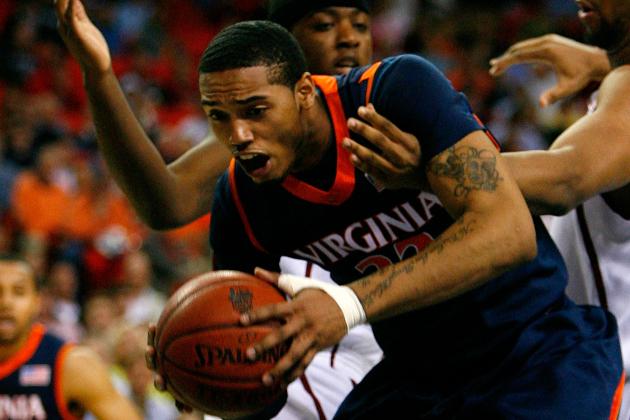 Kevin C. Cox/Getty Images

The Cavaliers senior led the team with 18.1 points and 8.4 rebounds a game and should have a good shot at the second round.
What Scott lacks in scoring ability he makes up for in intelligence and a willingness to do all the little things, like play solid post defense. His upside may be closer to the modern-day Kenyon Martin than K-Mart in his prime, but that should be good enough for some NBA teams to take a look.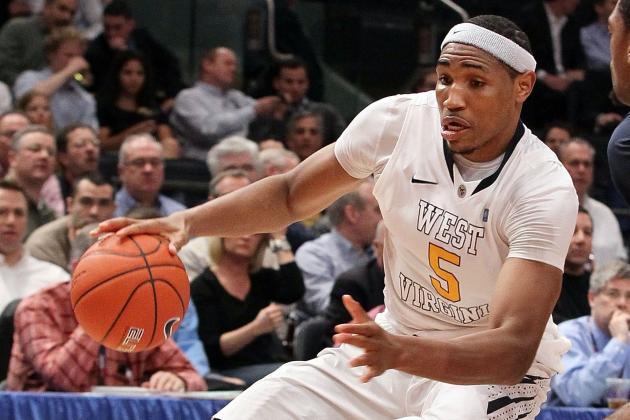 Jim McIsaac/Getty Images

While the Mountaineers senior has neither the size nor athleticism to knock scouts off their feet, he's had a great season with West Virginia.
Averaging over 20 points and 11 rebounds, Jones has shown the skill and work ethic needed to make it with an NBA team. He should go in the second round and could even sneak into the late first round.
Andy Lyons/Getty Images

Gordon is still very much a work in progress, but the 6'2'' freshman led the Hilltoppers in scoring and rebounding.
Short-term NBA chances aside, Gordon could improve significantly over the next year or two with improved long-range consistency. If he does, he's got hope.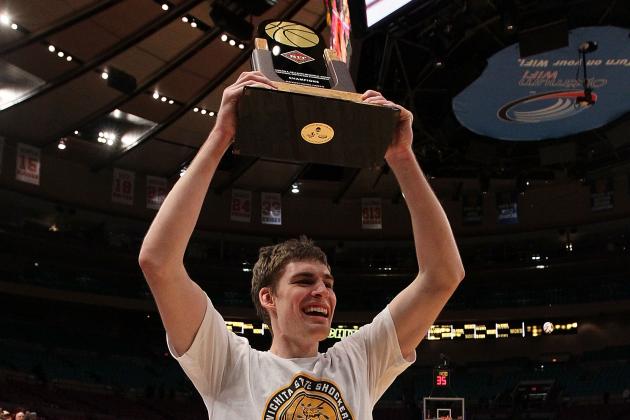 Jim McIsaac/Getty Images

Stutz led the Shockers in scoring, rebounding and blocked shots, but probably has little chance at an NBA career.
When talking about seven-footers, anything is possible. But Stutz will need a stint in the D-League or overseas before having a real chance at the NBA.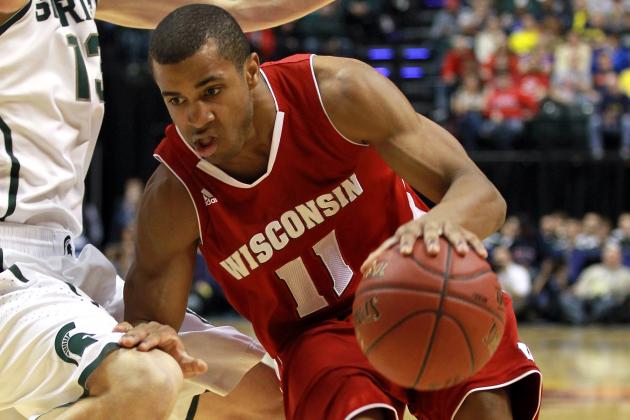 Andy Lyons/Getty Images

Taylor will need a strong tournament showing to guarantee himself a spot in the second round. The Badgers point guard is solid across the board, but won't wow you with anything.
As a senior, Taylor averaged nearly 15 points and four assists (both a step back from his junior year production). Taylor's shooting and passing abilities will earn him a look, but he still has something to prove.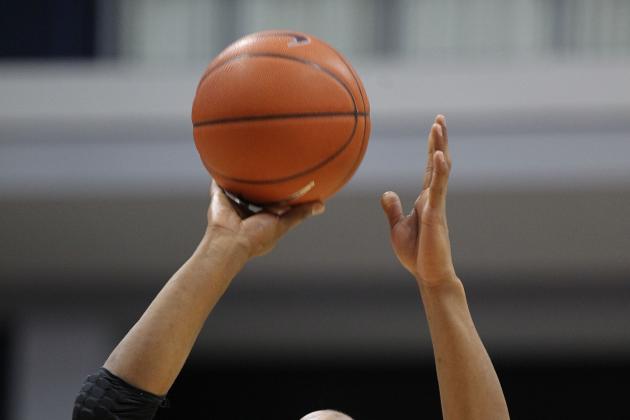 Andy Lyons/Getty Images

Holloway features a pretty complete game and led the Musketeers this season in scoring and passing from the point. He doesn't have great size, and his jumpers could use more consistency, but he could see some action for an NBA team needing point guard depth.
In any case, there's enough talent here for at least a second-round selection.