World Football's 5 Most Underrated English Players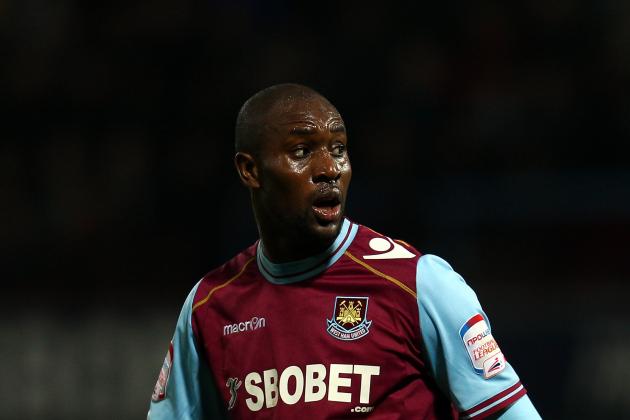 Julian Finney/Getty Images

England is definitely not short on footballing talent.
The main issue has been knitting it together in a coherent way that allows the best from the array of attacking and defending talent at its disposal.
While you have the Wayne Rooneys and the Steven Gerrards, there is also a great deal of talent without as fearsome a reputation or paycheck.
Here is a look at five players who do not receive the credit they deserve.
Begin Slideshow

»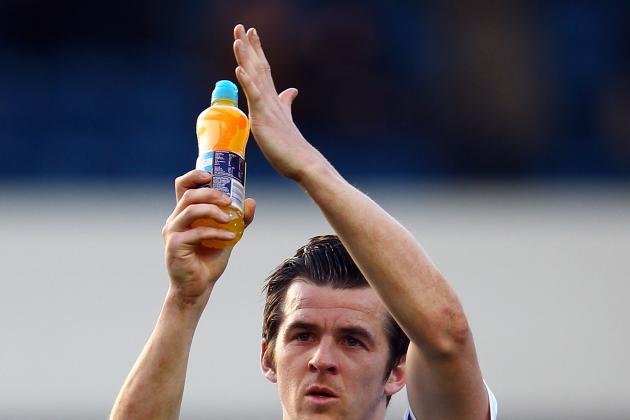 Julian Finney/Getty Images

When it comes to examples of players jeopardizing their careers due to poor behavior, Joey Barton just about takes the cake.
With rumor of a move to Arsenal (as reported by the Daily Express) and a shock call-up to the national team all put aside due to Barton's reckless tendencies, one can only imagine what could have been.
Currently at QPR, Barton was an integral part of the Newcastle United team that came back to the top flight and is currently sitting at an impressive sixth in the Premier League.
Overall, Barton provides a no-nonsense style of defending with a deadly long shot and pinpoint passing ability to be a great, typically English midfielder.
If Barton was not so reckless both on and off the field, there is no telling how far he could go.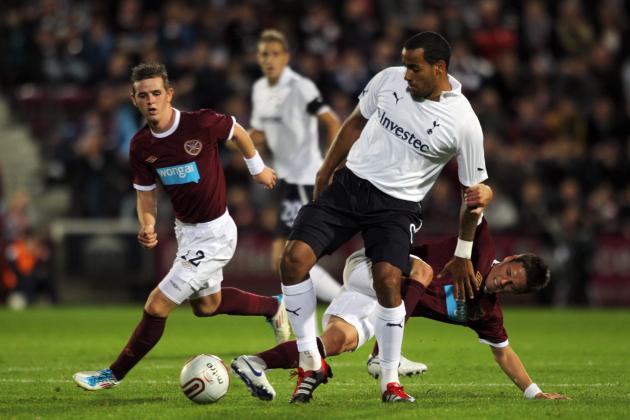 Dean Mouhtaropoulos/Getty Images

While this name may surprise a few, big Tom Huddlestone is an amazing passer of the ball and possesses one of the most powerful and accurate long shots in the country.
What Huddlestone lacks in mobility he makes up for in tackling and ball distribution, providing an anchor and reference point to build the midfield around.
While Huddlestone has the amazing Scott Parker in front of him at the holding midfield position, at 25 years of age, a possible loan move could see Huddlestone pick up valuable experience on his way to running the Tottenham midfield in years to come.
Tottenham are on the up, and having a player of Huddlestone's potential waiting in the wings is nothing but a good sign. I strongly believe he can one day play an integral part in both Tottenham and England's midfield.
If Huddlestone can be patient (but not too patient), he can develop into a world-class midfielder and provide a different kind of flow to any team he plays for.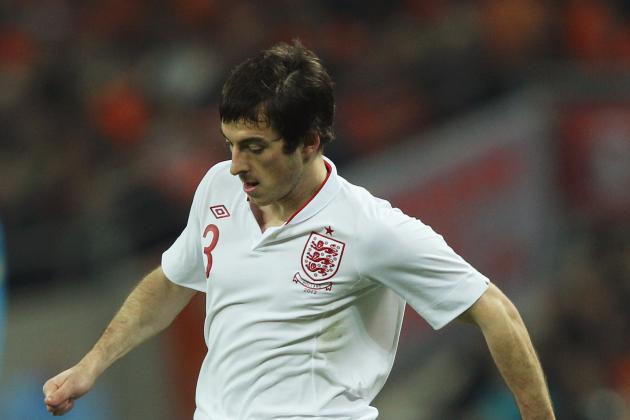 David Rogers/Getty Images

For much of his career, Ashley Cole has overshadowed Leighton Baines on an international level.
While on reputation Baines can have no complaints about this, I truly (and controversially) believe Baines contributes more to the team as a whole.
Fabio Capello's decision to favor Stephen Warnock over Baines in the 2010 World Cup as backup for Cole was among the worst calls I have ever seen—it went against form, experience and ability.
In recent years Baines has been linked to a number of bigger clubs—including Manchester United as reported by the Telegraph—but he has stayed loyal to Everton and is an integral part of their squad. Baines provides solid defense and is a useful attacking outlet going forward.
With a new manager will come a new system (and hopefully some of Micah Richards on the field). If Baines continues to impress, he will be hot on the heels of Cole.
With Euro 2012 approaching and Everton playing very well, there may yet be hope of Baines making the left-back spot his own.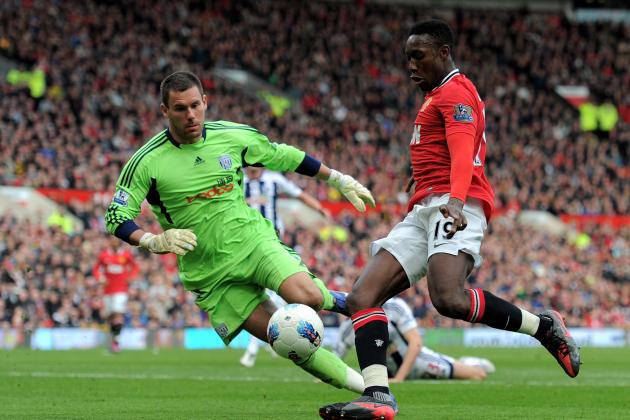 Michael Regan/Getty Images

If Ben Foster had not been behind arguably one of the best goalkeepers in recent history (Edwin van der Sar), I don't doubt for a second he could currently be the England and Manchester No. 1.
As it works out, Foster currently plays for West Bromwich Albion and has retired from international football until further notice.
This is a terrible shame, as some of Foster's saves put you in the mind of a young Gordon Banks.
Ben Foster was given his chance at Manchester, but unfortunately he was a little too reckless to justify a permanent starting place.
Foster's efforts against Tottenham in the Cup final will not soon be forgotten, where he looked at previous penalty-taking footage to lead Manchester United to a spirited victory.
At 28 years of age (bearing in mind keepers can play well into their 30s), Foster still has time to fulfill the kind of role we all know he is capable of.
With any luck, Foster will come out of international retirement and pose a serious threat to Joe Hart, which would be beneficial for his club, his country and (most importantly) himself.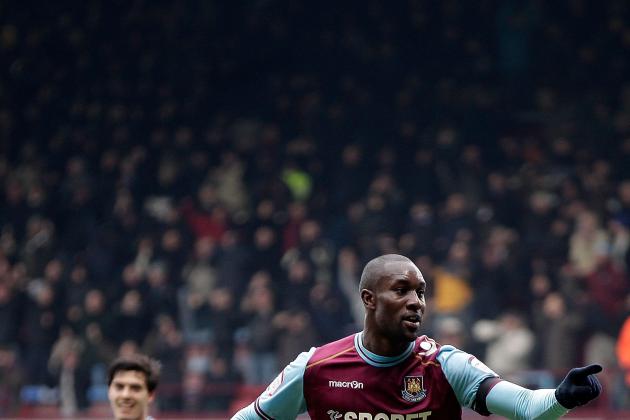 Matthew Lloyd/Getty Images

In the lead-up to the 2010 World Cup, much talk was of the Emile Heskey vs. Jermain Defoe debate. Carlton Cole provided the ability to hold up the ball that Heskey did and the goal-scoring ability that Defoe has.
Having started off at Chelsea, big things were expected of Carlton Cole, but a lack of first-team opportunities meant Cole jumped to West Ham.
Since 2006, Cole has spent time on loan at Aston Villa, Wolves and Charlton, impressing wherever he went with his sheer power and ability.
After scoring 40 goals in 171 appearances and providing countless assists, Cole was expected to jump ship from the relegation-sinking West Ham.
Names like Liverpool were dropped, but Cole chose to stay loyal to the Hammers.
At 28 years of age, Cole may have passed his chance at international football, but he will forever be a hero at West Ham.
One needs only to look at Scott Parker's success since leaving West Ham to wonder what would have been for the powerful forward.