The 10 Worst Nicknames in College Basketball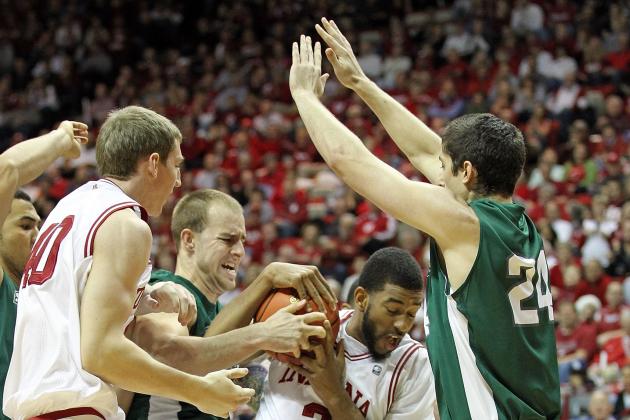 Andy Lyons/Getty Images
Stetson players fight for the ball in a loss to Indiana.
There are teams with awesome, fierce nicknames, like the Tigers or the Bears.
Then, there are teams like the Hatters, or the Gentlemen.
In college basketball, there are so many teams that it's impossible to avoid picking a terrible nickname. So, we have to honor (or mock) those teams.
Here are the 10 teams with the worst nicknames in all of college basketball.
Begin Slideshow

»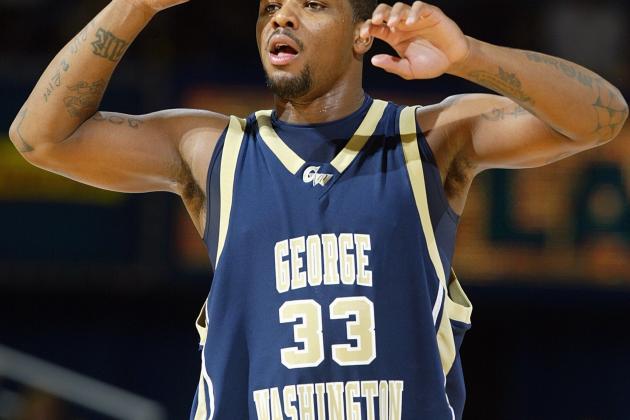 Jeff Gross/Getty Images

Ugh, history.
If George Washington wanted an intense name to celebrate our country's first president, maybe they shouldn't have picked the Colonials.
Sure, it fits in with the school's name, but you don't see James Madison University naming themselves the Presidents, do you?
Creativity gets a zero. For using history, this nickname gets an automatic F.
And there are nine worse nicknames still to come!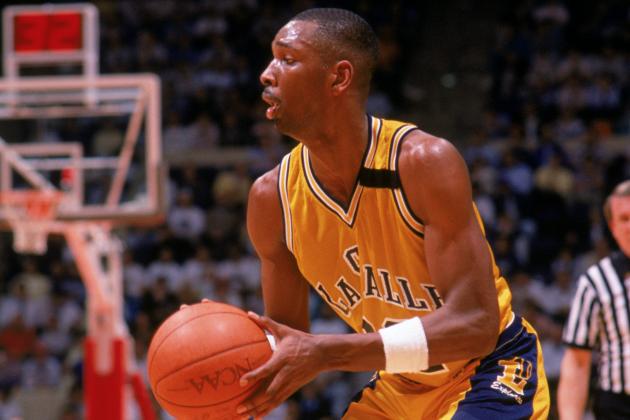 Getty Images/Getty Images

I will say this again and again as this article goes on: historical names don't work for basketball teams.
With a name like this, all I think La Salle is exploring is new ways to lose. Because in college basketball, you aren't really thinking.
Maybe La Salle tried to use creative thinking, but it ended in a disaster.
Can you believe there are eight names worse than this?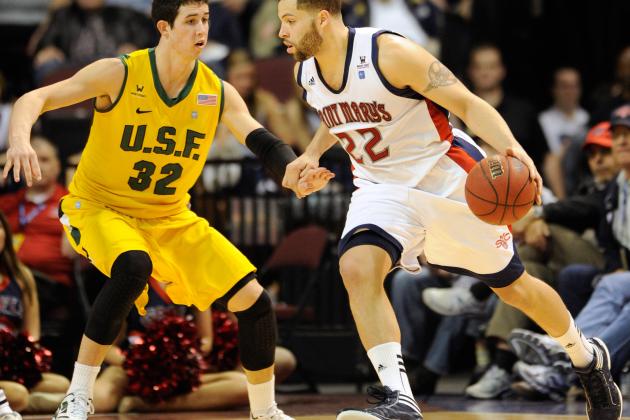 Ethan Miller/Getty Images
San Francisco tries to defend Saint Mary's during the WCC Tournament.
If you asked me how to explain the University of San Francisco's lack of success, my answer would have something to do with their name.
The Dons? Really?
An honorific title and Spain and Italy? They play in San Francisco.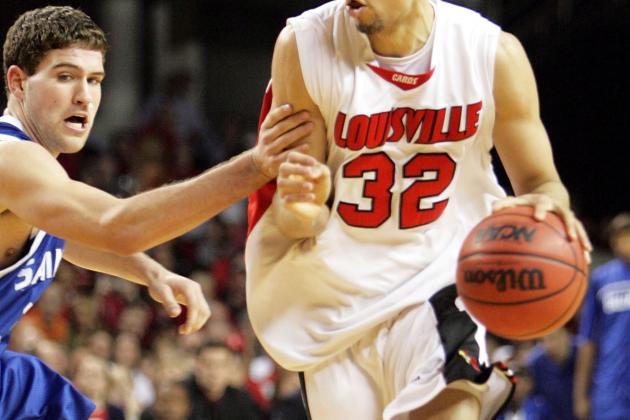 Andy Lyons/Getty Images

At least Saint Louis actually put some thought into their choice and used creativity. Oh, and they didn't use history.
But a charm doll? Come on.
A billiken, which is a small, elf-like charm doll, is an imaginary teacher dreamt of by an art teacher and illustrator. This name definitely won't scare any of your opponents away, Saint Louis.
Creativity gets a 10 (of 10). The actual name of the team gets a one.
I wonder what else that art teacher dreamt of.
Paladin-one of the 12 members of Charlemagne's court.
Ugh, more history.
When you're playing this team, you aren't scared. Enough said.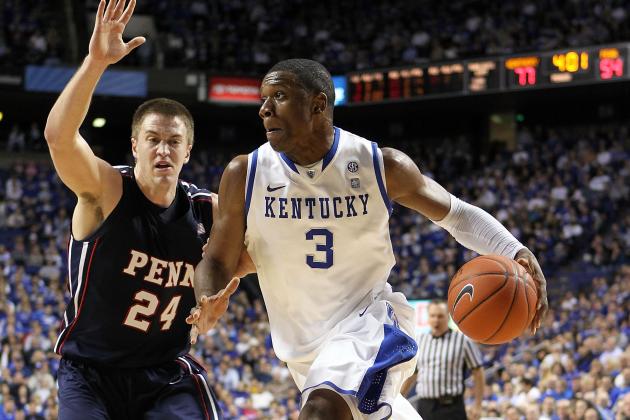 Andy Lyons/Getty Images
Kentucky, beating Penn 77-54, drives right by the Quakers to the hoop.
Pennsylvania's a great state. Couldn't they be named the Penn Hershey Bars?
I'm not a fan of history, so maybe I'm being biased here, but to name your team after something that happened in history doesn't really fit into the category of nicknaming colleges. I have no clue what Penn was thinking here.
Chocolate bars, anyone?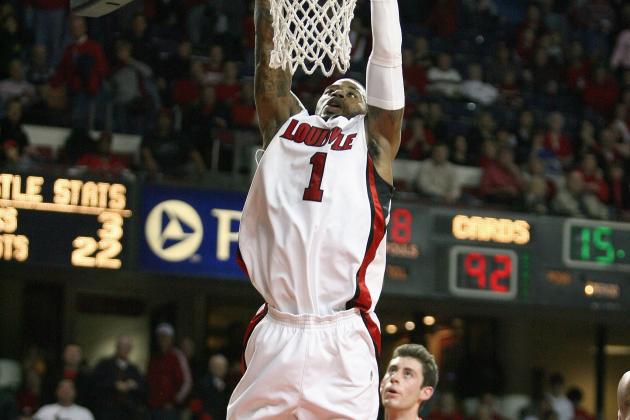 Andy Lyons/Getty Images

This is what happens when you name yourselves the Governors.
It's good to be a governor, if you're the governor of a state.
Maybe not so much if you play basketball for Austin Peay.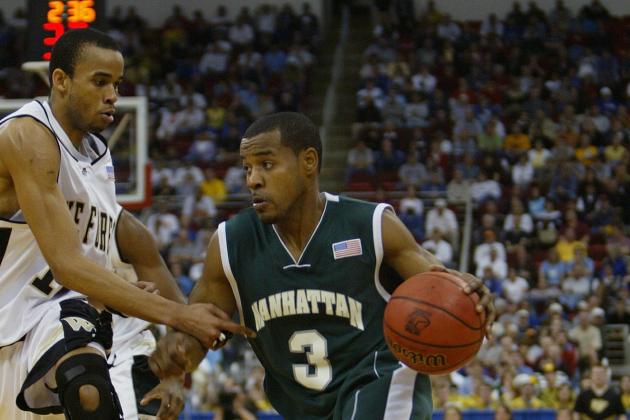 Ezra Shaw/Getty Images

I tried to find out what a "Jasper" is, and I couldn't find it.
You'd expect something better from a team living in the heart of New York City.
At least they didn't use any history (I think).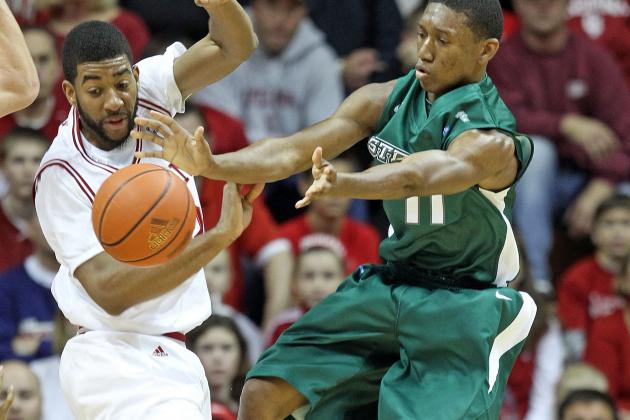 Andy Lyons/Getty Images
A Stetson player tries to get off a pass during a loss to Indiana.
Can someone tell me what a Hatter is?
Because if it's someone who wears a hat, this one definitely deserves to be on my list.
Creativity gets an F. Can't you just name yourself the Dragons or the Tigers or the Serpents or something like that?
Why? Because Hatters don't fly in my book or in anyone's book.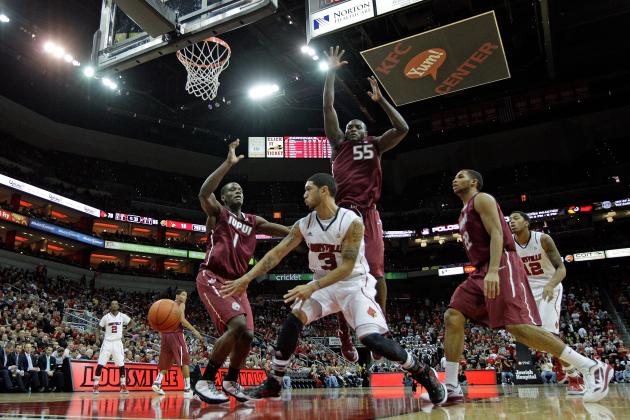 Andy Lyons/Getty Images

I couldn't find a picture of the Gentlemen, so I just put one up of someone else in their league.
At least they didn't incorporate any history.
If I were heading into a game with Centenary, I wouldn't be scared at all. Maybe they'd let me win.
They must be very gracious losers.