March Madness 2012: MLB Bracketology with Bleacher Report Featured Columnists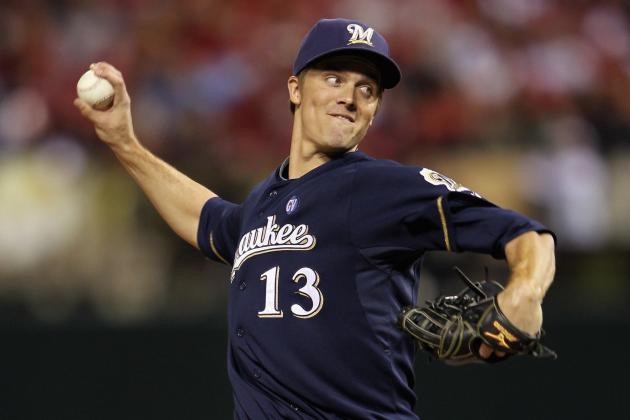 Jamie Squire/Getty Images

With Selection Sunday out of the way, March Madness 2012 is officially underway. Across the country, folks will spend the week frantically filling out brackets and thrusting them into office pools and online contests.
Bleacher Report's MLB featured columnists will do the same, but we're going about it a bit differently.
Instead of NCAA tournament teams (or maybe in addition to them), we'll be filling the blank lines with the names of 64 MLB players.
Welcome to MLB Bracketology 2012.
As the founder and one-man selection committee for this event, I now present some preliminary thoughts on the field for our tournament, the results of which will be published throughout the week, based on the voting of more than 20 baseball gurus here at Bleacher Report.
On Tuesday, you can find first-round results, along with comments and insight from some of the voters. On Wednesday, we'll do Round 2. Thursday will bring the Sweet 16 and Elite Eight, and on Friday, you'll find a thorough breakdown of the Final Four and the championship.
Without further ado, then, here are the top five snubs from our tourney, plus some comments on the seedings and early matches from the participating featured columnists.
Begin Slideshow

»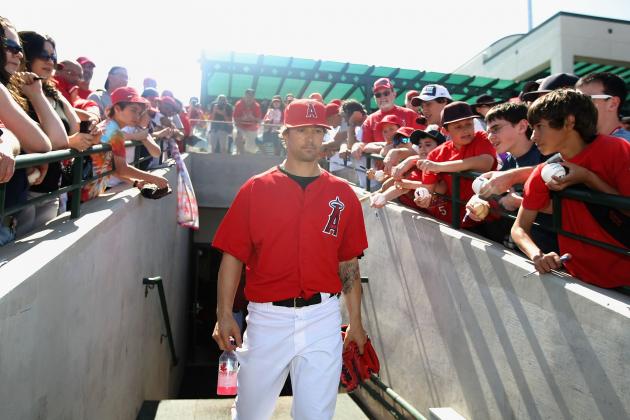 Christian Petersen/Getty Images

We begin with a note on the way the brackets were built.
I came up with the idea of a 64-player tournament in talking with a friend about the upcoming NCAA tournament.
To build the bracket, I wrote the numerals 1-32 down the left side of a sheet of paper. Numbers 33-64 went up the right side, forming matchups.
I endeavored to fill in the spaces with the 64 best players in baseball, in order, though I admit I did it unscientifically.
Once the names and matchups were in place, I filled them into a blank 64-team bracket outline. The top four players got the No. 1 seeds; players five through eight took the opposite sections.
In that way, player No. 8 on my list (Clayton Kershaw) shared a segment with top overall seed Albert Pujols. Player No. 5 (Troy Tulowitzki) populated the same bracket as player No. 4 (Ryan Braun). And so on.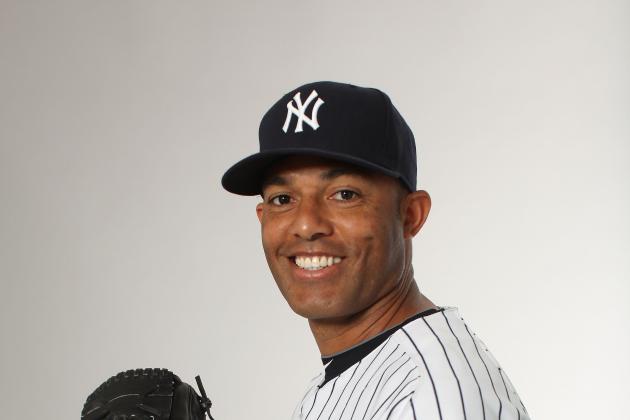 Nick Laham/Getty Images

When I sent the bracket (completed in the manner described) to the crack team of Bleacher Report's MLB featured columnists, I posed to them the following question in order to define the dilemmas they would face:
Which player would you rather add to a league-average team in order to win a best-of-seven series against a league-average team that included the other player?
I thought (and I wasn't wrong, by the way) that this would bring to bear certain philosophical differences among our number in terms of where the balance of power shifts in the pitcher-position player battle, whether long series (i.e., the playoffs) make baseball substantially different in character than it is over the long regular season and what value one ought to place on position and other non-performance factors, assuming a standing start for each side.
That set of criteria for choosing the winner made for some interesting choices.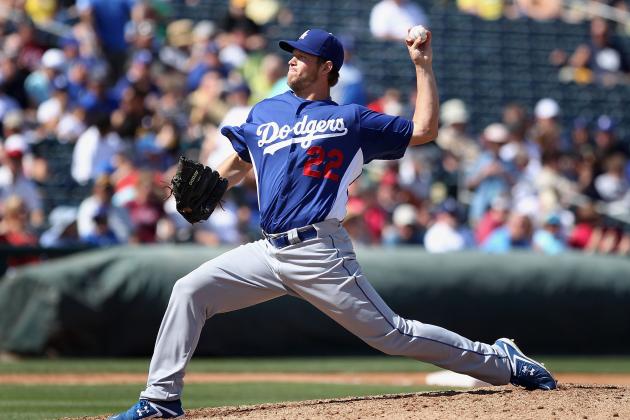 Christian Petersen/Getty Images

Featured columnist Doug Mayberry put it this way:
Big thing, pitchers are incredibly favored in the postseason, regardless. It's tough to rank a hitter above a pitcher in a 1v1 because simply, a solo homer isn't going to change the course of the game unless it's past the seventh inning and the game is relatively close.
Stephen Skinner (Twitter) was even more concise:
The saying goes "Good pitching will beat good hitting" so, that was—for the most part—my philosophy in my picks
That seemed to be a prevailing opinion.
Although pitchers represented just 25 of the 64 entries in the bracket, half of all brackets had pitchers winning it all. Three of the top four overall performers in the brackets were hurlers.
Fascinating matchups became routs between Prince Fielder and Clayton Kershaw, Ryan Braun and Justin Verlander, and Cliff Lee and Dustin Pedroia.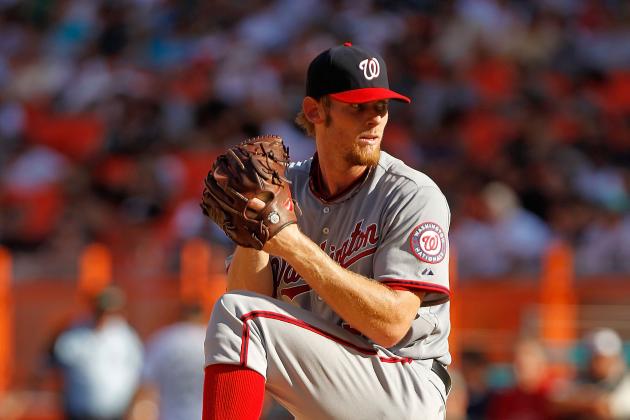 Mike Ehrmann/Getty Images

There's no sense trying to keep you in suspense: Justin Verlander did very well in this tournament.
Here is a sampling of responses.
I can't see Verlander anywhere but the No. 1 seed if Halladay got one on the right side.

(Twitter)
Simply put, Verlander is the best pitcher in the game right now and the No. 4 seed is low in my opinion. I would pick Verlander over any pitcher in baseball.
Stephen Strasburg had a good little run, too.
The theme? Players with major hype surrounding them—be it thanks to a great 2011 or due to tremendous potential—performed very well in this tournament.
The traditionally underrated players who made the field stayed underrated, for the most part.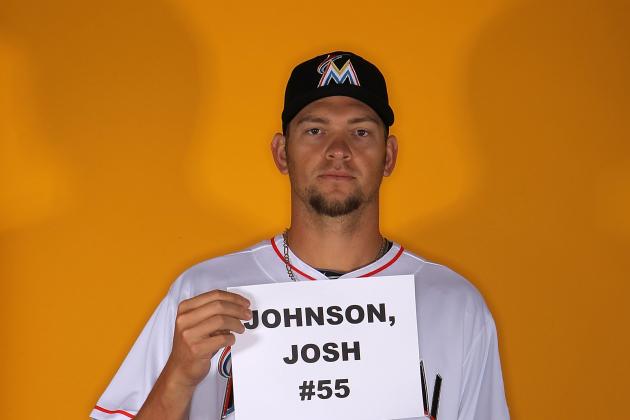 Marc Serota/Getty Images

A handful of injury-prone players and recently injured superstars made the tournament, but none performed well.
None of Josh Johnson, Chase Utley, Josh Hamilton, Adam Wainwright, Ubaldo Jimenez or Matt Holliday made it out of the first round.
Upton-Hamilton [is a] good matchup, just don't trust Hamilton to stay on the field.

As a Phillies fan, it's sad to see Utley as a No. 14 seed, considering he was one of the most coveted players in baseball just a few years ago.

And even more sadly, he may not even deserve to be a No. 14 seed anymore at this point. Who knows how his knees will hold up? It just seems like he has no power anymore.
Utley's degenerative knee condition has made him quite ordinary at this point in his career.
I'm not sure I agree with Matt there. Utley stands out as a player who got decidedly underrated because of questions about his durability.
Part of what has appeared to be massive offensive decline for Utley the past two years has actually been the downward trend of offense league-wide.
Meanwhile, he remains an excellent defensive player, and he stole 14 bases in 14 tries last season.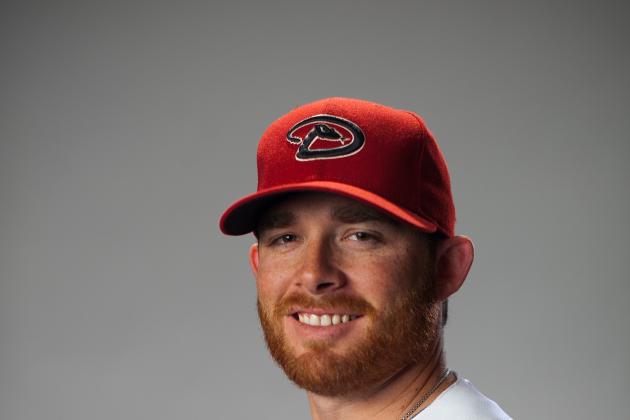 Rob Tringali/Getty Images

Kennedy was among those who got multiple mentions when I asked who were the best players not to make the list.
I view him as a bit overrated thanks to his 21 wins in 2011—these guys did not think so.
I would have liked to see Mark Teixeira and Ian Kennedy ahead of Starlin Castro and Tommy Hanson. Castro, in particular, is not yet a true impact player like others in the bracket because of his sloppy fielding and inefficient base-stealing.

(Twitter)
Matt Powers:
Ian Kennedy. Young ace with a 21-win season already.
Kennedy is pretty good, no matter whether one totally buys into his 2011 showing or not.
He, James Shields and C.J. Wilson (two No. 16 seeds, as I had it) are fairly interchangeable.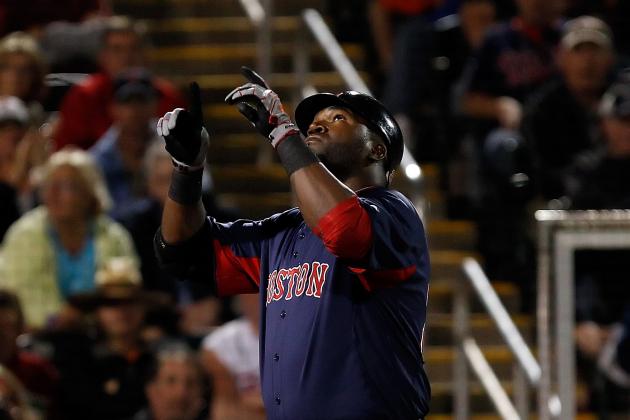 J. Meric/Getty Images

Konerko is among the disenfranchised aged who missed the list despite a terrific pedigree.
He's a great slugger, but I left him off the list largely for reasons of age and risk. Ditto David Ortiz.
Each man got support from more than one voter, though to my surprise, no one mentioned Ichiro.
All three are good players despite their ages, and though I had all three outside the top 64, Ichiro was closer to the cut line for me than either of the elder statesmen of swat.
My opinions ran against the grain of the group more than once.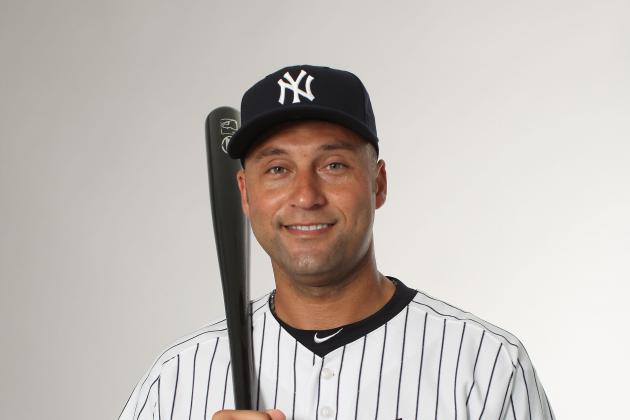 Nick Laham/Getty Images

That I had Jeter nowhere on the radar for my top 100 ought not to detract from the esteem in which many still hold him.
He's a fine player, and if one buys into the leadership and other intangibles he brings to the table, there's a perfectly cogent case to be made that he would have been a competitive low seed.
Several voters made that case.
Sure, he's not Derek Jeter of the late 90s, but he's still one of the more clutch hitters in the game, and nobody has more playoff experience or success in the postseason.

(Twitter)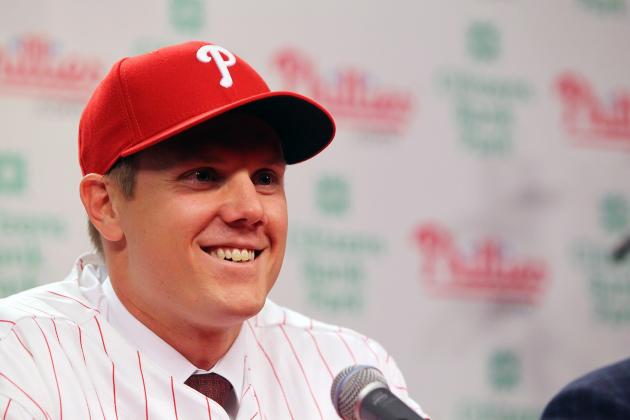 Len Redkoles/Getty Images

No one brought up Papelbon, or my top snub, but they both left me itching and a bit uneasy, so consider these slides my confessions.
If Rivera is on the bracket, Papelbon ought to have been, too.
Rivera certainly got more votes than Papelbon ever would have anyway, but despite my feelings on the contract the Phillies recently gave to the erstwhile Red Sox closer, he is one of the top two or three relief pitchers in baseball and is every bit the difference-maker in the bullpen that Rivera is.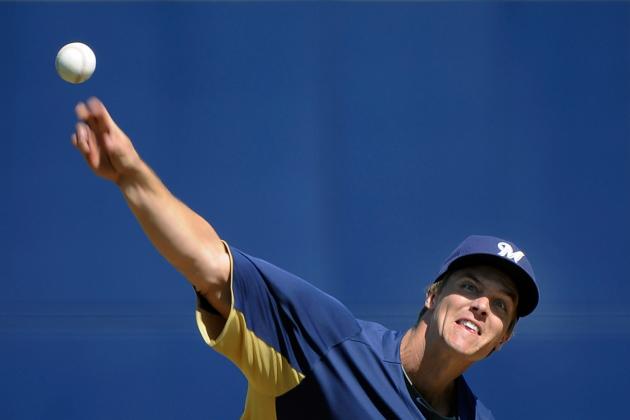 Kevork Djansezian/Getty Images

I didn't forget about Greinke.
That, perhaps, is the most embarrassing thing.
In putting the list together, I lined up a large number of names, and Greinke simply tumbled to the mid-70s. That was wrong.
In retrospect, Greinke should be on the list ahead of Shields, Wilson, Adam Wainwright, Jordan Zimmermann and a few others.
He's going to have a tremendous 2012 and head into free agency with the chance to make nine figures on a long-term deal, and missing him on the bracket is a poor way to show I'm aware of all that.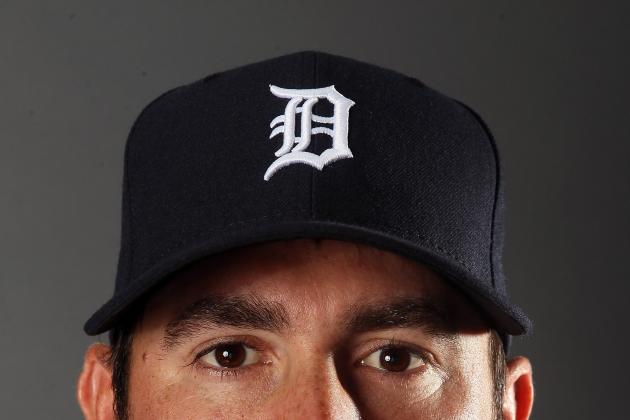 Elsa/Getty Images

I won't give any more away, but the field is set, the tournament is complete and the results will begin coming out tomorrow.
Check back to find out who won thrilling opening-round matchups like:
Adrian Gonzalez vs. Carlos Gonzalez
Giancarlo Stanton vs. Andrew McCutchen
Ian Kinsler vs. Matt Cain
Joe Mauer vs. Mariano Rivera
Ben Zobrist vs. Elvis Andrus
Justin Upton vs. Josh Hamilton
We'll also find out why each player won, with plenty more discussion from the team. This should be fun.