6 Most Embarassing Own Goals in English History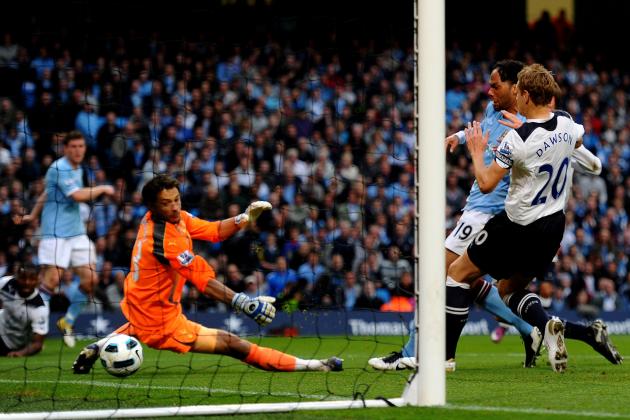 Laurence Griffiths/Getty Images

Is there anything worse than scoring an own goal?
Perhaps, the most embarrassing blunder in sports, own goals can be entertaining and bring laughter to those who are not supporting the team that scored on itself.
Whether they like it, footballers can be remembered for own goals for the rest of their lives.
Begin Slideshow

»
This is what happens when you take your eye off the ball for a fraction of a second.
Chris Weale wishes he could take this one back, which has a case to be higher on the list.
Football can be a game of inches. Wayne Hatswell was in good position to save a goal, but instead, scored for the opposing team.
You cannot help but feel sorry for Hatswell who could have been a hero had the ball gone a few inches wide of the goal.
This goal is the most controversial on the list.
If the goalkeeper had not touched the ball, the goal would have been disallowed. Unfortunately, the referee ruled it a good goal.
Bryan Gunn did a lot of good in his 390 appearances with Norwich City, but it's hard to forget this one misstep.
When players were able to pass the ball back to the goalkeeper, many took advantage of the rule.
In this incident, Lee Dixon, an Arsenal defender, wishes he would have played the ball anywhere but back to the keeper.
Having a playing career that lasted 16 years, Chris Brass will always be remembered for one moment.
He tried to clear the ball over his head, but it hit his nose and went back into the goal.
This own goal is the most embarrassing in football.