NCAA Bracket 2012: Breaking Down the East Region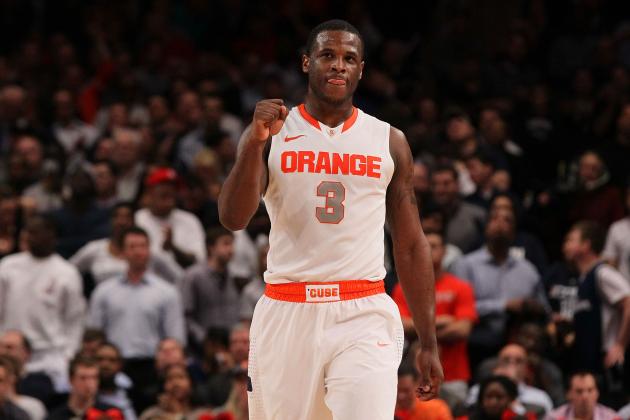 Jim McIsaac/Getty Images
Syracuse star Dion Waiters
The East Region doesn't have the feel of a truly powerful region in the 2012 NCAA tournament. Outside of the Syracuse Orange and Ohio State Buckeyes, there isn't a truly dominate and/or consistent team in their quarter of the bracket.
That doesn't mean that the games will be boring. It is, after all, the wildest tournament in all of sports. Several teams are surging at the right time of the season, specifically the Florida State Seminoles and Vanderbilt Commodores.
As I delve into my analysis of the region, you will be made aware of the most powerful team in the East Region, the biggest sleeper pick, best first-round matchup, an underdog team that America will fall in love with, a star player to watch and the smart pick to make the Final Four in New Orleans.
It's time for March Madness!
Begin Slideshow

»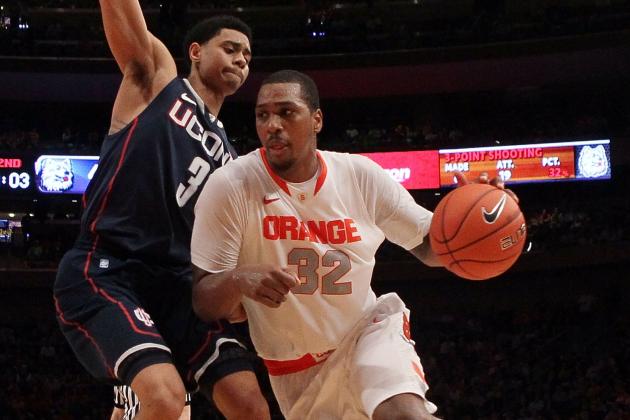 Jim McIsaac/Getty Images

Perhaps the most talented team in the country, the Syracuse Orange might just be well on their way to New Orleans.
They are explosive, athletic and deep. Sophomore star Dion Waiters showed this past week in the Big East tournament that he wants to take big shots late in games. Senior Scoop Jardine is the savvy, veteran leader who knows what it takes to make the Orange a championship contender.
Add in swingman Kris Joseph, center Fab Melo, guard Brandon Triche, as well as athletic forwards C.J. Fair and James Southerland, and you see why no other team in America can match the depth of this Big East power.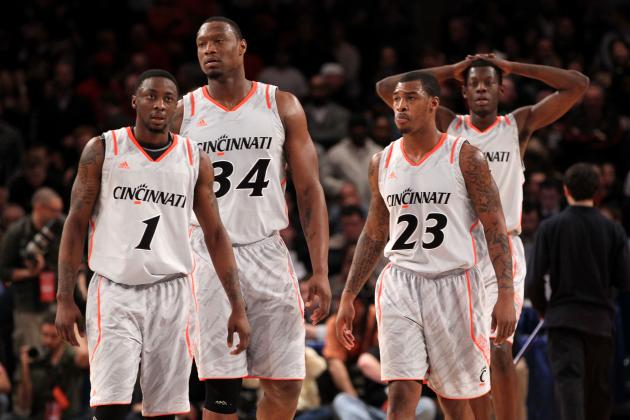 Michael Heiman/Getty Images

Another dangerously athletic Big East squad looking to make some noise during March Madness is the Cincinnati Bearcats.
If this team proved anything at Madison Square Garden last week, it's that they are battle-tested and capable of emerging from the East Region.
With close wins over Georgetown in double overtime, followed by their narrow escape of heavily favored Syracuse, the team showed the resiliency they have. Yancy Gates and his 6'9", 260-pound frame will inflict a ton of damage on opposing defenses in the paint, and Dion Dixon, Sean Kilpatrick, and Cashmere Wright are all very talented guards who love to score.
Beware of the Bearcats.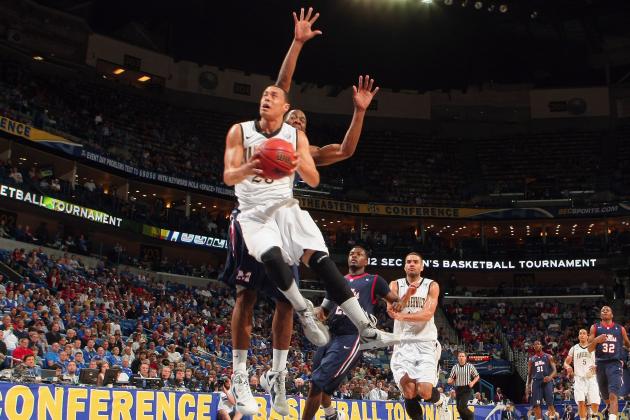 Chris Graythen/Getty Images

The Vanderbilt Commodores shocked the college basketball world Sunday, taking down the Kentucky Wildcats by a score of 71-64.
They are led by the fantastic trio of Jeffery Taylor, John Jenkins and Festus Ezeli. This team is now becoming a trendy pick to win multiple games in the tournament.
Don't count out the Harvard Crimson, though.
Tommy Amaker's squad is seasoned, and it is very good. The Crimson defeated Florida State earlier this season behind Kyle Casey, a 6'7" star forward for the Ivy League's automatic bid, and they are ready for a battle against Vandy.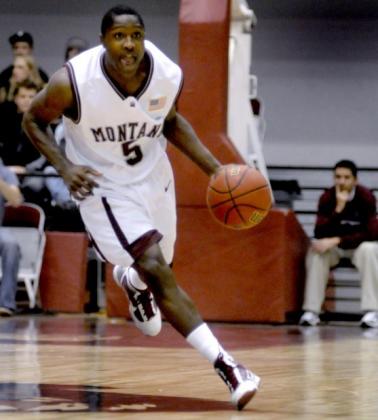 You can't help but want to root for head coach Wayne Tinkle's Grizzlies. The Big Sky champions enter the tournament with a 25-6 record, and are led by two very talented guards in Will Cherry and Kareem Jamar.
Not many people realize this, but the Grizzlies have beaten a very good Long Beach State 49ers team in late November, as well as twice defeating Weber State and their star guard Damian Lillard, a 6'3" talent who will be in the NBA next season.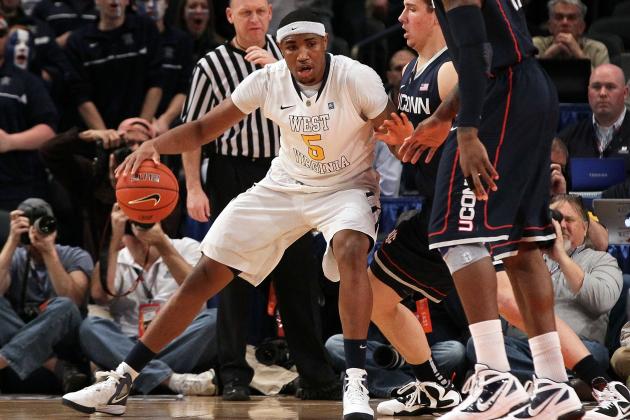 Jim McIsaac/Getty Images

Thankfully, the West Virginia Mountaineers are dancing this season. It would have been a terrible shame if Kevin Jones didn't get to show the world just how much he has improved in this his senior season.
The 6'8" power forward earned 2012 first-team Big East honors after averaging 20.1 points and 11.1 rebounds each game. Along the way, he has almost single-handedly led the Mountaineers to a 19-13 record, doing everything he could to keep his team afloat in conference play.
Sit back and enjoy the tournament, because Kevin Jones is going to put on a show this week against Gonzaga in their first-round matchup.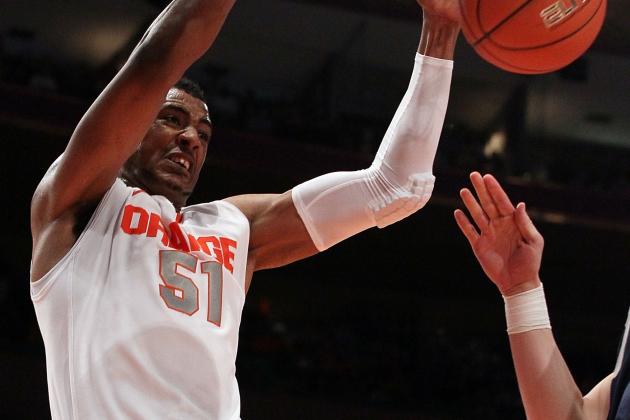 Jim McIsaac/Getty Images

Although there are teams who could possibly take down the Orange, such as the Jared Sullinger-led Ohio State Buckeyes, Syracuse seems just too powerful for anyone in the East Region to deal with.
Dion Waiters will use the tournament as a way to showcase his tremendous talents to NBA scouts drooling over his long-term potential. This team has all of the pieces to bring home the program's first title since 2003, and they have proved that they can play with anyone in the nation.
Don't underestimate the value of their glue-guy, C.J. Fair. The 6'8" combo forward would be a star on almost any other team in America, but settles for contributing to this team as a seventh man who can score 15 points and grab seven or eight rebounds in any game.