NCAA Bracket 2012: 8 Most Underrated Teams in the NCAA Tournament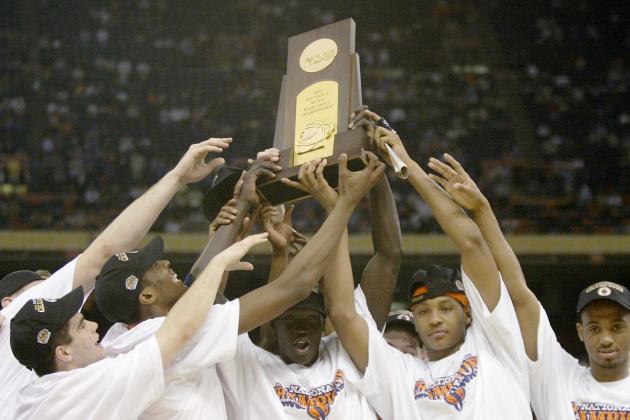 Craig Jones/Getty Images
Last time the Final Four was in New Orleans, in 2003, Syracuse beat Kansas for the NCAA Championship.
With the name "Cinderella" about to be the most overused word in the country for the next few weeks, we would do well to define "underrated" before we go forward.
As it will suit our purpose in this exercise, I am going to define underrated as applying to any team that could win games two rounds beyond its seeding.
In other words, if you're a 9-16 seed and can make the Sweet Sixteen, you're a potential "underrated team."
For the Elite Eight, we'll adjust slightly to include No. 5 seeds or worse.
If you're a No.4 seed or better, we won't consider you underrated, though Missouri might have an argument at being ranked eighth by the Selection and Seeding Committee.
So, with that as a guideline, let's begin with the lowest seeds that could surprise.
Begin Slideshow

»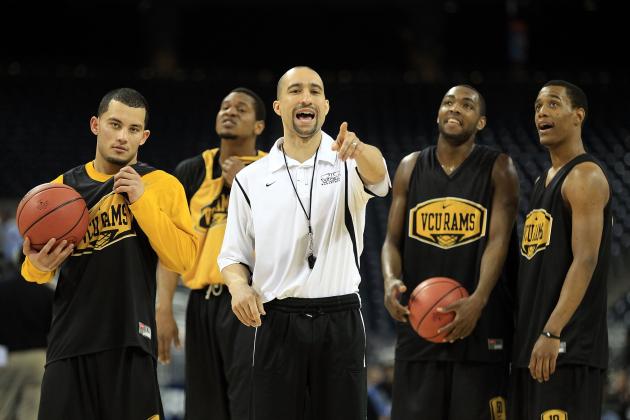 Streeter Lecka/Getty Images
Coach Shaka Smart and his VCU Rams won't sneak up on anybody this year, but the CAA tourney champs still got little respect with a 12th seed.
VIRGINIA COMMONWEALTH
No longer a "Who?" to the average sports fan, the Rams removed the "who's in and who's out" question from alongside their name by snapping Drexel's 19-game winning streak in the finals of the Colonial Athletic Association tournament.
Coach Shaka Smart, also no longer an unknown in college basketball circles, has taken a very young team and made it an attacking, defensive unit that reminds one of Noland Richardson's "40 Minutes of Hell" Arkansas teams.
VCU averages 11 steals and almost four blocks a game.
On the offensive end, all five starters average between eight and 12 points, led by the Rams' only senior, Bradford Burgess.
VCU's style can disrupt an offense, especially one with tournament jitters.
Might Shaka and his boys shock two teams and make the Sweet Sixteen, or beyond, again?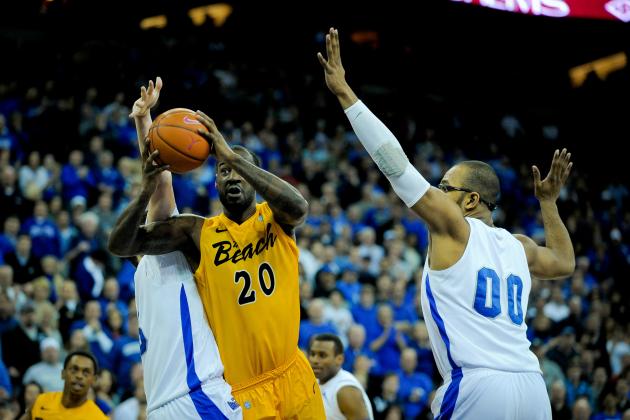 Eric Francis/Getty Images
Long Beach State's T.J. Robinson has averaged a double-double in each of the past three seasons.
LONG BEACH STATE
On paper, the 49ers seem to have all the ingredients to make a deep run in the tourney. And, from what I've seen, on the floor too.
Long Beach's three leaders have been playing together for four seasons, and the comfort and familiarity shows.
Caspar Ware is the floor general and high scorer, averaging over 17 points a game. The 49ers' other guard, Larry Anderson, does a little of everything. He has averaged in double figures all four years and is making more than 40 percent of his three-point attempts.
In the front court, LBS is led by T.J. Robinson, who has been the picture of consistency over his 49ers career. Robinson has averaged a double-double for the past three seasons. He also has made at least half his shots from the floor all four years.
Looking over the brackets, I think Long Beach State is the team that received the poorest seeding.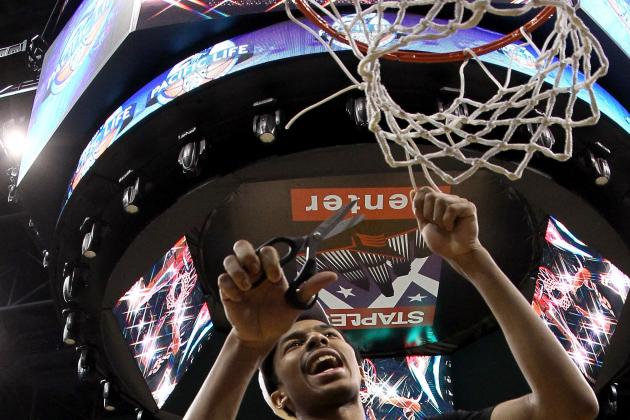 Stephen Dunn/Getty Images
Colorado cut down the nets at the Pac-12 tournament to grab an automatic bid to the Dance.
COLORADO
The Buffaloes come in on a roll as the automatic bid from the much-maligned Pac-12 Conference.
The Buffs rode 6-foot-7 forward, Andre Roberson on their blitz through the conference tournament. Roberson averaged just under 15 points and just over 10 rebounds a game. He's averaging a double-double for the season.
Confidence is a key factor this time of year and Colorado's has never been higher.
With balanced scoring and a lot of guys who can shoot the three, Colorado is eligible to surprise folks and make the second week.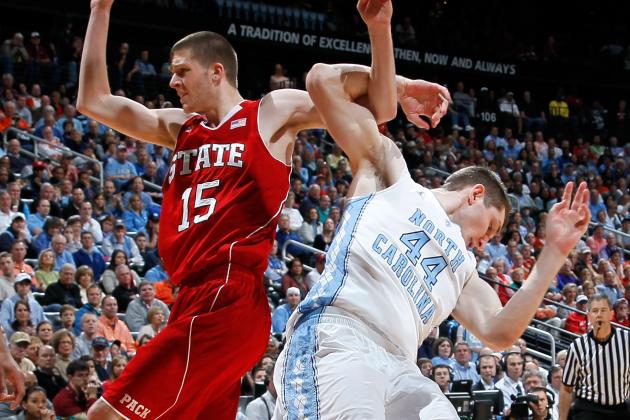 Kevin C. Cox/Getty Images
NC State's Scott Wood and North Carolina's Tyler Zeller appear to be working on some new moves for the Big Dance. Yup, I know what you're thinking.
NORTH CAROLINA STATE
With the ACC's usual suspects, North Carolina and Duke, and the team that beat them each twice, Florida State, garnering all the attention, the Wolfpack slipped into the field of 68 almost unnoticed.
But make no mistake, coach Mark Gottfried's talented, young team has been on the improve of late.
CJ Leslie leads a balanced Wolfpack attack that finds all five starters averaging in double-digits.
The 'Pack sports a strong inside-out game and go to the boards well.
While most observers consider them a year away, they are playing their best basketball of the year and could surprise a team or two.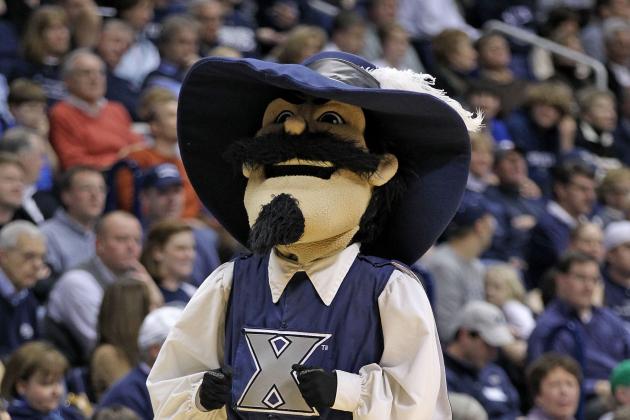 Andy Lyons/Getty Images
The Xavier Musketeer would be right at home in the French Quarter.
XAVIER
After the embarrassing melee with Cincinnati, the Musketeers fell off the radar screen, suffering losses in five of their next six games as the team dealt with multiple suspensions.
Late in the year the team seemed to be regaining its early season form, when it had defeated SEC tourney champ, Vanderbilt, on its home court.
Xavier ran into a super-human effort by St. Bonaventure's Andrew Nicholson in the Atlantic 10 final, and it may have cost them a seeding-line or two.
Tu Holloway runs the show for the Musketeers, averaging 17 points, and five assists per game. But even more importantly, in tournament situations, Holloway is one of the leading foul shooters in the country, converting at an 86 percent clip.
If Xavier has the lead late, Holloway may keep the Musketeers advancing.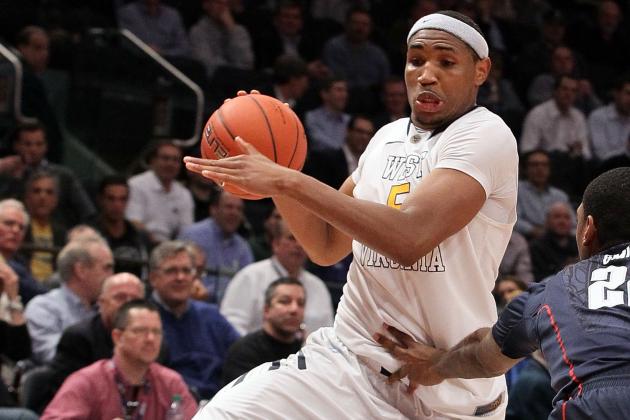 Jim McIsaac/Getty Images
A couple of fingers on the stomach won't stop West Virginia's Kevin Jones. The senior forward is averaging 20 points and 11 rebounds per game.
WEST VIRGINIA
Last year the Big East Conference received a record 11 bids, but managed to get only two teams to the Sweet Sixteen. This year the conference got nine, with the Mountaineers getting the eighth and next-to-last one.
But don't be surprised if you still see the 'Eers playing in the second week.
West Virginia only managed a 9-9 record within a conference that's used to muscling up against Bob Huggins-style teams, but that type of basketball can create headaches for teams not accustomed to dealing with it.
Kevin Jones and Deniz Kilicli are a match-up nightmare for teams without a strong frontcourt.
A potential second-round pairing with Ohio State would probably best be played inside the original cage that surrounded the basketball court.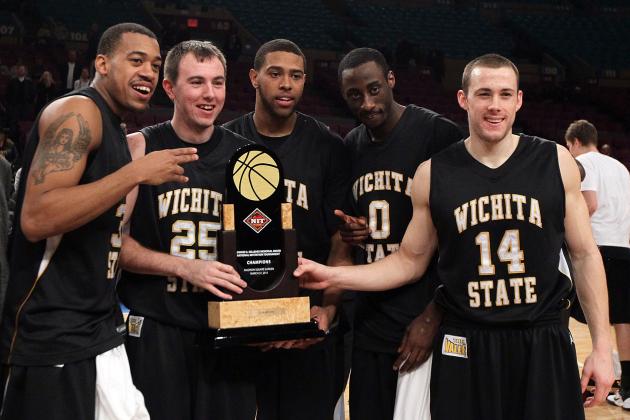 Jim McIsaac/Getty Images
Last year the Shockers held the NIT Championship trophy. This year their sights are set higher.
WICHITA STATE
The Shockers are a veteran squad with outstanding senior guards and good size inside.
They rank in the Top 50 in all the offensive categories.
After having rolled through the Missouri Valley Conference with a 16-and-2 record, they, like many of the regular season conference champions, appeared to be less than motivated in their conference tournament.
That may prove costly for them as they slipped to the five line and would have to face top seed, Kentucky, in the round of 16.
But Wichita has great size in their frontcourt, led by their seven-foot center, Garrett Stutz, who leads the team in scoring and rebounding.
This is a dangerous team.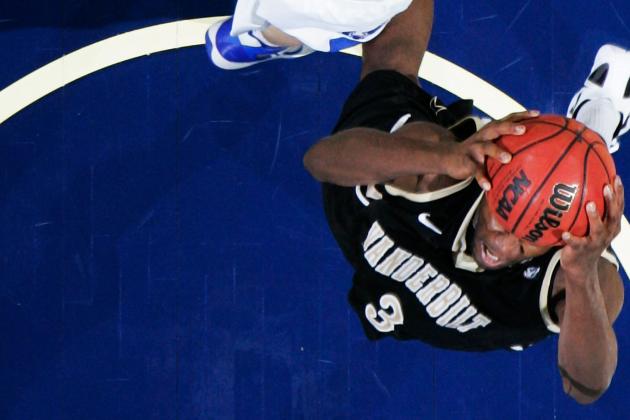 Chris Graythen/Getty Images
Vandy's Lance Goulbourne prepares to slam it home during the Commodores' upset of Kentucky in the SEC championship game.
VANDERBILT
The Commodores just knocked off the NCAA tournament No.1 seed in the SEC tournament championship. So how, you ask, can they be "underrated?"
Well, they received a No. 5 seed themselves, so by our original definition of "underrated," they qualify.
Vandy is hard to defend because their leading scorers, John Jenkins and Jeffery Taylor, have unlimited range and both convert threes at over a 43 percent clip.
Those two are responsible for just under half of the Commodores' points.
It creates a double-edged sword for Vanderbilt. On good nights they can beat anyone. But, if the threes aren't dropping, the next stop might be home to Nashville.
For your printable bracket for the 2012 NCAA tournament, click here.