WWE's 10 Most Overrated & Overpushed Superstars & Divas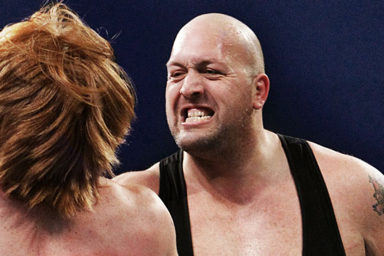 Photo courtesy of WWE.com
Every WWE superstar is talented, every WWE superstar serves a purpose and every WWE superstar has put in a ton of hard work to get where they are today.
But sometimes, a superstar (or Diva) can get so much praise for what he does in the ring and/or on the mic that the hype surrounding him might outweigh his actual skills. In other words, he becomes overrated.
Or in another common scenario, someone finds themselves being pushed to the moon either too quickly or when there are a number of other more talented wrestlers who sit back and watch. In other words, that wrestler becomes overpushed.
It's the nature of the business, and it will always happen. Here are the WWE's 10 most overrated and overpushed superstars in the WWE.
Begin Slideshow

»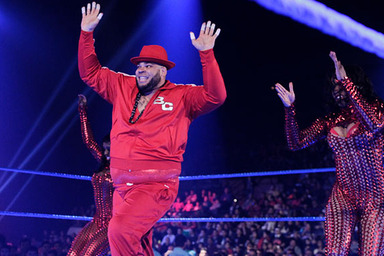 Photo courtesy of WWE.com
While I enjoyed the repackaged version of Brodus Clay, the hype surrounding this guy upon his TV return was absolutely ridiculous.
His "Funkasaurus" gimmick was pretty funny in a "What the hell did I just watch?" sort of way, but he was certainly no Santino Marella, he had a character that would probably never make it to the main level and he had squash matches that couldn't really give us a good grasp on his in-ring skills.
Though a lot of wrestling fans seemed to use Clay's time on NXT to predict that he'd be the WWE's next great big man, he was labeled as such before he had accomplished much on the main roster.
I'm not saying Clay can't or won't become an above average comedy character or even heel monster down the road. In fact, I think that could indeed happen.
But Clay is a perfect example of someone having such huge expectations that it's almost inevitable that whatever he does will be considered a major disappointment, and now, the guy isn't even on TV.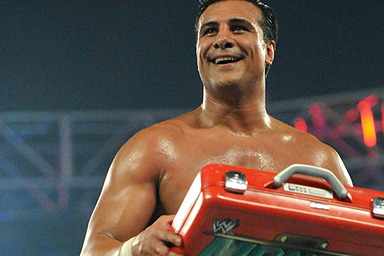 Photo courtesy of WWE.com
Alberto Del Rio is one of the best all-around performers in the WWE, but much like Sheamus in 2009, his rise to the top of the WWE just went too fast.
Before fans could even form a real opinion on Del Rio, he won the 2011 Royal Rumble match and headed to WrestleMania 27 for a World Heavyweight Championship bout against Edge. When that didn't work out, Del Rio moved to Raw, won that brand's Money in the Bank match and then went on to win two WWE Championships in 2011.
ADR would also stay in the WWE title scene from his cash-in at SummerSlam in August until WWE TLC in December, and all that happened within a year of his debut.
Can we say overpushed?
While ADR proved to be reliable in the ring and solid on the mic (at times), he has spent his entire career at or near the top of the WWE, and the only reason he's not still around it is because he got injured.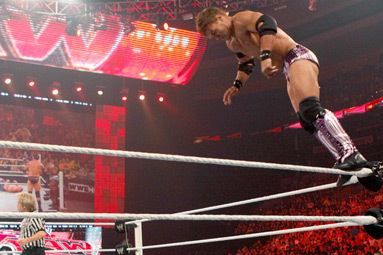 Photo courtesy of WWE.com
Although Justin Gabriel can be exciting to watch and is probably better than his spot on Superstars indicates, there's simply nothing all that great about the guy.
He's got a cool nickname ("The Capetown Werewolf"), sure. But he's too big to be a Cruiserweight, too small to be a big guy and, other than his haircut, doesn't have a look that stands out all that much.
While I like watching Gabriel wrestle because he's very athletic, he's been heralded as some great high-flyer, along with the likes of someone like Rey Mysterio. News flash: Gabriel's aerial attack lives and dies by the 450 splash.
Is it a beautiful move? Of course. But I think we need to see Gabriel in some more high-profile matches and actual feuds before we give him so much credit.
He can definitely become a major player in the mid-card scene in time. He's just not there yet.
Photo courtesy of WWE.com
David Otunga is a great TV character. As the legal counsel to John Laurinaitis and resident brown-noser, he just works.
But there's a major difference between pushing Otunga as a character and pushing him as a wrestler, and the creative team can't seem to separate the two. While I'm fine with him always hanging around with Laurinaitis or even cutting promos, that's where Otunga's push needs to stop until he drastically improves in the ring.
I'll give Otunga credit for getting better wrestling-wise over the last several months, but I don't know anyone who wants to see him squashing Ezekiel Jackson on Monday Night Raw.
There are far better ways to use Otunga (like in the suit and bow tie role he's currently in) than to try to push him as a wrestler when his in-ring work is sloppy and his matches are full of botches galore. I get that this is playing into the Team Laurinaitis vs. Team Long feud, but Otunga's push shouldn't come at the expense of precious TV time.
I said it once, and I'll say it again: Push him as a character, not a wrestler.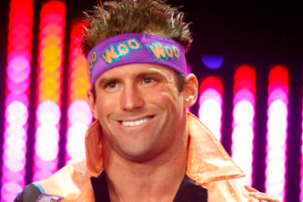 Photo courtesy of WWE.com
Uh oh. I know I'm about to get a ton of hate for this one, but hear me out.
While I'm actually a big fan of Zack Ryder and at only 26 years old, think he has an incredibly bright future in the WWE, the success of his YouTube show has clouded our judgment and caused us to lay unwarranted praise on this guy.
Why is it unwarranted? Because despite how over Ryder's gotten, there's nothing all that fantastic about him.
Besides his match back on ECW with Christian, you'd be hard-pressed to find a singles bout involving Ryder that really sticks out as a high-quality match. Even if it is due to lack of opportunity, it's difficult to call Ryder great when his resume of matches doesn't support that.
Also, I wouldn't say that Ryder is a particularly great actor or promo guy, either. While he's certainly not bad, he's got a long way to go before he can consider himself to be among the elite mic workers in the WWE.
Although Ryder's likely going to be a big-time player in the WWE for the foreseeable future, it's just too early in his career to give him some of the labels he's already gotten.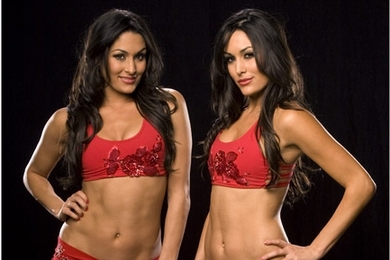 Photo courtesy of WWE.com
The Bella Twins aren't getting Divas title shots or 10 minutes of TV time, but they aren't exactly going away, either.
Last December, the Wrestling Observer Newsletter reported that Vince McMahon wanted to make the Bellas "a priority" because of their value as twins, but judging by the last year-plus, I'd say that the WWE has already been doing that...for some reason.
Aside from their obvious hotness, I just don't see "it" from the Brie and Nikki Bella.
Their in-ring work can best be described as sloppy (and that's being extremely polite), and their acting is arguably the worst in the WWE. Every time they appear in a backstage segment or skit, I feel like I'm watching some really bad high school play.
The Bella Twins can stick around all they want on WWE.com or shows like Superstars that don't air on TV here, but I don't need them taking up precious TV time by setting acting back 35 years.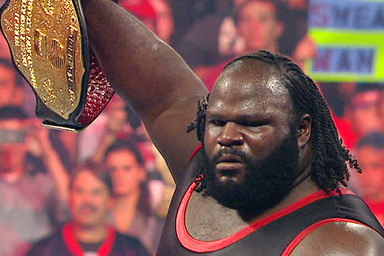 Photo courtesy of WWE.com
Mark Henry had the best year of his career in 2011, and he began being labeled by many as "the top heel in the WWE."
I honestly don't get why, though.
Although Henry was better last year than he's probably ever been, there was nothing about him that was all that extraordinary. He didn't suddenly become some great mic worker, his gimmick as an unstoppable monster heel was something we've seen thousands of times before, and just about every World Heavyweight Championship match he participated in was below average to bad.
Henry's series of title matches with The Big Show was excruciating to watch, and the only title bouts he participated in that were even halfway decent were his Hell in a Cell match with Randy Orton and his Steel Cage match with Daniel Bryan, arguably the two best mic workers on Smackdown.
Mark Henry was still Mark Henry at his core, and a "Hall of Pain" gimmick (that reportedly was Brodus Clay's idea) doesn't change that.
Photo courtesy of WWE.com
Whether it's due to injuries, a lack of faith in up-and-coming stars or whatever other reason, The Big Show has dominated Smackdown for the last six-plus months.
After returning from a storyline injury, Big Show was immediately placed into contention for the World Heavyweight Championship and has been involved in every PPV match for that title since then (five in total). This wouldn't be that bad if it was 2002, but it's 2012.
While Big Show is one of the greatest and most successful big men ever, he's hogged the holy hell out of the main event spotlight since October, often burying young talent along the way. If you want an example of what I'm talking about, just go back and watch the Royal Rumble match.
In a span of less than 30 seconds, Big Show eliminated The Miz, Jack Swagger, Cody Rhodes and Dolph Ziggler from the match. Absolutely ridiculous! That's four young, future stars who were eliminated by a guy who probably only has a few years left in pro wrestling.
I'm fine with Show being slid into a reasonably high-profile role, but he shouldn't be at the top of the Smackdown for half of a year or destroy guys who should be getting massive pushes.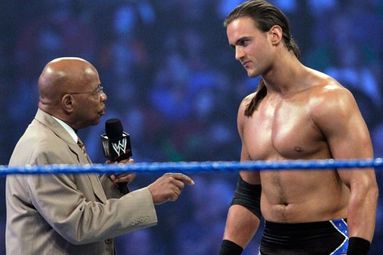 Photo courtesy of WWE.com
If you've read anything I've written about Drew McIntyre, you know that I think he has all the ingredients to become a major star in the WWE.
But that's all he has: Ingredients. He's got the ingredients, and he's got the recipe, but he just hasn't put them all together and made his meal yet.
Yet, that hasn't prevented many of us (including me) from labeling the guy formerly known as "The Chosen One" as someone who's going to be a huge star in the WWE in the immediate future. Although McIntyre has shown some serious flashes of potential (like his feud with John Morrison when he was holding the Intercontinental Championship), that's all he's done, really.
McIntyre's career is one that has been marked by an up-and-down roller coaster ride that's been filled with major pushes, major collapses and major backstage heat. But that's about it.
Until McIntyre rises from the ashes and makes a name for himself on WWE TV, he's never going to be more than someone who had/has a ton of potential, but failed to make it to the top of the WWE like he could have.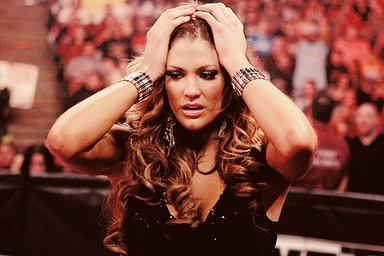 Photo courtesy of WWE.com
The WWE needed to give a Diva a major push, but this isn't exactly what I had in mind.
While Eve Torres has taken her hotness to unparalleled heights (hello, skank juice!) since turning heel, she's also proved during that time that she has no business getting the push that's come along with it. And the reasoning for that is simple: She is a horrible actor.
Not even like "Oh, she can't really act." More like "Holy crap, this is the worst thing I've ever seen."
Eve's promos are borderline dreadful, her facial expressions don't match up with the emotions she's trying to convey, and when she's attempting to cry, she just looks like she ate too much cheese and is feeling the effects of constipation.
I'm all for the WWE highlighting the Divas, but Eve's gotten a ton of TV time over the last few months, with the only payoff being that she's been a little meaner and dressed a little sluttier.
I still love ya, Eve. But ya gotta go.
Drake Oz is a WWE Featured Columnist for Bleacher Report. You can follow him on Twitter and ask him any wrestling-related questions on Formspring.