Jared Hamman: The Tim Tebow of MMA
March 11, 2012

When we think of Christianity in the world of sports, one name comes to mind.
Tim Tebow.
However, with mixed martial arts on a rapid upswing, you're about to become familiar with yet another devoted man of faith.
Jared Hamman.
"I was raised in the Christian background my entire life," Hamman told Bleacher Report. "But, I never really had a faith of my own or the right lifestyle."
"My mom raised my brother and I and would religiously wake us up every Sunday morning and take us to church. My grandma was a believer as well and would encourage my brother and I," said Hamman. "But, I was going through the motions and was content with how my life was going."
Hamman would grow up in a private school, where he later found himself on the outside looking in, as he was expelled and forced out of school.
At the time, Hamman was still being raised by his single mother, as his father wasn't present in his life.
"I got expelled from school and really didn't know what was next. My dad wasn't around, but I was blessed by having so many guys step into my life and take his place. I'm a product of those who stepped into my life," said Hamman. "Those guys impacted my life in ways that I can't even explain."
After his forced departure, Hamman found himself facing yet another difficult time in his life, as his reputation was now damaged.
"I was now a senior in high school and I was dating a freshman. It was an odd situation. She came from a Christian family and her dad wasn't about us dating at all. Her dad pulled me into the garage and began questioning me," said Hamman. "He literally sat me down for two hours."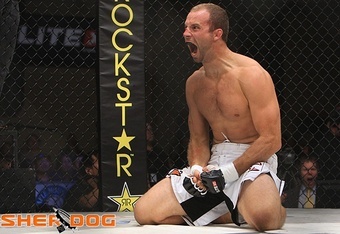 "He heard stuff about me getting expelled and was really looking out for his daughter's best interest. I'll never forget that, and I respected that a lot. He told me his background and testimony. I found out that his background was similar to mine and that he now had such a great family, and it seemed like he had everything together," said Hamman.
Hamman began to see God's hand at work, as he knew the right path in which he was to travel.
However, it took yet another life lesson for Hamman to completely surrender his life to the Christian faith.
"I'll never forget the day that a buddy of mine that I graduated with died in a car accident. I had just seen him, and the next day, he was gone," said Hamman. You're never guaranteed your next breath."
"That could have been me. God totally used that to open my eyes. You hear stuff your whole life about Christianity, and all of a sudden, you can be gone like that. God really humbled me and drew me to Him," said Hamman.
As Hamman continues down the path less traveled, he's well aware of the trials and persecutions that await him.
Hamman isn't the slightest bit surprised by this, as he's seen it done time and time again in today's day-and-age.
"Things are going to get worse and worse. I kind of expect it now. People want to rag on guys like Tebow because he's such a great example. They want him to fail so they don't feel so bad about themselves. He's such a good guy, so if he fails, people find self-satisfaction."
"The Bible says the dark can't see the light. It fulfills scripture actually. I kind of expect trails and know that we're going to be persecuted. Jesus tells us it's not going to be easy. I heard once that Christianity is like being on a train. Everyone in the world is on that train and it's heading for the same destination," said Hamman. "Our lives are going to come to an end eventually; it's going to happen."
Hamman concluded by stating,
"We're living in a world that desperately needs Jesus."
For additional information, follow Garrett Derr on Twitter.