NFL Free Agents 2012: Power Ranking Franchise-Changing Impact Players
March 11, 2012

Andy Lyons/Getty Images
The NFL free-agency period begins on March 13, when teams can begin making offers to available players. There is sure to be some significant movement once the market opens up.
Former Indianapolis Colts quarterback Peyton Manning is without a doubt the biggest name out there as we approach the signing period.
Manning has visited with the Broncos already and is in Arizona meeting with the Cardinals this weekend, according to ESPN.com. He is expected to meet with a few other eager franchises that are hoping to land an impact player under center before he makes a decision. 
So which free agents are the top franchise-changing impact players available this March? Here's a look at the top five.
No. 5. Carlos Rogers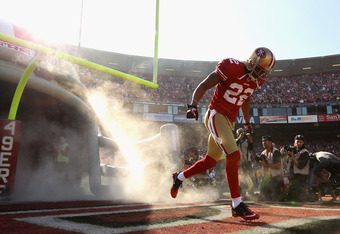 Ezra Shaw/Getty Images
Carlos Rogers is only 30 years old and coming off likely his best season as a pro, in which he helped lead the Niners to the NFC Championship Game behind six interceptions in 2011. Rogers played in all 16 regular-season games for just the third time in his career, which bodes well for his offers this March.
No. 4. Peyton Hillis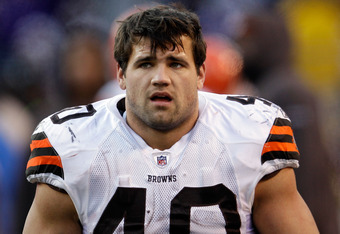 Rob Carr/Getty Images
The Browns back's production fell off tremendously in 2011 compared to his breakout season in 2010. Hillis averaged a dismal 3.6 yards per carry last season in Cleveland, but remains one of the top free-agent options and certainly the best running back on the market.
No. 3. Mario Williams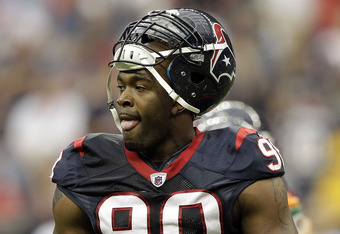 Bob Levey/Getty Images
The former No. 1 overall pick has dealt with injuries as of late, but he is still capable of altering a defense for the better. When at his best, Williams is blasting through offensive linemen and terrorizing quarterbacks. He has 53 sacks and 11 forced fumbles in six seasons with the Texans.
No. 2. Vincent Jackson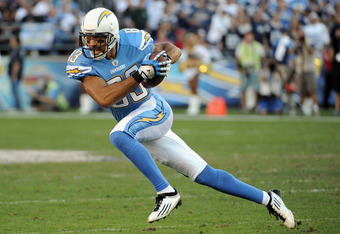 Harry How/Getty Images
At 6'5", 230 pounds, San Diego's Vincent Jackson creates matchup nightmares for any NFL secondary—expect teams in need of a deep threat to notice. Jackson went over 1,000 yards receiving for the third time in four seasons in 2011, averaging more than 18 yards per catch for the first time since 2008.
No. 1. Peyton Manning
Andy Lyons/Getty Images
No player available in free agency this March can bring to a team what No. 18 can. Manning played 13 full seasons with the Colts at an incredibly high level before being released this past week. He has nearly 400 regular-season touchdowns and 55,000 passing yards to his name.
His landing spot is far from clear at the moment, but whichever franchise settles down with Manning this offseason will be changed for the better in 2012, that's for sure.