Baltimore Orioles Spring Training: Highs and Lows from the First Week of Action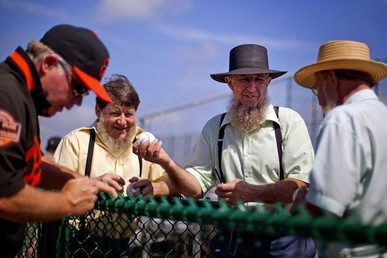 via thedailyrival.com
Spring training is in full effect and the Baltimore Orioles are back in Sarasota getting ready for the start to the 2012 season. Things are different this time around, with lots of new faces on the team, coaching staff and even the front office. These are not the same Orioles as last year.
This could be the year that the Orioles surprise some people. I'm not saying that they'll win the division. They won't even win one of the two wild cards. All I'm saying is that the team could realistically win 81 games this year. I'd file that prediction as bold, but I dare to dream.
With six games already in the books, here is a look at some of the highs and lows from the Orioles so far.
Begin Slideshow

»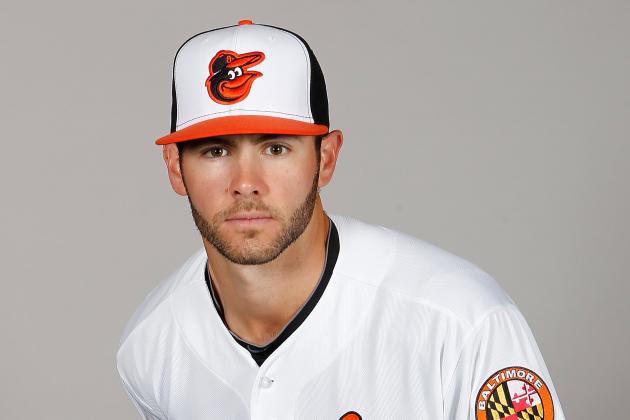 J. Meric/Getty Images

Jake Arrieta's season was cut short in 2011 due to a bone spur in his elbow that had to be surgically removed. It has only been seven months since the surgery, but Arrieta is back and his first spring start should excite Oriole fans.
The Orioles are looking for an ace after trading Jeremy Guthrie to the Colorado Rockies and Arrieta stepped up to the plate against the Tampa Bay Rays, allowing just a walk in two scoreless innings. His fastball was apparently reaching 97 mph, which could mean big things.
Arrieta was expected to be a big part of the Orioles' future a couple years ago, but his struggles at the major league level have hurt his reputation. With his arm healthy and his fastball explosive again, Arrieta may be poised for a breakout year.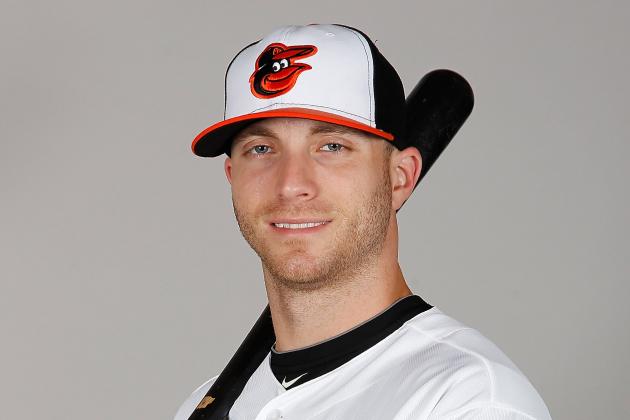 J. Meric/Getty Images

Speaking of potential breakout players, Nolan Reimold experienced yet another setback when Alex Cobb nailed him in the face with a fastball. Reimold managed to escape without any facial breaks or concussive symptoms, but he'll be out until at least Tuesday.
Things had been going pretty well for Reimold before the injury. Buck Showalter was testing Reimold in the leadoff spot to see if he could take over the duties in case Brian Roberts isn't ready for Opening Day. Reimold is also in a position battle for left field, although he is the clear favorite.
Hopefully, Reimold will bounce back after seeing the dentist. This shouldn't keep him off the Opening Day roster.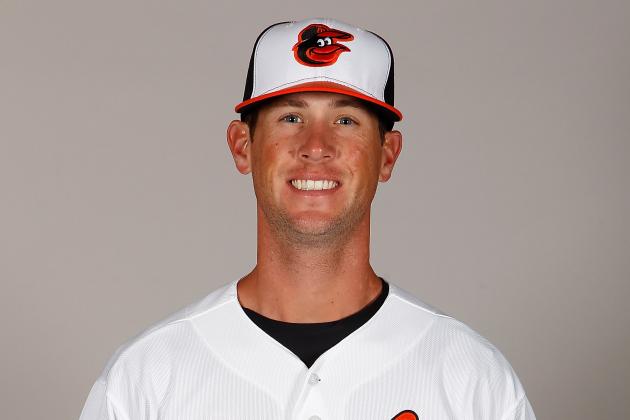 J. Meric/Getty Images

Matusz's 2011 season was so bad it set records, and his first start of the spring wasn't much better (I'll get back to that later). The one plus was that Matusz's fastball showed signs of life, even while being knocked around.
On Friday, Matusz started his second game and was a lot better. Against a Phillies lineup that featured Jimmy Rollins, Shane Victorino, Placido Polanco, Hunter Pence and former Oriole Ty Wigginton, Matusz was dominant, shutting them out for four innings while striking out four in the process.
The best news was that the fastball velocity seems to have returned, as scouts had him anywhere from 90-94 mph. Whatever the speed, the best news is that the explosiveness is back, which could signal a return to his late 2010 form, in which he had a 2.18 ERA over his last 11 starts.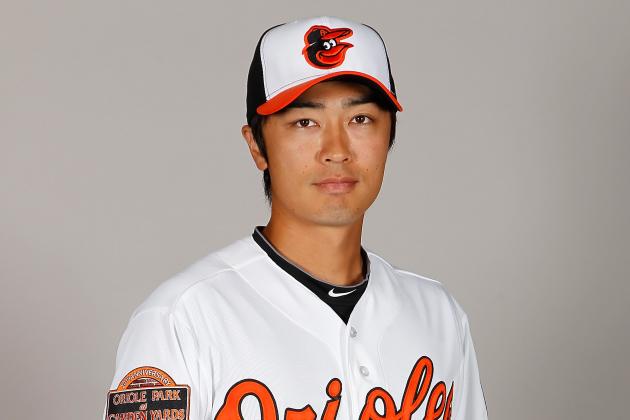 J. Meric/Getty Images

It's a good thing the Orioles have so many starters at camp because the injury bug has hit the pitching staff hard. Tommy Hunter (back), Zach Britton (shoulder) and Tsuyoshi Wada (elbow) missed the week with injuries, although they are all scheduled to pitch soon, with Hunter and Britton both expected to pitch against the Boston Red Sox today.
The bullpen has also been hit hard as Jason Berken (hamstring), Jim Johnson (back), Willie Eyre (groin) and Matt Lindstrom (back) have been limited. Johnson will also pitch against the Red Sox today.
The slightly good news is that Brian Roberts isn't experiencing setbacks; however, the team is taking it slow with him. Nick Markakis, who had surgery recently on his abdomen, is ahead of schedule and is scheduled to play Wednesday.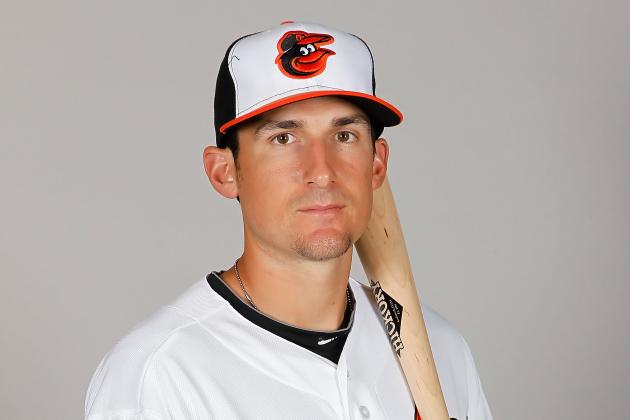 J. Meric/Getty Images

It was insulting to see that Ryan Flaherty jumped to sixth on the Orioles' top prospects list after the O's selected him in the Rule 5 draft, but it just goes to show how empty the farm is.
At this point, the Orioles need to keep Flaherty, which will be very difficult because he must stick with the team for the entire season. The Chicago Cubs will without a doubt take him back if the Orioles don't keep him.
The good news is that Flaherty has been pretty solid as a utility infielder so far this spring. Flaherty has four hits in 15 at bats so far and has played pretty well at short. Buck Showalter seems to want to keep him around and he has done a good job of outplaying Steve Tolleson and Matt Antonelli thus far.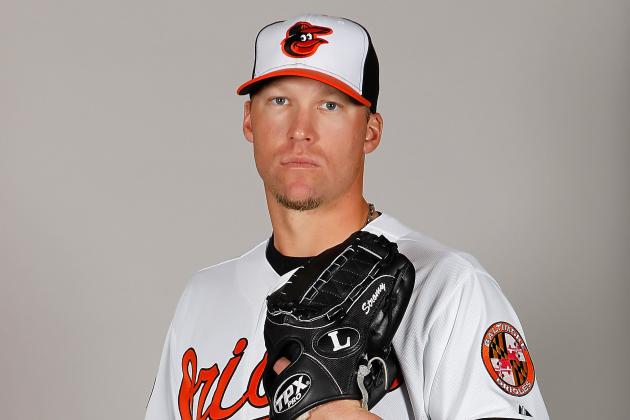 J. Meric/Getty Images

The Orioles are 4-2 so far this spring, which is great, but their huge loss against the Pittsburgh Pirates was concerning. It didn't help that it was also the first game that MASN broadcast.
To say the game was a blowout is an understatement. Brian Matusz, Kevin Gregg, Matt Lindstrom and Darren O'Day combined to pitch five innings, allowing 10 runs (seven earned) in the process. For a team that needs the pitching to be strong, this is a bad sign.
These four pitchers also need to do well this year; Matusz and Gregg have to bounce back and prove themselves and Lindstrom and O'Day have to make a good impression on their new team.
This game seems to be an anomaly because all four pitchers threw scoreless innings in their next outings, so we can just hope for the best in the future.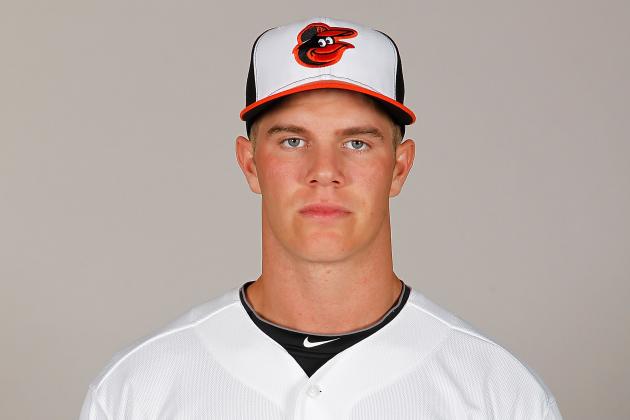 J. Meric/Getty Images

The Orioles took a big risk signing Dylan Bundy to a major league deal straight out of high school, but he has quickly shown the team that he is the real deal and will be a part of this team in the near future.
At just 19 years old, Bundy is not ready for the show, but that didn't stop him from striking out Adam Jones and Mark Reynolds in his first "game" this spring. In his first official appearance, Bundy allowed just a walk in a scoreless frame. Impressively enough, he retired the two best hitters on the Red Sox, Jacoby Ellsbury and Adrian Gonzalez. Not bad for his first time out.
Bundy will begin the year in either Delmarva or Frederick, but don't be surprised if he moves quickly through the minors. I wouldn't expect him to reach the majors at all in 2012, but 2013 is getting more realistic each time he takes the mound.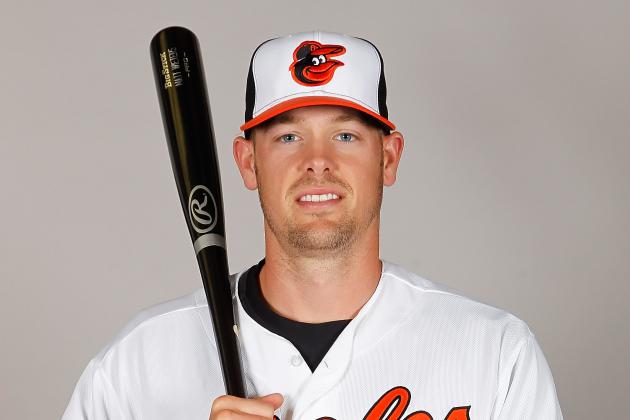 J. Meric/Getty Images

This isn't really fair to say because the sample size is low, but Matt Wieters was the worst hitter on the team for the first week of games. In his 10 at bats, Wieters managed one single.
The fact that Wieters has just one hit is not a cause for concern because it is still early, but it would have been nice to see a little more from him. I don't think anyone is, or should be, worried. This is par for the course in spring training or even the regular season. Let's get back to the positives.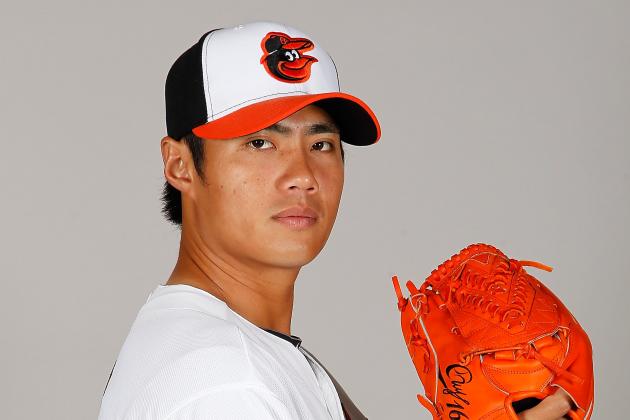 J. Meric/Getty Images

Chen has high expectations after coming over from Japan, and rightfully so. He received one of the largest free agent contracts in the division this winter (look it up) and is expected to be a big part of the Orioles' revamped rotation in 2012.
In his first official spring start, Chen pitched two shutout innings, allowing just one hit. The hit was a leadoff single in the second inning; however, Chen countered with three straight strikeouts to finish his line.
As advertised, Chen was praised for his command, which could be a huge asset in Baltimore this year. We'll have to see if he can keep up the good work.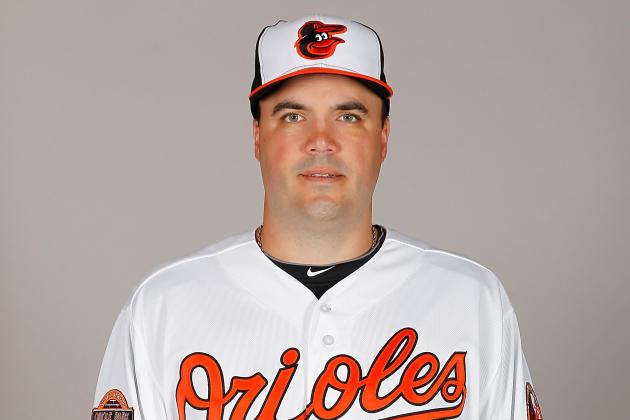 J. Meric/Getty Images

One small, final positive has been the play of Nick Johnson. After years of unfortunate injuries, the on-base machine is hoping to fight for the first base job with the Orioles and he has been solid so far.
Johnson's career .401 OBP would be a huge asset for the Orioles, and he seems to have maintained his plate discipline. In four spring games, Johnson has already walked four times, giving him a .462 OBP, despite just a .222 average. Once again, the sample size is small, but this is what Johnson needs to do to make the team.
On a funny note, Jayson Stark passed along a quote from one of the Phillies on Saturday, saying, "Is that Nick Johnson? I didn't know he was still playing."