The 10 Best Free-Agent Signings in Green Bay History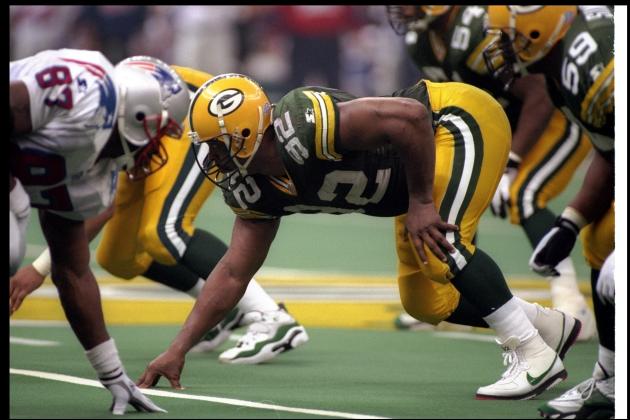 Rick Stewart/Getty Images

When one looks at free agency in the NFL, there's a LOT to look at historically.
Before the NFL draft was implemented in 1936, all players in the NFL were basically signed as free agents. Some were rookie free agents, and some were veteran free agents.
If one looks at the Green Bay Packers from that era, one can see a number of players from both genres. Curly Lambeau signed veteran free agents like C Jug Earp, E Lavvie Dilweg, T Cal Hubbard, B Johnny (Blood) McNally and G Mike Michalske. Hubbard, McNally and Michalske all later went into the Pro Football Hall of Fame.
Lambeau also signed rookie free agents before 1936. This list included T Cub Buck, B Verne Lewellen, QB Arnie Herber, B Clark Hinkle, B Buckets Goldenberg and E Don Hutson. Herber, Hinkle and Hutson also were inducted into the Pro Football Hall of Fame.
Once the draft started, you could still sign a free agent, but this was done via three ways. You could still sign a rookie free agent. You could also sign a player who was released by another team. Or, you could sign a player who played out his option (or played until the end of his contract with a team).
That is what TE Ron Kramer and FB Jim Taylor did. Both played out their contract in Green Bay and then signed with the Detroit Lions and the New Orleans Saints respectively. In both cases, the Packers received first-round draft picks as compensation for the players leaving.
Up until 1989, these were the only means a player could sign with a new team. But in 1989, the NFL had a limited free agency called Plan B free agency. Plan B allowed all NFL teams to preserve limited rights of no more than 37 players on each roster.
Plan B allowed teams to match an offer for a player, if a player was deemed a Plan B free agent. The players that were unprotected were free to sign another team. However in 1992, a jury found that Plan B free agency violated antitrust laws, and that form of free agency was abolished.
Unrestricted free agency, or the form of free agency that is currently in place in the NFL, came into being in 1993. DE Reggie White was the poster child of that first unrestricted free-agent class. More on him later.
Regarding the 10 best free-agent signings in the history of the Packers, I'm going to go back to 1958 (the year before Vince Lombardi arrived in Green Bay and the year after Lambeau Field was built) as far as putting together this list.
This list will include players who were unrestricted free agents, "street" free agents or players who were released by their previous team and also rookie free agents. All but two of my top-10 players played on at least one championship team in Green Bay.
It's no wonder who I have heading the top 10.
Begin Slideshow

»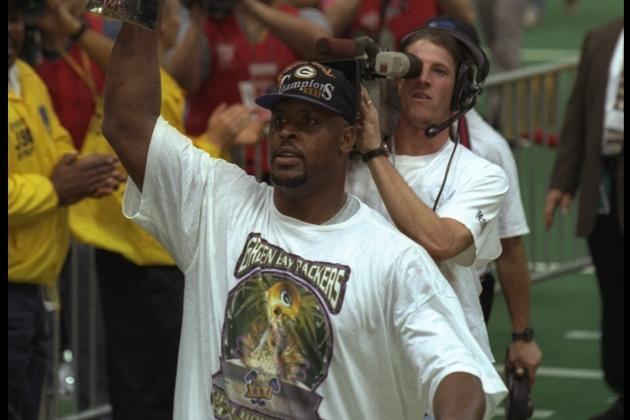 Brian Bahr/Getty Images

Reggie White signed with the Packers in 1993 as a unrestricted free agent after leaving the Philadelphia Eagles, where White played from 1985-1992.
Reggie was not only perhaps the best ever to play his position, but he also transformed the Packers into a complete team that would win the Super Bowl. With Brett Favre on offense and White on defense, the Packers were a scary bunch to play.
White also helped dispel the myth that Green Bay was not an attractive place for free agents, especially African-American players. The free-agent floodgates opened in Green Bay after the arrival of Reggie.
White only played in Green Bay six seasons, but they were memorable ones. White was named All-Pro every season he played in Green Bay and named to the Pro Bowl squad every season as well. White was also named the NFL's Defensive Player of the Year in 1998.
White had three sacks in the Green Bay win over New England in Super Bowl XXXI, still a Super Bowl record. White had 68.5 sacks as a Packer—second most in team history. White is in both the Packers Hall of Fame and the Pro Football Hall of Fame. White also had his jersey number (No. 92) retired as a Packer.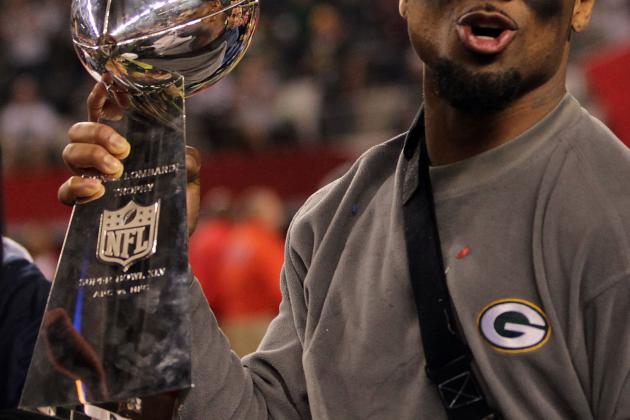 Doug Pensinger/Getty Images

Charles Woodson signed with the Packers as a free agent in 2006, after playing with the Oakland Raiders from 1998-2005.
Ted Thompson does not play the free-agency game very often but hit hit gold with Woodson.
Since his arrival in Green Bay in 2006, Woodson has 37 interceptions, nine of which were returned for TDs. Woodson has averaged almost 85 tackles per season. He has 10 sacks and 14 forced fumbles—one of which he recovered and returned for a TD.
Woodson was also the Defensive Player of the Year in the NFL in 2009 for the Packers.
Woodson has been named All-Pro four times as a Packer and has also been selected to four Pro Bowl squads.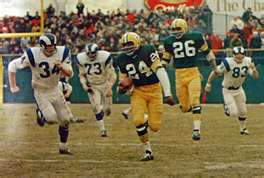 Willie Wood signed with the Packers in 1960 as an undrafted rookie out of USC. Wood played QB for the Trojans.
If there was anybody who Ray Nitschke was afraid of on the Packer defense in the Lombardi era, it was Wood. Nitschke once said that he hating missing a tackle because he knew he was "gonna get a dirty look from Willie. He'll kill you with that look."
Wood was not just a player who would look mean, but also play mean. Willie was named All-Pro nine times and was also named to eight Pro Bowls. Wood had 48 career interceptions as a Packer. Wood was also an accomplished punt returner as he returned the most punts (187) and has the most punt return yardage (1,391) in team history. He returned two punts for TDs.
Wood is also in both the Packers Hall of Fame and the Pro Football Hall of Fame. The hard-hitting safety also played on five NFL championship teams in Green Bay.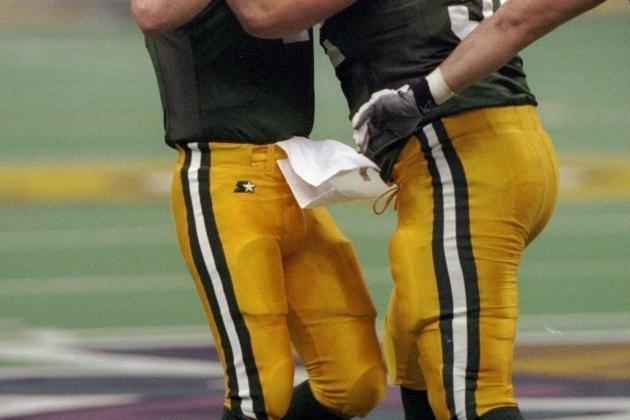 Brian Bahr/Getty Images

Frank Winters signed with the Packers 1992 as a Plan B free agent, coming form the Kansas City Chiefs.
Frankie "Bag of Donuts" was the fiery leader of the Packer offensive line for over a decade (1992-2002).
Winters was Favre's bodyguard on and off the field. No lineman ever played with more grit. Frank played hard until he heard the whistle—and sometimes a bit longer.
Winters was also All-Pro once and was also selected to one Pro Bowl.
Winters was also inducted into the Packers Hall of Fame in 2008.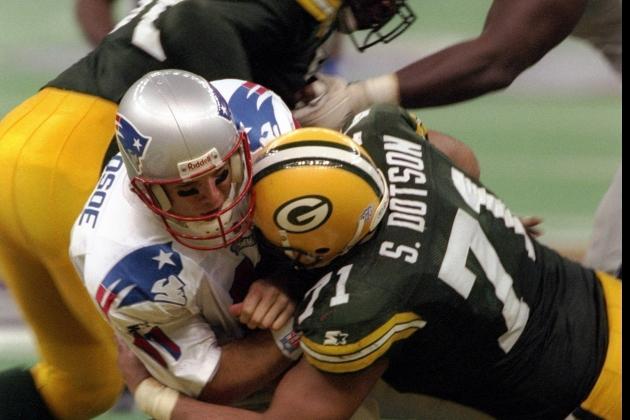 Brian Bahr/Getty Images

Santana Dotson signed with the Packers as a free agent in 1996 after previously playing with the Tampa Bay Bucs from 1992-1995.
Dotson became part of the best defensive line in the NFL in 1996, when he joined Reggie White, Sean Jones and Gilbert Brown to give the Packers their own version of the "fearsome foursome."
Led by the defensive line, the Packers had the No. 1 defense in the NFL in 1996.
Dotson played with the Packers from 1996-2001 and had 26 career sacks.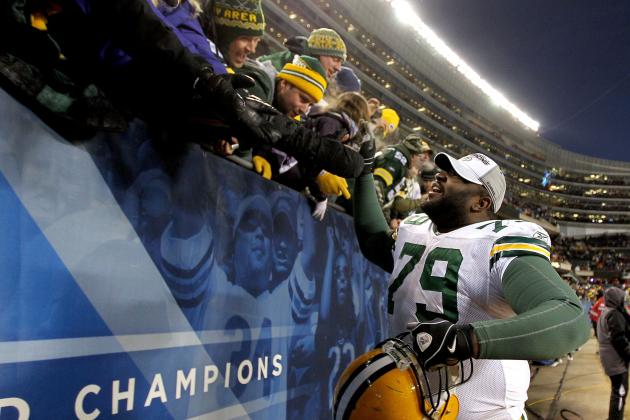 Andy Lyons/Getty Images

Ryan Pickett was part of the 2006 free-agent class that included Charles Woodson. Pickett had previously played with the St. Louis Rams from 2001-2005.
Pickett has been a steady performer for the Packers since joining the squad in Mike McCarthy's inaugural year. Pickett's game is stopping the run, and he has done that duty well for the Packers.
The biggest play of Pickett's career had to occur in Super Bowl XLV. The Packers were leading the Pittsburgh Steelers 21-17 as the fourth quarter was just getting started. However, the Steelers were driving and were in Green Bay territory going for the go-ahead score.
It was then when Pickett, along with help from OLB Clay Matthews, made a huge play. Both Pickett and Matthews simultaneously hit RB Rashard Mendenhall as he was running with the ball and the force of their impact caused a fumble. LB Desmond Bishop of the Packers recovered, and Green Bay went on to score another TD in the ensuing drive.
Bottom line, the Packers held on to win Super Bowl XLV 31-25, and there were many big plays, but none was bigger than the fumble that was caused by Pickett and Matthews.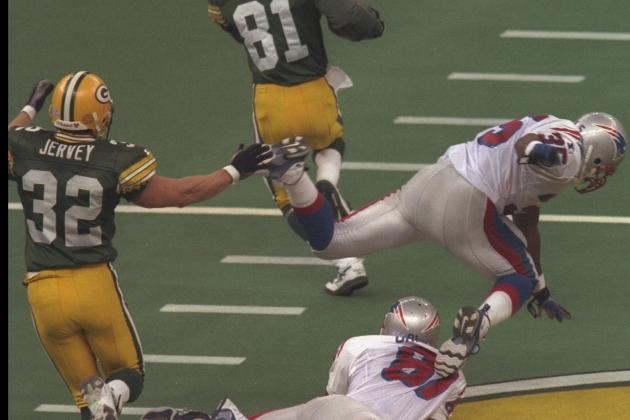 Stephen Dunn/Getty Images

Desmond Howard signed with the Packers as a free agent in 1996, after previously playing for the Washington Redskins and Jacksonville Jaguars. Howard was part of a free-agent signing class in 1996 that also included DT Santana Dotson, WR Don Beebe, LB Ron Cox and later in the 1996 season...WR Andre Rison.
Howard barely made the Green Bay squad in 1996, and it was a punt return for a TD in the preseason vs. the Pittsburgh Steelers that won him a spot on the team.
1996 was a year for the ages for Howard. The former Heisman Trophy Award winner returned 58 punts for a NFL record 875 yards (15.1 yards per return average) and three TDs. Howard also returned 22 kickoffs for an additional 460 yards.
Howard led the way in the playoffs in the first game against the San Francisco 49ers at rainy and muddy Lambeau Field. Howard returned a punt for 71 yards and a TD and almost returned one for another that led to another TD in a 35-14 thrashing of the Niners.
But it was in Super Bowl XXXI where Howard really made his mark.
Howard was almost unstoppable that day in New Orleans vs. the New England Patriots, as he had 244 yards in return yardage, both in punt returns and kickoff returns. Howard had six punt returns for 90 yards (a 15.0 average) and almost broke one for a TD.
In addition, Howard had 154 yards on kickoff returns (a 38.5 average), including the 99-yard TD. The Patriots had 257 total yards in the game, while the Packers had 323. Howard came close to those amounts just by himself.
Howard was named the MVP of Super Bowl XXXI as the Packers beat the Pats 35-21.
Ironically, Howard left the Packers in 1997 as he signed a lucrative free-agent contract with the Oakland Raiders. Howard later returned to the Packers for the 1999 season, but he never again found the magic he created during the 1996 campaign with the Packers—a year in which he was named All-Pro.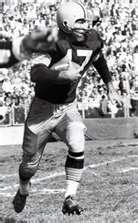 Jesse Whittenton signed with the Packers as a free agent in 1958, after playing the first two years of his career with the Los Angeles Rams.
Whittenton became a starter at CB for the Packers for the next seven years, including both the 1961 and 1962 NFL championship teams.
Whittenton had 20 interceptions in his Green Bay career, including one for a TD.
Jesse was named All-Pro once and was also named to two Pro Bowl squads.
Whittenton was inducted into the Packers Hall of Fame in 1976.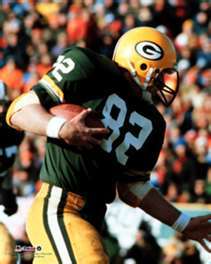 Paul Coffman was signed as a rookie free agent by the Packers in 1978.
Coffman went on to have a stellar career in Green Bay, which lasted until 1985. Paul had 322 receptions for 4,223 yards and 39 TDs.
Coffman was named All-Pro once and was also named to three Pro Bowl squads.
Coffman was inducted into the Packers Hall of Fame in 1994.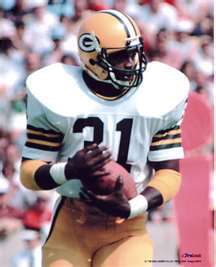 Gerry Ellis was signed as a rookie free agent in 1980 by the Packers.
Ellis had a very nice career with the Pack (1980-1986), and he is still ranked eighth on the team's all-time rushing list.
Ellis had 3,826 yards rushing as a Packer, plus caught 267 passes for an additional 2,514 yards. Ellis had 35 career TDs in Green Bay.
Ellis was inducted into the Packers Hall of Fame in 1994.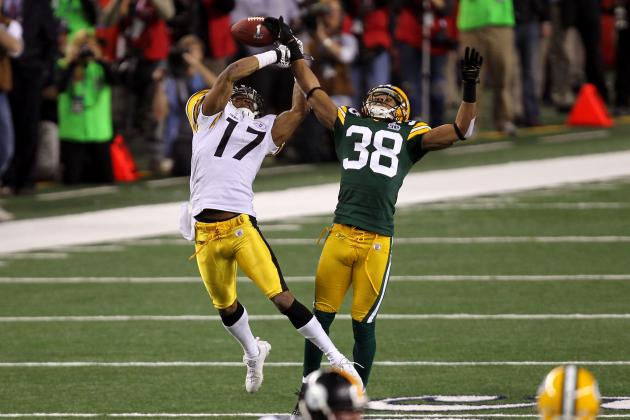 Mike Ehrmann/Getty Images

There are also a number of other players who deserve honorable mention in terms of signing as free agents with the Packers.
This list includes CB Tramon Williams, DL Cullen Jenkins, DE Sean Jones, WR Don Beebe, WR Andre Rison, LB George Koonce, S Mark Murphy, K Jan Stenerud, TE Ed West and FB Chuck Mercein.