Mark Sanchez and 5 Highly-Drafted QBs That Weren't Worth Top-Dollar Contracts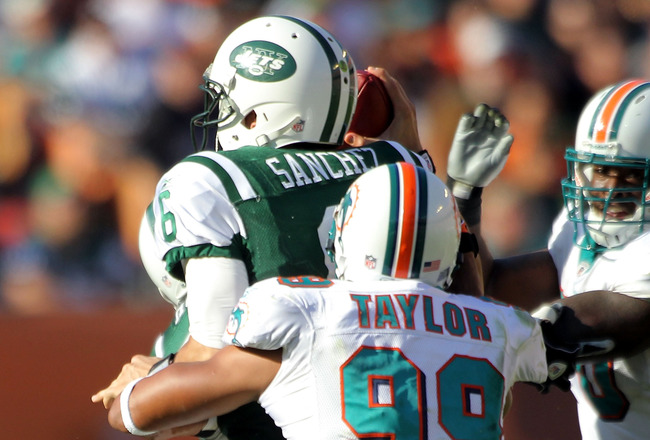 Marc Serota/Getty Images
In the NFL, no team can reach great heights without at least competent play from the quarterback position. If you don't have a "franchise quarterback," you are looking for one; if you have one, you do everything in your power to keep him.
Sometimes, it can be difficult to determine if that special player is on your roster. When teams make this error in judgement, it can set a franchise back several years.
Here are some of the recent contracts given to unworthy quarterbacks.
Mark Sanchez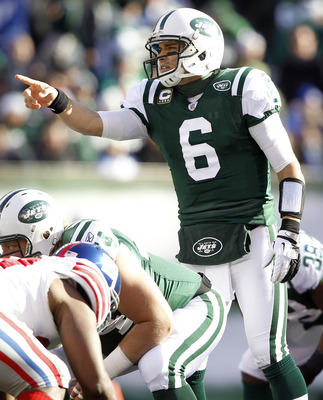 Rich Schultz/Getty Images
Last night, in a pretty stunning move, the Jets gave Sanchez a three-year contract extension, officially knocking them out of the Peyton Manning sweepstakes.
This contract was clearly made out of some emotion. Sanchez was taking a lot of heat for how the 2011 season ended, as he was called "lazy" and ragged on by unnamed sources. Giving Sanchez a boatload of money makes the Jets 100 percent committed to Sanchez long-term.
This certainly sends positive vibes throughout the franchise, but making contracts out of emotion, especially big-money contracts to high-profile quarterbacks, could backfire.
Unless Sanchez makes significant improvement over the next year, this contract could be a devastating blow to a once-rising franchise.
Kevin Kolb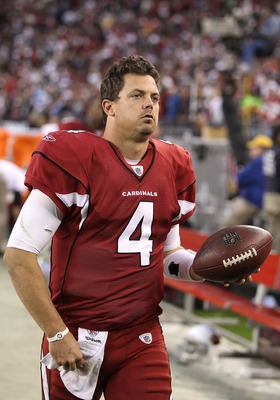 Christian Petersen/Getty Images
After showing flashes of brilliance in a few starts for the Philadelphia Eagles, the former second-round pick was given a massive contract to be the future of the Arizona Cardinals.
As it turns out, Kolb was everything his detractors thought he was: a system quarterback that thrived in Andy Reid's quarterback-friendly system that was loaded with offensive weapons.
The Cardinals actually improved when Kolb went down with an injury that put John Skelton under center.
The Cardinals are too committed to Kolb to give up on him now, but signing him to a 6-year, $65 million deal is probably a decision the Cardinals brass would like a mulligan on.
JaMarcus Russel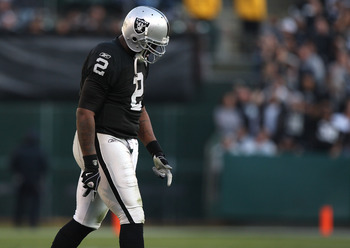 Jed Jacobsohn/Getty Images
Perhaps the most physically-gifted quarterback to come out of the draft wound up being the biggest draft bust of all time.
Russel simply had no interest in doing what it took to be a starting quarterback in the NFL. He could not keep his weight down and never was interested in putting in the extra time to get the job done.
Not only did he cost the Raiders a ton of money with his contract, he also set the Raiders back at least five years with his inability to do anything worthwhile in the NFL.
Vince Young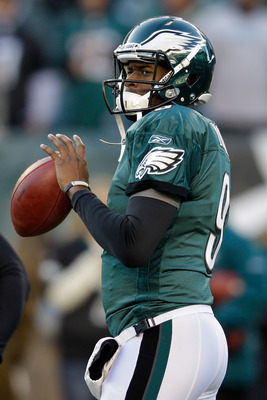 Rob Carr/Getty Images
After starting his career with some promise in Tennessee, Vince Young's career has taken a nosedive ever since he was called out by Jeff Fisher and stormed out of the locker room during the 2010 season.
The former first-round pick now finds himself as a marginal backup for the Eagles. He did manage to beat the Giants in one of his starts, but he showed little promise to ever make it as a legitimate starting quarterback in the NFL.
The Vince Young saga isn't quite over yet, but he has yet to prove his worth relative to his draft status.
Carson Palmer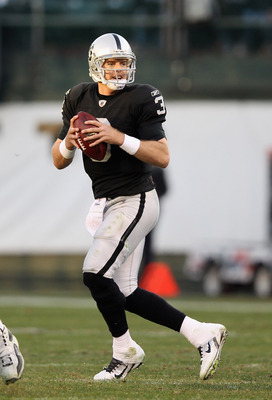 Ezra Shaw/Getty Images
Palmer starter his career in spectacular fashion when he was drafted out of USC in 2003. After signing an extension in 2005, Palmer showed two more productive seasons before missing the majority of the 2008 season due to an injury.
His 2009 and 2010 seasons were complete disasters in terms of his individual performance, and it was widely believed that we had seen the best of Carson Palmer.
Palmer has looked better in his move to the Raiders, but the bottom line is that his production was not worth the big extension he signed back in 2005.
Keep Reading