5 Players Who Should Never Play for Manchester United Again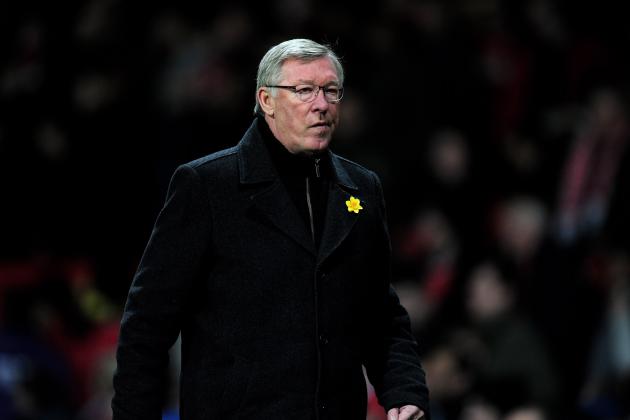 Jamie McDonald/Getty Images

In light of recent results, e.g. being knocked out of the Champions League and being beaten midweek by a spirited Bilbao, Manchester United need to rediscover their cutting edge.
With the current generation of top-class players drawing to the ends of their careers, the Manchester United squad needs to be re-invigorated with some talent.
Now that the likes of Scholes and Giggs are calling time on their illustrious careers, gaps in the Manchester United armour are starting to show, and certain players can no longer depend on the stalwarts to bail them out when times are tough.
Here is a controversial look at five players who need to move on for the benefit of themselves and the team.
Begin Slideshow

»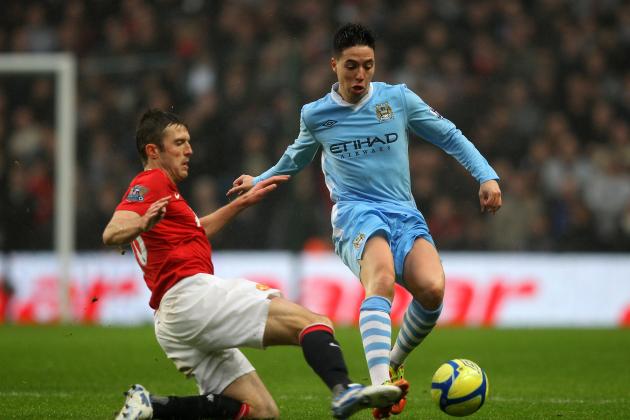 Alex Livesey/Getty Images

For me, Michael Carrick has never lived up to the hype that surrounded him at Tottenham and now Manchester United.
Carrick signed for the Red Devils in 2006 for around £14 million and has gone on to make 168 appearances, scoring 14 goals.
Carrick has never provided that much going forward, nor does he provide adequate cover for the defence as a holding midfielder.
When Owen Hargreaves was fit, he provided a much stronger base, and Paul Scholes puts Carrick's attacking abilities to the sword.
If Manchester United wanted an all-round midfielder, there is the hard-working Darren Fletcher.
Without a youthful Paul Scholes, the Manchester United midfield needs a top-draw midfielder, to the calibre of Wesley Sneijder.
If Manchester United want to return to winning ways, they need to ship Carrick to the mid-table club he belongs at and spend the dollars to attract a world-class midfielder that provides a constant goal and assist threat.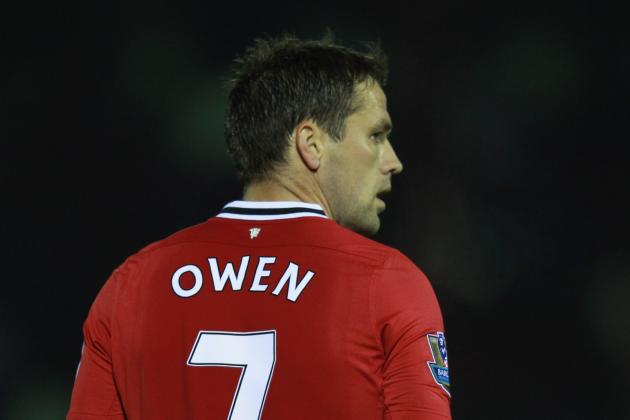 Ian Walton/Getty Images

Many jaws hit the floor when it was announced that the former Newcastle star was to join Manchester United, and those who expected nothing from the veteran front-man were not disappointed.
Owen has scored a paltry five goals in 31 appearances for Manchester United and currently sits behind Rooney, Welbeck, Berbatov and Hernandez in the strikers' pecking order.
At 32 years of age and with injuries having blighted at least the past six years of his career, there really is a big question over the future of Michael Owen.
Whether he retires and goes into coaching or does a Robbie Fowler and moves to a smaller league to share the benefit of his vast experience is entirely up to him.
One thing is certain, though; Michael Owen no longer provides the goal-threat that justifies him being at a club like Manchester United.
Sir Alex Ferguson is better off moving Owen on and using smaller matches like cup ties to assess the potential coming through the famous United academy.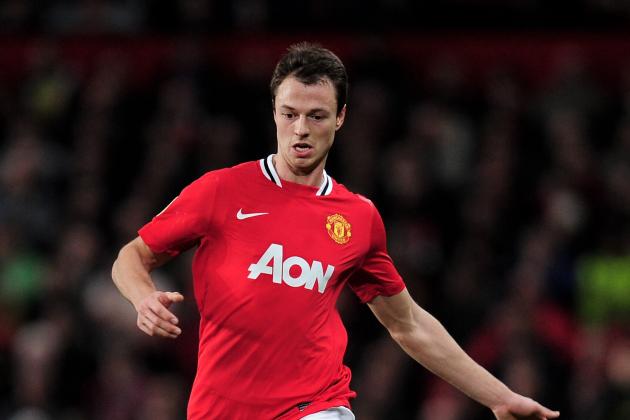 Jamie McDonald/Getty Images

Northern Ireland defender Jonny Evans is another who has never truly lived up to the hype around him, and at 24 years of age can no longer use the "yet to show potential" tag.
With the Manchester United defence in a period of transition, Evans has had more than his fair chance to show his worth, a chance that he simply has not taken.
Like Carrick, Evans has often fallen back on the solidarity of his partners; notably Nemanja Vidic, however when asked to stand alone, Evans has consistently let down.
One need only look at his performance and subsequent own-goal against Chelsea in the recent 3-3 draw to appreciate how incapable Evans is against top-class attacks.
Overall, Jonny Evans is a quality player; however, he needs to be playing alongside a more senior figure to fully be considered a safe defender.
This kind of player is simply not acceptable at a top team as the risk of injury means the potential to be left exposed at the back is high.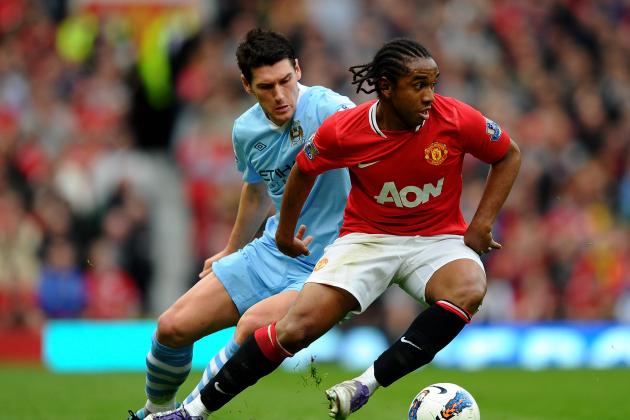 Laurence Griffiths/Getty Images

As much as it kills me to say because Anderson had bags of potential, after five years of inconsistency, Anderson's time at Manchester United should be over.
The hope that the Brazilian could bring some of the famous "Samba" football with him from Porto has long since died, scoring only four goals in 83 appearances for the club.
Anderson's career has not been aided by injury, and both his club and international development has been stunted in recent seasons.
The time has come for Anderson to find first-team football and resurrect his career, as he is no longer young enough to justify being a fringe player.
With first-team football and a good run of form, there is no reason Anderson cannot still be a top player; however, he is not what Manchester United need at the present time.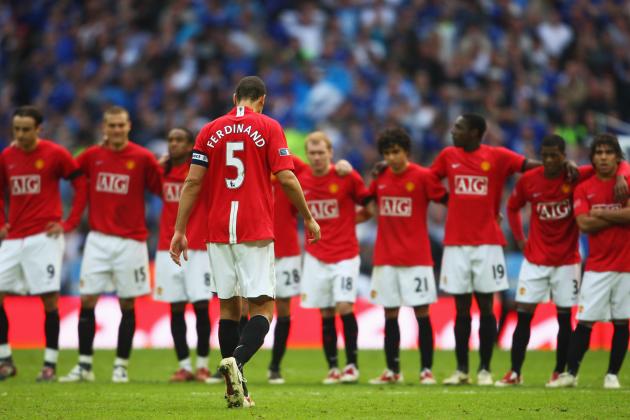 Jamie McDonald/Getty Images

In the past three seasons, Rio Ferdinand's career has taken a serious drop.
At both an international and club level, Ferdinand is not the intimidating defender he once was, seemingly slower and less physically present than in seasons past.
While people still rate Ferdinand among the world's best defenders, they are looking at his reputation first and then his performances in recent times.
Can you honestly say Ferdinand has performed well for England in recent memory? With his injuries and increasing competition, Ferdinand's automatic selection is now in serious danger.
I personally have never rated Ferdinand; however, even the most die-hard fan will admit that he is no longer cutting the ice at the top level.
With a range of stars like Phil Jones and Chris Smalling coming up, the time has come for Ferdinand to step aside and allow the next generation to come through.