Toronto Maple Leafs: 10 Changes They Need to Make to Reach Postseason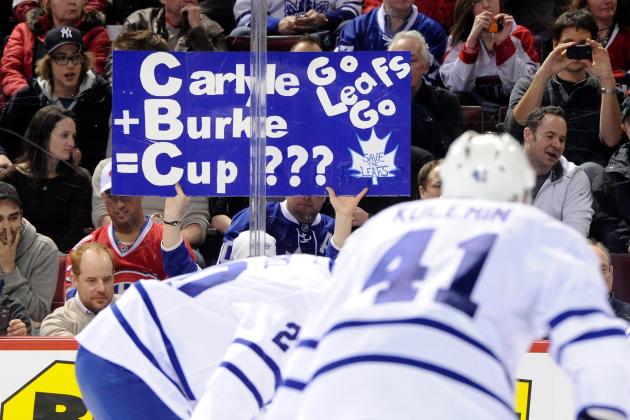 Richard Wolowicz/Getty Images

If the Toronto Maple Leafs plan on grasping what vestiges remain of their faint playoff hopes, they will have to get back to the basics and pay close attention to certain details.
Since head coach Randy Carlyle took over behind the bench, Toronto has undergone some significant changes. The days of wide-open, high-risk offense have been set aside in favor of controlled, low-risk defensive hockey.
But unfortunately the learning curb is steep, as is evident from the lack of wins produced by the Leafs since the arrival of their new coach.
It goes without saying that, with the playoffs just around the corner, time is not a luxury.
With this in mind, the following is a list of 10 specific details that Toronto will need to hone in on should they have any hope of salvaging a playoff spot this season.
Please be aware that this article was written when the Leafs still had a good chance to make the playoffs, but it now seems highly unlikely. However, these changes can and must be implemented by Toronto in the years to come should they have any hope of ending their playoff drought.
Begin Slideshow

»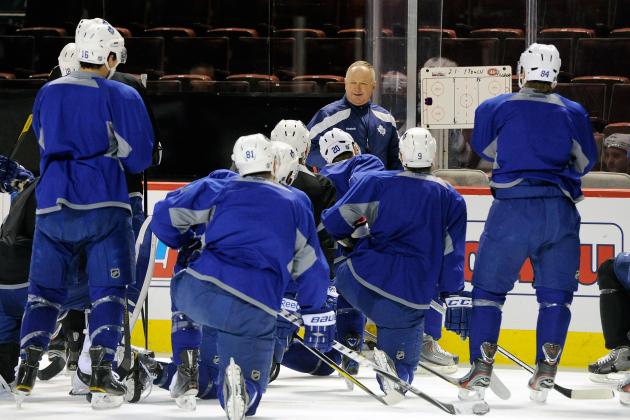 Richard Wolowicz/Getty Images

Carlyle coaches a lot differently than Wilson.
He preaches sound defensive structure and matches line for line.
If the Leafs want to be dancing in April they are going to have to commit to his style by controlling the pace of the game with a disciplined, defensive structure and calculated offensive attack.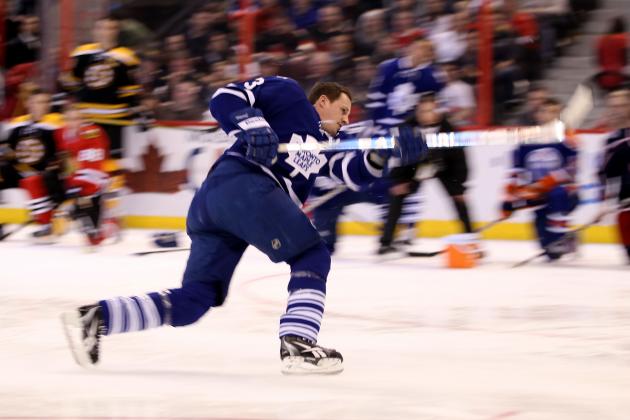 Christian Petersen/Getty Images

Dion Phaneuf has a blistering slap shot. However, it is far from accurate.
Unfortunately, Toronto's accuracy problems are not particular to their captain.
As a team, the Leafs have been able to create enough offensive chances this season, but learning to hit the net more regularly will limit scoring slumps and increase productivity.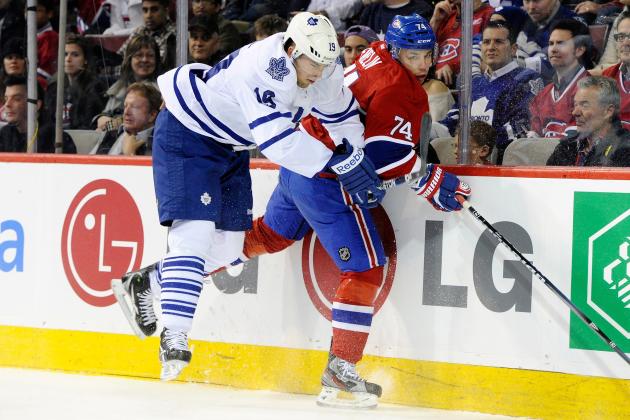 Richard Wolowicz/Getty Images

The Leafs most recently lost Joffrey Lupul and Mike Brown to injuries.
If they have any chance at making the postseason, unlikely heroes are going to have emerge to fill the voids.
Hopefully their injured players heal faster than expected, but in the meantime, Toronto will have get production from all players—instead of relying on one or two lines to carry the load.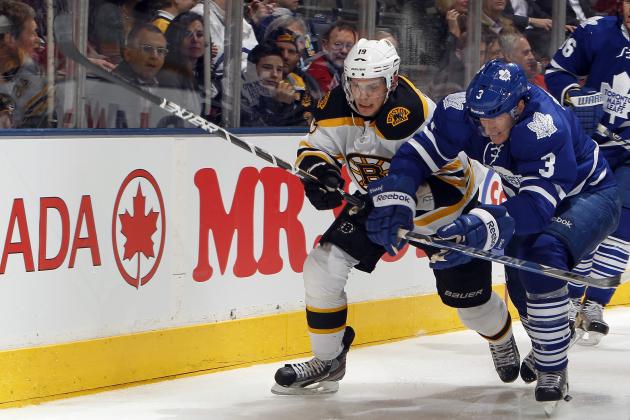 Abelimages/Getty Images

Other than the past few games, Toronto's defense has been atrocious over the past month to say the least.
Often times, the best way to improve defensively is to simplify.
Keep one man in front of the net at all times, box out and don't chase the puck.
This is a work in progress under Carlyle, but signs of improvement are beginning to show.
Abelimages/Getty Images

It seems Toronto's goalies are going to need as much help as they can get down the stretch.
The best approach to aid any backstop is to limit and block the number of shots heading their way.
Shot blocking isn't known as sacrificing the body for nothing. Laying down in front of a 100mph slap shot is far from favorable, but it's an absolute must for playoff-worthy teams.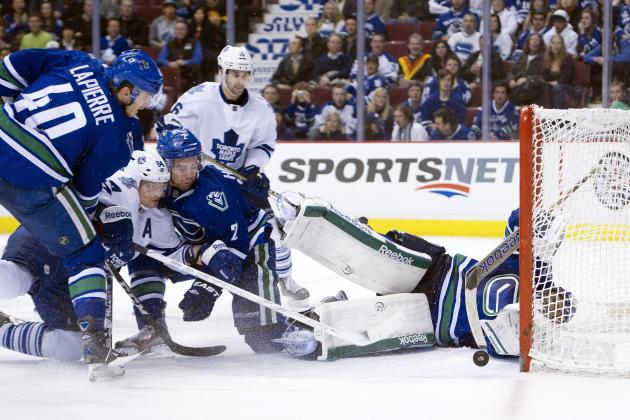 Rich Lam/Getty Images

Toronto's power-play has been up and down this season. Part of the reason why has to do with their lack of a big-bodied forward.
Regardless, somebody is going to have to plant their skates in front of the net to provide a screen and make the opposing goalie work his tail off to fight through traffic.
More often than not, this approach leads to to an increase in goals, and the Leafs are going to need as much offense as they can muster.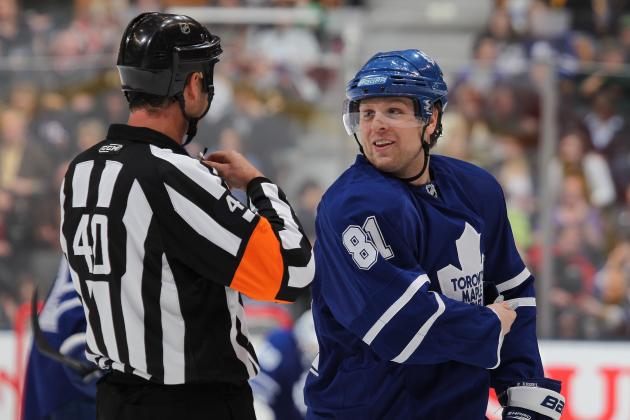 Claus Andersen/Getty Images

Believe it or not, the Leafs were able to play the entire month of January without allowing a power-play goal against.
How? By staying out of the box.
Team discipline was at an absolute high and, as a result, Toronto averaged just slightly more than one penalty per game.
Break out the cookbook, because that's a recipe for success.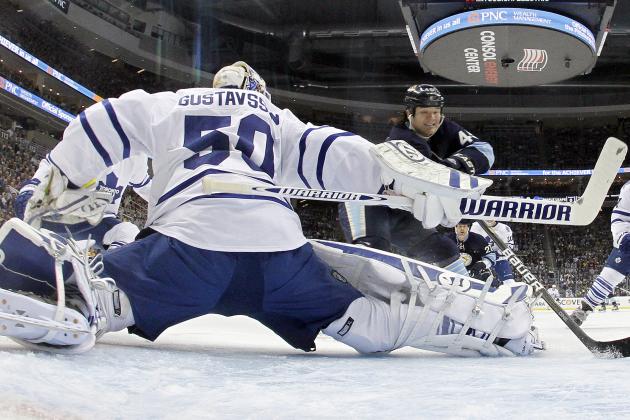 Justin K. Aller/Getty Images

The "Monster" has been better as of late, especially over the past two games. This must continue.
He seems to be Carlyle's go-to guy, so he is going to have to steal games down the stretch, which is something that neither he nor Reimer has been able to do all season.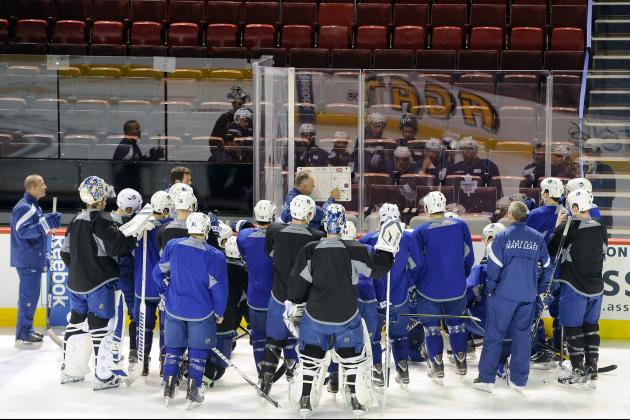 Richard Wolowicz/Getty Images

How does a team makes it own luck? Through discipline and hard work.
It's no secret that good teams get the bounces and, more often than not, the good teams have the best work ethic. If Toronto eliminates careless penalties and implements a relentless fore-check, they will frustrate and ware any opponent down.
Since Carlyle took over as head coach the practice intensity has been turned up tenfold. The results will come if the Leafs keep their heads down and continue to work hard.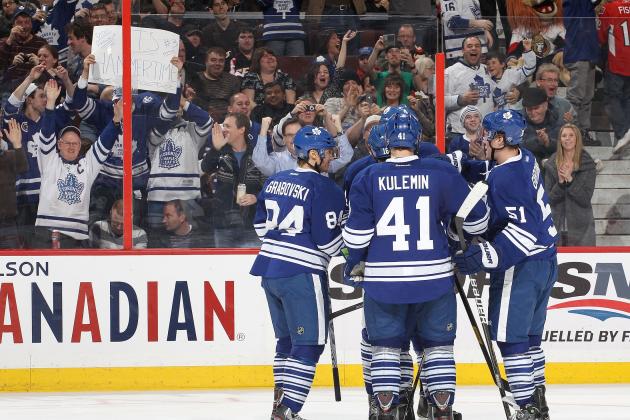 Jana Chytilova/Freestyle Photo/Getty Images

Simply put, the Leafs need to win.
They don't have the luxury to sit back and allow other teams to control their fate, so if Toronto wants to make the playoffs they are going to have to get there on their own.
No matter how, they need to find ways to win games, rather than lose.
It looks as if the Leafs are going to have to win at least 10 of their remaining 13 games to have even the slightest chance.
Follow Matt Wiseman on Twitter for up-to-date NHL news and analysis.