NBA Trade Deadline 2012: Separating the Winners from the Losers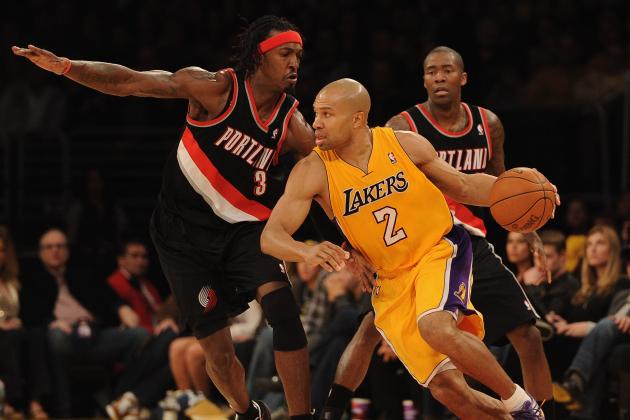 Harry How/Getty Images

There is no such thing as a perfect trade in the NBA.
Regardless of how well the salaries match, the player's abilities will help a certain team or how far under the salary cap a team will be, trading players is always risky business and one team will come out on top.
The trades made at this year's deadline are no different, and there are winners and losers as a result of the moves that were made.
With Orlando Magic center Dwight Howard choosing to return to his team, the trades were not nearly as significant as the rumors that have been swirling for months.
Several teams chose to make a deal to try to improve, and a lot of players are now on the move.
The following list will show the winners and the losers of the trades made at the 2012 NBA trade deadline.
Begin Slideshow

»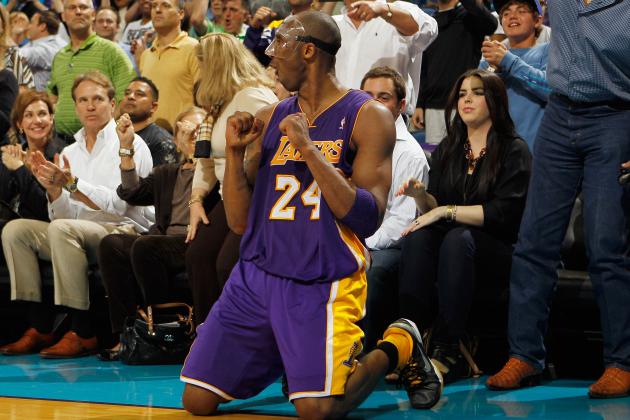 Chris Graythen/Getty Images

Acquired: Ramon Sessions, Christian Eyenga, Jordan Hill
Traded Away: Derek Fisher, Luke Walton, Jason Kapono and two 2012 first-round draft picks
Despite rumors that the Los Angeles Lakers would trade away Andrew Bynum or Pau Gasol for a superstar player, the team was able to fill needs without losing either top guy.
Adding Ramon Sessions gives them a much needed upgrade at the point guard position and Christian Eyenga and Jordan Hill will help off the bench.
The Lakers were able to get younger and shed payroll, as they traded away Luke Walton and fan favorite Derek Fisher.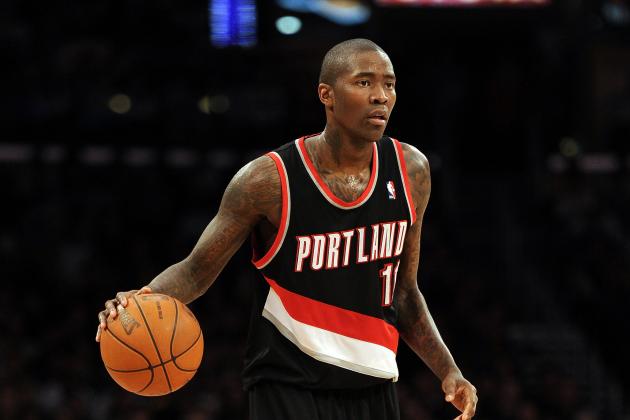 Harry How/Getty Images

Acquired: Mehmet Okur, Shawne Williams, Hasheem Thabeet, Jonny Flynn, a 2012 first-round draft pick (top three protected) and a 2012 second-round draft pick
Traded Away: Marcus Camby, Gerald Wallace
This year's trade deadline may go down in history as the worst day for the Portland Trail Blazers since drafting Sam Bowie over Michael Jordan.
Not only did they trade away two key players for a couple of draft picks and role players, they fired their coach and finally decided to part ways with Greg Oden.
There is still a chance that the trades prove to be more valuable for Portland depending on the players who are drafted and added to the team this summer.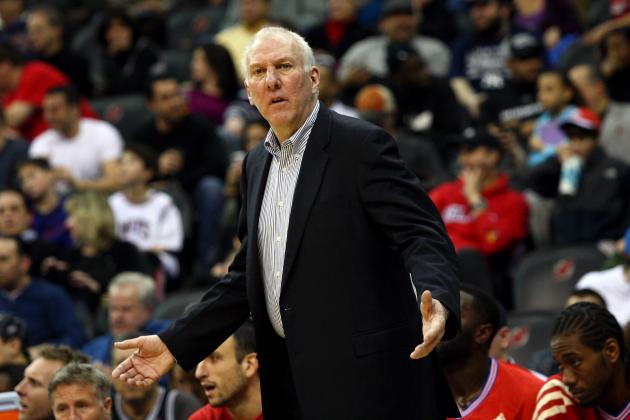 Chris Chambers/Getty Images

Acquired: Stephen Jackson
Traded Away: Richard Jefferson and a 2012 first-round draft pick
The San Antonio Spurs took a big step toward winning the Western Conference by acquiring Stephen Jackson from the Golden State Warriors, who had traded for him two days earlier.
With Jackson, the Spurs add another veteran player who will fit in nicely with Tim Duncan, Tony Parker and Manu Ginobili.
Additionally, the Spurs were able to move the expensive contract of Richard Jefferson and save themselves from having to use the amnesty clause on him in the offseason.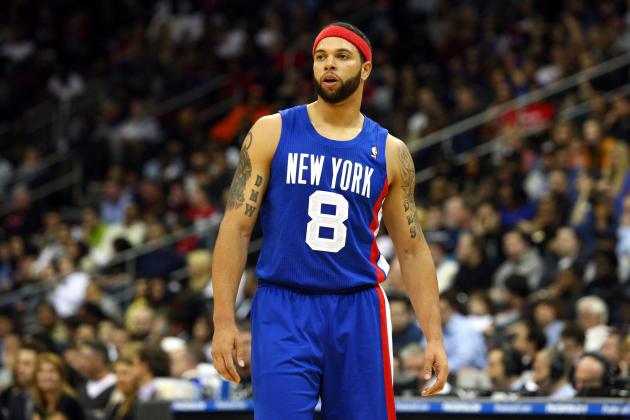 Chris Chambers/Getty Images

Acquired: Gerald Wallace
Traded Away: Mehmet Okur, Shawne Williams, 2012 first-round draft pick (top three protected)
Not only were the New Jersey Nets unable to trade for Orlando Magic center Dwight Howard, the player that they did acquire is a player who could leave the team at the end of the season.
Gerald Wallace has a player option for next season and he may test free agency, leaving the Nets looking in another direction.
To make matters worse, there is a good chance that All-Star point guard Deron Williams opts out of his deal and becomes a free agent as well. Williams could have his sights set on joining the Dallas Mavericks in the summer.
Giving up the two role players is understandable, but giving up a first-round draft pick in this summer's draft could prove to be another bad move by the Nets.
The pick is top-three protected but could result in a good player in what looks to be a strong draft class.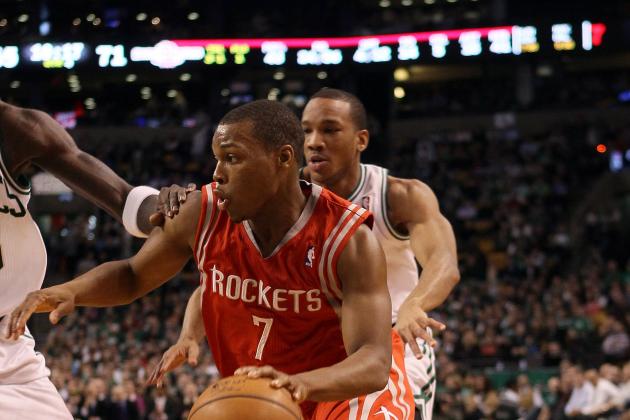 Elsa/Getty Images

Acquired: Marcus Camby, Derek Fisher and first-round draft pick
Traded Away: Jordan Hill, Hasheem Thabeet, Jonny Flynn and a 2012 second-round draft pick
The Houston Rockets did a good job of improving their team without giving up Kyle Lowry, Luis Scola or Kevin Martin.
Adding Marcus Camby and Derek Fisher will bring years of NBA experience to the team. The trade for Fisher may not pay off on the court, but he brings with him great leadership and experience to help the Rockets' young players.
Trading away one of the biggest draft busts ever in Hasheem Thabeet is a small victory for the team as well.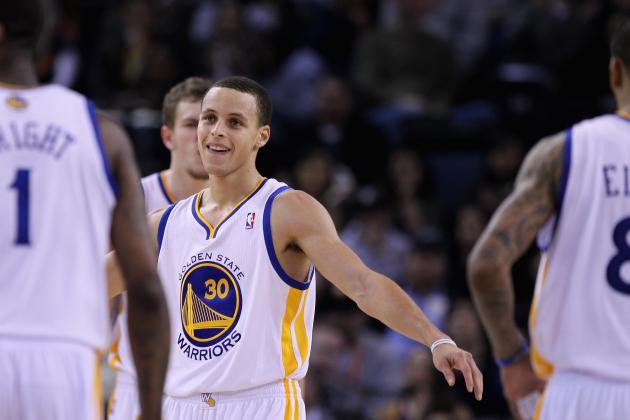 Ezra Shaw/Getty Images

Acquired: Andrew Bogut, Richard Jefferson and a 2012 first-round draft pick (also acquired Stephen Jackson, who was later traded) and a 2012 second-round draft pick (from Atlanta)
Traded Away: Stephen Jackson, Monta Ellis, Ekpe Udoh, Kwame Brown and cash considerations (to Atlanta)
The Golden State Warriors traded away an elite scorer for an injured center, a declining veteran and two draft picks.
The big gamble of this deal is whether or not Andrew Bogut can return to the court and stay healthy for a long period of time.
If he is able to do that, the trade will look better, as the Warriors would have their first true center in many years. Bogut's defense will help the team go in the direction that head coach Mark Jackson is taking them.
If Bogut cannot return to the court consistently, this will be the worst trade of the season.
One of the draft picks that the Warriors received was from Atlanta for cash considerations.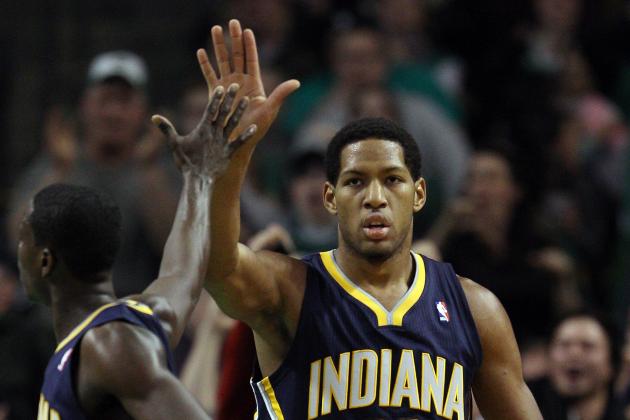 Elsa/Getty Images

Acquired: Leandro Barbosa
Traded Away: A second-round draft pick and cash considerations
The Indiana Pacers are a quiet winner because the trade they made was not as big as others.
Adding veteran guard Leandro Barbosa is just what this young team needed.
The Pacers had plenty of room under the salary cap to absorb Barbosa's salary and will benefit from his leadership and experience.
Barbosa is averaging double figures in scoring this season and will help tutor other young players on the roster.
The Toronto Raptors were also winners in this deal, as they were looking to dump salary and make a trade without taking any back. They accomplished this, as they only receive a second-round draft pick and some cash for Barbosa.
Kevin C. Cox/Getty Images

Acquired: Luke Walton, Jason Kapono, a 2012 first-round draft pick and the right to swap Miami Heat's 2013 first-round pick with Lakers' first-round pick
Traded Away: Ramon Sessions and Christian Eyenga
In a long rumored deal, the Cleveland Cavaliers traded reserve point guard Ramon Sessions to the Los Angeles Lakers for players that the Lakers no longer wanted.
Luke Walton's days of contributing are over and his contract is not up until after next season. Kapono is owed very little but carries with him an expiring deal.
The best part of this trade is the first-round draft pick that the team received. Not that the Cavaliers need more young players, but it could turn out to be someone who can contribute right away.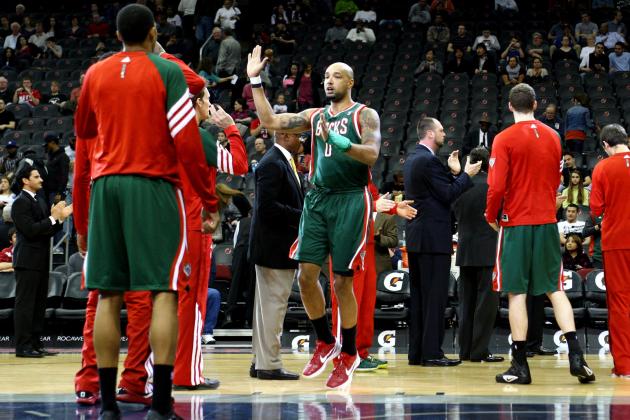 Chris Chambers/Getty Images

Acquired: Monta Ellis, Ekpe Udoh and Kwame Brown
Traded Away: Andrew Bogut and Stephen Jackson
The Milwaukee Bucks have needed someone to help with scoring for several years and finally got that player in Monta Ellis.
Ellis is among the league's top scorers each season and will create a strong backcourt with point guard Brandon Jennings.
The Bucks gave away Stephen Jackson, who was unhappy with the team, and often injured center Andrew Bogut.
Ekpe Udoh is a developing big man and the contract of the injured Kwame Brown will expire at the end of the season.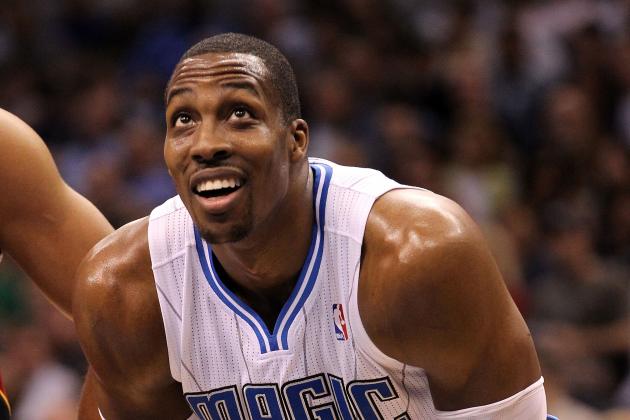 Sam Greenwood/Getty Images

Acquired: Dwight Howard through next season
Traded Away: None
Although the Orlando Magic did not make a trade, Dwight Howard's decision to waive his ability to opt out of his contract shaped trades made by other teams.
The Magic are winners because they now keep the three-time Defensive Player of the Year and have another season to build a better team around him and sign him to a long-term deal.
It is now up to Howard to put his loyalty to the test and agree to terms that will keep him in Orlando for the long-term.
Hopefully Howard and the Magic learned from the distractions this season and will get the deal done soon so they do not have to play another season with trade rumors hanging over their heads.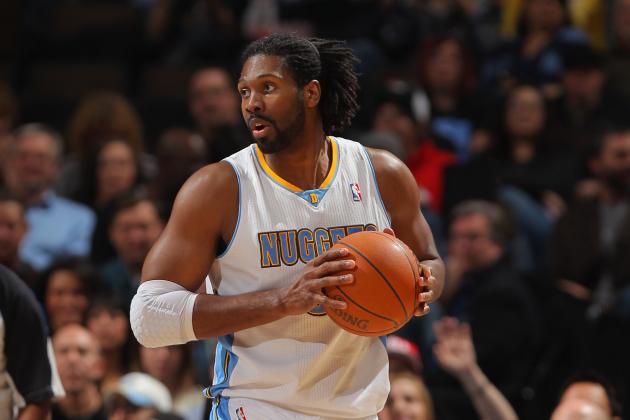 Doug Pensinger/Getty Images

Los Angeles Clippers
Acquired: Nick Young
Traded Away: Brian Cook and a future second-round draft pick
Denver Nuggets
Acquired: JaVale McGee and Ronny Turiaf
Traded Away: Nene
Washington Wizards
Acquired: Nene, Brian Cook and the Clippers 2015 second-round draft pick
Traded Away: Nick Young and JaVale McGee
The three teams involved in this trade are all winners because they were able to pull off a trade that benefits each team and is as equal as the they could get.
The Los Angeles Clippers get a quality guard with good scoring ability.
The Denver Nuggets receive an athletic big man who is a good shot blocker and needed to play for a coach that will keep him in check.
The Washington Wizards added a couple of veteran players who will add experience to a young and disorganized team.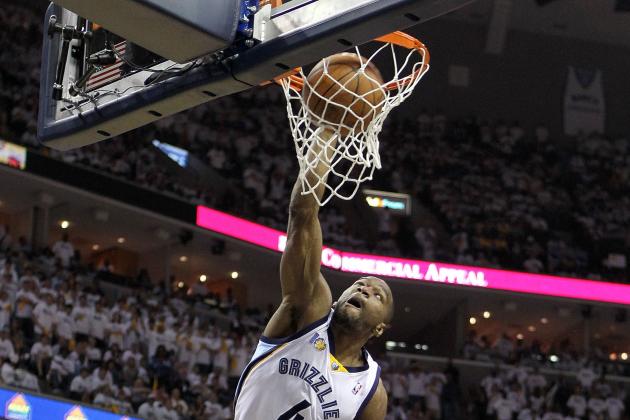 Andy Lyons/Getty Images

Philadelphia 76ers
Acquired: Sam Young
Traded Away: Rights to Ricky Sanchez
Memphis Grizzlies
Acquired: Rights to Ricky Sanchez
Traded Away: Sam Young
In a minor deal, the Philadelphia 76ers and Memphis Grizzlies swapped role players Sam Young for the rights to Ricky Sanchez.
Not a largely significant deal, but one that was made nonetheless.