The 25 Hottest Russians in Sports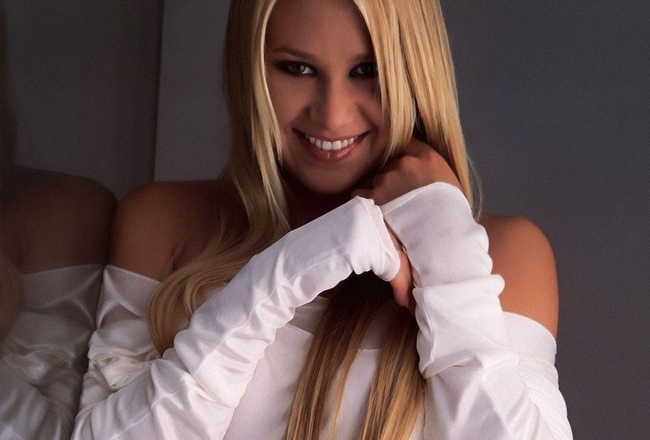 The Russian Federation, also once known as the U.S.S.R., is the world's largest country by almost eight million square miles. It is larger than three continents and is home to almost 145 million people.
If you still need an idea of just how big it is, if you were to go from one end to the other you would have crossed over eight different time zones.
Any man that has been there will tell you that it isn't the size that is impressive, it's the women. Russia has given this world some of the sexiest women alive, ever. From supermodels like Irina Shayk to actresses like Milla Jovovich, Russia is a cesspool of beautiful women.
If you had to guess how many of these sexy women doubled as athletes, I have the answer. Here are the 25 hottest Russians in sports. Enjoy.
25. Olga Kharlan: Fencing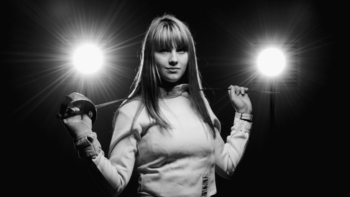 Olga Kharlan is not just another pretty face that has average talent. She is a gold medal winning fencer from the Ukraine.
I know what you are thinking and yes, the Ukraine is not part of Russia. But it is close enough, right?
24. Alexandra Kosteniuk: Chess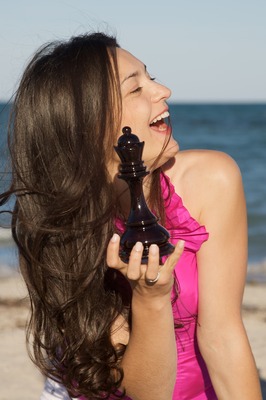 If you can read Russian, you are a better man than I. I attempted to do some research on Alexandra Kosteniuk but everything I came across was in a language I can barely read.
That being said, a female chess player hotter than the sun? That is something I understand in any language.
23. Svetlana Khorkina: Gymnast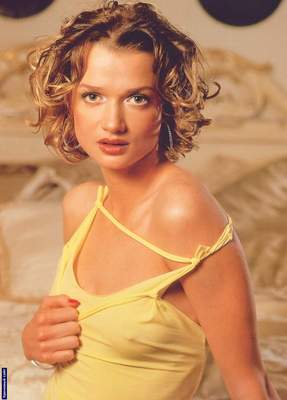 Svetlana Khorkina was not known as an international hottie during her time as a Russian gymnast, but times have changed.
She has grown her hair out and proven that tall skinny Russian gymnasts can become tall skinny Russian models.
22. Ilona Korstin: Basketball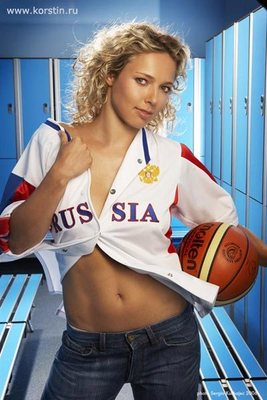 Ilona Korstin has more medals and championships trophies than Lebron James.
Sure, King James has yet to win a championship so even Gabe Pruitt has more rings than him, but Ilona is hot. So we tend to care more about beautiful women.
21. Vera Zvonareva: Tennis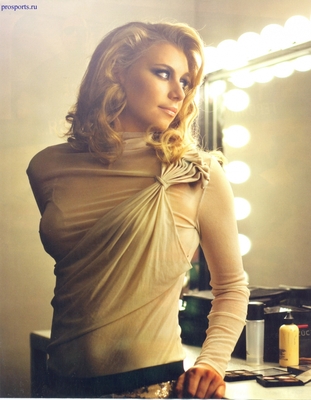 The former bronze medalist from the 2008 Summer Olympics is also single.
If you ever had a shot to win the heart of Vera Zvonareva, this would be your time.
20. Anna Chakvetadze: Tennis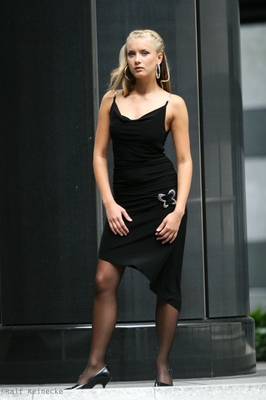 Anna Chakvetadze turned pro in 2003 and is currently ranked No. 248 in the world. But back in 2007, she reached the pinnacle of her career when she reached the semis of the US Open and a world ranking of No. 5.
The beautiful Russian blonde tennis star is now making her way back through the ranks to hopefully climb back on top. It might take some time but she has the game.
19. Anna Bessonova: Rhythmic Gymnast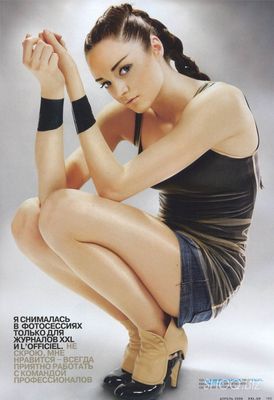 I am seriously considering moving to the Ukraine. Anna Bessonova is not only gorgeous but she...
Yes, once again, I know the Ukraine is not in Russia. However, even though she was born in the Ukraine, she hails from Russian decent.
In other words, her family is from Russia.
18. Yevgeniya Kanayeva: Rhythmic Gymnast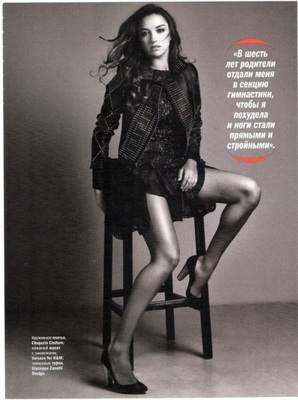 According to Wikipedia, a great source to link to I might add, Yevgeniya Kanayeva has won 37 gold medals. Wow!
That is almost as the same amount of gold that Lil Wayne has in his grill. Almost.
17. Anastasia Luppova: Billiards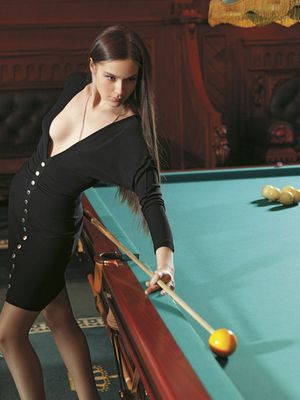 Anastasia Luppova might not be a figure skater or gymnast but she knows how to work it in the billiards room.
She has a great sense of style to match her incredibly breathtaking beauty.
16. Natalia Ragozina: Boxing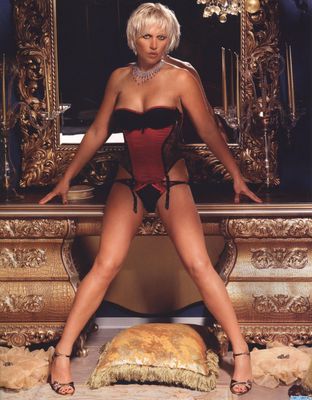 Mike Tyson once said, "Everybody's got plans...until they get hit."
My plan was to seduce the beautiful Natalia Ragozina with my words until I realized that she was a female boxer. It is time to formulate a new plan.
15. Nataliya Goncharova: Volleyball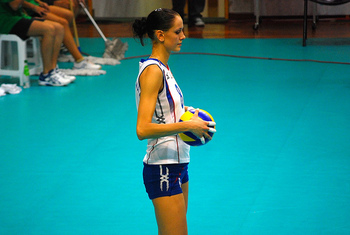 You can take your netball, beach volleyball, field hockey, and surfing. I will always go after the indoor volleyball gear.
There is just something about sexy women in tight clothes that makes me smile. Nataliya Goncharova is making us all smile today.
14. Alina Kabaeva: Rhythmic Gymnast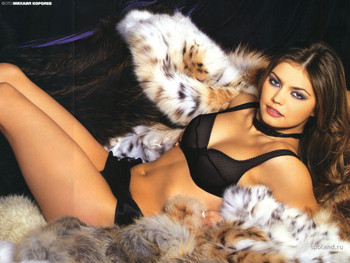 Alina Kabaeva might just be the first woman to ever get suspended from rhythmic gymnastics for using a banned substance.
So I am guessing the MLB is not the only place where banned drugs are used to enhance performance.
13. Irina Kalentieva: Cycling
Riding a bike is a very sexy activity for a woman. Think about it. The seat, the bumps, the vibration of the road. It is one of the most sexual adventures in the wild.
Now if we could just convince the women of that. Then a bike riding date could be in our near future.
12. Anastasia Ermakova & Anastasia Davydova: Synchronized Swimming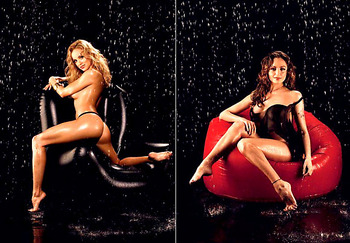 Anastasia Ermakova and Anastasia Davydova are not twins. They are not related at all.
However, try and separate them and you won't have the same level of hottness oozing from their chairs.
11. Katarina Gerboldt: Figure Skating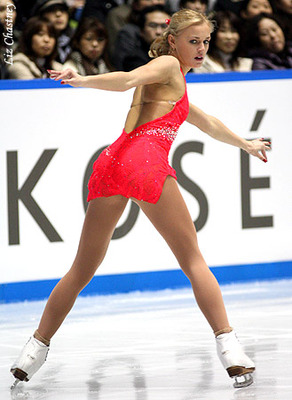 Figure skating is more difficult and involved than most people think it is.
Katarina Gerboldt, for example. She has never won a medal but she still has three coaches, four choreographers, and a trainer. That's more people than I have in my family.
10. Elena Dementieva: Tennis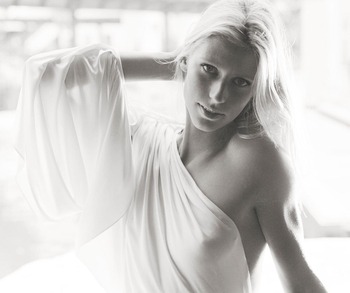 Where has she been for the past 12 months?
It has been too long since we last came across the sexy blonde tennis star Elena Dementieva. Too long indeed.
9. Maria Verchenova: Golf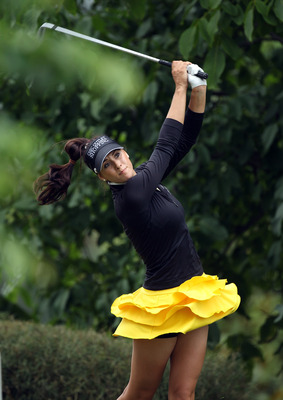 The world of golf needs a Maria Verchenova. They need a beautiful woman who loves Insalata Caprese and a good chocolate chip McFlurry from McDonald's.
Or I just might be bias thanks to photos like these.
8. Maria Sharapova: Tennis
The super tall and super skinny Russian tennis star, also known as Maria Sharapova, loves to have a good time.
She even allowed the world's top golfer, Rory McIlroy, to win a point against her during the BNP Paribas Showdown. But what guy wouldn't try to score with Sharapova?
7. Tatiana Kosheleva: Volleyball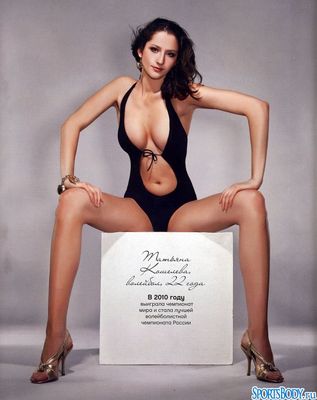 Indoor volleyball gets my vote as the sexiest female sport on the planet. Period.
Even if beach volleyball requires less clothing, indoor volleyball features women like Tatiana Kosheleva in tight short shorts. I'll take those over bikini's everyday.
6. Yelena Isinbayeva: Pole Vaulting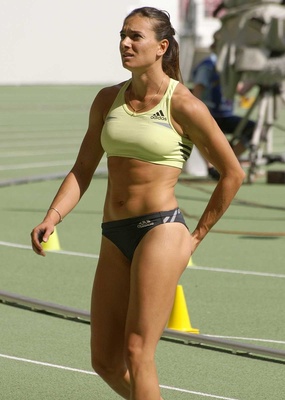 Does pole vaulting have to sound so dirty? Or is it just me?
Either way, when Yelena Isinbayeva hits the track, pole in hand, my attention is fixated on her beautiful body.
5. Maria Kirilenko: Tennis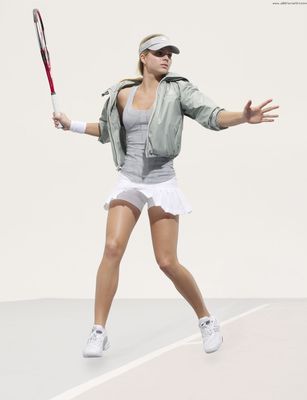 Maria Kirilenko deserves your respect. She is the hottest female tennis star of the century and is slowly moving her way to the top.
If she continues this way, when she wins a Grand Slam title, we can all celebrate by looking at her photos.
4. Tatiana Navka: Figure Skating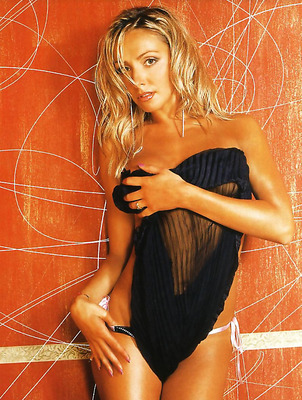 Over the span of about four years, Tatiana Navka won more gold than a New York Pawn shop. She won gold in the Olympics, World Championships, and even at the European Championships.
So yeah, she is more than just another pretty face.
3. Anna Semonovich: Figure Skating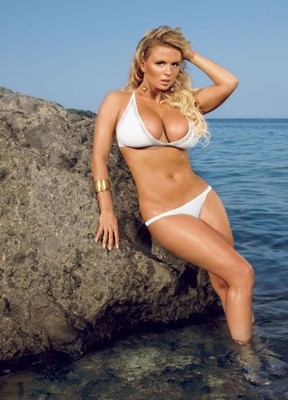 I always wondered what would happen if a woman with a huge pair of breasts, like Anna Semonovich, would be able to balance on the ice as a figure skater.
I have much respect for her. I can barely walk and chew gum at the same time, let alone skate and balance those two big things.
2. Darya Klishina: Long Jumping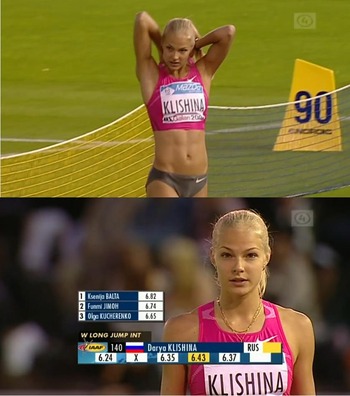 From the looks of things, I would say long jumping is a sexy sport to follow.
If Darya Klishina is a good representation of the athletes in the sport, I already have my plane tickets to London for August.
1. Anna Kournikova: Tennis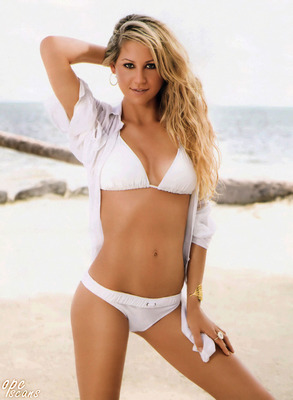 I know, I know. Anna Kournikova barely played enough tennis to be considered even a good player.
But since she is sexier than Jennifer Love Hewitt on the cover of Maxim magazine, we give her a pass and allow her to remain atop the lists. Beauty blinds us all.
Keep Reading