Denver Broncos: If Peyton Manning Signs, What Will Happen to Tim Tebow?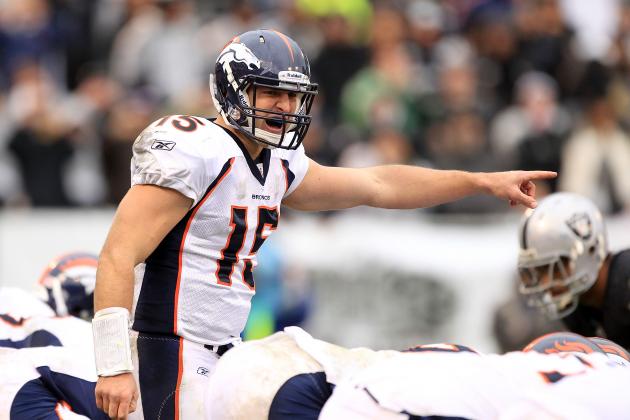 Ezra Shaw/Getty Images

The NFL news over the past few days has circulated regarding Peyton Manning. Speculation continues as to where Manning will sign. The front runners seem to be the Denver Broncos, Arizona Cardinals and Miami Dolphins.
That begs the question then, what would happen to Tim Tebow as it relates to the Denver Broncos?
There are several possible scenarios that could take place if Manning signs with Denver. At this stage, that is a big IF, but is getting more likely as the days progress.
Let's take a look at the possible scenarios for "Tebow-Mania" if Manning signs.
Begin Slideshow

»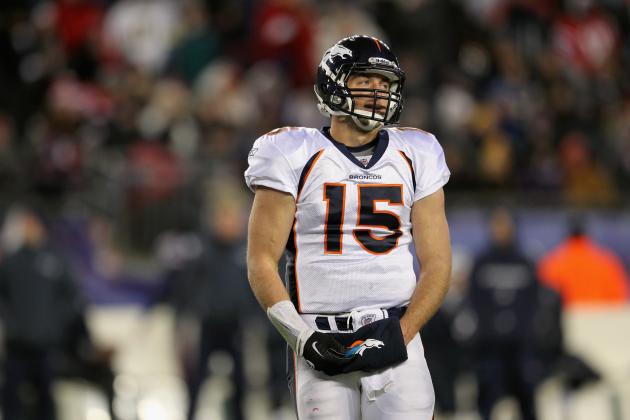 Jim Rogash/Getty Images

In my opinion this is the most likely of scenarios.
If the Broncos were to sign Peyton Manning I believe there is little to no chance of Manning coming on as a back-up. The future Hall of Famer Manning wants to play and start for whatever team he signs with. This would mean Tebow would have to spend a season (or a few) on the sidelines behind Manning.
That wouldn't necessarily be a bad thing for the young Tebow. Tebow could study and learn all there is to know about the position of quarterback. He would also learn what it takes to command an offense using his arm and not necessarily his legs.
Now there are is a big portion of Broncos fans that want Tebow to learn the game while playing in actual games. A lot of young quarterbacks learn that way but a lot fail miserably and never reach their full skill level.
Patience is a virtue, Tim, and soon you may have to learn it.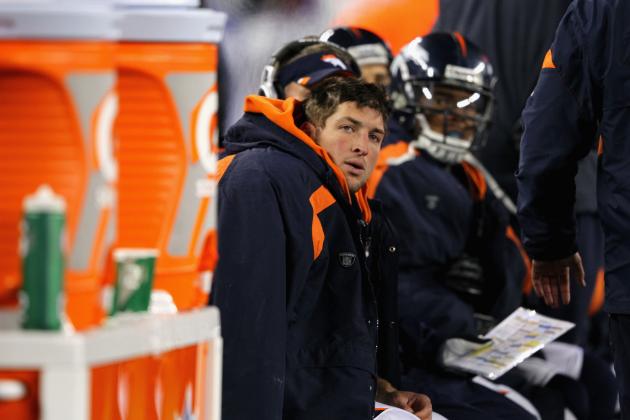 Al Bello/Getty Images

A portion of fans and the media think that a Manning-Tebow sideline wouldn't work. If Manning signs and the two can't co-exist, then the Broncos have a decision to make.
This decision would be to either trade Tebow or cut him completely. The likely choice would be to trade Tebow to a willing buyer. There are plenty of teams, many in the "Manning Sweepstakes," which might be interested in Tebow. This includes the likes of the Arizona Cardinals, Miami Dolphins and the Seattle Seahawks. These are quarterback-needing teams that could offer up young talent for the Broncos. The Broncos could look to bolster their defense or gain solid receivers for Manning to throw to.
Teams know that Tebow has some upside, but they also know he is a fan favorite. Any franchise that could land Tebow would see an immediate rise in popularity in their fan base as the Denver Broncos saw.
The other option is to cut Tebow altogether. While this could happen, I don't see the logistics in doing it, as Tebow has some trade value around the NFL.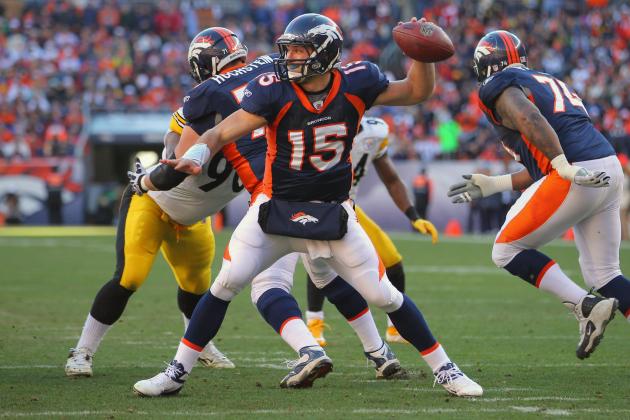 Doug Pensinger/Getty Images

Now let me say I don't want to get people's hopes up because this wouldn't happen. While Tebow had a successful 2011 season, there is no way the Broncos would start Tebow over Manning.
Manning is not coming back to the NFL to hold a clipboard and wear a baseball hat. Manning is coming back to take a team to the playoffs and the Super Bowl. Until last year, Manning has never sat the bench for an extended period of time, and is not looking to do that now.
That being said, this situation is possible but not likely. If the Broncos land Manning, look for John Elway and the Broncos to put their full confidence in him in 2012.
What do you think would happen to Tebow? Should the Broncos keep Tebow on the sidelines for a couple seasons or cut their losses? Follow me on Twitter at @SheaH4