Big 12 Tournament 2012 Underclassmen Who Must Step Up in Semis
March 9, 2012

Ed Zurga/Getty Images
With a chance at cementing a lasting legacy at their school, these three underclassmen have to step up with a huge game tonight in the Big 12 Conference Tournament Semifinals. 
An underclassman player like, Texas' J'Covan Brown, can lead his team into the finals with a chance to earn an automatic bid into the field of 68. 
Texas Longhorns Junior: J'Covan Brown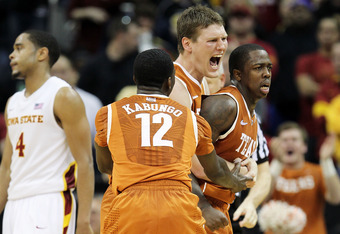 Jamie Squire/Getty Images
Texas came into their opening Big 12 Tournament game needing a win and because of Brown's 23-point performance, they may have guaranteed themselves a spot in the tournament. 
Brown went off in Texas' opening round game against Iowa State. His 23 points not only led the Longhorns in scoring, but was double the next scorer. Texas will have to get another big game from the talented junior if they want to advance to the finals. 
Against Missouri this year, Brown had two monster games scoring 34 in their first meeting, and 20 in their second game. If Brown can light up the scoreboard again it may give Texas their first win over Missouri this year. 
Baylor Bears Sophomore: Perry Jones III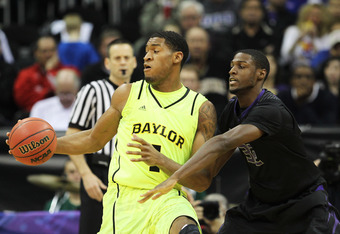 Jamie Squire/Getty Images
What is it with Baylor and their great athletes being the third in their family? First it was quarterback Robert Griffin III, now Jones III could lead this Bears team to a Big 12 Tournament championship. 
Jones III had a huge game in the Bears opening round match against a good Kansas State team. He dropped an amazing 31 points, on 11-of-14 shooting with 11 rebounds. 
Jones III will have to snap out of a bad funk that has plagued him against Kansas this year. In their first contest, Jones III had a good game, scoring 18 points on eight of 17 shots, while grabbing five rebounds. However, their second game, the Jayhawks shut down Jones III limiting him to only five points, hitting one of five shots and only grabbing three rebounds. 
Jones III proved in their last game against Kansas State that he can explode on a big scene. He will have to repeat that performance if Baylor wants to have their season continue for another game. 
Kansas Jayhawks Junior: Thomas Robinson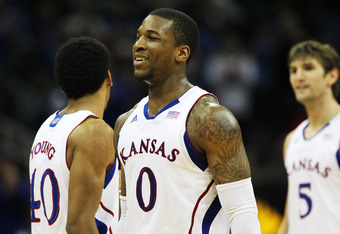 Jamie Squire/Getty Images
Robinson has tormented the Baylor Bears this year, scoring 27 points in their first game and coming up with another big game of 15 points in their second meeting. However, it just wasn't points scored in their two games as Robinson dominated the glass grabbing 14 rebounds in game one and 11 in game two. 
With those two results from their first two meetings there should be no reason why he does not go off again tonight. 
There should be no reason why Robinson wont have a final stat line of 22 points and 13 rebounds, leading the Jayhawks to another Big 12 championship game and possibly another conference tournament title.