2012 NFL Free Agent Predictions: Most Ideal Destinations for Top Players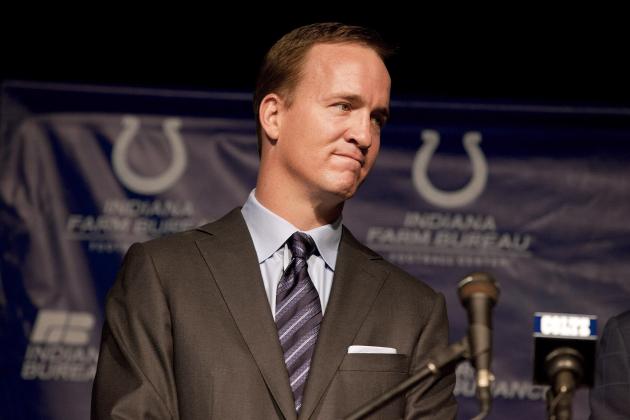 Joey Foley/Getty Images

The seconds are ticking away until complete free-agency mayhem, as the 2012 NFL free-agency market begins March 13th at 4:00 p.m. ET.
With the amount of high-profile players available, i.e. Peyton Manning, Mario Williams, Carl Nicks and others, this could be the most intense and game-changing free-agency period in a long time.
Today we'll take a look at the most ideal destinations for the top free-agent players available.
Begin Slideshow

»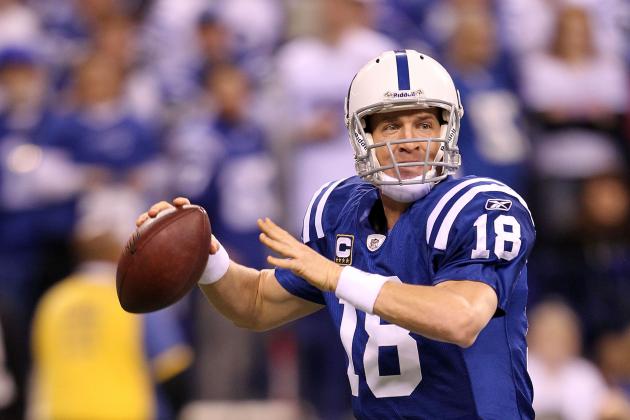 Andy Lyons/Getty Images

Ideal Destination: Arizona Cardinals
While the Miami Dolphins came in a close second for Peyton Manning's ideal destination, the Arizona Cardinals are the team for Peyton.
There are really only two words for why Arizona beat Miami: Larry Fitzgerald.
While Miami does have Brandon Marshall, comparing Marshall and Fitzgerald would be foolish. Talent-wise, Marshall simply isn't in the same league as Fitzgerald.
Just the idea of Manning throwing to Fitzgerald is enough to make one's palate salivate. It would easily become one of the top quarterback-receiver duos in the NFL.
Add to Fitzgerald a talented running back (Beanie Wells) and explosive players on defense (Patrick Peterson, Darnell Dockett), and you have a team that would be ready to win with Manning at the helm.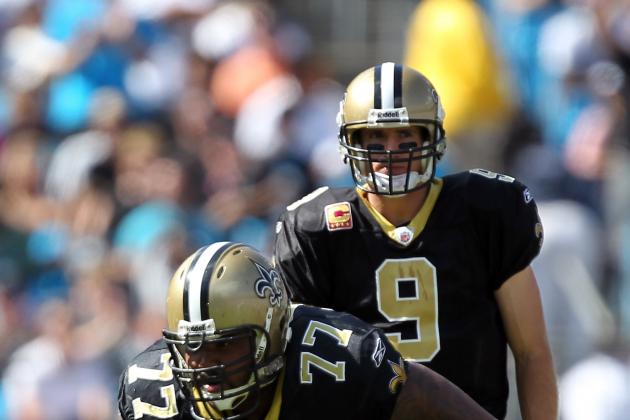 Streeter Lecka/Getty Images

Ideal Destination: New Orleans Saints
You can bet that every single team in the NFL would love to get their hands on a perennial Pro Bowl player like Carl Nicks. Teams that aren't interested are either lying or absolutely insane.
With so many suitors to chose from, Nicks' ideal situation would be to stay with New Orleans. He's familiar with the offense and he has the privilege of blocking for one of the game's best in Drew Brees.
This would be an even bigger signing for the Saints because losing a player like Nicks would be an extremely hard pill to swallow.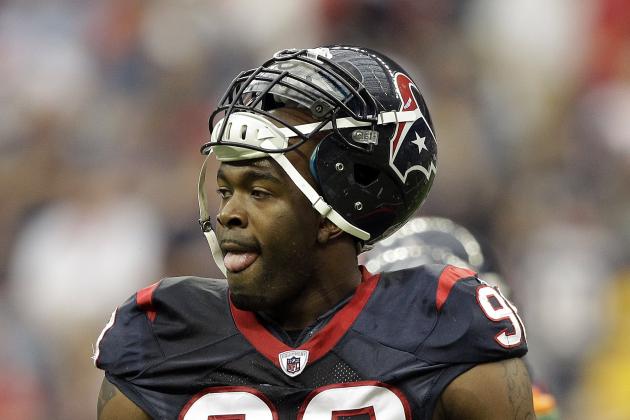 Bob Levey/Getty Images

Ideal Destination: Atlanta Falcons
Had Mario Williams not missed the majority of the 2011 season with a torn pectoral muscle, it's likely that he would have become one of the top-paid defensive players in the league.
However, teams will be a little more worrisome of Williams' health heading into 2012. Still, Williams is the top defensive player available and should have plenty of teams giving him their sales pitch.
The best destination for Williams would be Atlanta. He'd be able to switch back to a 4-3 defensive end position, which is where he truly dominates. He would also be with a team that is set up to win for the next few years with players like Matt Ryan, Julio Jones and Roddy White.
Look for the Falcons to put everything on the table to reel in a top talent in Williams.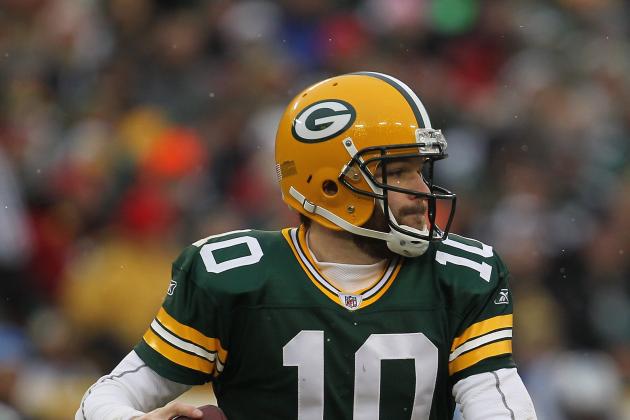 Jonathan Daniel/Getty Images

Ideal Destination: Miami Dolphins
Before the Colts released Peyton Manning, Matt Flynn was the talk of the town. Now he will likely be waiting for Manning to sign before teams start coming after him.
Miami would be the most ideal spot for Flynn for two reasons. The first reason is that the Dolphins' new head coach is Joe Philbin, Flynn's former offensive coordinator. Pairing Flynn and Philbin worked out well in Week 17 for the Green Bay Packers, so the idea of them together for a full season must have Miami salivating.
Secondly, Miami is a much better all-around team than the other possible suitors for Flynn, namely the Seattle Seahawks and Cleveland Browns. Miami has better weapons on offense and a better defense.
With Flynn, Miami could even challenge for a divisional title in the AFC East.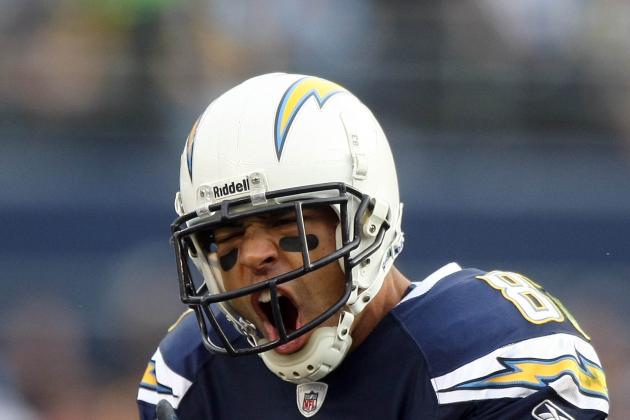 Donald Miralle/Getty Images

Ideal Destination: Chicago Bears
After two years of working towards a long-term contract with the San Diego Chargers, Vincent Jackson will be hitting the market come Tuesday.
There are plenty of teams who could use a receiver like Jackson, but the one destination that makes the most sense is Chicago. This is a team that is only one year removed from winning the NFC North.
The Bears have a stout defense that has the ability to absolutely dominate teams. They also have a talented quarterback in Jay Cutler, who hasn't had a weapon like Jackson at his disposal since joining the Bears.
Add to Cutler a talented running back in Matt Forte, and you have a team poised to make a deep playoff run. Look for Chicago to do everything in its power to sign Jackson.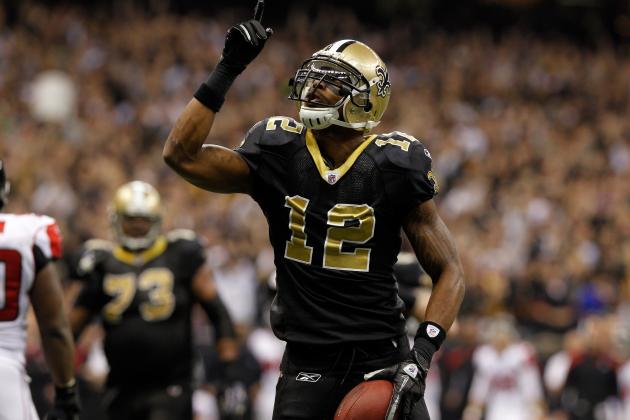 Chris Graythen/Getty Images

Ideal Destination: New Orleans Saints
It was rather surprising to see the Saints decide to not re-sign Marques Colston. He's been their top receiver since entering the league in 2006, and he's one of the top receivers in the league.
However, even though the Saints haven't signed him yet, they are still the ideal destination for Colston. It's every receiver's dream to be paired with a talented quarterback, and in New Orleans, Colston has one of the best.
If Colston moves on, he'd have to learn a whole new offense, build a new relationship with a quarterback and probably suffer a hit in his overall production. It would be much better if he could simply stay put.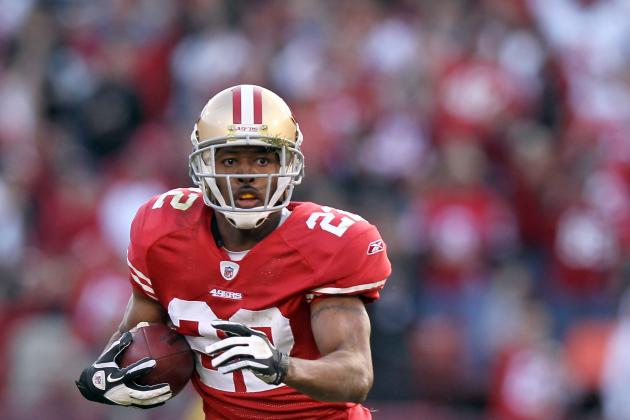 Ezra Shaw/Getty Images

Ideal Destination: San Francisco 49ers
Carlos Rogers had a breakout season in 2011, and it would be in his best interest to stay with the 49ers.
When you're surrounded by so many talented players, you are forced to raise the level of your game to those around you. That is exactly what happened with Rogers last season, and I'm sure he would love to keep that going in 2012.
Losing Rogers would also be a major hit for San Francisco because he was easily their best player in the secondary. Losing him would set the entire defensive unit back a step and could ruin their chances to continue their dominance in the NFC West.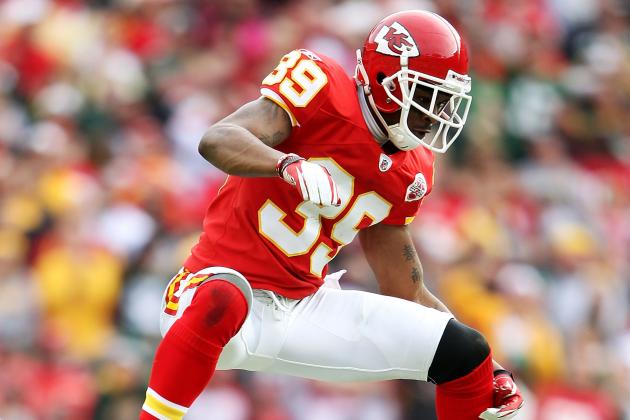 Jamie Squire/Getty Images

Ideal Destination: Dallas Cowboys
When the Kansas City Chiefs signed Stanford Routt, they knew that they were going to lose Brandon Carr to free agency. On the surface, the move makes sense for Kansas City because they get a talented cornerback at a cheaper price. However, Carr is younger than Routt and a much better player.
Now that Carr can choose where he wants to go, his best situation would be to land with the Cowboys. He'd be on the biggest of stages in Dallas and would instantly be the top cornerback on the roster.
The Cowboys are also likely to fight for a playoff spot next year, which the Chiefs are unlikely to do. It'd be a win-win situation for both parties.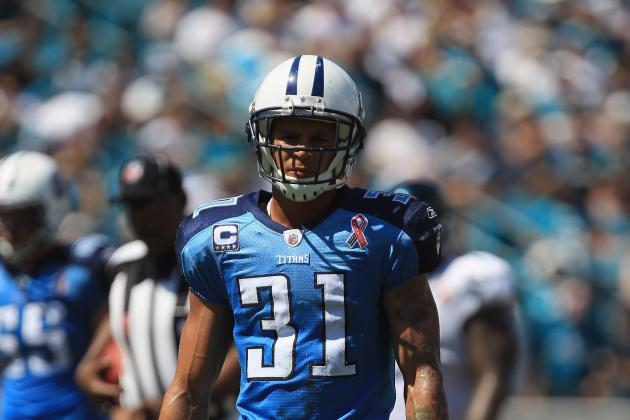 Streeter Lecka/Getty Images

Ideal Destination: Dallas Cowboys
Another cornerback, and another ideal destination with the Cowboys.
Simply look at the reasons why Brandon Carr would love to end up in Dallas and apply those same reasons to Cortland Finnegan.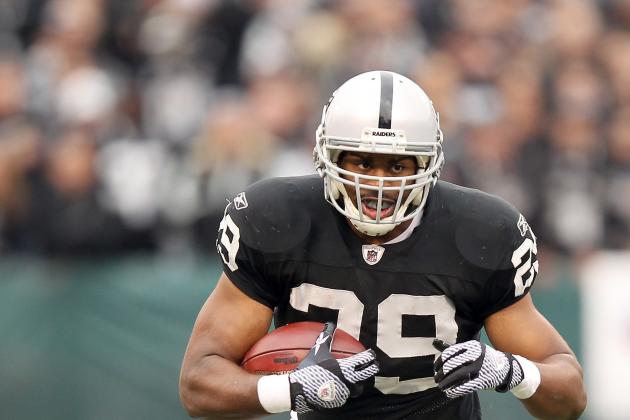 Ezra Shaw/Getty Images

Ideal Destination: Cleveland Browns
After Darren McFadden missed a good chunk of the 2011 season with a foot injury, Michael Bush stepped in and played admirably in McFadden's place.
Now, Bush will look to cash in on that performance through free agency. While this may be surprising, the best situation for Bush would be with the Browns.
Why?
Well, with Cleveland allowing Peyton Hillis to test free agency (according to Mary Kay Cabot of The Plain Dealer), the Browns might not have a true starting running back on their roster. Enter Bush, who is certainly capable of carrying a full load for Cleveland.
Bush would finally get his chance to shine as a full-time starter on a young roster.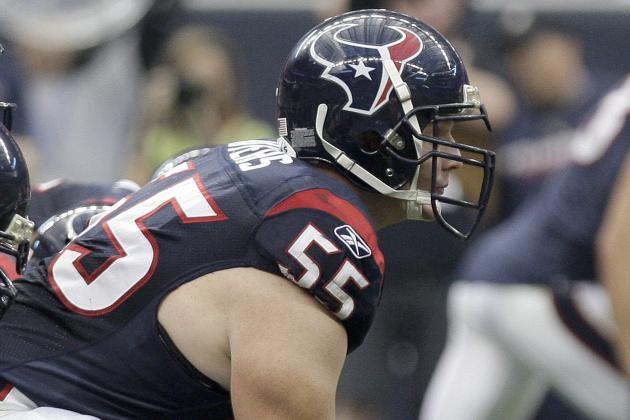 Thomas B. Shea/Getty Images

Ideal Destination: Houston Texans
Chris Myers came out of nowhere to have a Pro Bowl season in 2011. Now he hits free agency with plenty of teams likely to be looking for his services.
However, the best place for Myers to land would be back with the Texans. First, Myers would get to play with one of the best offensive lines in all of football.
Secondly, the Texans have a dominant offense and an extremely talented team that looks ready to control the AFC South for a number of years. With Myers turning 31 years old at the start of the 2012 season, he would be on a team that is poised to win instantly.
Look for Myers to do everything in his power to stay with Houston this offseason.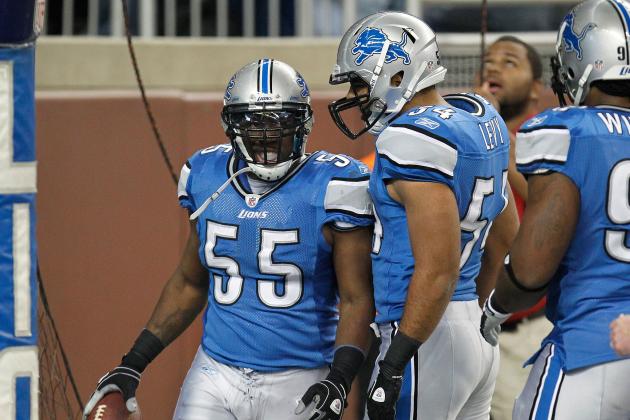 Gregory Shamus/Getty Images

Ideal Destination: Detroit Lions
The main reason that Stephen Tulloch's ideal destination is back with Detroit is because of the Lions' future.
The future has never looked brighter for the Lions, and you can bet that Tulloch absolutely wants to be a part of that. Detroit has an explosive offense and a brutal defense, and will be looking to build off an extremely successful 2011 season.
Also, Tulloch has the perfect position in Detroit's defense. Due to the aggressiveness of the defensive line, Tulloch is able to make play after play and rack up huge numbers.
I'm sure that the Lions would love to keep Tulloch as a part of their bright future.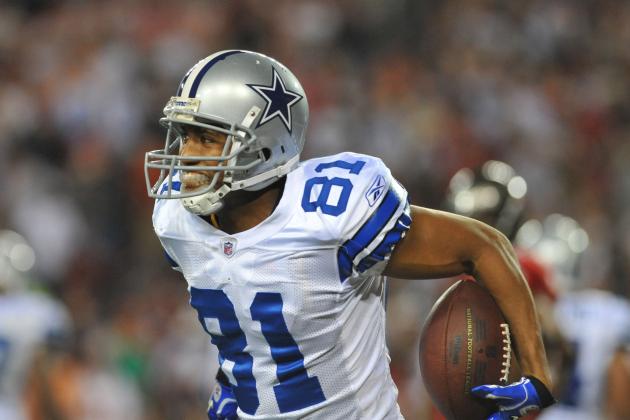 Al Messerschmidt/Getty Images

Ideal Destination: St. Louis Rams
The big problem with Laurent Robinson on the Dallas Cowboys is that there is simply too much talent above him. Players like Jason Witten, Dez Bryant and Miles Austin are going to get way more touches than Robinson.
However, if Robinson were to get picked up by a team like St. Louis, he would likely enter training camp atop the depth chart. He would team with a young quarterback in Sam Bradford and both players would be able to grow and develop together.
You can bet that Robinson would love to be a No. 1 receiver for a team, and the St. Louis appears to be the best place to do that right now.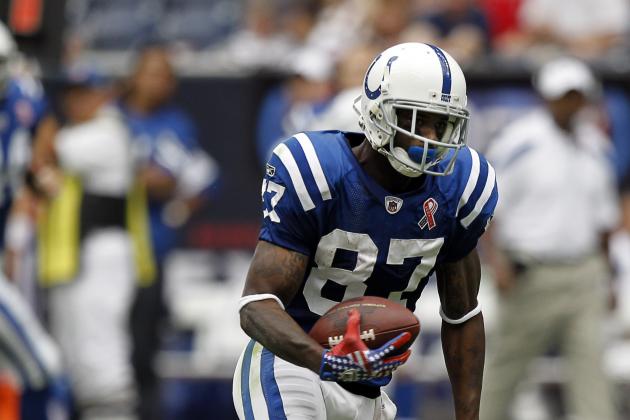 Bob Levey/Getty Images

Ideal Destination: Wherever Peyton Manning Is
This shouldn't come as too much of a surprise. Wherever Manning ends up is exactly where Reggie Wayne wants to be.
The only quarterback that Wayne had ever known heading into 2011 was Manning, and you saw what happened once he lost Peyton—things didn't go so well.
Teaming back up with Manning would likely revitalize Wayne's career and give Manning some comfort in his new home.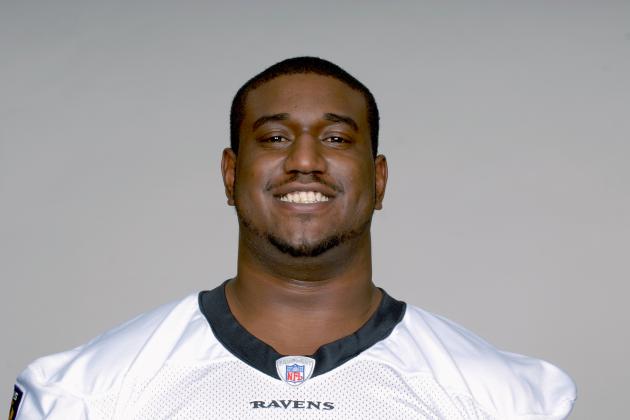 Handout/Getty Images

Ideal Destination: San Diego Chargers
It's never easy for offensive linemen to switch teams, which is why Jared Gaither would love to stay with the Chargers.
In just five seasons, Gaither has already played with three teams in his career. His most recent stop in San Diego has also proved to be one of his best. Gaither played extremely well for the Chargers for the last half of the 2011 season.
If he was forced to change teams again, it could be detrimental to his confidence. It would be best for both parties if the Chargers simply figured out how to keep Gaither.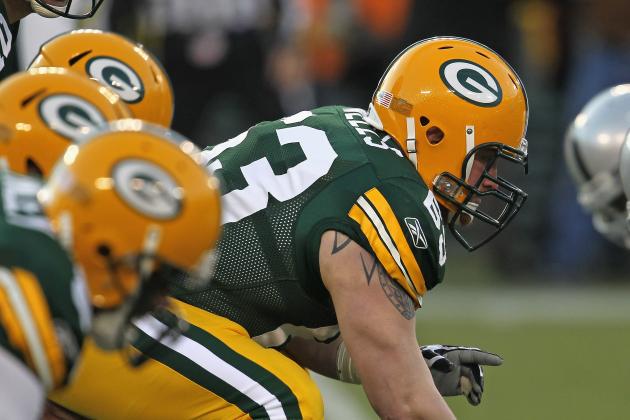 Jonathan Daniel/Getty Images

Ideal Destination: Indianapolis Colts
This may seem like a crazy ideal destination for a Pro Bowl player like Scott Wells, but hear me out for a second.
The Colts are obviously in rebuilding mode and are likely to draft Andrew Luck first overall in the 2012 NFL draft. For Wells, what greater calling would there be than to help protect the best quarterback prospect in the last decade?
Being there to help Luck would be quite the situation for a player like Wells.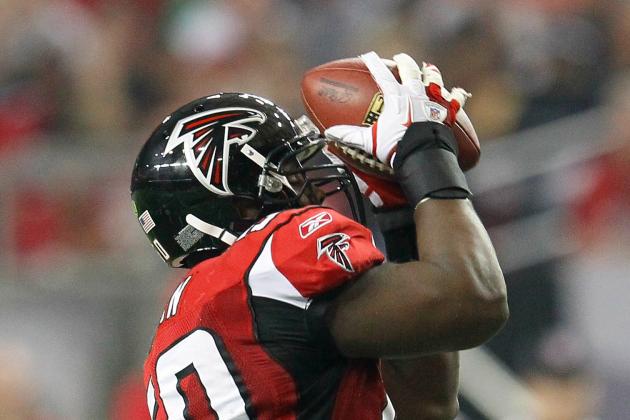 Kevin C. Cox/Getty Images

Ideal Destination: Atlanta Falcons
As much as the NFC South would love to see Curtis Lofton somewhere other than with the Falcons, the best place for Lofton to be is in Atlanta.
Sticking with the team that drafted you is always the ideal situation, especially when you've only been in the league for a short period of time, like Lofton.
He'd also much rather stay with a Super Bowl-contending team in Atlanta than go to a rebuilding project.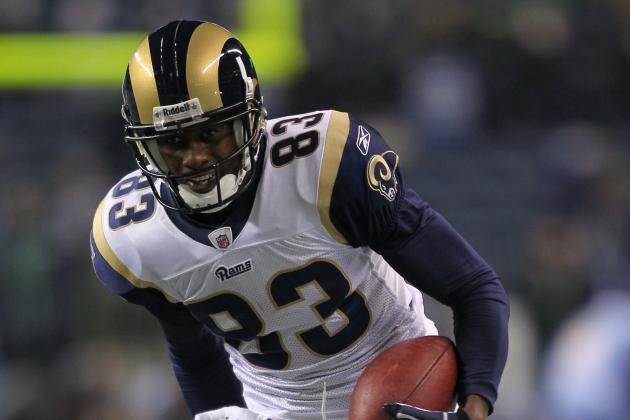 Otto Greule Jr/Getty Images

Ideal Destination: New England Patriots
The reason that the Patriots are the ideal landing spot for Brandon Lloyd is because of Josh McDaniels.
Lloyd had a Pro Bowl season with the Denver Broncos while McDaniels was calling the shots on offense. Now that New England has brought McDaniels onto its coaching staff, Lloyd would be wise to follow him.
Playing with a quarterback like Tom Brady would also be quite an upgrade for Lloyd. While he may not be the top receiver for the team, he could put up similar statistics as a second receiver for New England to the stats he'd put up as the top receiver for any other team.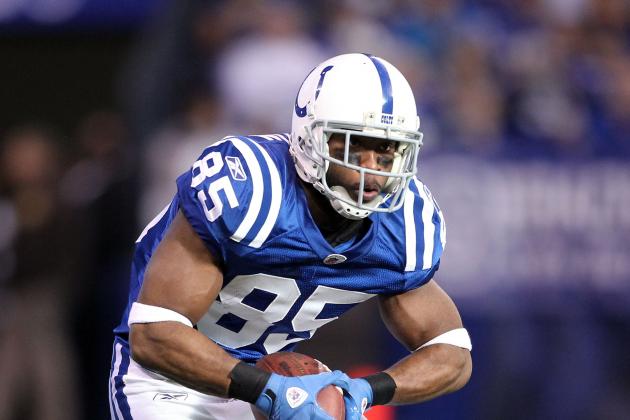 Andy Lyons/Getty Images

Ideal Destination: Indianapolis Colts
Even though Pierre Garcon would probably like to follow Peyton Manning wherever he goes, it would actually be more ideal to stay with the Colts.
The reason for this is that with Reggie Wayne leaving, Garcon would become the top target for the new quarterback, who will most likely be Andrew Luck. If Luck and Garcon could hit it off, they could have a similar relationship and production output to Manning and Wayne.
The idea of becoming a top receiver for a promising rookie quarterback should simply be too much for Garcon to pass up.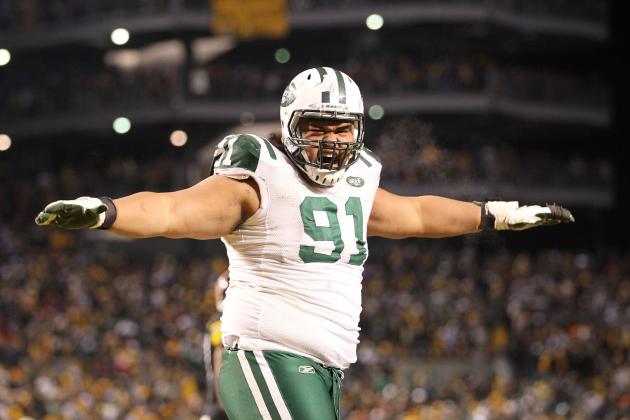 Ronald Martinez/Getty Images

Ideal Destination: New York Jets
Sources tell ESPN that a long-term deal between Sione Pouha and the Jets is close to happening.
This is actually a great situation for Pouha, regardless of the mental stability of the team. Pouha is the anchor of the Jets defensive line, the engine that makes the rest of the unit succeed.
Also, New York has made two AFC Championship games in the past three seasons. With Pouha's rising age, you can be sure he wants to be on a winning team.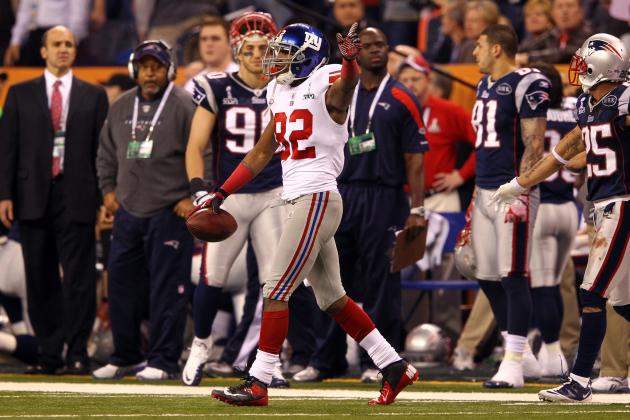 Al Bello/Getty Images

Ideal Destination: Houston Texans
I'm sure that the New York Giants would love to keep Mario Manningham, but with Hakeem Nicks and Victor Cruz, I can't see them paying Manningham as much as another team will be willing to pay him.
Manningham would have an ideal situation with a team like Houston. While he wouldn't be the No. 1 receiver, playing alongside a player like Andre Johnson would have to be quite an honor.
Manningham would be the direct benefactor of all the double-teams that Johnson receives. And with such a potent offense, you could bet that Manningham would have a productive statistical season.
Throw on top of that the fact that Houston is a team built to win many games for many years, and you have quite the destination for Manningham.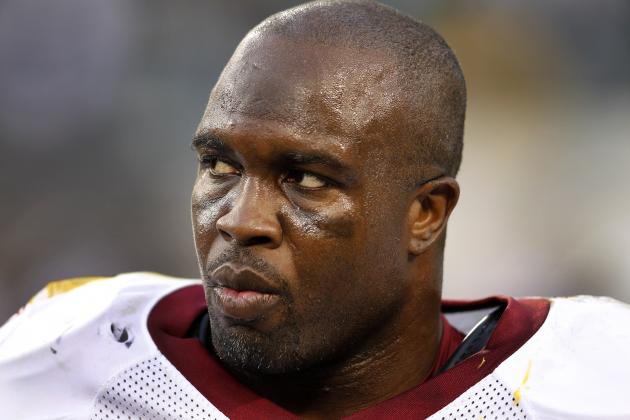 Rob Carr/Getty Images

Ideal Destination: Washington Redskins
I'm not sure if there has ever been a more underrated free agent than London Fletcher. I mean, all Fletcher has done over the past three years is make it to three Pro Bowls and one All-Pro team.
Still, no one seems to recognize the greatness of Fletcher. For that reason, it would be best if he just stayed with the place he's called home for the last five years. He's played his best football there, and at 36 years of age, he may only have a year or two left.
Look for Fletcher to make the right decision and retire as a member of the Redskins.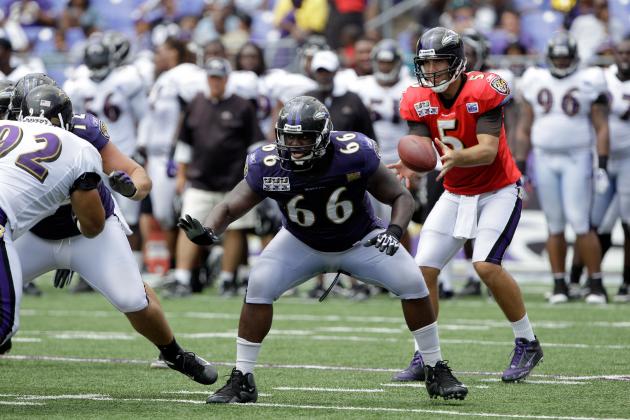 Rob Carr/Getty Images

Ideal Destination: Baltimore Ravens
Like I've said before, it will always make sense for an offensive lineman to stick with the only team that he has known. This is especially true when it is a run-first team like the Ravens.
While they may not say it, offensive linemen love when their team runs the ball. This allows them to get out into the open field and really lay some hits on people. Who wouldn't love that?
With Ray Rice as the running back, you know Baltimore is going to keep pounding the ball on the ground. This is why Ben Grubbs' ideal destination would be to stay home with the Ravens.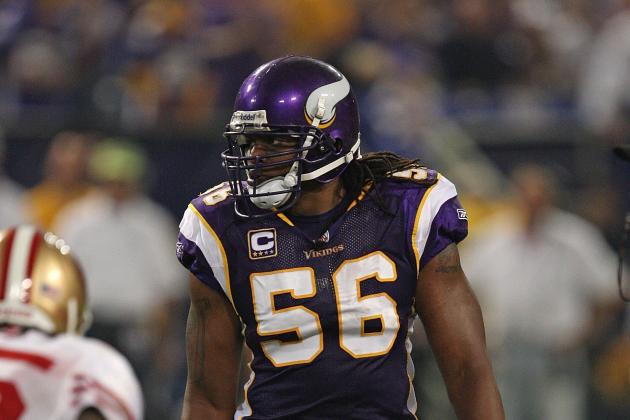 Jonathan Daniel/Getty Images

Ideal Destination: Philadelphia Eagles
While E.J. Henderson has spent his entire career with the Minnesota Vikings, I don't believe that would be the most ideal destination for him.
With the Vikings having to rebuild for the next few years, Henderson needs to find a team that is capable of winning right now. A team that is capable of winning in the short-term and also has a need at middle linebacker is Philadelphia.
Sure, everything was a disaster in 2011 for the Eagles, but there is no doubting how much talent is on that team. They just need to figure out how to put it together. Their biggest issue was arguably at middle linebacker, which Henderson would instantly fix.
Adding a player like this to the Eagles would instantly make them a more dangerous team.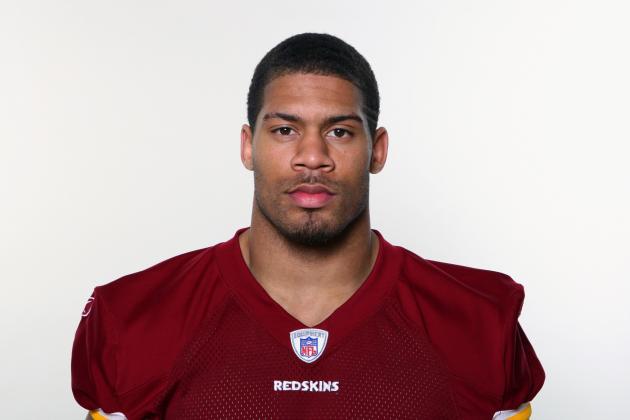 Handout/Getty Images

Ideal Destination: New England Patriots
It's simply time for LaRon Landry to get out from under the terribleness that is the Washington Redskins. He's spent his entire career there, but now it is time to move on.
The ideal destination for him would be to go to New England. First, Landry knows that if he goes to New England, he is going to win a lot of football games.
Secondly, the Patriots have a desperate need to improve their secondary, and Landry is the type of player who could instantly do that. Just the mere thought of Landry lining up in the Patriots secondary is chilling.
This would be a huge acquisition for New England and the perfect landing spot for Landry.