NBA Rumors: Latest Buzz Heading into Trade Deadline Week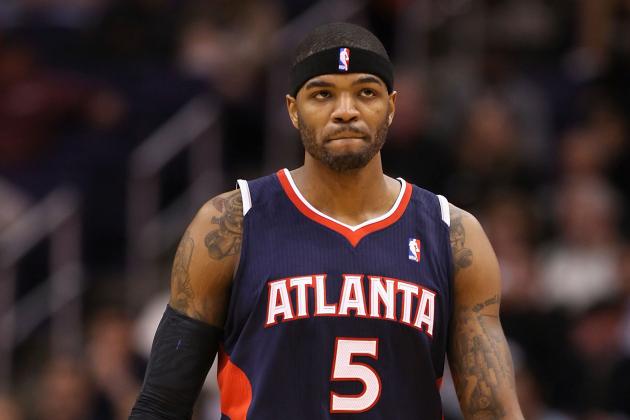 Christian Petersen/Getty Images

Dwight Howard and Rajon Rondo continue to dominate NBA trade rumors as the March 15 deadline creeps closer, but neither player appears likely to be on the move at this point.
Others big names such as Paul Pierce and Josh Smith are being mentioned as trade targets for some teams, while Stephen Jackson remains hopeful that he'll land in a location where he can actually play.
Will Jamal Crawford be headed out of Portland? Can Cleveland finally find a new home for Ramon Sessions?
Here is the latest buzz around the league now that we've got less than a week for teams to explore the trade market.
Begin Slideshow

»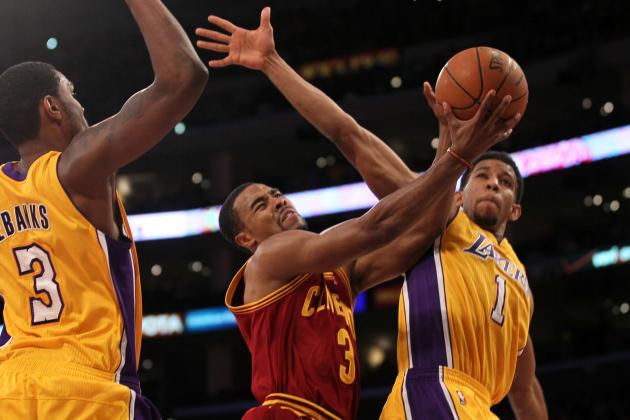 Stephen Dunn/Getty Images

Although Ramon Sessions has been on the trade block for almost the entire season, he still remains in Cleveland as a member of the Cavaliers.
Despite the team appearing to be "ready to trade" Sessions, Cleveland has no interest in taking back salary and would rather just land a draft pick in exchange.
The Los Angeles Lakers will give a long look to Sessions in order to upgrade at point guard, and the two teams could find common ground as we get closer to the finish line.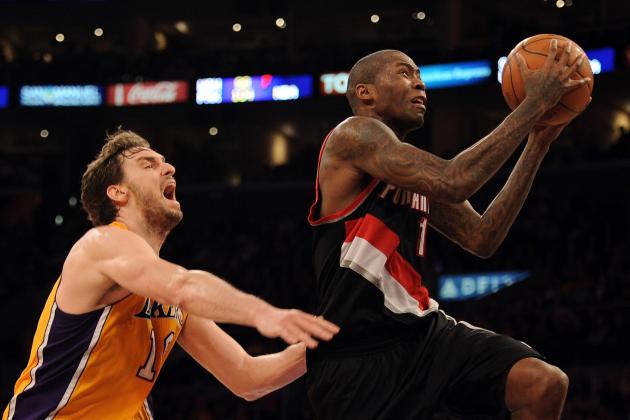 Harry How/Getty Images

Jamal Crawford was a particularly curious fit in Portland when he signed with the Trail Blazers before the season, and it hasn't worked out as expected.
However, at Portland's current asking price for the veteran scorer, it's highly unlikely he'll be moved.
The team is asking for a first-round pick as well as a young player in return for Crawford, and that is an unbelievably high demand considering he's widely expected to opt out of his deal after the end of the season.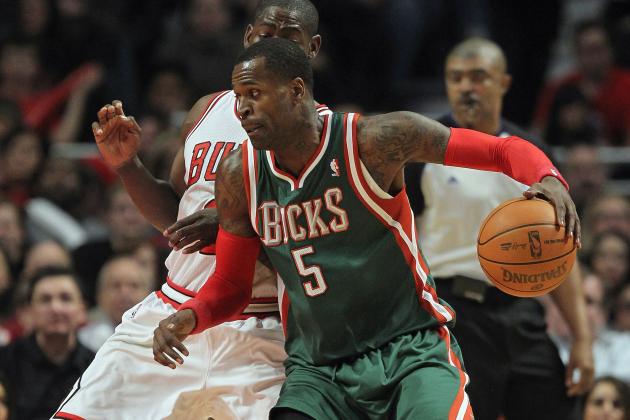 Jonathan Daniel/Getty Images

Stephen Jackson isn't happy in Milwaukee, and he has not seen eye-to-eye with Scott Skiles for the entire season.
Although the Bucks have fielded a "number of inquiries" for Jackson, his contract makes it incredibly difficult to facilitate a deal for the Bucks.
He'd almost certainly have to be packaged with a player on a more appealing deal (Ersan Ilyasova?) in order to punch his one-way ticket out of Milwaukee and onto another roster.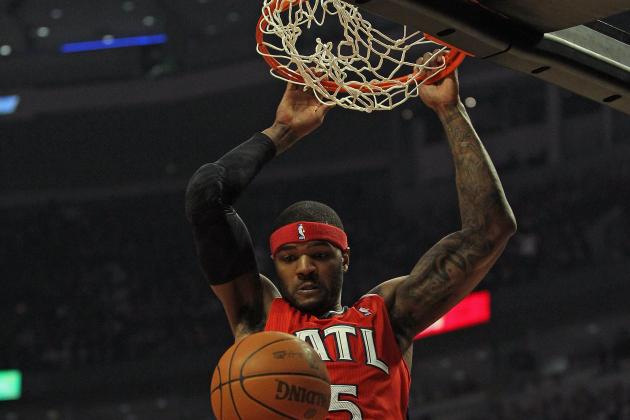 Jonathan Daniel/Getty Images

Josh Smith has wanted a trade out of Atlanta for quite some time now, and nothing has changed with the 2012 deadline right around the corner.
Smoove still wants a deal that sends him elsewhere, but with how well he's playing and without Al Horford (pectoral) in the lineup, it's going to take a monster deal to lure him out of Atlanta.
General manager Rick Sund is too smart to sell Smith at a discount, and an interested club is going to have to offer an unbelievable return if Smith is going to be on the move.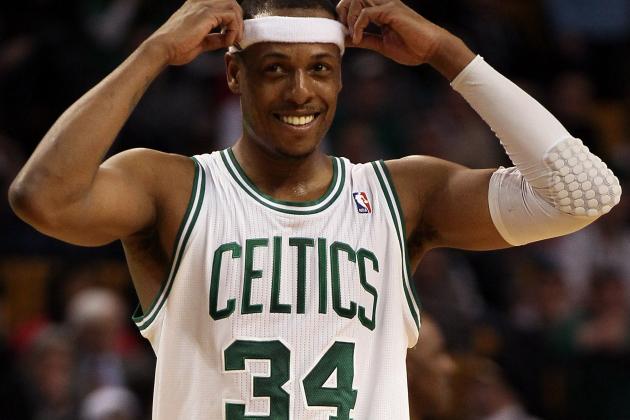 Elsa/Getty Images

Paul Pierce has spent his entire career with the Boston Celtics, but that hasn't stopped his name from popping up in trade rumors.
The team is "prepared to entertain offers" for its captain, and it would be very interesting to see if Danny Ainge had the verve to actually pull the trigger on a Pierce deal.
With two years and upwards of $30 million remaining on his contract beyond this season, it certainly won't be an easy task.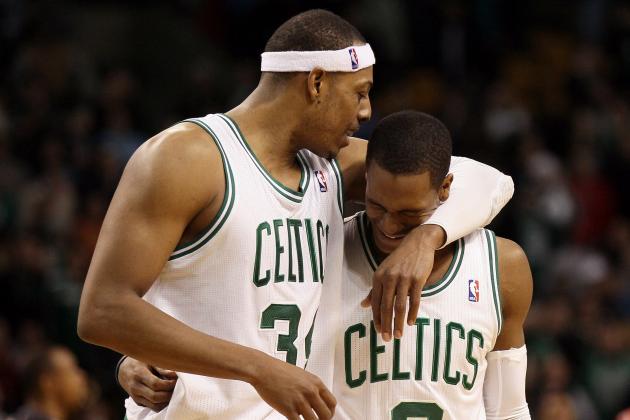 Elsa/Getty Images

We've heard Rajon Rondo's name in potential trades since before the season started, and despite the front office continuing to deny that he's available, Rondo could very well be on the move for the right price.
But what is the right price?
Danny Ainge would reportedly "have to be blown away" by any offer in order to give serious consideration to moving Rondo, and it's hard to imagine a scenario where any team pays a huge premium.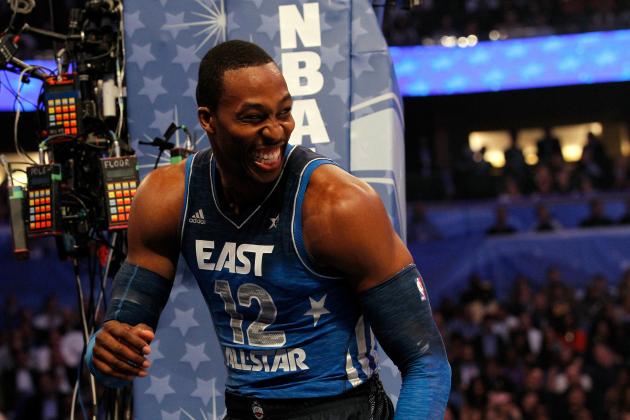 Ronald Martinez/Getty Images

The Dwight Howard saga continues with less than a week before March 15, and although he's eliciting major interest from a number of teams, the Magic remain hopeful of keeping him.
However, if the team does look to pursue a trade, count the Golden State Warriors and Houston Rockets as teams that would be willing to land Howard as a rental with the hope of convincing him to sign a long-term extension.
It's hard to predict exactly what will wind up happening with Howard, but it's looking less and less likely that Orlando is seriously contemplating moving its big man.
The Magic want a "Melo-like haul" for Howard.