Can the UFC Revitalize MMA in Japan?
Use your ← → (arrow) keys to browse more stories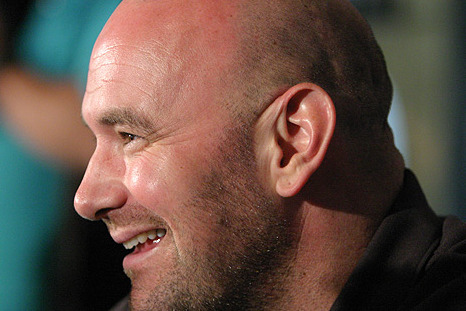 Dana White/ Jeff Cain for MMAWeekly.com
At UFC 144, the world's leading mixed martial arts promotion made its anticipated return to the Land of the Rising Sun.
The famed Saitama Super Arena played host to the event, which featured a memorable lightweight affair that saw former WEC star Benson Henderson dethrone the always-tough Frankie Edgar in a "Fight of the Night"-worthy performance.
The event was littered with many fan-friendly affairs with the preliminary battles transitioning itself seamlessly into the main card, where an Anthony Pettis knockout kicked off the pay-per-view event.
The UFC is looking to create a niche for itself in a market that has long been forgotten by big-wig sponsors. Since the demise of the Pride Fighting Championships, many promotions have looked to replicate the success of the juggernaut organization but have mostly failed.
World Victory Road's Sengoku once housed a bevy of talented fighters, which included former champions Marlon Sandro, Masanori Kanehara and current UFC contender Hatsu Hioki. The fledgling promotion ceased operations in March of last year after its biggest supporter, a discount chain store called Don Quijote, opted to invest its interests elsewhere.
Dream, too, has looked to establish itself as Japan's last saving grace, though financial woes and infrequent events have since hindered the growth of the promotion, which looks to slowly be slipping into obscurity.
With all of the scrutiny that surrounded Pride and with Zuffa's subsequent purchase of the organization in 2007, there will always be some sort of stigma attached to the UFC.
Alleged ties with the Yakuza eventually nixed many sponsors and television deals that once inhabited Pride, which sent the company into a quick downward spiral where the UFC opted to buy the promotion when the opportunity presented itself.
It was always its intention to keep Pride alive, but with no television wanting to pick up the scandalous promotion, it was in the UFC's best interest to shut down operations altogether.
Japan's mixed martial arts scene has since suffered, but with the UFC's commitment, finances and resources, it is the last saving grace of revitalizing MMA back into the birthplace of martial arts.