20 Footballers Who Don't Score Enough Goals for Their Talent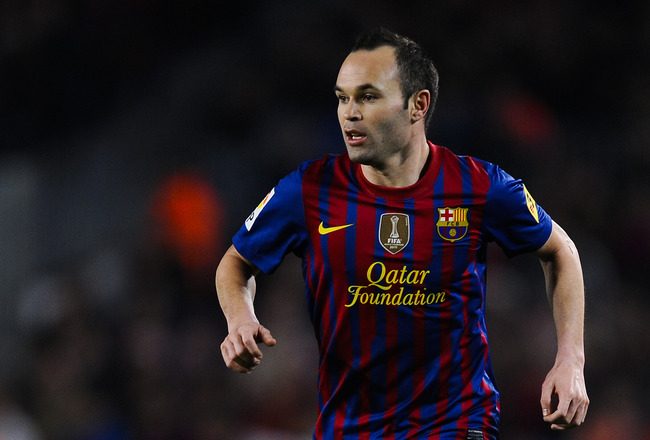 David Ramos/Getty Images
Some of the best footballers in today's game do not score goals as often as you would expect considering their talent.
Great attacking players can help their team in a variety of ways but putting the ball in the back of the net regularly certainly trumps other options.
The players on this list are those that definitely have the talent to score more goals than they do. While they may have a good season or two with scoring goals they could be more consistent and much better in that department.
Let's take a look at some of the best footballer's who don't score enough goals for their talents.
Nani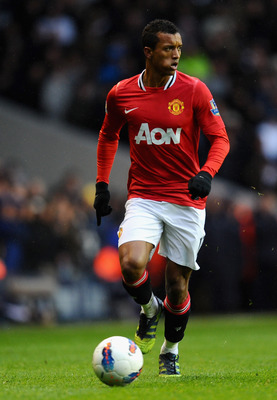 Mike Hewitt/Getty Images
Nani has improved in all aspects of his game since his early days at Manchester United but he can do even better in front of goal.
If he wants to emulate, not for the sake of being likened to, his former teammate Cristiano Ronaldo, Nani has score more goals.
Last season was his best for the Red Devils in term of goal output and he just hit the 10 goal mark. He is on pace to that again this season and if that does happen and he continues to produce that number, or more, on a regular basis, he will be considered one of the best wingers around.
Luka Modric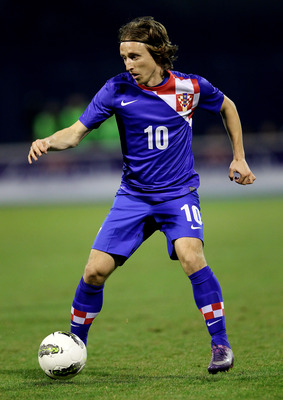 Scott Heavey/Getty Images
Ten goals in a season shouldn't be too much to ask from a player of Luka Modric's caliber. Especially considering that similar but better players such as Xavi and Iniesta are on this list as well.
Modric has averaged about four goals a season during his time at Tottenham. His last season at Dinamo Zagreb saw him score 15 goals for the team.
If Modric can add some more goals to his game that would make him, and Tottenham, even better.
Angel Di Maria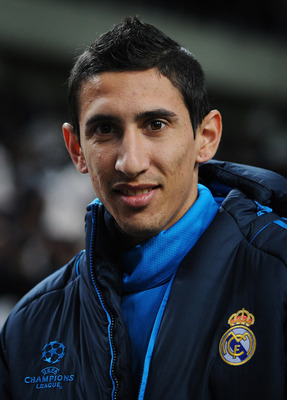 Jasper Juinen/Getty Images
Angel Di Maria is certainly a very talented player on the wing and he has a great ability to provide opportunities for his teammates.
In a squad like Real Madrid's though, everyone gets their chance to score and Di Maria has the quality to do better in that aspect.
He has scored 10 goals in a season only once in his career and that was at Benfica. His assist total is very good and doesn't necessarily have to decrease in order for him to score more goals.
David Silva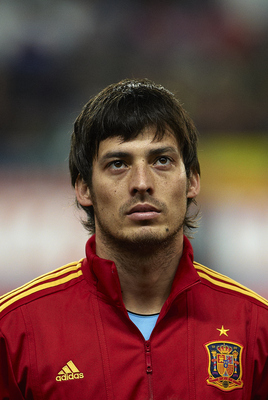 Manuel Queimadelos Alonso/Getty Images
Considering what he has done since arriving in the Premier League you would expect that David Silva had more goals in him.
Playmaking is his main forte but that doesn't mean that he can't chip in with a few more goals as well. With all the attacking power that Manchester City possesses it may not ever be a problem. A David Silva who scores more goals would certainly bring an extra element to an already potent offensive force.
Alexis Sanchez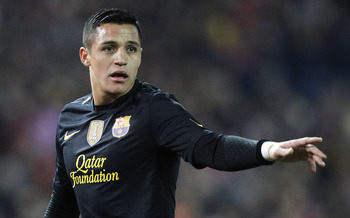 Angel Martinez/Getty Images
Alexis Sanchez had his best season in terms of goals last year but he only scored 10 goals. He is already on track to pass that with eight goals so far this term.
Sanchez has been used a variety of roles and playing with better teammates has given him chance to improve on all parts of his game.
As his career progresses, Sanchez will have continue on with that kind of output.
Wesley Sneijder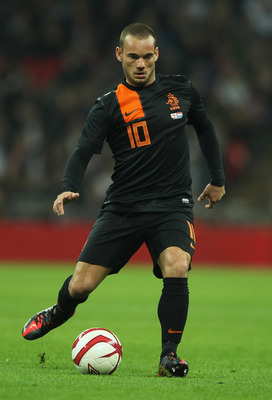 David Rogers/Getty Images
Wesley Sneijder's standout season goal-wise goes back to his younger days at Ajax. Since then the player hasn't done too much in that category nor does he have a great number of assists.
The Dutch playmaker is full of talent and certainly has all the attributes to be more productive in that area of his game.
Antonio Valencia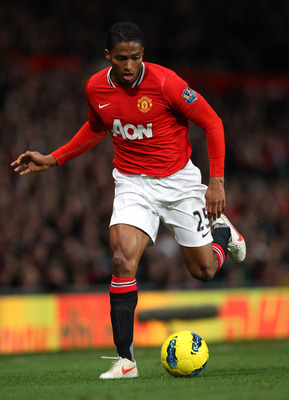 Alex Livesey/Getty Images
Maybe it is something that will never happen for this player but Antonio Valencia surely is talented enough to score more goals.
Again, 10 goals in all competitions really shouldn't be that difficult for the better players in the world and Manchester United could do with arguably its best winger scoring some more.
Valencia is a bit more of a natural winger in the way that he plays so it may be that the goals just won't come.
Andres Iniesta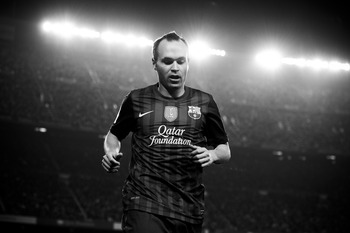 David Ramos/Getty Images
Andres Iniesta's goals against Chelsea in the Champions League and the Netherlands in the 2010 World Cup show just how important it is to have that facet to your game. Even if you are one of the world's best playmakers.
Iniesta rarely comes close to the 10 goal mark for midfielders and that is down to the player as well as Barcelona's style of play. The goals he does score are usually important or fantastic and sometimes they are both.
Fans could do with seeing more goals like that lob against Racing Santander.
Diego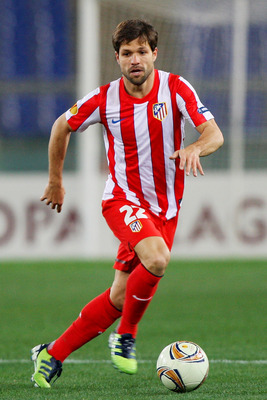 Paolo Bruno/Getty Images
Diego hasn't been the same player since his stint at Juventus, but he is still only 27. During his time at Werder Bremen he was in the double digits for goals every year.
He is a player with good technique who, if he starts performing at his previous level, will get back into the goals on a regular basis.
Mesut Ozil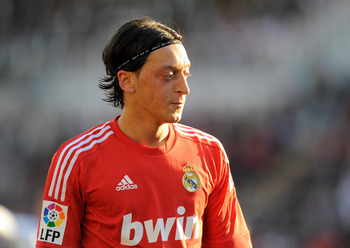 Denis Doyle/Getty Images
Mesut Ozil is on this list for the very same reason as his teammate, Angel Di Maria. He contributes very well in the assist department and could chip in with a few more goals to his game.
He did reach the 10 goal mark in his first season with Madrid but that has not happened at any other point in his career.
Ozil has a very bright future ahead of him and may yet add that element to his game that will make him a better player for club and country.
Xavi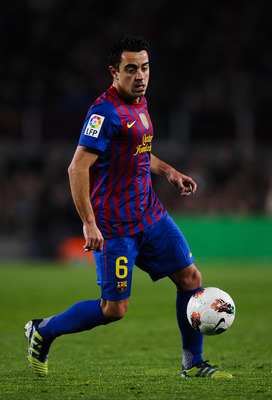 David Ramos/Getty Images
Xavi's case is another that is more about the past than the future. The Barcelona midfielder is having a career year in front of goal with 12 goals in all competitions for Barcelona thus far.
The last time he reached the 10 goal mark was in 2008/09, Barcelona's inaugural season of dominance.
Barcelona's style of play is well known but before that season, Xavi still did not have many goals to his name.
Given the importance of his task for Barcelona and Spain it may be foolish to say that he hasn't scored enough goals but that is just the plain truth. For his talent, Xavi should have been able to put the ball in the net a lot more than he has over the years.
Jesus Navas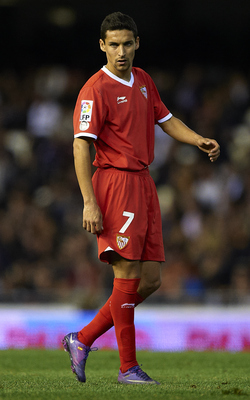 Manuel Queimadelos Alonso/Getty Images
In 2009/10, Jesus Navas had 11 goals and 12 assists in all competitions for Sevilla. A player of his quality should have statistics like that on a consistent basis.
Sevilla has a solid outfit and Navas should be able to produce more in the team. He has the trickery and pace to create his own opportunities and a player like Alvaro Negredo to help keep defenses honest.
Antonio Cassano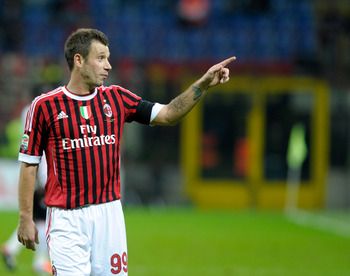 Claudio Villa/Getty Images
Antonio Cassano is one of the most gifted Italian players to play the game. Only once during his career did he ever score more than 15 goals in a season.
A player with Cassano's talent should have been able to consistently score around 20 goals per season.
Anderson
Laurence Griffiths/Getty Images
Anderson has not realized his full potential yet but he is still a talented enough player who should be able to score more goals than he does. He hasn't scored over five goals in any season since he has been at Manchester United.
With his attacking drive, he has the ability to get into positions that will enable him to score more goals.
Fernando Torres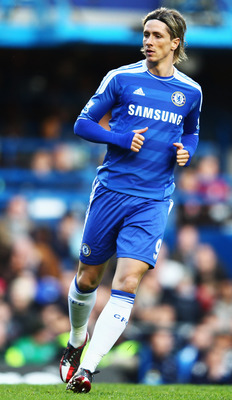 Clive Mason/Getty Images
We all know what's going on with Fernando Torres at the moment. It's certainly enough criteria for being on this list.
After all the goals that 'El Nino" used to treat fans of Atletico Madrid and Liverpool with, the well has dried up for the last year or so. It may just be a matter of time but Torres is certainly not scoring enough for a player of his talent.
Andy Carroll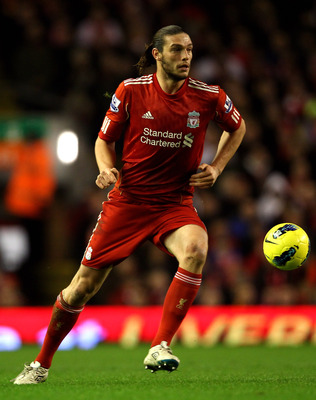 Clive Brunskill/Getty Images
Andy Carroll is in the same boat as Fernando Torres right now. While he is by no means in the same class as the Spanish player, he should be doing a lot better in the goals department.
That is, after all, what Liverpool paid £35 million for.
Aaron Lennon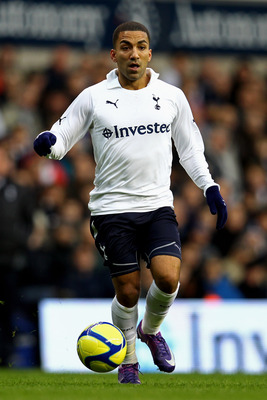 Julian Finney/Getty Images
Aaron Lennon is one of the fastest players in the game and has the ability anyone who marks him.
His creative attributes, and that major physical aspect of his game, should allow him to score more goals for his team.
Lennon has never scored more five goals in a season and that is something that he must get better at.
Theo Walcott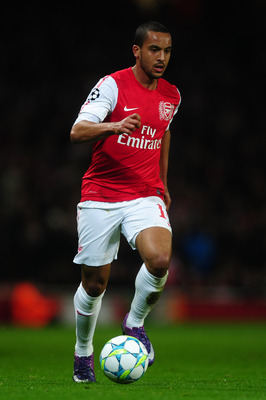 Laurence Griffiths/Getty Images
Last season was the first time that Theo Walcott reached double digits in goals for Arsenal. He may be on target to do something similar but as of right now that is an anomaly in his career.
Walcott showed some good finishing at different times last year and if he can continue that and work on his composure and decision-making, more goals may follow.
Salomon Kalou
Chris McGrath/Getty Images
Salomon Kalou's failure to live up to his hype is partly down to his lack of goal-scoring. The Ivorian attacker had some good productivity at Feyenoord but that has been lacking at Chelsea.
There have certainly been some good moments but if Kalou had some consistency in that part of the game, he would be considered a much better player than he already is.
Gervinho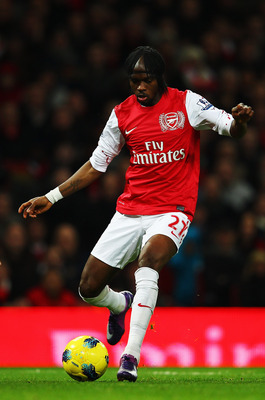 Clive Mason/Getty Images
It seemed that Gervinho may be able to provide a goal-scoring threat for Arsenal after he achieved double digit totals in the last two seasons with Lille. He only has four goals at the moment and it is very unlikely that he will repeat that feat.
Composure seems to be the main problem for the Ivorian, as there have been a good number of times this season where he has been one on one with a keeper and not produced a goal.
He certainly has the ability to be in the double digits on a consistent basis and maybe next year Arsenal will see an improved player in front of goal.
Keep Reading