Penn State Football 2012: Predicting the Pre-Spring 2-Deep Depth Chart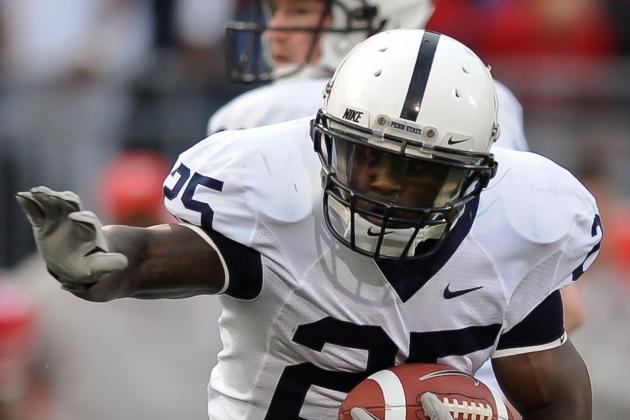 Jamie Sabau/Getty Images

Penn State will open up its spring football practices later this month, but with a number of schools releasing their spring depth charts ahead of time, we thought it might be a good time to try predicting the spring depth chart for the Nittany Lions.
We went ahead and removed all graduating players from last year's bowl team and, for the most part, bumped everybody up a spot in the depth chart. Some positions look to be in solid shape already, such as the running back position and the linebackers, while others have some question marks left and right.
Here is a look at what the Penn State depth chart might look like.
Begin Slideshow

»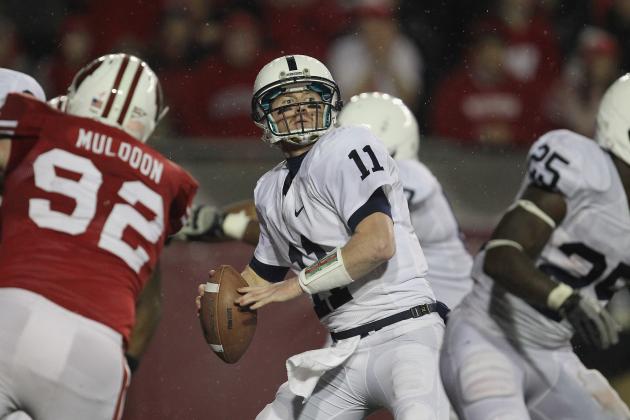 Jonathan Daniel/Getty Images

Matt McGloin, senior (redshirt)
Rob Bolden, junior/Paul Jones, sophomore (RS)
The truth is the quarterback job should be up for grabs with the new coaching staff in place, but for now, we'll look for Matt McGloin to continue being the guy to beat by default.
Will Rob Bolden finally develop a bit, and what role will Paul Jones end up playing?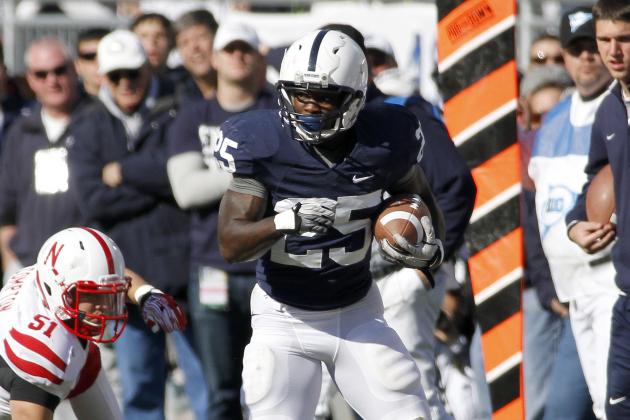 Justin K. Aller/Getty Images

Running Back
Silas Redd, junior
Curtis Dukes, junior (RS)
If there is one position that is a given, it may be the running back position. Silas Redd was among the Big Ten leaders in rushing last season and should be the main focus of the offense in 2012.
Chas Dukes, if healthy, will be a nice option to have when needed.
Fullback
Mike Zordich, senior (RS)
Zach Zwinak, sophomore (RS)
On short-yardage downs, look for Penn State to call on its fullbacks, starting with Mike Zordich.
Zach Zwinak was a top recruit out of Maryland in 2010, so look for him to finally get some significant snaps if needed.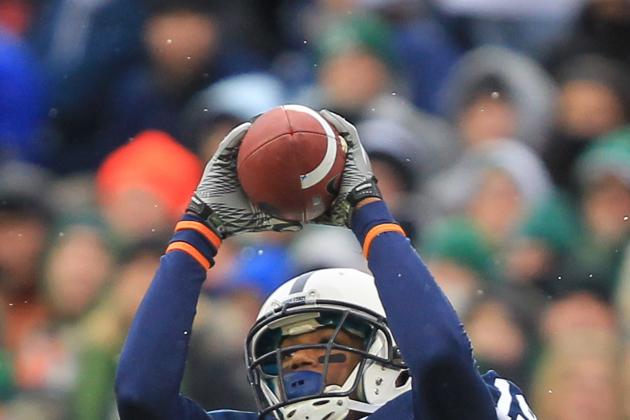 Hunter Martin/Getty Images

Justin Brown, senior
Devon Smith, senior
Other Options: Curtis Drake, Christian Kuntz, Shawney Kersey, Brandon Moseby-Felder, Alex Kenney, Allen Robinson, Bill Belton
The quarterback situation may be shaky, but the wide receivers will really need to step up this spring and fall to establish some dependability in the passing game as well.
Justin Brown and Devon Smith are the seniors, and it will be interesting to see if Bill O'Brien's offensive system finds more efficient ways to make use of Smith's speed and Brown's height.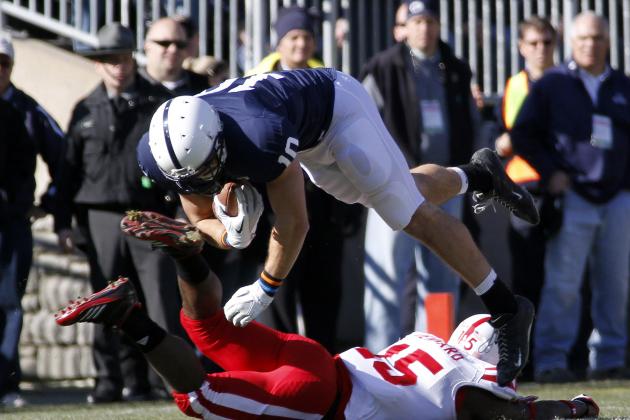 Justin K. Aller/Getty Images

Gary Gilliam, junior
Kevin Haplea, junior (RS)
Without question, the key position in Bill O'Brien's offense (other than quarterback, of course) is the tight end.
Is there a Rob Gronkowski on the roster? Well, no, but Gary Gilliam and Kevin Haplea will do their best. The future of the position looks bright with Adam Breneman announcing his commitment to Penn State for the Class of 2013.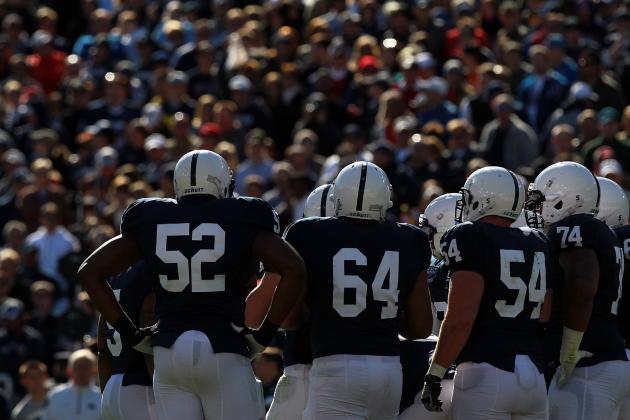 Ronald Martinez/Getty Images

LT: Mike Farrell/Donovan Smith
LG: Mark Arcidiacono/Eric Shrive
C: Matt Stankiewitch/Ty Howle
RG: John Urschel/Frank Figueroa
RT: Adam Gress/Nate Cadogan
The offensive line will have a new coach to work with, which could mean some changes will be made in terms of who is playing what position. This makes for one of the more unpredictable units on the team in 2012, but for now let's try going with the upperclassmen players filling in at the positions that were most used in 2011.
Only center Matt Stankiewitch was a starter at the end of the season.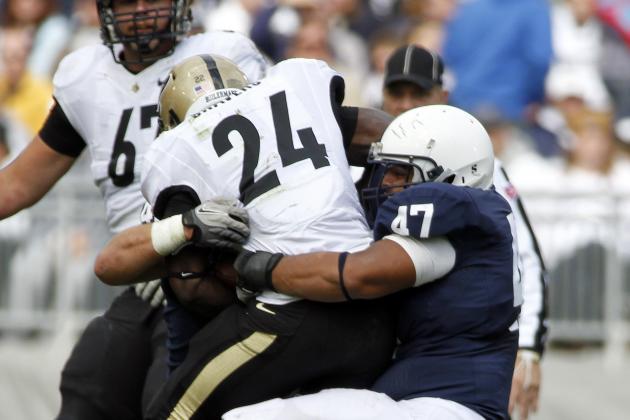 Justin K. Aller/Getty Images

LE: Sean Stanley/Kyle Baublitz
LT Jordan Hill/James Terry
RT: DaQuan Jones/Luke Graham
RE: Pete Massaro/C.J. Olaniyan
Penn State loses Devon Still, but could bring back Pete Massaro, who missed the 2011 season with a torn ACL. Sure, he has been beat up, but if healthy, Massaro would be a welcome addition to the line. He could perhaps have the same kind of impact a player like Jerome Hayes had in a similar situation.
Jordan Hill will emerge as a top defensive threat and will look to follow in the footsteps of Still. Sean Stanley is a returning starter as well.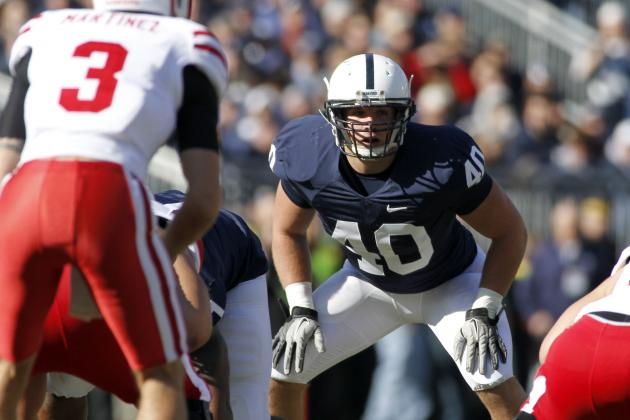 Justin K. Aller/Getty Images

OLB: Gerald Hodges, Senior; Mike Hull, Sophomore (RS)
MLB: Glenn Carson, Junior; Mike Yancich, Senior (RS)
OLB: Michael Mauti, Senior (RS); Khairi Fortt, Junior
Just as the defensive line is looking to bring back Pete Massaro, the linebackers expect to have Michael Mauti back as well. After going down to injury early in the 2011 season, Mauti is looking forward to getting back on the field and hitting somebody, similar to Paul Posluszny's situation a few years back.
The starting three should be Mauti, Gerald Hodges (who is expected to have a fierce season) and Glenn Carson, who was a surprise starter in the middle last year. But look for Khairi Fortt to work his way into the mix on a regular basis.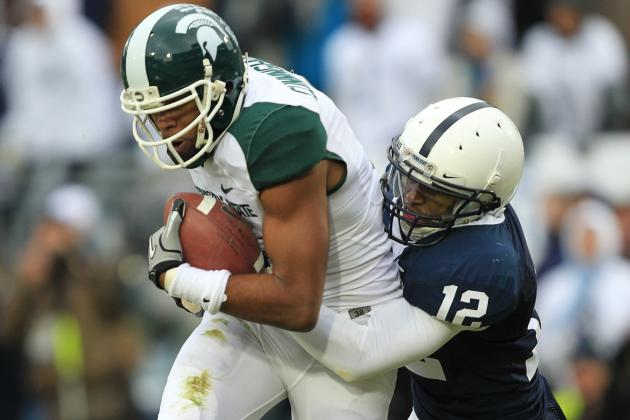 Hunter Martin/Getty Images

Left CB: Adrian Amos, Sophomore; Derrick Thomas, Junior (RS)
Right CB: Stephon Morris, Senior; Mike Wallace, Junior (RS)
Penn State has one player with decent playing experience at the cornerback position, Stephon Morris, while the other side of the field will see a bit of a youth movement.
As a freshman, Adrian Amos got to see some playing time throughout the season and made some nice plays. In 2012, he could take over the starting job left vacant by D'Anton Lynn.
Morris may have technically been behind Chaz Powell on the right side of the field on the depth chart, but his contributions to the defense were solid. Those two should be backed up this season by Mike Wallace and Derrick Thomas.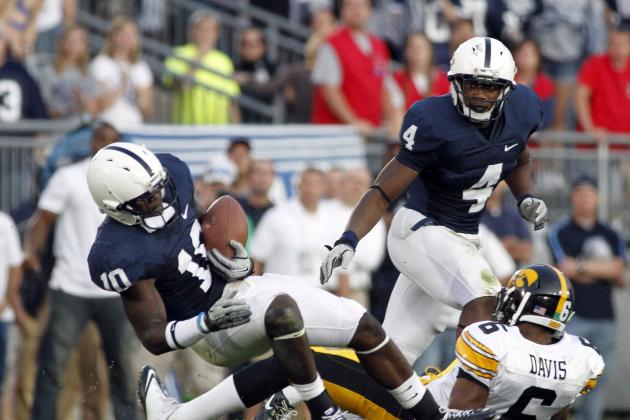 Justin K. Aller/Getty Images

FS: Malcolm Willis, Junior (RS); Ryan Keiser
Hero: Stephen Obeng-Agyapong, Junior (RS); Jake Fagnano
With the losses of Drew Astorino and Nick Sukay in the middle of the secondary, Penn State will look to some unproven players to step in.
Mike Wallace, who could also be used at cornerback, could find a starting spot at one of the positions. Stephen Obeng-Agyapong has waited patiently for his time on the field as a starter and will hope to show that the time was worth the wait.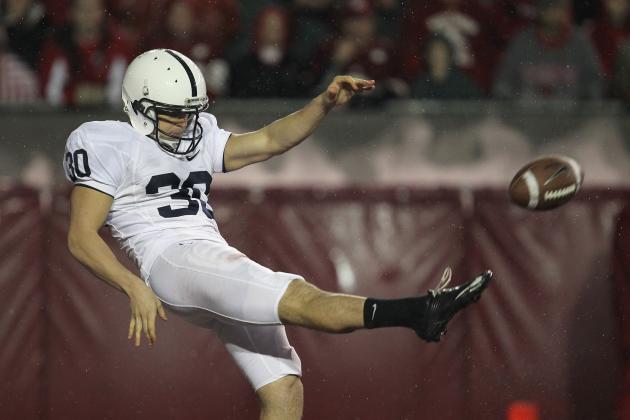 Jonathan Daniel/Getty Images

Kicker: Sam Ficken, Junior
Punter: Anthony Fera, Senior
The special teams for Penn State got off to a painfully slow start last season, in part because Anthony Fera was working his way back into Joe Paterno's good graces following off-the-field issues. Once Fera returned to the field, the difference was noticeable.
But what makes this season different is the addition of a true special teams coach. The staff change figures to have had an immediate impact, as there will be a coach who will work solely with the special teams units.
Will this result in a lightened workload for Fera? Perhaps, and we'll run with it for right now.
Kevin McGuire is a featured columnist for Bleacher Report and the managing editor of Nittany Lions Den. Follow him on Twitter, like him on Facebook and add him to your Google+ circle.