2012 NFL Draft: 6 Rookies Who May Become NFL Busts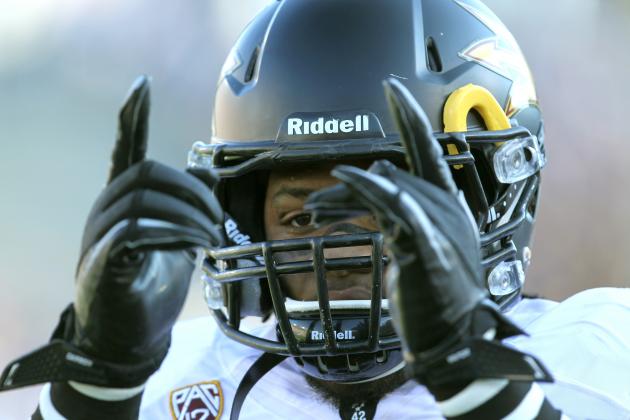 Stephen Dunn/Getty Images

It happens to a number of great collegiate athletes every rookie season.
There's a highly-touted college prospect with all the right moves on that college football field. Unfortunately, when said prospect gets drafted by an NFL team, that aura of athleticism begins to shift and deteriorate.
Whether it's due to poor work ethic, off-the-field distractions, or an inability to adjust to the NFL level of play, there are always a couple guys who can't keep up when they get to the pros.
Here's a look at six rookies who may become NFL busts.
Begin Slideshow

»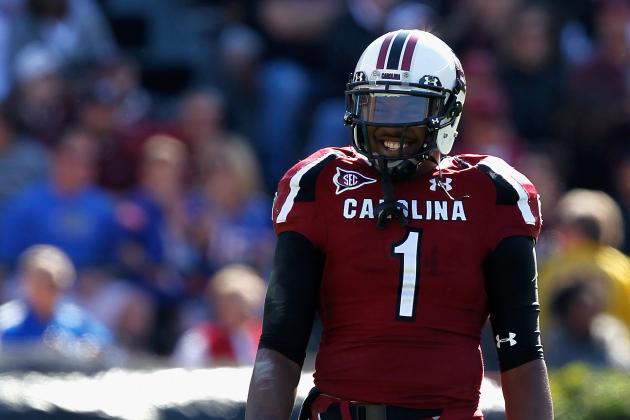 Streeter Lecka/Getty Images

It might not be fair to bag on Alshon Jeffery strictly because he has weight management issues.
But there are other qualities lacking that make him a concern for prospective teams.
The upside to Jeffery is that he has great hands. But if he can't get his speed and route running underwrap, those hands might go to waste. Despite his beastly size and strength, his lack of speed won't get him past many NFL cornerbacks.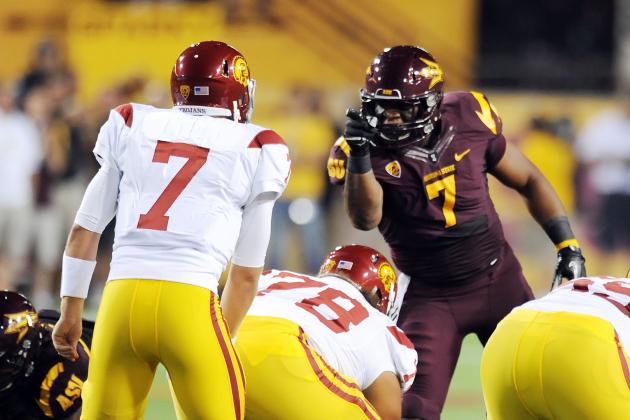 Norm Hall/Getty Images

If intensity and love of the game can be made into a bad thing, Vontaze Burfict is the poster child for it. This is the guy that could give Ndamukong Suh a run for his money.
Burfict doesn't have the ability to productively channel his aggression into solid play, and has gone so far as to punch his own teammate.
Add that to a terrible combine, and teams can speculate that Burfict is more trouble than his athletic prowess is worth. Burfict posted poor times, showing a lack of preparedness. Also, he refused to take responsibility for his bad behavior during his team interviews, showing a lack of respect for both himself and prospective teams.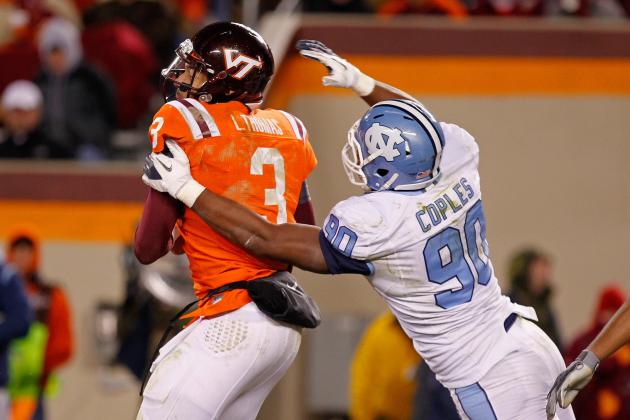 Geoff Burke/Getty Images

Quinton Coples might be considered a first-round pick by most mock draft gurus—and heck, the kid has incredible athleticism—but his pension for laziness could bring on his downfall in the NFL.
This blot on his work ethic is incredibly unfortunate, given what a talented athlete he is. At 6'6" and weighing in at around 285 pounds, Coples has strength and agility that make him one of the most—if not the most—talented defensive player in his draft class.
But Coples's tendency to lose steam could make him a serious liability, especially if it's in an NFL playoff situation. While OGDraft.com argues that this bout of lethargy could've been a tactic to keep himself from getting hurt, who's to say that Coples can break his bad habit of not putting in 100 percent?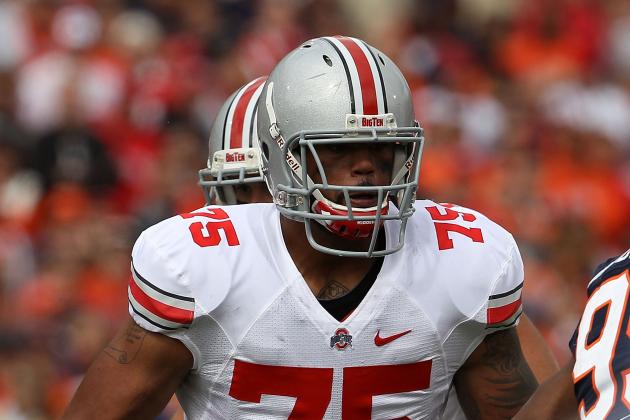 Jonathan Daniel/Getty Images

Ohio State scandal aside, Mike Adams is yet another first-round prospect that could be an NFL bust.
Sure, Adams's athleticism would benefit any team that drafts him: His size, strength and excellent footwork would behoove any team looking to beef up their O-line.
Adams has had issues dodging the injury bullet. He missed college games due to shoulder, knee and foot injuries. An experienced opposing defensive player could ram into Adams in just the right way to put him on the bench for any number of games, making his strength, size and excellent footwork obsolete.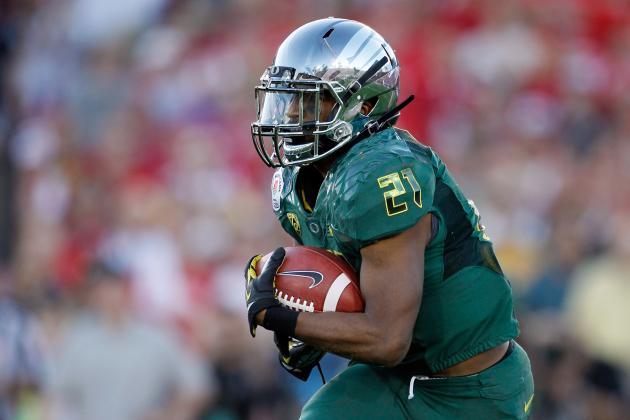 Jeff Gross/Getty Images

LaMichael James is so special-case that it's almost a joke. Despite all of his immense talent, he is an extremely limited running back.
He has great speed, but isn't a strong runner. He is great in the open field, but doesn't have the capacity to break out of many tackles and doesn't have any experience with pass protection. His small frame and stature make him hard to catch, but it also makes his durability questionable.
Top that off with his inability to handle a heavy workload.
At best, James could be what NFLDraftGeek.com calls "a luxury pick." Any team that drafts him will have to want him for special scenarios, but not rely too heavily on him. He comes with all sorts of restrictions, and he isn't even part of the NFL yet.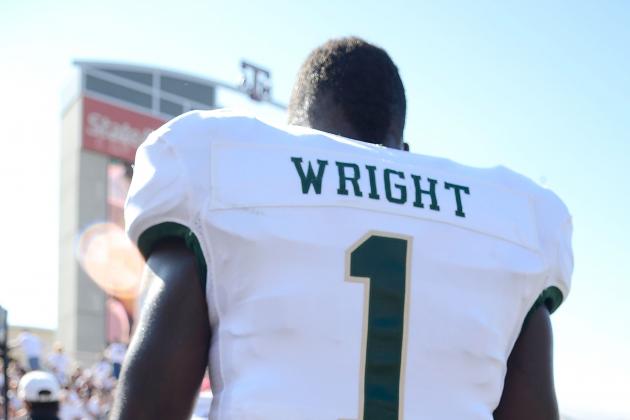 Sarah Glenn/Getty Images

It isn't that Kendall Wright isn't a great football player. And it is possible that, with a year or two under his belt, he could be a solid, successful NFL receiver.
But his lack of experience with NFL-style routes and questionable "ability to beat pass coverage" keep him from being a No. 1 receiver on any team.
Again, Wright is a wonderful athlete, worthy of his first-round-caliber recognition. But any team looking for a go-to wide receiver early in the draft—the San Francisco 49ers, for example—should look elsewhere.