San Francisco Giants Roundtable: Offseason Free Agent Additions
The Giants 2009 winter off-season has been, in a word, eventful. They ended the 2008 season on a high note, with Tim Lincecum beating the Dodgers and earning his 18th win of the season.
He later went on to garner almost all of the top pitching awards in the league, including TWIB starter of the year, Players Choice winner for Best Pitcher, and a Cy Young award to go along with the rest.
General Manager Brian Sabean entered winter this year with a few goals in mind: retool the bullpen, add a proven infielder to set the rookies in place, and add a bat for the middle of the order. He has also stressed that the new upper management for the team wants to add these pieces while not subtracting in other areas, such as the youth movement that started last year or the pitching staff that has been a bright spot for the last couple years.
This week's Round Table asks Giants' Community Leaders Daniel Penza and Andrew Nuschler, what they think, along with my input just for fun. Section One is the signings. Look for Section Two (Off-season Needs) in the next day or so.
Section One: The Signings
Jeremy Affeldt—Grade: A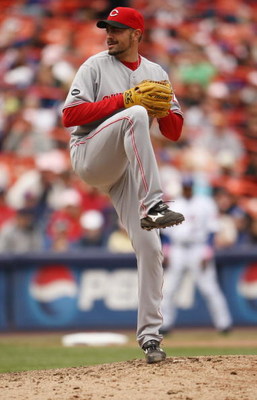 Aczon: I liked the signing. It addressed the need of bullpen help while adding a good veteran who should be a positive clubhouse influence. Affeldt had a career year in 2008 and I like the fact that he has very few walks in his career.
Grade: A
Nuschler: The middle relief was one of the Giants' greatest weakness—second only to the offense. Affeldt represented the cream of that crop with a career strikeout-to-walk ratio approaching 2:1.
Even better, he's a southpaw who pitched to a sub-4.00 earned run average in Colorado. The icing on the cake, however, is that Sabean and friends locked him up for two years, $8 million. Middle relievers had been grabbing king's ransoms in recent years, and since Affeldt was the first free agent to sign, avoiding such a mistake was key.
Grade: A+
Penza: He's without a doubt in my mind the best signing of the off-season thus far. He was damn good pitching in two of the most hitter-friendly parks around the past two seasons and is now going to be at AT&T Park for half the year. Considering all the woes that we saw last season, an effective reliever will be a great asset to helping the young pitcher gain confidence and will allow them to feel comfortable handing the ball of to Bruce Bochy.
Grade: B+
Bobby Howry—Grade: A-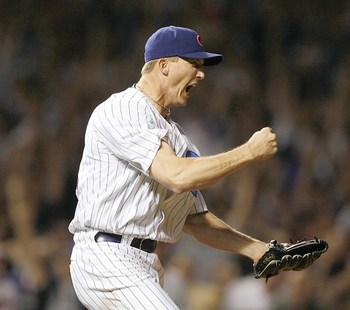 EA: Howry throws hard, has great control, and will work with the younger guys (Sergio Romo and Alex Hinshaw) to help set the table for closer Brian Wilson. His high ERA (5.35) was a concern, but Cubs manager Lou Piniella attributed it to overwork early in the beginning of the season.
Grade: A
AN: Another great signing. He got smacked around a bit and registered a 5.35 while pitching in the friendly confines of Wrigley Field. But there are several reasons to really like this signing.
First, it was only for a year at $2.75 million. That's not bad considering the dude's got 11 years in the Show. If he doesn't bounce back or gets worse, he's gone after 2009.
Second, Wrigley is a much more difficult park in which to pitch than Pac Bell. Not only are the winds still there, but also it's smaller. Much smaller.
Third, take a look at Howry's peripherals. Despite the brutal ERA, he struck out 59, walked only 13, and his career K:BB ration is well over 2:1. I say he rebounds well in a park that's more conducive to pitching.
Grade: A
DP: His 2008 was terrible. Let's face it, a 5.35 ERA is nothing to brag to mom about. But when you look at his history, there are a lot more positives than negatives. The most important thing that he does is keep runners off the base paths. He doesn't walk people and that will keep the Giants in a lot of games. He's up there in age, but this is the kind of pitcher in the pen that Brian Sabean has had numerous times before.
Grade: B
Edgar Renteria—Grade: C+
EA: I might be alone in this boat, but I like the signing. Like I said in this article, at the time of the signing, the Giants got Renteria AND Howry AND Affeldt for the price of Rafael Furcal.
Now we know that Furcal signed for a discounted price, but I supported the move at the time. Hopefully he turns around last year's dismal season at the plate and continues his solid work on defense. He's lost a step but that shouldn't be too much of a problem for what he could potentially bring to the top of the Giants lineup.
Grade B
AN: Renteria is an offensive upgrade over Vizquel. However, he's also a substantial defensive downgrade. The price-tag wasn't awful, but the skills may be in decline.
There is a lot of good—Renteria's a former All-Star in the National League, he has postseason experience (including a World Series ring), he's a career .290 hitter, and even a repeat of his poor years would be an improvement. Plus, he'll take some pressure of the development of Burriss.
Unfortunately, there's also a lot of bad—he struggled in a much more potent lineup, his declining defense was never in Vizquel's league to begin with, he's never shown much power, and he might block the development of Burriss at a more valuable position. Plus, SF's got him for two years so, if he continues to decline, the Giants have wasted another $9+ million in 2010.
Grade: C
DP: If you have read any of my stuff since Edgar Renteria has signed with the Giants, you know I'm not a fan of it. He's coming off of maybe his worst year offensively and being 33 years old doesn't help him at all.
Every person you read, except for Renteria himself, has said he's lost a step defensively. That doesn't bode well for a team that is going to rely a lot on their defense if they don't get a big bat before the season starts. Maybe it's just the fact that I'm a big fan of Manny Burriss and don't like how Sabean has gone back and forth with how to use the youngsters.
I don't know how the Giants would be able to move Renteria if he struggles as some say they would do, but I just know he's going to have to do a lot to win me over.
Grade: C
Randy Johnson—Grade: B-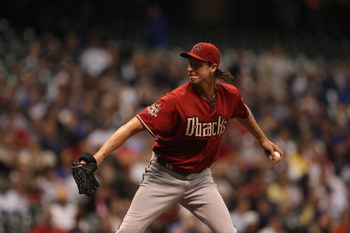 EA: Adding a 5-time Cy Young winner to any staff will make them better. The Giants "lost out" on CC Sabathia, and wasted no time going after a big lefty with Bay Area ties.
He may have lost a couple MPH, but he still went 11-10 last year and strikes out a bunch of guys. His approach to 300 wins should bring the fans in and help showcase the youngsters on the team.
His presence should also take some of the focus off of Tim Lincecum and even help out Barry Zito, being more of a mentor type than the ever-friendly Zito.
Grade: B
AN: I have no idea what to make of it. It didn't address a need; the San Francisco rotation was already one of the best in baseball. Randy Johnson's a future Hall-of-Famer who's approaching his 300th win, but he's 45 and that makes it look more like a public relations move for a team that isn't serious about contending.
Of course, it makes a little sense from the immediate contention angle. It gives the Giants a super rotation (if the Big Unit stays healthy) and that means it gives them some flexibility to acquire a bigger bat than is available on the open market.
It also weakens a division player and keeps him away from the Bums. Then again, the immediate contention approach is what landed the Gents in the Land of the Rebuilders in the first place. I could go as high as an A if everything works out, but the bottom could fall out and turn the signing into an F.
DP: When he first signed with the Giants, I wasn't really a fan of having the Big Unit in orange and black. Now that I have time to sit on it a little bit, there wasn't really much out there for the Giants to get.
It's going to be a nice story to have Johnson get his 300th win close to home and the media will soak it up. I can't wait to see the media just get the most out of it. And with Noah Lowry's status still somewhat up in the air, having another arm just in case is fine with me.
Grade: B-
That's It So Far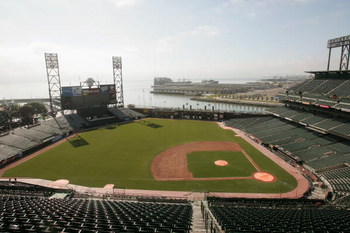 That's it for the free-agent additions summary. The Offseason Needs Round Table will be out shortly, as well as a prospectus on possible trades. Thanks to our writers, and feel free to contact any of us if you would like to either participate or suggest a topic for a future Round Table. Contact us via the Giants Front Page, which has our information on it.
Keep Reading

San Francisco Giants: Like this team?