Orlando Magic vs. Chicago Bulls: Live Blog and Stream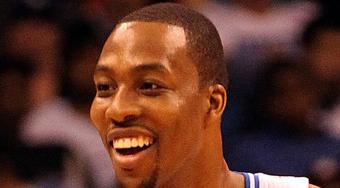 Welcome to tonight's live blog of the Chicago Bulls and Orlando Magic showdown at the United Center. Tip-off is at 7 p.m.
The Chicago Bulls (33-8) are coming off an eight-game winning streak following Derrick Rose's buzzer-beater against the Milwaukee Bucks. According to the Chicago Tribune, they are without Richard Hamilton and C.J. Watson.
The Orlando Magic (25-15) are coming off a devastating 100-84 loss on Tuesday to the Charlotte Bobcats. The big story is whether center Dwight Howard will still be with the Magic a week from now.
The last time these two teams met, the Bulls won 97-83 in Orlando. Howard had 28 points and 15 rebounds while Rose had 30 points, 11 assists and eight rebounds.
Up next for the Bulls will be the Utah Jazz (19-19) at the United Center while the Magic will challenge the Indiana Pacers (23-14) on Sunday at the Amway Center.
Thanks for following this live blog and I hope you all enjoyed it.
Korver can be very streaky, and the Bulls lived and died with his three-point shot. He was 3-of-5 before missing five consecutive shots.
The most disappointing thing about the Bulls' loss was the lack of a post presence offensively and defensively. The Bulls missed many inside baskets while D12 was dominant all night.
Omer Asik and Joakim Noah are both considered solid defenders, but how Howard dismantled them, they looked more like Boozer than anything else.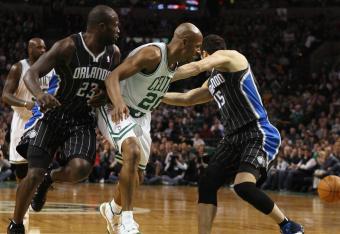 This is a great win for the Magic, who improve to 26-15. This will give the organization more incentive to keep Howard past the trade deadline.
If the Magic keep Howard, they could be a dangerous club in the Eastern Conference playoffs.
Turkoglu and Jason Richardson also had solid nights with 13 and 18 points, respectively. These two players need to play at a high level for the Magic to go far.
Dwight Howard had a couple thunderous slams late and ended the game with 29 points, 18 rebounds and three blocks. He dominated the Bulls down low, making the Bulls' frontcourt look like swiss cheese.
The Bulls fall to the Magic 99-94. Derrick Rose and Carlos Boozer got the Bulls a late 91-89 lead, but Korver missed five straight three pointers. Ryan Anderson got on fire and scored five key points late. He ended the game with 11.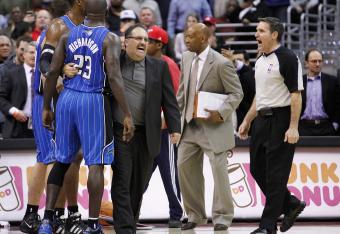 Scottie Pippen is behind Stan Van Gundy. That makes anybody smile.
Noah is a horrid free throw shooter, but he got the game tied up at 84 with a pair. 84-all. Turkoglu is clutch again with drawing a shooting foul on the rookie Jimmy Butler for three free throws. Magic up 87-84 with 6:04 remaining.
Rose is coming back into the game. Expect him to play the last seven minutes. The Magic have done well shutting down the driving lanes, as Rose has been held to 12 points. Rose will shoot a bunch as he always does when the Bulls are down. Why not run a play for Boozer?
You could bet your socks off that the Bulls will be working on boxing out drills all day tomorrow.
As for the Magic, they will get kudos with a rebounding edge 36-33. Magic up 84-82 with 7:30 left.
Addidas brothers at it again. We had a pro-Howard video of a Rose block, now we need the Simeon product to even the score on this jam:
Boozer makes a couple jumpers and a driving layup after solid ball movement. The Bulls need to get Boozer going with Derrick Rose on the bench. Booz has 22 points to lead Chicago.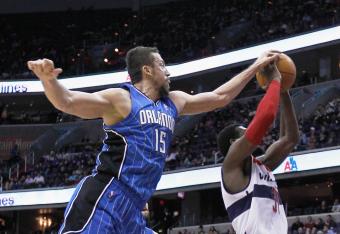 Turkoglu looking like his 2008-09 self with another jumper. Turkoglu has 10 points, 6 assists and 4 rebounds.
The fourth quarter is going on and the Magic lead 79-71. Orlando is keeping the Bulls out of the post, so Chicago is settling for long jumpers. Thibs is reaching with John Lucas III on the court. Look for the Magic to take advantage of this mismatch with Chris Duhon right away.
Time for a flashback. D-Rose and D12 have a long standing rivalry ever since Rose entered the NBA. Here is a monster block Howard gave Rose as a welcome to the NBA gift when he was a rookie:
Instead of clogging the lane, the Bulls need someone like Ronnie Brewer or Taj Gibson to be shadowing the wing.
Richardson showing his value and why the Magic dished out $25 million to re-sign him.
Rose rushing shots again. That's a death sentence for the Bulls. J-Richardson has two straight treys unguarded in the right wing. Chicago has left that part of the court wide open the entire game. Magic 79-71.
The Bulls are finding no answers Howard, who is playing with a vengence. Howard had a very poor performance against the 90-78 loss to the Miami Heat a couple weeks ago (12 points on 5-of-10 shooting and three turnovers).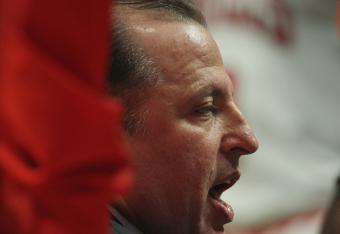 Magic fans have more reasons to be happy. Thibs looks like he is about to cry after a poor defensive sequence. He might need some headache pills after this one.
Big Baby making Chicago fans cry with a solid put back to give the Magic a 68-67 lead. Boozer misses a long jumper.
Bulls and Magic were equal in shooting (24-of-50) before a skyward lob to D12 (23 points, 13 rebounds). Boozer has a jumper to make it 66-65 Magic.
When Taj Gibson gets on fire, the Magic have to be careful. When he is on offensively, the Bulls have a great spark.
Bulls coach Tom Thibodeau talks about his team having sound defense. They need to have sound offense now. The ball is out of Rose's hands too much.
The Magic got the Bulls on the ropes even thought this is a close one. The Bulls are rushing their shots and settling for long twos and threes instead of setting up their offense.
Ryan Anderson has his fourth foul. He is a better perimeter defender than post. He should be more careful. Big Baby is in.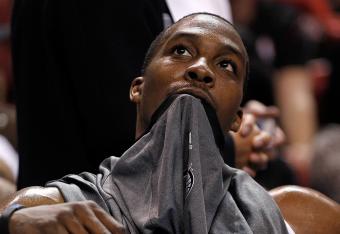 The most intriguing D12 rumor has him and D-Will going to the Dallas Mavericks in the off season. That Mavs team would be hard to beat.
This article is
What is the duplicate article?
Why is this article offensive?
Where is this article plagiarized from?
Why is this article poorly edited?

Chicago Bulls: Like this team?