San Antonio Spurs: 4 Reasons to Not Fear Tim Duncan's Retirement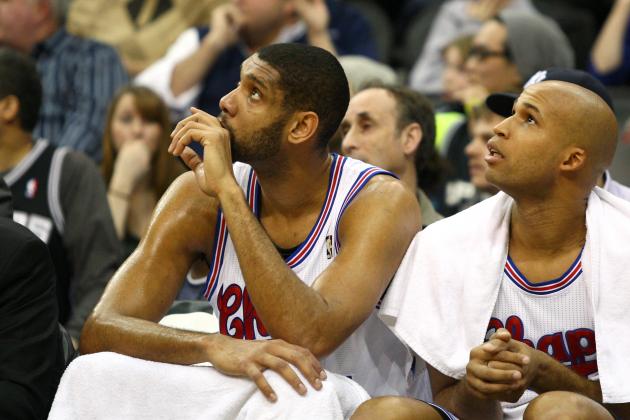 Chris Chambers/Getty Images

A day will soon come that will change the San Antonio Spurs as well as the game of basketball. The inevitable moment when Spurs forward Tim Duncan announces his retirement.
Since being drafted in 1997, Duncan has revolutionized the game that we all know and love. He is already considered by many to be one of the G.O.A.T., and without him, San Antonio basketball will never be the same.
Upsetting as it may be, this day is inevitable, and looming overhead. At 35 years of age, The Big Fundamental is showing signs of slowing down, and he may walk away from basketball very soon.
While this will mark the end of an era in San Antonio—an era in which four championships were won—this is far from being a major setback for the team.
No doubt will his announcement be saddening, but no fan should fear for the future of their beloved Spurs. They will continue to be a top team, years after Duncan's departure.
Begin Slideshow

»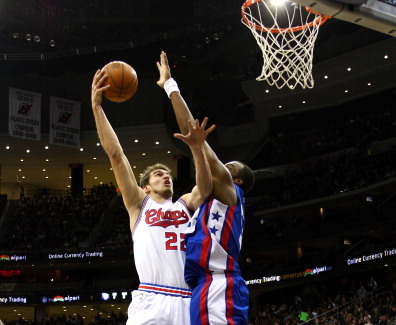 Chris Chambers/Getty Images

One of the Spurs' biggest problems is their lack of big men, but the ones that they have are quite strong. Duncan, needless to say, is a legend, DeJuan Blair has become an absolute beast in the paint and Tiago Splitter has shown loads of potential in his second season.
When Duncan leaves, Splitter will be forced to take his spot as the leader of the frontcourt, and while he is no Tim Duncan, Splitter has the potential to be very good.
Duncan was a great passer, rebounder, low-post player and defender. While it will be very difficult to reach the bar that Duncan set so high, Splitter excels in all of these categories.
He is a terrific defender, one of the best defensive centers in the league. He also crashes the boards as well as anyone else in the league.
For a big man, Splitter has shown that he is a good passer, one of Duncan's most amazing talents. He has a wide variety of low-post moves, and can score easily in the paint. He also runs the pick-and-roll extremely well, a play that is deadly with an All-Star point guard like Tony Parker.
The only area that Splitter lacks is his mid-range game. Duncan was a threat with his little mid-range bank shot that made him ever so famous. Splitter's offensive style revolves around his presence in the paint, but if he could develop a jumper, the young center could be a star.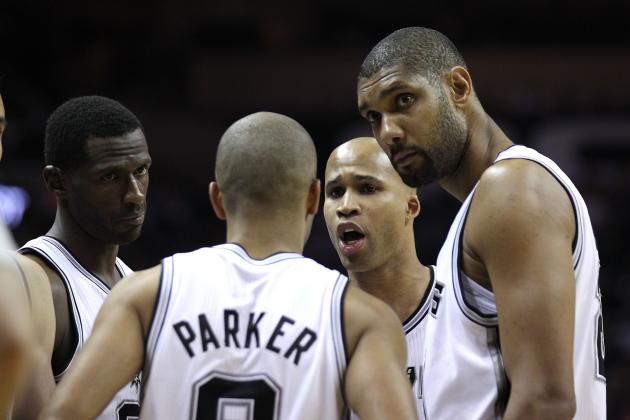 Jed Jacobsohn/Getty Images

Tim Duncan is the greatest power forward of all time. With four rings, 13 All-Star appearances and countless other awards, the fact is basically indisputable.
However, even the best of the best slow down, and Duncan has undoubtedly reached his decline. He can no longer put up 20 and 10 numbers consistently, nor can he play very many minutes.
While he still is an extremely talented player, it is clear that he is just not what he used to be. Missing his first All-Star appearance since 1999, he is not a star anymore. However, despite this, the Spurs continue to win.
Tony Parker is playing better than ever, and at 29, he will continue to be on the roster long after Duncan is gone. With the rest of their youth (Blair, Splitter, Kawhi Leonard, Gary Neal, etc.), the Spurs continue to find a way to win season after season.
Last year they finished as the top seed in the West, and are currently sporting the second best record in the conference. Duncan is still an impact player, but their offense (and defense) no longer revolve around him.
His retirement will make a difference, but the magnitude of it will not be enough to stop them from winning.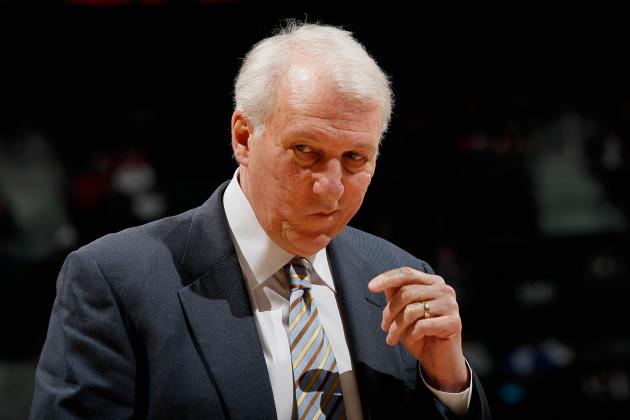 Kevin C. Cox/Getty Images

Tim Duncan currently has the third highest salary in the league, as he tops off the Spurs payroll with over $21 million. When he leaves, they no longer will need to pay such a large contract, and will have room to sign a new player.
They will look to add another star to the team to pair with Parker, as they attempt to win in the post-Duncan era.
It will be tough to completely replace Duncan, and while Splitter will be very important, the Spurs will definitely need another star. With more space, they can look to make a big signing and continue the dynasty that has lasted so long.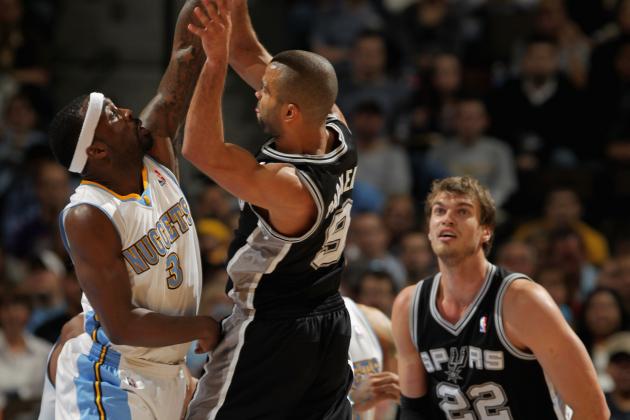 Doug Pensinger/Getty Images

They are the Spurs. It's as simple as that. They are old, plagued by injury and always forgotten when predicting possible contenders.
Yet, they always find a way to win. They lost one of their best players this season (as well as other role players), but they continued to rule their division and be a top team in the league.
Most importantly, they have the best—and I repeat—the best coach in the entire league. They also have a great general manager who continues to add talent year after year.
As long as Popovich and R.C. Buford are with the franchise, the team will dominate year after year. Under Coach Pop's leadership, late picks will become stars, and stars will become legends.
With an All-Star point guard, a top bench and a handful of impressive rookies, the Spurs will continue to fight for a title even after Duncan announces his retirement.