Vanderbilt Basketball: Keys to Commodores' 2012 NCAA Tournament Run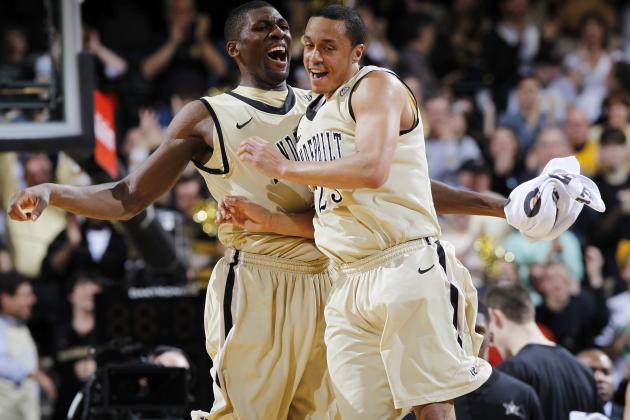 Joe Robbins/Getty Images

The Vanderbilt Commodores fought hard this season, finishing with a 21-10 record, which earned them a No. 5 seed in the Big Dance.
They were one of the best teams in the Southeastern Conference, overshadowed a great deal by the mighty Kentucky Wildcats.
Knowing that the Commodores gave Kentucky a real challenge each time they played against each other, Vanderbilt is certainly ready for a good run in the NCAA tournament.
It's a fresh start for everyone, and the Commodores have a chance to showcase their skills in the national spotlight, starting with Harvard in the Round of 64.
With that said, read on to see what the keys are for Vanderbilt's pursuit of a national championship.
Begin Slideshow

»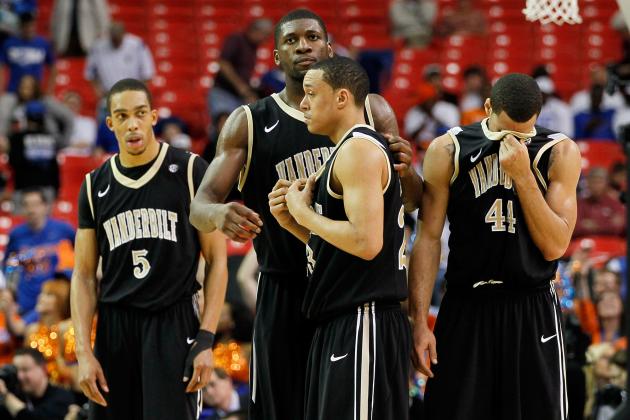 Kevin C. Cox/Getty Images

John Jenkins
The best player for the Commodores, Jenkins has to put the team on his back and deliver in the clutch.
The junior guard is capable of monster performances, and that will need to occur in the tournament. He averaged 20 points per game on the year, and he'll have to play at that level or higher for Vanderbilt to have great success.
Jenkins is who the Commodores count on the most, so it's up to him to carry the team far this March.
Festus Ezeli
While Jeffery Taylor averages more points and is a big force for the team that also needs to step up, I list Ezeli because of his size and ability to dominate down low.
Plus, this is a great opportunity for the senior center to really increase his draft stock. Ezeli is 6'11", 255 pounds, and he's going to have to man handle everyone in the paint.
If Ezeli doesn't shine, then Vanderbilt is in deep trouble. Of course the Commodores need their top two scorers to excel, but they really need Ezeli to thrive on offense and defense because his size will be heavily relied upon.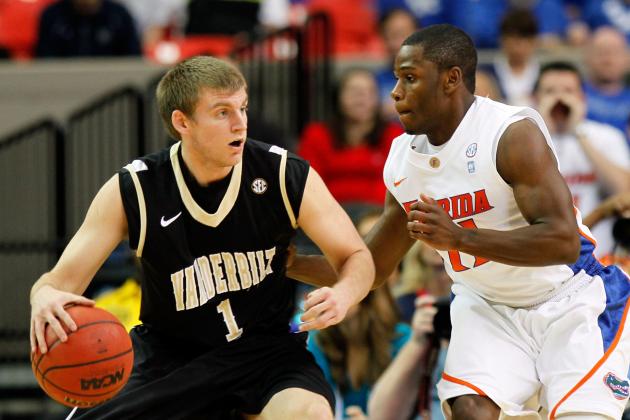 Kevin C. Cox/Getty Images

Brad Tinsley
Even though Tinsley is a starter, he is still pretty much a role player. He doesn't do the most scoring nor does he really dominate the stat sheet in any phase of the game.
However, during the tournament, Tinsley has to step up his game and be a much better player. He averaged just 8.6 points per game this year.
Vanderbilt won't ask him to score a ton, because that's what their star players are for. Still, Tinsley needs to be a consistent shooter this March, knocking down threes and providing a spark whenever the Commodores need it.
Tinsley isn't counted on to do a great deal, but he'll need to rise up and play to his full potential to increase Vanderbilt's chances of going far in the tournament.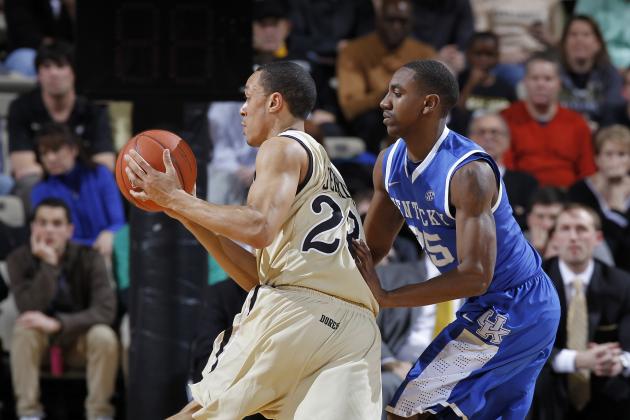 Joe Robbins/Getty Images

The offensive game plan for Vanderbilt has to be letting their star players go to work.
John Jenkins and Jeffery Taylor are the leading scorers for the Commodores, and all Vanderbilt needs to do is just let these two do their thing.
It will allow the rest of the team to feed off of them, which will result in more points scored. When the other players get an open look, they cannot hesitate to shoot it.
While the star players do their thing, everyone else on the team has to wait for their moment. There will be a time when the others are needed for a big play here or there, and they have to come through. Other than that, just let Jenkins and Taylor do their thing, as it will lead Vanderbilt to great success.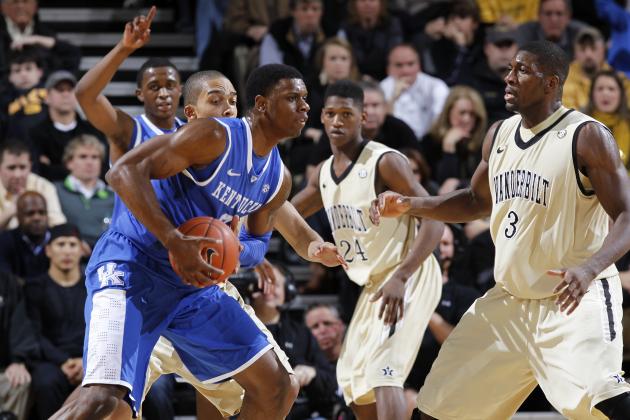 Joe Robbins/Getty Images

First and foremost, the Commodores have to do a better job of rebounding the ball.
They ranked at No. 183 in rebounds per game during the regular season, which is just awful. They have great size, but none of them do a stellar job at crashing the boards. This has to change if the Commodores are going to get on a great run in the tournament.
Second, Vanderbilt will need to create turnovers. The Commodores did an OK job of that this season, but now it's time to step it up a notch and really get aggressive.
All of this will lead to more scoring opportunities for Vanderbilt.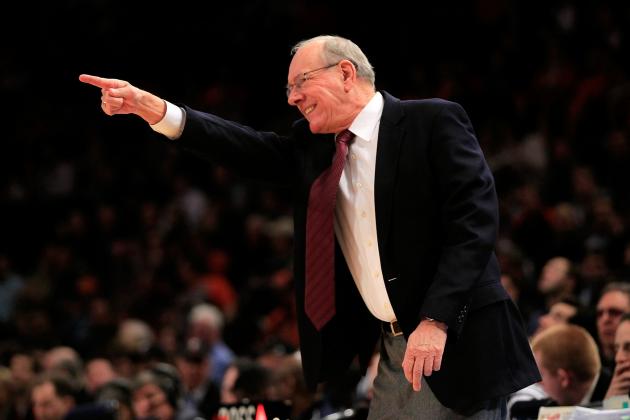 Chris Trotman/Getty Images

Syracuse
I could honestly see Vanderbilt knocking off Harvard and No. 4 seed Wisconsin en route to the Sweet 16. The Commodores have the momentum to do so, including recent wins over Florida and No. 1 Kentucky in the SEC tournament championship on Sunday.
But getting past No. 2 Syracuse is another story.
Syracuse, led by Jim Boeheim, plays as well together as anyone in the country and gets contributions across the board.
The Orange can hurt Vanderbilt in so many ways, whether it be on offense or defense. This would be a huge upset if the Commodores were to pull this off.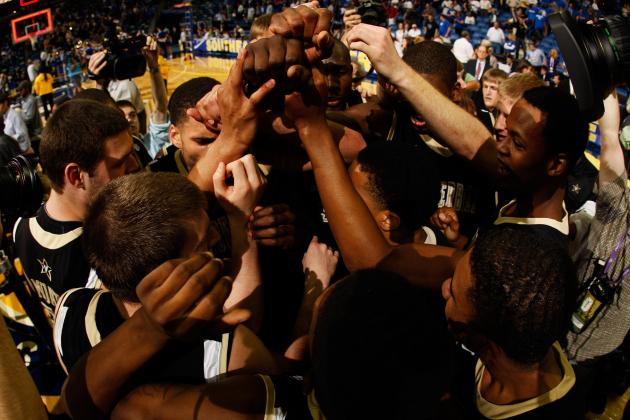 Chris Graythen/Getty Images

Sweet 16 Exit
The Sweet 16 would be an accomplishment in itself for the Commodores, but I don't see them ultimately beating the Orange.
Syracuse is just too experienced against better squads and plays too well together to allow Vanderbilt to upset them.
Vanderbilt has nothing to be ashamed of if it reaches the Sweet 16, though.