Temple Basketball: Keys to the Owls 2012 NCAA Tournament Run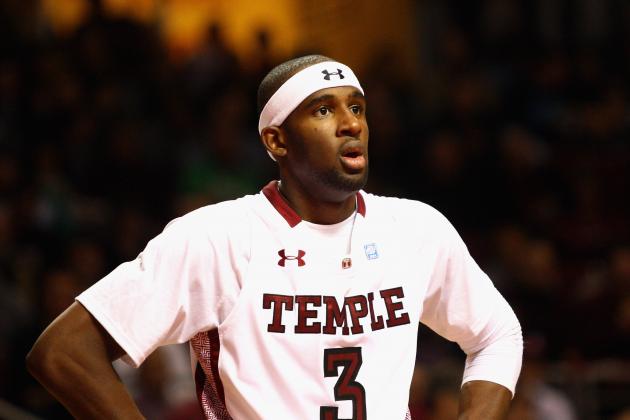 Chris Chambers/Getty Images

The Temple Owls may not sound like a scary bunch, bu the regular-season A-10 champs, at 24-6, are one of the most dangerous teams in the Big Dance.
As a No. 5 seed in the Midwest Region, they have a solid chance at making some serious noise.
If you don't remember, the Owls beat Duke and Georgetown this year and lost only one game in the second half of the season.
If you sleep on them in your bracket, you could be in just as much trouble as a team that sleeps on them in the tournament.
What are their keys to success? Simple.
For your printable NCAA bracket, click here.
Begin Slideshow

»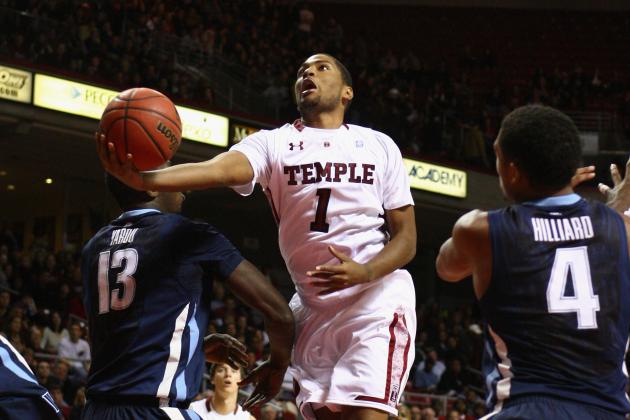 Chris Chambers/Getty Images

Ramon Moore and Khalif Wyatt are the top scorers for the Owls, but we cannot talk about stars without talking about Michael Eric as well.
Moore and Wyatt are part of a well-balanced attack, but they shoulder most of the scoring load with each player averaging a little over 17 points per game.
Eric, the team's leading rebounder and third-leading scorer, is arguably their most important player. He was out for about half the season with injury, but finally started putting it together late in the season. In the final four games he recorded three double-doubles.
The near 7-footer from Nigeria will be a huge factor under the basket if Moore, Wyatt and others aren't connecting from the outside. He's also averaging two blocks per game on the defensive end.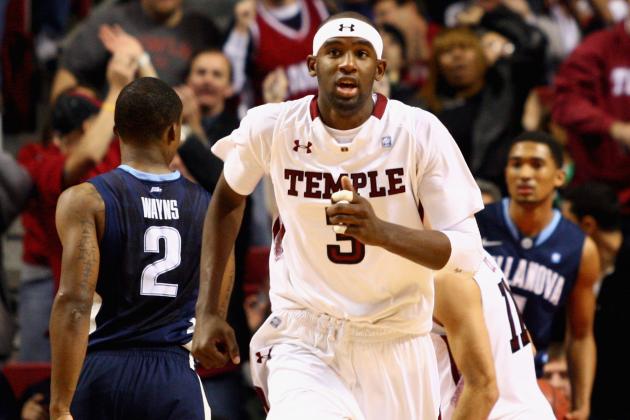 Chris Chambers/Getty Images

Also banging down low and filling the stat sheet any way possible is 6'9" freshman Anthony Lee.
He only plays about 18 minutes per game, but he's scoring five points, grabbing 5.4 boards and blocking 1.1 shots per game.
His off-the-bench production has been huge for this team and he'll need to be even better if they want to continue their strong season.
The most important thing for him is to stay grounded and not get overwhelmed by the atmosphere.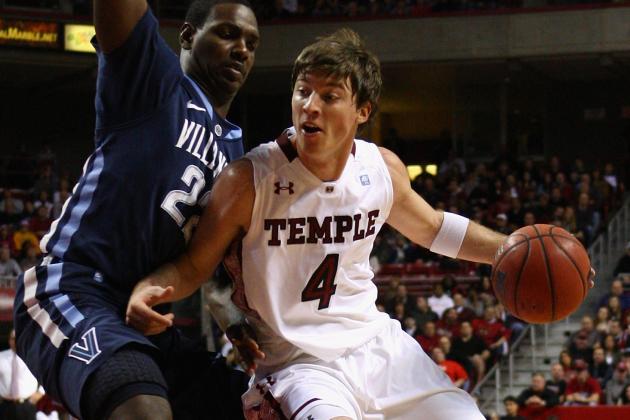 Chris Chambers/Getty Images

The Owls are efficient offensive team that can do a little bit of everything.
Their strength, however, lies with their guard play and shooting. Led by a pair of 6'4" guards, Moore and Wyatt, they are the 28th-highest scoring team in the country.
Senior guard Juan Fernandez is also a threat, and he shoots 43 percent from downtown.
They also use Eric under the basket, and get a solid bit of contribution from Rahlir Hollis-Jefferson, Aaron Brown and Lee.
But again, the bulk of their scoring comes with Moore and Wyatt taking and making high-percentage shots. Expect to see the ball in their hands as often as possible.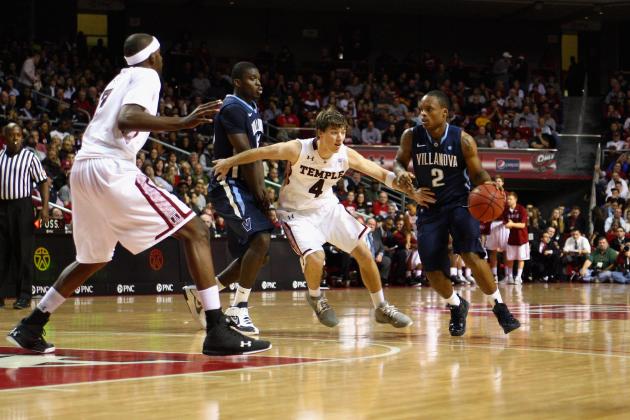 Chris Chambers/Getty Images

This team doesn't excel defensively, but the Owls managed to win a lot of games because they limit mistakes and get stops when they need them.
Eric and Lee can be problems for opposing players down low, and the length of all four of their starting guards is a problem for small perimeter players.
Look for the Owls to force bad shots, not gamble and simply play the consistent game they're accustomed to.
Jonathan Daniel/Getty Images

The committee was pretty generous in giving the Owls a No. 5 seed after losing two of their last four games.
The committee didn't, however, make it easy on them.
Their opening-round game will be against either California or USF. Whichever team pulls off the win will have a little momentum behind them, while the Owls will be coming out cold.
Should they survive the opening-round game, they'll likely draw Michigan in Round 2.
Knocking off a Big Ten-tested team is never easy and Temple will have to play great to make it happen.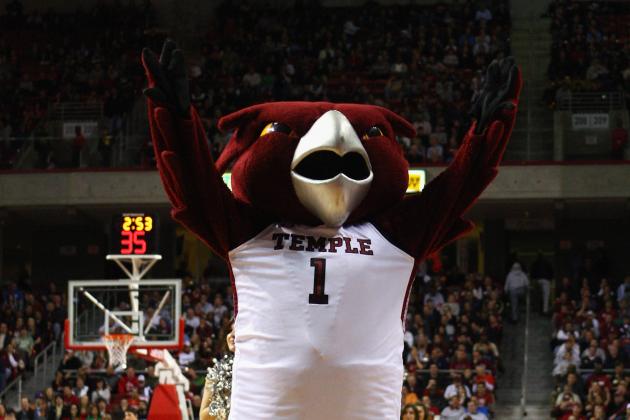 Chris Chambers/Getty Images

This team is unfortunately set up for the classic No. 12-over-No. 5 upset.
But giving the Owls the benefit of the doubt, they'll struggle with a Michigan team that has knocked off Michigan State, Ohio State, Indiana and Wisconsin this year.
The Owls could catch fire, but they'd have to do so immediately to make it out of the second round alive. That seems unlikely.