SEC Tournament 2012 Scores: Heavy Favorites Who Will Fail to Impress
March 8, 2012

Wesley Hitt/Getty Images
Playing basketball in the SEC is a thankless task. Unless you are Kentucky, you will always be overshadowed by what happens in football.
That being said, when the conference tournament rolls around, the madness ramps up. Of course, this puts more pressure on the shoulders of the big-time schools. 
This year's crop of teams is a jumbled mess. There is a lot of talent overall in the conference, but the teams as a whole have failed to impress. Aside from Kentucky, all the potential tournament teams could lose in the first round. 
That is what makes the SEC tournament so great this year. There will be favorites getting a lot of love, but who will not do much to change your impression. 
Here are the favorites who will fall on their faces in their first game of the SEC tournament. 
No. 5 Alabama (vs. South Carolina)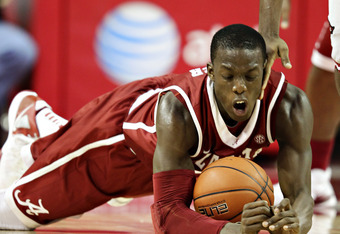 Wesley Hitt/Getty Images
Alabama is one of the softest No. 5 seeds in any conference tournament this year. The team has one of the worst offenses in the country and plays at a boring pace that seems to lull opponents to sleep. 
South Carolina didn't exactly set off any alarms this season, with just two wins in SEC play. However, the Crimson Tide come into this game favored by 9.5 points. That is closer than you would expect for a 20-win team going against a 10-win team, but it shows just how mediocre Alabama has been. 
The Crimson Tide will win this game, but it is going to be much closer than the experts think. It should be a one-possession contest at the end. 
No. 2 Tennessee (vs. Mississippi-Auburn Winner)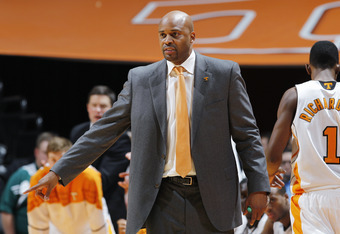 Joe Robbins/Getty Images
This was supposed to be a down year for Tennessee. After everything that went down with Bruce Pearl last season, the Volunteers seemed ready for a long rebuilding process. However, while they started out slow, they finished strong in conference play. 
That said, they are still an average team at best. They lost games to College of Charleston, Austin Peay and Georgia. 
While Mississippi and Auburn are not going to crack the field of 68, they are going to give the Volunteers fits. The Rebels, in particular, present problems on the inside that are difficult to stop. 
No. 4 Florida (vs. Alabama-South Carolina Winner)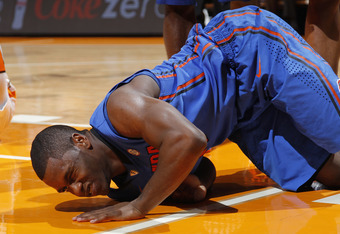 Joe Robbins/Getty Images
Think back to about 10 years ago, before Florida won back-to-back national championships, and remember how the team always collapsed against inferior competition?
That is basically what the Gators have reverted back to since winning their second title in 2007. Billy Donovan still does a great job on the recruiting trail for this program, but he does not maximize the talent he gets anymore. 
A 3-5 finish to the regular season has the Gators reeling. They are going to be an NCAA tournament team, but they look like an easy exit at this stage.
The SEC tournament is their last chance to turn things around. Not even an easy game on paper will be enough to propel this team back to the top of the conference. They will struggle to get by before falling to Kentucky in the semifinals.