Philadelphia Eagles Free Agency: Philosophy, Targets, What to Expect
March 8, 2012

Jay Drowns/Getty Images
On March 13, the NFL free-agent signing period opens and the Philadelphia Eagles will certainly be one of many teams on the prowl for a few quality veterans.  The questions are, what players of interest should be available and what can we expect the Eagles to do?
The franchise tagging of some premier players has been completed so the market is starting to take shape.  Teams still have until 4 p.m. ET on March 13 to re-sign their own impending free agents, with the only exception being if a player was only on a one-year contract in 2011 (Evan Mathis, for example).
Unless there are a few surprise extensions in the next four days, we have a decent idea of what players will be available that would be of interest to the Eagles.  About a month ago, I wrote an article describing four potential targets for the Eagles.
However, there have been a few key changes since then with the signing of QB Trent Edwards, the franchise tagging of DeSean Jackson and, oddly enough, the contract extension of Cleveland Browns' linebacker D'Qwell Jackson.
The reason I mention D'Qwell Jackson is because I view him as basically the equivalent of a few soon-to-be free-agent middle linebackers in Stephen Tulloch and Curtis Lofton.  Jackson just signed a five-year contract extension for $42.5 million, with $19 million in guarantees and bonuses (PFT reported the guaranteed money was more like $10.4 million).
I recently elaborated on why that is bad news for those of us hoping the Eagles sign a quality free-agent middle linebacker such as Tulloch or Lofton.  Unfortunately, I don't see the Eagles spending the money it would take to get one of those two players.
So, where does that leave us heading into the foray of NFL free agency 2012?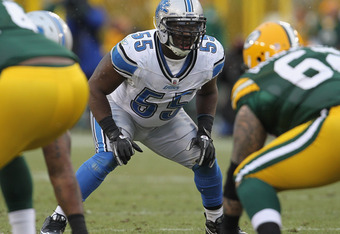 Jonathan Daniel/Getty Images
The Eagles will likely be active, but it will be toned down as compared to last year's spending spree.  Their needs are relatively easy to figure out: linebacker, safety, depth along the offensive and defensive lines, backup running back, wide receiver (replacement for Steve Smith) and a punt/kick returner.
The only sure-fire starter they need out of that list is at linebacker.  An argument could be made about whether or not they should add a starting-caliber safety as well (I can argue both sides of that debate).
Some of these needs will also be filled by draft picks.  The best idea is to assess the quality of players coming out in the draft at particular positions and compare it to the quality of players available in free agency, then formulate a plan accordingly.
For example, we can all agree that middle linebacker should be No. 1 on the priority list.  Would the Eagles be better off overpaying for a solid, yet unspectacular player in free agency or plan to draft a promising, but unknown prospect like Luke Kuechly?
If we assume the Eagles will not overpay for Tulloch or Lofton, is Kuechly a better option than say, David Hawthorne?  Heck, at this point, I'm not sure Kuechly isn't a better option than Tulloch or Lofton, too.
But, of course, the Eagles can't be guaranteed that a player like Kuechly will fall to them in the draft so they have to be careful with how they handle the plan to address the middle linebacker position.  However, it's probably not that important to them anyway.
With that said, how will the Eagles likely attack free agency this year?  Well, if you believe Dave Spadaro of PhiladelphiaEagles.com, you can "expect minimal noise ahead."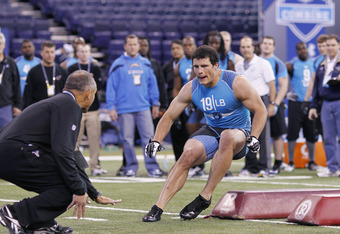 Joe Robbins/Getty Images
I tend to agree with Spadaro on this one.  I don't foresee anything even close to a free-agent signing frenzy like last year.  And in all actuality, that's a good thing!
Realistically, I anticipate the Eagles signing one starter, a role player or two, then maybe just a few players for depth and training camp competition.  With the amount of free agents signed as starters or significant role players last year, it would be wise to not add many more.
However, there is also another way to look at how the Eagles could approach free agency.  They could simply not worry about how many new starters they add, but rather how much money they spend.  As long as they stay within their budget, they could add as many new players as they deem fit.
To be clear, I'm mainly talking about philosophies here.  The question of whether or not the Eagles should bring in multiple starting-caliber free agents, as many as they can afford, would depend on if you're a believer in team chemistry.
If you think it's better for teams to have time to jell and grow together, as opposed to slapping a bunch of free agents together year after year, then you would be of the opinion that the Eagles should not add multiple starting players in free agency this year.
However, it's entirely possible that the Eagles don't see it that way and just want to get players they feel can help the team win.  If that's the case, they could base their decisions on whom they can afford rather than worrying about disrupting team harmony.
So, there are really multiple directions the Eagles could take when navigating free agency this year.  They could sign two or three mid-level veterans who would be expected to start, or they could sign one premier free agent and several lower-level players.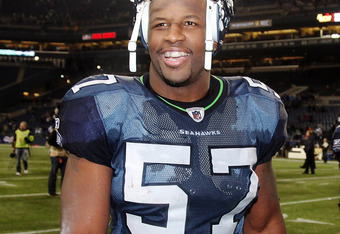 Otto Greule Jr/Getty Images
This is the old quality versus quantity argument.  Would you rather the team sign one quality player or three average players?  The Eagles have shown tendencies to do both.
This offseason, I'd prefer the Eagles to focus on quality, not quantity.  Unfortunately, what I want them to do and what they will do are likely two different things.  What I want is the best available middle linebacker.  What's I'll get is...something other than that.
No matter what they end up doing, it remains a good probability the Eagles will bring in a free-agent middle linebacker.  So, this is how I see that situation playing out...
Middle linebacker is the position I think they'll target with acquiring a starting-caliber player.  There are a few decent ones slated to be available, but how much money will the Eagles actually spend on a position on which they don't place a high value?
Stephen Tulloch and Curtis Lofton will be the top two middle linebackers available and both with likely want more than the Eagles are willing to pay.  Once thought to be more of a second-tier kind of guy, David Hawthorne has been getting some buzz lately and may be able to land a contract in the neighborhood of what Tulloch and Lofton will be looking for.
As a matter of fact, Pro Football Focus has Hawthorne ranked as its No. 2 free agent inside linebacker so the market for him will be interesting.  The Eagles will likely go sniffing around, but if he's looking for a multi-year deal with guarantees more than $10 million, the Eagles will act as if they just caught a whiff of Pepe Le Pew.
Under Andy Reid, the biggest contract the Eagles have ever given a free-agent linebacker was to Dhani Jones in 2004.  The Eagles signed the bow tie-wearing, air banjo-playing linebacker to a whopping five-year, $13.5 million contract.
What's that old saying, you get what you pay for?  That certainly applies to the Eagles' linebacker situation over the course of the Andy Reid era, sans Carlos Emmons.
There is nothing in the Eagles' track record to make you believe they will spend much money on a linebacker.  This means ou can all but forget about Tulloch, Lofton and Hawthorne.
So, what does that leave us with?
The most notable names after those three guys are London Fletcher, Dan Connor and E.J. Henderson.  Henderson and Fletcher could be one-year deal kind of guys while Connor, who is only 26 years old, might be a cheap multi-year candidate.
Therefore, it's possible, if not likely, the Eagles will target one of those three players (Connor, Fletcher, or Henderson) to be their answer for the MLB position in 2012.  Furthermore, the Eagles' interest in Connor has already been reported.
It is also possible the Eagles dip into the trade market and acquire a player nobody has given any thought to, ala Ernie Sims two years ago.  Besides draft picks, Asante Samuel could ultimately be used in a trade for a linebacker.
After applying the annual Band-Aid to the linebacker position, the Eagles will then mostly focus on re-signing their own players, such as Evan Mathis, and then concentrate on depth and role players.
However, since it seems they'll probably go the cheaper route as far as linebacker is concerned, would there still be money left to go after a quality player at a different position?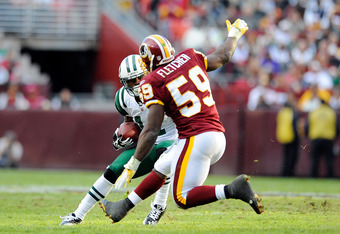 Patrick McDermott/Getty Images
Obviously, that will depend on how much they end up spending on a linebacker.  It will also depend on whether or not they trade Asante Samuel to free up cap space and how much it will take to retain Evan Mathis (who is in the must re-sign category).
Safety is a position the Eagles could use some insurance, but I don't foresee them bringing in a starter.  Wide receiver is pretty much set, although they might entertain the notion of signing someone like Plaxico Burress as a role player.
Running back and offensive line are positions they'll look for depth.  Tight end and cornerback are pretty much set.  So, that leaves us with the defensive line.
Ah yes, how Andy Reid loves defensive linemen.  If the Eagles end up shopping at Goodwill for their linebacker, they might head over to Sears for a DT or maybe even splurge and go to Saks Fifth Avenue for a DE.
At DT, the conventional thinking is they could just re-sign Derek Landri, which would be a good move because he played well and was disruptive.  However, Dan Pompei at National Football Post thinks the Eagles could be looking at Tennessee DT Jason Jones.
Jones will be a higher-priced guy because he's young, productive and he'll have multiple suitors.  He's not a "break the bank" player, but he would be a good signing.
Jones is 25 years old and stands at 6'5", 276 lbs.  He was switched to DE in 2011 but wants to go to a team that will use him inside as a 4-3 DT.  The Eagles have Jim Washburn, with whom Jones has played for and performed well under (notching 12.5 sacks in three years as a DT). 
You can connect the dots here so if his salary demands aren't too crazy, this is a move I could foresee the Eagles making.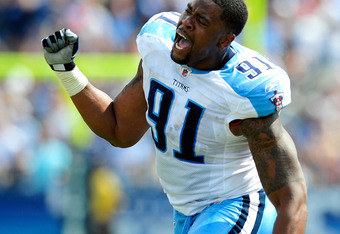 Grant Halverson/Getty Images
As I posted the other day, the Eagles could pull another wild surprise from out of nowhere and go after Houston DE Mario Williams.  There is nothing out there as of yet that is linking the Eagles to having any interest whatsoever, but that's how it would be if they were, in fact, targeting him.
Former GM Charlie Casserly, who was the man responsible for drafting Williams No. 1 overall in 2006, thinks that he'll end up in Philadelphia as well.  Obviously it's just a guess on his part, but I'll take it!
In all reality, signing Williams is a long shot and likely won't happen for various reasons.  However, you can never discount how much the Eagles love defensive ends.  Williams is the kind of player that rarely, if ever, becomes available on the open market.
The thinking in going after him is based on the philosophy that you get the best player available, no matter what position he plays.  The Eagles don't have a serious need at DE, but having an chance to add player like Williams is almost like a once in a lifetime opportunity.
Other than Williams and Jones, I don't see the Eagles making too big of a push to sign a defensive lineman (other than Landri).  The upcoming draft is relatively deep at those positions and they will likely just add some players there.
In a nutshell, which one of these free agency scenarios would you rather see:
• Spend the money on Tulloch, Lofton, or Hawthorne to address MLB, then just add a few depth and role players.
• Sign Connor, Fletcher, or Henderson to a cheaper deal so we can also add either Mario Williams, Jason Jones, or some other high-priced player.
• Don't sign any starters, just concentrate on depth and re-signing their own players.
• Go as crazy as possible again!
The only one I can say won't happen with a good amount of certainty is the fourth scenario.  However, I could see any of the other three scenarios play out, and in the end it'll most likely be some sort of mixture of the three.
How do you think the Eagles will approach free agency this year?