WrestleMania 28: Time Traveling Nostalgia at Its Finest or Worst?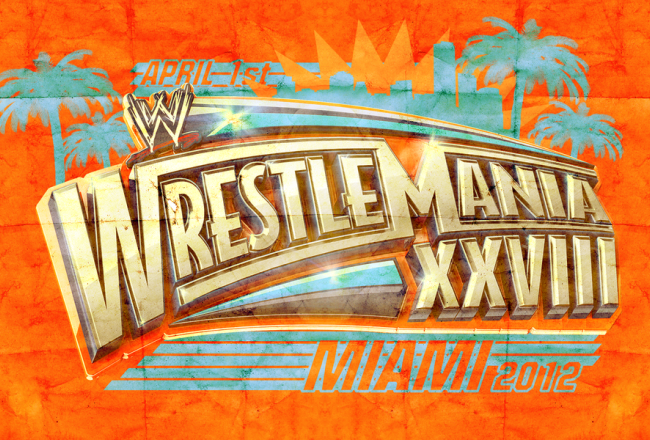 I'm not quite sure if you've noticed or not, but the Rock, the Undertaker, Chris Jericho, Triple H and Shawn Michaels all have major roles in this year's rendition of WrestleMania (WM). You'd have to travel all the way back to Madison Square Garden and WM XX in order to witness the last time these five men shared the same card.
The funny thing about that night is the fact that at that time you could have considered that event a heart warming, nostalgic laced event. An event given to us by the wrestling gods for the sole purpose of blending the future, past and present so that torches could be passed and new legends could be made. WM XX was the perfect blend of new and upcoming superstars (Cena, Batista, Orton), veterans in their prime (Jericho), wrestling legends (Triple H, Michaels, the Undertaker) and returning mega-stars (the Rock).
That night we witnessed Jericho lose to Christian, The Rock and Foley lose to Evolution, and Triple H and Michaels lose to Benoit. Torches were passed, goodbyes were given and the company successfully bridged a seemingly insurmountable gap between two eras in one night.
If WM XX was a nostalgic event meant to bridge the gap in wrestling generations, what do you call it when it happens again nearly eight years later...with basically the same cast of characters?
Flash forward to the present day state of the WWE. For someone who stopped watching wrestling after March 14th, 2004 (WM XX) and decided to randomly look at the upcoming WrestleMania matches in 2012, he would instantly think nothing had changed in the last eight years.
I'm not quite sure if you can be nostalgic about nostalgia, but this is about as close as you can get to it. I'm not even sure there's a word for it. I'm not even sure if you can consider this nostalgia anymore. I'm not even sure if you can re-create a past event that already happened at the same exact time an event in the present is taking place. I'm not even sure if what I'm talking about makes sense.
This year's WrestleMania is chock-full of fantastic, new, underused and mismanaged talent that is eagerly waiting for the WWE to push the "push" button rather than conjure up spirits of WresltleMania's past. Daniel Bryan, Sheamus, Alberto Del Rio, The Miz, Cody Rhodes, Dolph Ziggler, Santino Marella, Kofi Kingston and others such as Drew McIntyre, R-Truth, Jack Swagger and a stumbling tag team division are aching for a chance at the spotlight. For reasons unbeknown to the majority of fans, they have been pushed aside in order to continue to sell performers and their product that peaked nearly 12 years ago.
It's as if the WWE crafted a time machine out of nowhere, and instead of propelling the future forward it decided to freeze time for one night and travel to some parallel universe where current superstars (Cena, Orton, Punk, Sheamus) tangle with those who wrestled during a time when many of its current viewers were still sucking their thumbs.
While nostalgia will bring many of the older viewers back into the market it's the younger generation of fans that should feel cheated by the direction the WWE has chosen.
If you look back at WrestleManias held during the renowned, but often overrated, "attitude" Era you'll notice that many of the matches on their respective cards were almost entirely made up of that era's current stars. It's not like performers from WM 9, 10 and 11 were needed in order to spike interest for WM 15, 16 and 17. So why the change in direction over the last couple of years?
Why does the WWE continue to go to the old wrestling well out back and continue to mix old water with new water?
Perhaps it's a chance to give many of the great performers one last moment in the spotlight, one last "hoorah!"; perhaps the WWE sees WrestleMania as a chance to now blend new talent with old talent creating a "super card," or just maybe the WWE has lost faith in its new crop of talent and elects to sell what they know will sell well.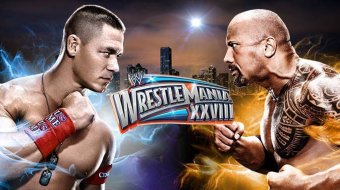 Two Sides of A Coin
WrestleMania 28 has a much different feel to it than any of its predecessors. The WWE, with the help of its new found time machine, has found the perfect moment in time to collide two different generations of fans together at the same time...
Or you can look at it as if WrestleMania 20 and 27 got drunk off of Irish car bombs and tequila shots, and a year later WM 28 was born. Time traveling machine or drunken hookup, it's the same thing either way.
There are two ways, as a fan, you can look at WrestleMania 28.
The first way to view this event is with shear hatred that the WWE, once again, is placing the spotlight on those who should move over for the sake of the company's future. While you might not hate the WWE, the actual card or the performers, you hate the general idea that WrestleMania no longer encapsulates the best of the current product, but is used instead as a cross-colliding platform of old and new with a heavier focus on the old.
If you put WM 28 into a time capsule and unearthed it 50 years later in order to get a glimpse at the wrestling landscape in 2012 you wouldn't really get a fair view of what the actual product was, but more a fluffed up version of what the company wants you to think it was.
Oh wow, look! The Rock, Undertaker, Shawn Michaels and Chris Jericho were all still performing! Amazing!
No, my friend, that's not what it was like back in 2012, not even close. If you strip away all the "nostalgia" pieces from the event you'd be left with a rather underwhelming card because the WWE put so much stock into those guys coming back that it didn't really bother with the current, full time talent.
I don't blame anyone for falling into this category. It's like blowing your yearly work bonus on a sweet weekend in Vegas instead of buying something small and then investing the rest into your 401k, the stock market or any other way of investing in your future.
The second way to view this event is with complete fascination and anticipation. Anticipation for arguably one of the greatest—on paper—WM cards in a long time. Another masterful concoction from the wrestling gods that perfectly blends up and coming superstars (Sheamus, Bryan), veterans in their prime (CM Punk, Orton), wrestling legends (Cena, Triple H, Undertaker, Jericho) and returning mega-stars (the Rock, Michaels).
WM 28 has the potential to take its fans on an emotional, fun, nostalgic and rewarding time traveling journey that spans nearly 12 years of WWE history if booked properly.
One moment we're watching two of the company's brightest stars of the present and future battle for the World Heavyweight Championship. The next moment we're watching two of the company's greatest in-ring performers from two different time periods lock up in a battle to decide not only the WWE champion, but who exactly is "the best in the world".
Then we can be warped instantly back into the year 2000 as we witness the lowering of the dreaded Hell in a Cell structure. Watch in complete nostalgic awe as two of the WWE's greatest warriors embark on one last and final mission to not only end an era, but the other's career.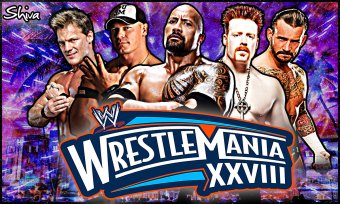 http://shivamen.deviantart.com/art/Wrestlemania-28-Wallpaper
Then, magically come back to present day and watch how the company's future will be shaped when teams of six battle to determine the lone WWE general manager of both its flagship shows.
Then in its final act everyone of us is transported to another dimension where two of the company's biggest stars in its history finally square off in a match that is the sole reason why WrestleMania was created. Its stage, its atmosphere, its very being was made for matches such as this.
No matter which side you happen to fall on there's no denying that this year's WrestleMania could be one of the best ever. The top heavy card includes (depending on your point of view and preferences) at least three dream matches, a wonderful push for younger talent in the championship spotlight and enough room to have plenty of mid card shenanigans along the way. All this points to a well rounded event that every wrestling fan should be excited about.
You may not love all the old school nostalgia clogging up your current WWE product, but the WWE did a wonderful job of blending it all together this time around.
Plus, if you don't like anything about this year, you're going to be in for more disappointment next year because it looks like the WWE might be using it's "older" talent to push its current crop of superstars and WrestleMania at the same time.
And that's not a bad thing at the moment.
This article is
What is the duplicate article?
Why is this article offensive?
Where is this article plagiarized from?
Why is this article poorly edited?