Nick Diaz and the 25 Most Disappointing Fighters in MMA History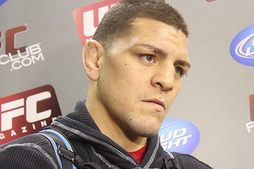 Nick Diaz/ MMAWeekly.com
After defeating BJ Penn, Nick Diaz immediately moved himself into the the upper echelon of the UFC's talent-laden welterweight class.
However, events preceding his bout with Penn and some after have now turned Diaz into one of the more controversial figures in the sport.
His actions have helped alienate Diaz from the rest, much like the rest of these "black sheep" of MMA.
Begin Slideshow

»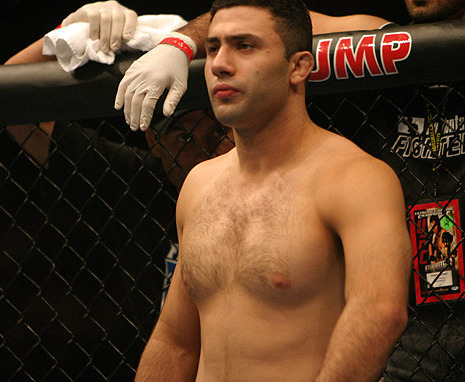 Parisyan/ Scott Petersen for MMAWeekly.com
An addiction to painkillers helped end the once promising UFC career of "The Heat."
Parisyan was popped for banned substances in January 2009 in his battle with fellow judoka Dong Hyun Kim. After earning a hard-fought decision win, the bout was overturned to a no-contest after Parisyan tested hot for said painkillers.
The former welterweight contender made his way back to the Octagon but was ousted again after suffering a TKO loss to Dennis Hallman.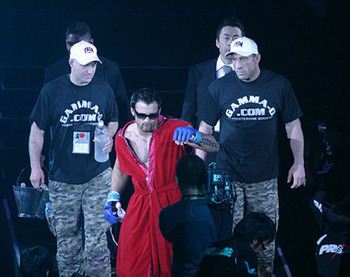 Baroni/ MMAWeekly.com
Once regarded as a top contender in the UFC, Baroni has never seemed to put everything together.
One of the most powerful strikers in the business, Baroni's first claim to fame was a decisive knockout victory of former UFC champ Dave Menne, though "The New York Badass" failed to capitalize on his success.
Instead, Baroni would go onto a four-fight skid in the UFC and has since compiled an overall record of 14-14.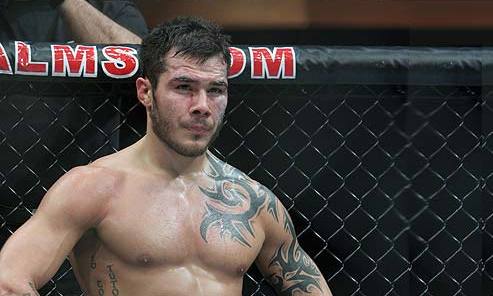 Huerta/ Scott Petersen for MMAWeekly.com
After going 6-0 in the UFC and gracing the cover of ESPN The Magazine, Huerta looked destined for the big time.
However, Huerta would finish up his UFC career with back-to-back losses against Kenny Florian and Gray Maynard.
Since his release, Huerta has gone 1-3, suffering consecutive losses to Pat Curran, Eddie Alvarez and War Machine (aka Jon Koppenhaver).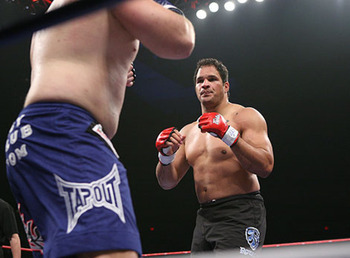 Kerr/ Dave Mandel for MMAWeekly.com
A two-time UFC tournament winner, Kerr looked like he had the kind of stuff to be considered one of the all-time best in the sport.
A powerful wrestler with vicious ground and pound, Kerr eventually succumbed to an addiction with painkillers, which was an integral part of his HBO documentary dubbed The Smashing Machine.
Kerr is 2-10 in his last 12 fights.
Lutter/ Ken Pishna for MMAWeekly.com
After becoming the Season 4 winner of The Ultimate Fighter, Lutter was warranted an immediate title shot against middleweight kingpin Anderson Silva.
However, Lutter failed to make weight for the most pivotal moment of his MMA career and the bout was ruled a non-title affair.
The Brazilian Jiu-Jitsu black belt was submitted by Silva in the second round. Karma.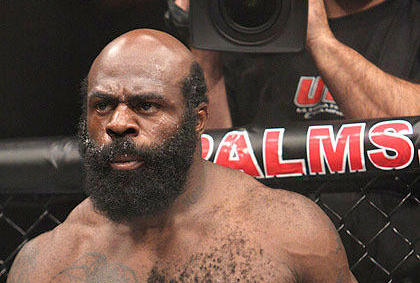 Slice/ Scott Petersen for MMAWeekly.com
To be fair, Kimbo's high expectations were unwarranted.
A former football stud, Slice would later transition into the world of backyard fights, compiling some impressive knockouts in videos that have since made their rounds on the Internet, gaining Slice instant popularity.
Eventually, Kimbo made his way into MMA where three consecutive victories under the EliteXC banner, all of which were televised features, earned Slice some huge recognition.
Slice has since taken to professional boxing after going 1-2 in his last three outings as an MMA fighter, suffering emphatic losses to Seth Petruzelli and Matt Mitrione.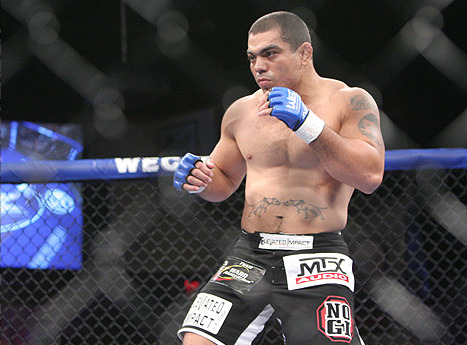 Filho/ Scott Petersen for MMAWeekly.com
After cinching the WEC middleweight title, it seemed like a foregone conclusion that Filho would eventually make his way to the big stage where he can test his meddle.
However, battling many of his own personal demons, Filho retarded his career with an addiction to drugs that eventually landed him in rehab.
In his rematch with Chael Sonnen, Filho was seen talking to himself in the cage, often veering outside of the chain linked fence and speaking aloud to seemingly no one.
Sonnen won the fight by decision and Filho was soon cut by the organization.
Filho has since retired and went 2-3-2 in his last seven bouts.
Leben/ Scott Petersen for MMAWeekly.com
We all knew Leben was trouble after his stint on Season 1 of The Ultimate Fighter.
Since then, however, Leben has been arrested for violating probation and was recently suspended by the UFC. In his last outing, "The Crippler" suffered a TKO loss to Mark Munoz.
Soon after, Leben had tested positive for oxycodone in the post-fight drug screening and the organization opted to keep Leben sidelined for one year's time.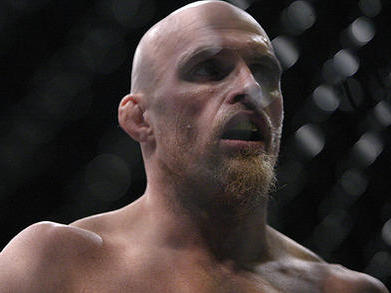 Jardine/ Jeff Cain for MMAWeekly.com
Once a top contender in the UFC's light heavyweight division, Jardine has since become a bottom-of-the-barrel middleweight.
"The Dean of Mean" exited the Octagon in June 2010 after suffering losses to Quinton Jackson, Thiago Silva, Ryan Bader and Matt Hamill. Two of those losses came by way of knockout.
Eventually, Jardine pared down to the 185-pound class where he earned a title shot against Strikeforce champion Luke Rockhold.
Jardine was stopped in the first, victimized by another knockout.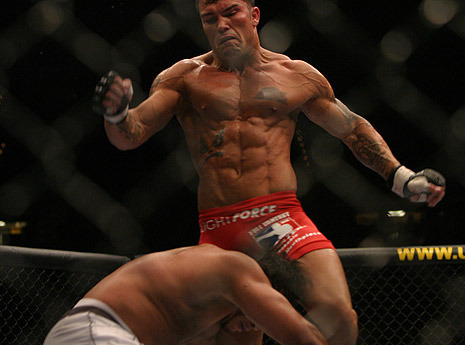 Irvin/ Scott Petersen for MMAWeekly.com
One of the truer talents in the sport, this is yet another tragic tale of untapped potential.
Irvin had vicious knockout power and pure athleticism at his disposal, which carried him in many of his endeavors as an undersized heavyweight.
Irvin made his way to 205 where he recorded impressive wins along the way, though a gaggle of losses would follow.
"The Sandman" has gone 2-5-1 in his last eight fights.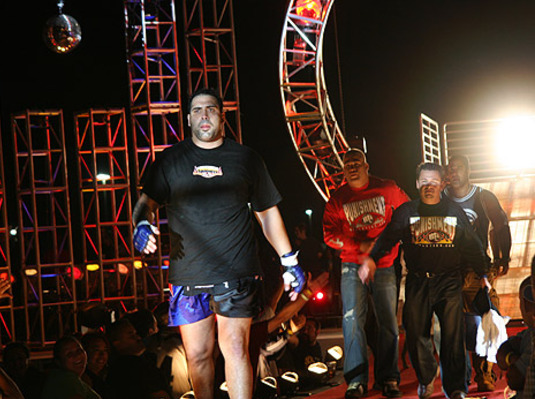 Ricco/ Paul Eggenaerger for MMAWeekly.com
A former UFC heavyweight champ, Rodriguez has been spiraling out of control for a long while now.
After suffering a career-worst three-fight skid in 2003, Ricco was ousted from the UFC and for the next few years plugged away on the regional circuit.
Rodriguez appeared on Season 1 of VH1's Celebrity Rehab where his battles with cocaine and painkillers were well documented.
In 2009, Ricco mounted a comeback in his MMA career and went undefeated in 12 fights, eventually making his way to Bellator. A first-round knockout loss to Seth Petruzelli ensued.
Rodriguez is now 1-4 in his last five fights.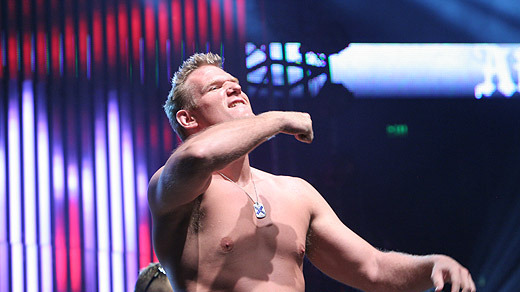 Barnett/ Ken Pishna for MMAWeekly.com
Randy Couture was tearing up the UFC's heavyweight division, but along came a "Babyfaced Assassin."
Barnett deftly defeated Couture with a second-round TKO and earned the title. However, soon after, he tested positive for steroids and was subsequently stripped of the belt.
Barnett remained a top-tier heavyweight over the years and was eventually scheduled to face former Pride champion Fedor Emelianenko under the Affliction banner.
However, in the pre-fight drug screenings, Barnett again tested positive for steroids and the fight was nixed.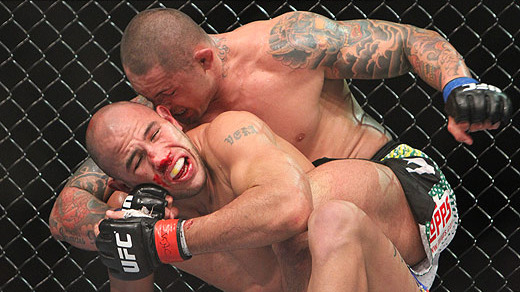 Vera (bottom)/ Scott Petersen for MMAWeekly.com
In his early UFC days, Vera was ripping through the heavyweight division and seemed to be in line for a shot at the title.
After a decisive victory over former champion Frank Mir, the stars appeared to be aligned for Vera, though a subsequent falling out with his manager kept him out of the Octagon for the better part of a year.
Since then, Vera hasn't been the same since.
After opening up his career with an 8-0 record, Vera has since gone 4-5-1 in his last 10 bouts.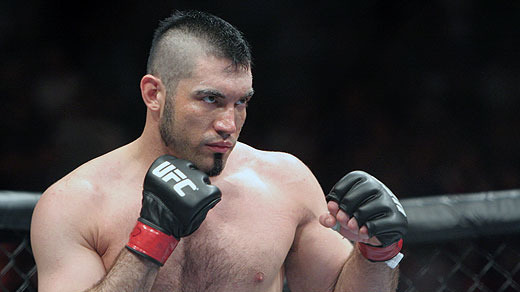 Herring/ Ken Pishna for MMAWeekly.com
A former Pride title challenger, Herring has long been a fixture of the MMA scene but has failed to evolve over the years.
With knockout power in either hand, Herring is always a man to be feared when he steps into the cage, though his lack of wrestling has hindered him from breaking into the upper echelon of the heavyweight class.
Herring has not been seen inside the Octagon since a decision loss to Brock Lesnar in 2008.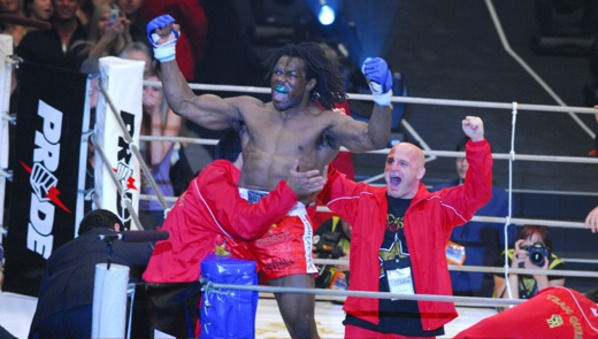 Sok/ MMAWeekly.com
After earning knockout victories over perennial light heavyweight stars Antonio Rogerio Nogueira and former Pride title challenger Ricardo Arona, Sokoudjou quickly ascended the 205-pound ranks.
A run in the UFC was short lived, as the "African Assassin" went 1-2 in the organization, losing decisively to Lyoto Machida and Luiz Cane.
Sokoudjou now holds a pedestrian 12-10 record in MMA.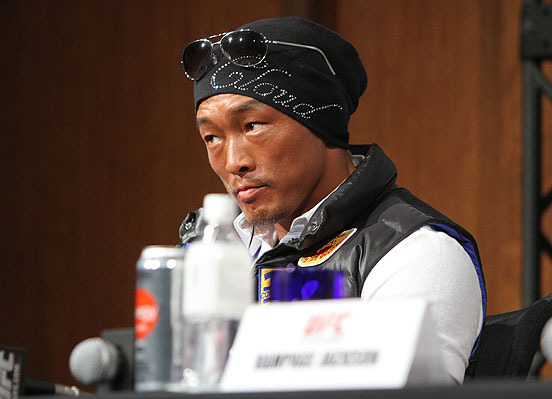 Akiyama/ Scott Petersen for MMAWeekly.com
A former top-10 middleweight, Akiyama has failed to live up to the hype that once surrounded him.
Entering the UFC in 2009, Akiyama opened up his career with the organization with a controversial split-decision win over Alan Belcher.
Though exciting, Akiyama would go on to lose four straight fights inside the Octagon, suffering a submission loss to Chris Leben and a vicious knockout to Vitor Belfort along the way.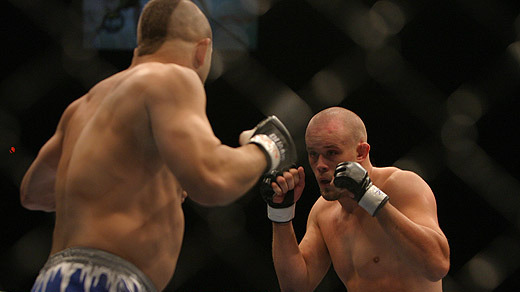 Horn (right)/ Scott Petersen for MMAWeekly.com
One of the most experienced and well-traveled veterans of the sport, Horn had his moments in the UFC, though he failed twice at capturing gold.
After suffering a submission loss to then-champ Frank Shamrock in 1998, Horn would eventually make his way back to the UFC in 2005, this time taking on Chuck Liddell for the 205-pound belt.
The jiu-jitsu ace secured a submission win over Liddell years prior, but "The Iceman" exacted his revenge by TKO'ing Horn in the fourth.
Since then, Horn has dropped to the middleweight class, though he has still failed to cinch any significant titles.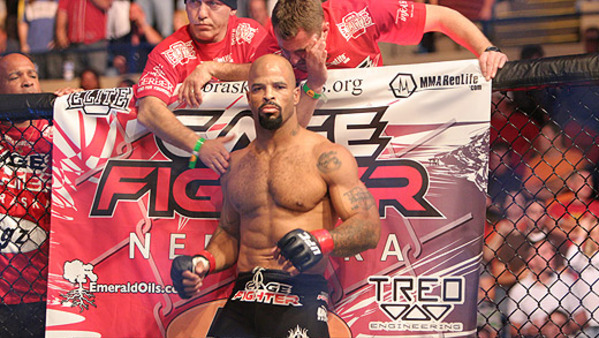 Alexander/ Ken Pishna for MMAWeekly.com
After securing back-to-back knockout victories over Keith Jardine and Alessio Sakara, Alexander looked like he was the next big thing at light heavyweight.
However, a subsequent four-fight losing streak in the UFC ensued, and Alexander has not been invited back to the Octagon since a lackluster loss to Kimbo Slice in 2009.
Alexander made headlines again, but this time for an altercation with his 16-year-old son. He was arrested for child abuse, opting to box his son in their home and giving him a bloody nose in order to teach him some proper etiquette about how to conduct oneself on Facebook.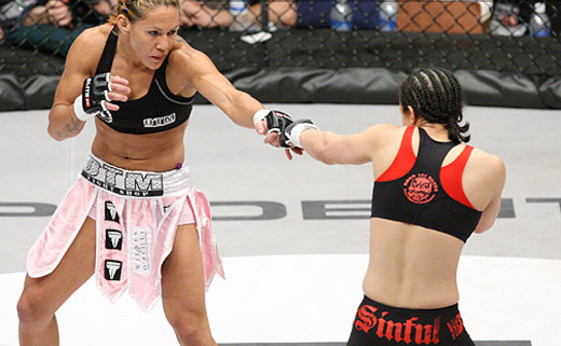 Santos (left)/ Greg Ashman for MMAWeekly.com
It's something that everyone assumed but could never prove.
Cristiane Santos, more affectionately known as simply "Cyborg," recently returned to Strikeforce in December after an extended layoff kept her out of the cage for well over a year.
Upon her return, Santos successfully defended her 145-pound title with a knockout victory over Hiroko Yamanaka.
Soon after, Santos tested positive for steroids and is currently serving a one-year suspension handed down by the California State Athletic Commission.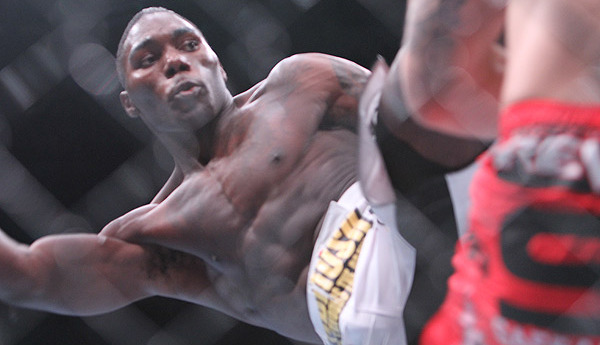 Johnson/ Scott Petersen for MMAWeekly.com
Knockout power in either hand and collegiate wrestling skills to boot, Johnson will always figure to be one of the more talented fighters in MMA today.
However, some "weighty" issues have kept him from ascending the ranks.
As a welterweight, Johnson has twice missed weight in the UFC, which eventually prompted a move to the middleweight division.
Prior to his battle with Vitor Belfort, Johnson again missed weight, coming in a staggering 11 pounds over the 186-pound limit. After his submission loss to Belfort, Johnson was cut from the UFC.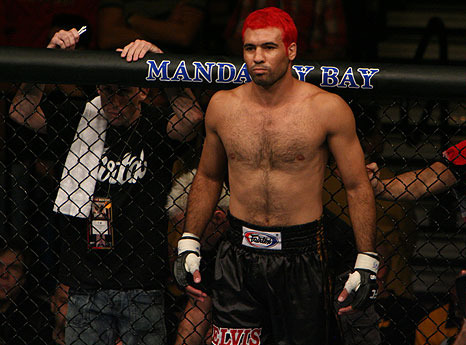 Sinosic/ MMAWeekly.com
Impressively, jiu-jitsu whiz Elvis Sinosic submitted the submission master in Jeremy Horn in February 2001, which gave the Aussie an immediate title shot against then=UFC champion Tito Ortiz.
After suffering a TKO loss to Ortiz, Sinosic would go on to grace the Octagon five more times, going winless in bouts against Evan Tanner, Renato Sobral, Forrest Griffin, Alessio Sakara and Michael Bisping.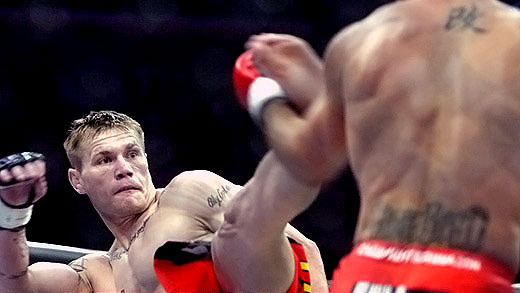 Riggs (left)/ Jeff Cain for MMAWeekly.com
After beginning his career as a super heavyweight, Riggs kept his knockout power even after moving down to the welterweight class.
For every impressive win turned in by "Diesel," an equally poor performance was traded in.
Eventually, Riggs worked his way towards a UFC title shot in 2005, taking on 170-pound kingpin Matt Hughes.
Riggs came in overweight for the bout and the fight was regulated to a non-title affair. He was subsequently submitted by Hughes in the first round.
Both Stockton, Cali. natives in Nick and Nate Diaz are two of the most exciting fighters in the business.
Despite their success in MMA, both Diaz brothers have garnered the ire of the fans and media alike for their actions in and out of the cage.
Nick has twice been suspended for his avid use of marijuana, testing positive in battles against Takanori Gomi and Carlos Condit.
On top of that, both Nick and Nate were a part of arguably the most memorable moment in MMA history as the entire Cesar Gracie crew opted to jump Jason "Mayhem" Miller in the cage moments after he called out Jake Shields following his decision win over Dan Henderson.
A kickboxing savant, Yvel has since made good with his past, but this little tiff with a referee will always follow the Dutchman for the rest of his career.
This bout resulted in a disqualification, the third such loss of Yvel's career. The previous two blemishes came by way of eye gouging and biting.
Yvel would have been a monster in the early UFC days.