MLB Trade Scenarios: Every Team's Trade Goals for 2012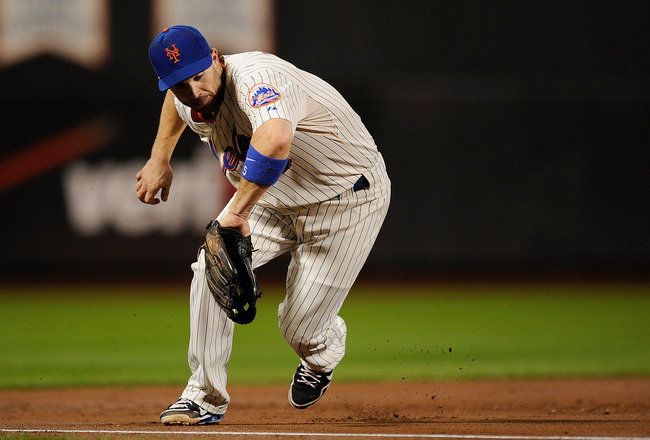 Patrick McDermott/Getty Images
Now that spring training has begun and the offseason is essentially over, new players acquired through trades or free agency can get used to their new surroundings. More importantly, the teams can get used to their new players.
While it's too early to think of trades that can happen at the deadline, it's not too early to notice areas that could be cause for concern. There are teams that look like they may need a big arm or heavy hitter in July to stay in the playoff hunt already, even though it's only March.
All of these teams, as well as any that may not be in the playoff hunt, will have certain trade goals during the 2012 season.
Baltimore Orioles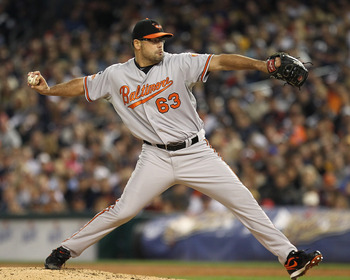 Dave Reginek/Getty Images
The Baltimore Orioles don't have any expiring contracts that could net high-caliber prospects in a trade, and they definitely are not going to be competing for a playoff spot, so what trades would they need to make?
Rumors last month stated that the Orioles would eat a good deal of Kevin Gregg's contract to get a prospect in return, and given his struggles it hasn't been worth it for the Orioles to keep him. That will depend how well Jim Johnson performs this year.
Their goal is simply to improve over the course of the season, but looking at the pieces they have, it's easier said than done. Then again, someone may make the O's an offer they can't refuse on Adam Jones.
Boston Red Sox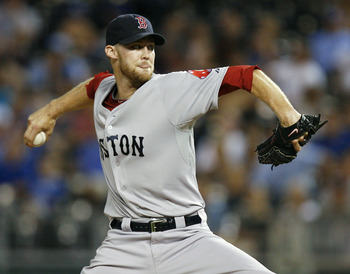 Ed Zurga/Getty Images
The short answer to the Red Sox's trade goals is to have a starting rotation they can win with. However, after Josh Beckett and Jon Lester, they have a slew of question marks that the trade market may have to fix.
Can Daniel Bard make the transition to starter? For that matter, will the Red Sox actually keep him there? Will Clay Buchholz stay healthy? Is there any way they can get rid of John Lackey or Daisuke Matsuzaka? Will they sign Roy Oswalt at some point?
Any of these questions can spark a trade at some point this season, and if they look like they might finish third again, I would be surprised if they don't pull the trigger. Which question pops up will determine who ends up traded and who is acquired.
New York Yankees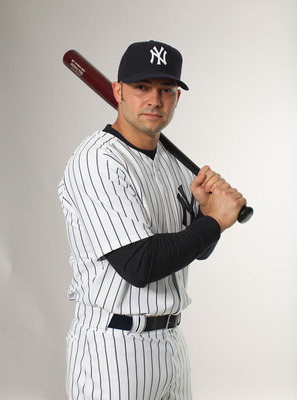 Nick Laham/Getty Images
The New York Yankees improved a 97-win team big-time with their starting rotation additions, so honestly their trade goals would be to not have to make any. After all, trading would mean there was a problem that needed fixing.
The only trade goal they may have is finding a home for Nick Swisher if they don't feel they want to re-sign him. However, that would only be if they find someone who can fit in right field sooner rather than later, and if they could get a good piece for him on top of that.
Tampa Bay Rays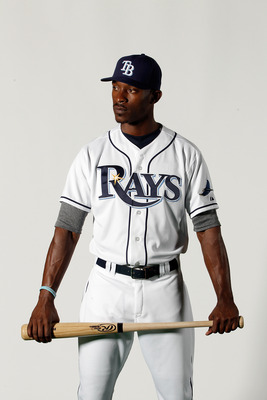 Jonathan Ferrey/Getty Images
The Tampa Bay Rays are successful despite being a small-market team, and they may not need to worry about the trade market much this year. Still, there are a couple players they may trade to further stock their farm system.
I still think they need to trade one of their starters simply to make room, but I'm growing less confident that it will happen. The big name that the Rays might trade would be B.J. Upton. After all, Richard Justice has noted that "it's unlikely the Rays can afford to keep him."
If that's the case, then even if the Rays are in the playoff hunt they'll be thinking of getting something for him, and if any team in the thick of things needs a quality center fielder, there's one already on a contender who's available.
Toronto Blue Jays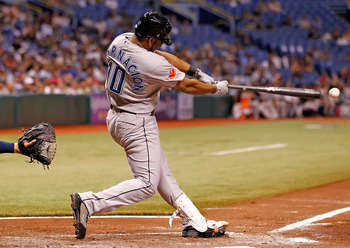 J. Meric/Getty Images
The Toronto Blue Jays are a team that could go either way in a trade situation. Their goal is to actually be contending in the AL East, but they could be a year away from that yet. In that case, would they buy, sell or simply stay as is?
Their goal would be solidifying their infield and figuring out a spot for Edwin Encarnacion. If they have to trade him, then it's what they have to do, though I would imagine they would want to sign him long-term, though I haven't been able to find discussions either way recently.
It looks like Toronto's goal will be to be patient and let the chips fall where they may. In this tough division, that may be for the best.
Chicago White Sox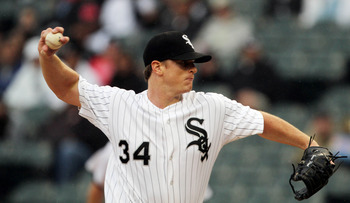 Tasos Katopodis/Getty Images
The Chicago White Sox are spending 2012 in what I call a "rebuilding but not rebuilding" phase. They don't have anything in their farm system, and I have to think their goal would be to improve that farm system by dealing their expiring contracts.
Gavin Floyd has been the subject of trade rumors all offseason and continues to be, while someone could give Jake Peavy a shot since the Chicago stop failed.
As much as they want to say they aren't rebuilding, they are going to have to put some pieces around the players that they signed long-term if they want to compete.
Cleveland Indians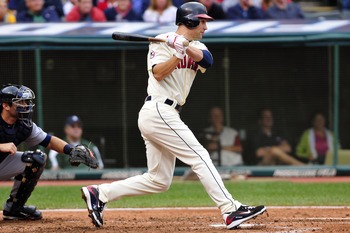 Jason Miller/Getty Images
The main goal of the Cleveland Indians seems to be to make any moves that would get them into the playoffs, even if getting past Detroit is a tall order.
Danny Knobler has noted that the Indians are looking for an outfielder, which makes sense after they re-signed Grady Sizemore for some reason. That outfield depth could be the difference between making the playoffs and missing out in 2012.
Detroit Tigers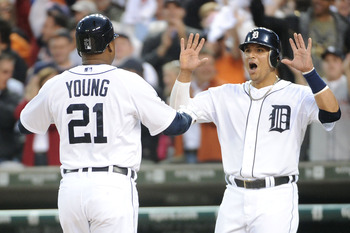 Harry How/Getty Images
Like the Yankees, the Tigers would ideally not need to make any trades at all. They signed Prince Fielder this offseason so they know their lineup's fine, and it seems like they will keep Jacob Turner as well.
If they end up making a trade at the deadline, it will almost certainly be due to another injury to one of their stronger players like Victor Martinez. Even if somehow the Tigers aren't first in July, I don't see them messing up what they have.
Kansas City Royals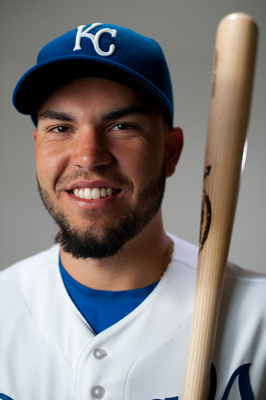 Rob Tringali/Getty Images
The Kansas City Royals made a lot of moves this past offseason, so they appear to be a team on the rise. As a result, I can see them starting to buy a piece or two to make themselves more competitive.
They have more prospects in the farm system that should be stars, so Jonathan Broxton and Jonathan Sanchez could end up being trade bait if they have a successful season. At the same time, they could be extra pieces to keep on the team if they do, in fact, have that nice season.
The Royals have a stroke of luck here, as it appears to be quite unlikely that their team will not improve in some way next year.
Minnesota Twins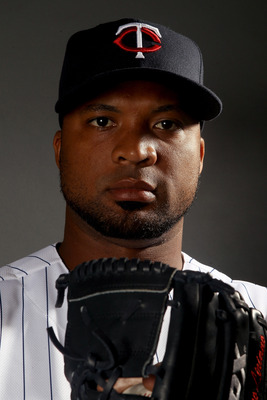 Elsa/Getty Images
The Minnesota Twins, first and foremost, want to be healthy in 2012. What their trade goals will be depends almost entirely on that.
If Joe Mauer, Justin Morneau and everyone else seem back to normal, then I see them being aggressive. They might trade Francisco Liriano if he has a comeback season, to try to become AL Central contenders again, and other expiring contracts could be expendable.
If everyone continues to have issues, then their goal should be to start building up their farm system. That's how they got to where they were in the first place, after all, and again, Liriano would be an expendable piece.
Los Angeles Angels of Anaheim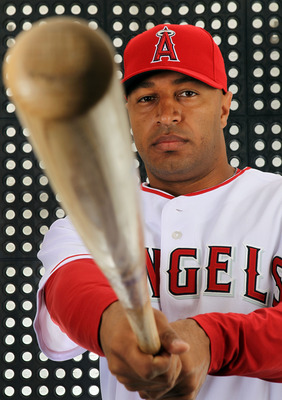 Jamie Squire/Getty Images
The Los Angeles Angels of Anaheim are in "win now" mode with the signing of Albert Pujols and C.J. Wilson. Their window is not as small as the Texas Rangers' window for the playoffs, but that doesn't mean they won't make a move if they have to.
Their plan is to win with what they have, but there are things they can tweak. If somehow they can unload Vernon Wells and his contract on another team, then that has to be done, even though the odds of it happening are almost zero.
Oakland Athletics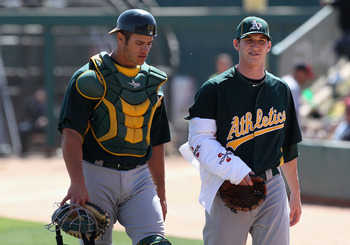 Christian Petersen/Getty Images
The Oakland Athletics' trade goals were quite clear this past offseason: Get rid of the pitching talent they have and bring in a bunch of prospects to develop.
Since they have now gotten rid of their talent, there is little left to trade, and there's no chance that they trade for a big name. Perhaps Manny Ramirez will be a deadline deal, but most likely we have already seen their moves.
Seattle Mariners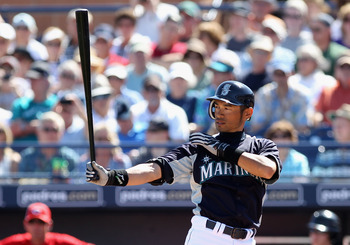 Christian Petersen/Getty Images
The Seattle Mariners are the only AL West team that could be difficult to figure out trade-wise. They'll likely finish third, but if players with expiring contracts have good years, then they can bring in good players to contend in 2013.
The Mariners' goal is to build to that, as well as figuring out what to do with Ichiro, whose contract is up at the end of this year. He won't be traded, but whether he stays or goes could determine how the Mariners make their moves even this year.
Texas Rangers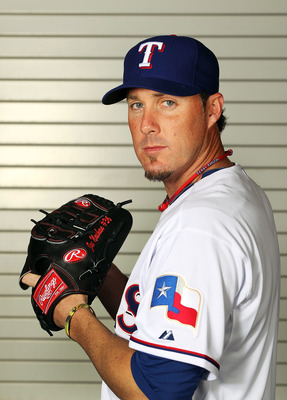 Jamie Squire/Getty Images
If there's one team in the league that absolutely has to win this year, it's the Texas Rangers. Many of their best players will be free agents after this season, so they will trade to win, and they will be aggressive throughout the season.
Of course, it's too early to tell exactly what the trades will be, but if any position is slacking off, then it's going to be buffed up. They'll bring in a closer if Joe Nathan struggles, a starter if Neftali Feliz doesn't get it going and there are further possibilities beyond that.
Atlanta Braves
Mike Zarrilli/Getty Images
The moves that the Atlanta Braves tried to make this past offseason made it very clear what their trade goals are this year. Simply put, they want to make more room for their top prospects.
As good as Jair Jurrjens is, he is blocking off Julio Teheran, Arodys Vizcaino, and perhaps others. Jim Bowden has noted that the Braves are looking to acquire Nick Swisher, which would make Martin Prado again expendable and able to be traded for prospects.
The Braves are already a team on the rise, but they've shown that they are not afraid to be aggressive if it means making progress.
Miami Marlins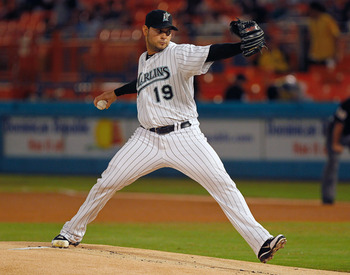 Mike Ehrmann/Getty Images
The Miami Marlins were very aggressive in free agency, and they know that they want to contend. Will that aggressiveness be part of their season as well, or will it be limited to the offseason?
They have a good number of expiring contracts on the pitching end, namely Carlos Zambrano and Anibal Sanchez. They could certainly be traded, since while they are trying to win, they still are the Marlins, and they could definitely use a boost in their farm system.
Having said that, if the Marlins really do have a new attitude, then the farm system doesn't matter, and they will build around what they have, trading whoever they need to to contend.
New York Mets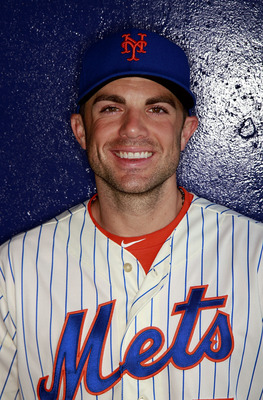 Marc Serota/Getty Images
The New York Mets have been getting rid of bad contracts lately, and the departure of Jose Reyes suggests they are ready to rebuild. As a result, they are going to be sellers this year, no question.
David Wright is a free agent at the end of the year, and I can't see him not being traded by the deadline, especially since he should bring in a great group of prospects. Beyond that, there's not much to sell as they let the young guys get some playing time.
The above is their one goal this year: They need to get as much as possible for Wright.
Philadelphia Phillies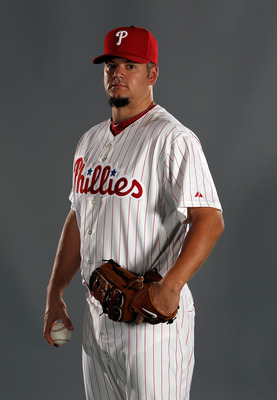 Jonathan Ferrey/Getty Images
The Phillies are another team that feels like they have to win now, since Shane Victorino and Cole Hamels will both be free agents. While I'm not sure they can re-sign both of them, it's a safe bet that they won't be traded.
Who could the Phillies target? Their goal is to win a World Series, so trading Joe Blanton for an established star would be their best bet. Acquiring prospects would not help them right now.
Any trade rumors on Blanton have since subsided, but you don't need a fifth starter come playoff time, whereas you might need a big bat that's missing in the lineup.
Washington Nationals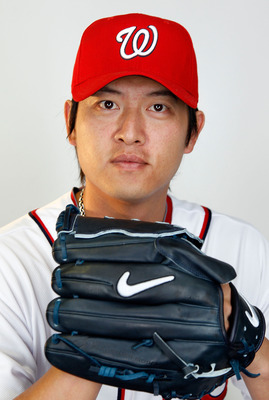 Mike Ehrmann/Getty Images
The Washington Nationals could be an interesting situation. With Ryan Zimmerman re-signed long term and Stephen Strasburg and Bryce Harper turning into stars, they are destined to have a great future and don't need to make moves now.
The key is to develop the players who need developing now, as they don't have many free agents to worry about aside from perhaps Edwin Jackson. If they make a trade, it should be one that will pay off over the next couple seasons, as they will be ready to win soon.
Chicago Cubs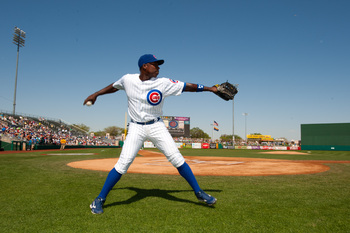 Rob Tringali/Getty Images
The Chicago Cubs made quite a few moves for the future this past offseason as they start the rebuilding process. The only major contract they really have left if Alfonso Soriano, which I have to imagine they've accepted that they won't be able to get rid of it.
The goal trade-wise is to stay the course. The Cubs seem to know who they want to build around, and if pieces become available in the trade market, they'll grab them. If not, they're not going to be overly aggressive this soon in the rebuilding process.
Cincinnati Reds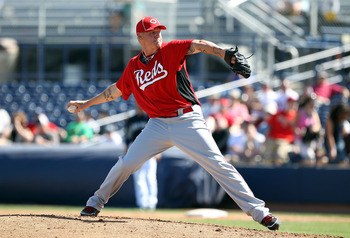 Christian Petersen/Getty Images
The Cincinnati Reds were already aggressive in the offseason, trading most of their farm system for Mat Latos. As a result, it's easy to say that their trade goal is to be aggressive if they find themselves on the outside looking in come July.
They know they have a small window to win a World Series, so I can see them trading pieces that they would rather not if it gets them to their end goal. After seeing the Latos trade, they appear to have that type of mentality.
Houston Astros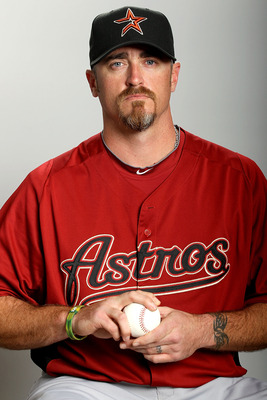 Matthew Stockman/Getty Images
The Astros have one of the most obvious and easiest goals of any team. Their goal is to continue rebuilding through selling off the expensive contracts they have left.
I have no idea why they're planning on making Brett Myers the closer, as a team would have certainly traded for him as an innings eater. As a result, trading Wandy Rodriguez and Carlos Lee may have to be their priorities.
Milwaukee Brewers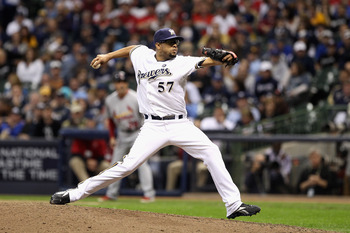 Christian Petersen/Getty Images
The Milwaukee Brewers are concentrating on building up what they have rather than any trades. They would like to sign Zack Greinke long-term, for starters, and any trades will be towards further building up a contender.
They could lose Shaun Marcum and Francisco Rodriguez in free agency, but K-Rod could be trade bait, especially if someone is dangling a player that would be a perfect fit for them. That being said, the goal for the Brewers is to not dismantle the team, as they are still in contention despite losing Prince Fielder.
Pittsburgh Pirates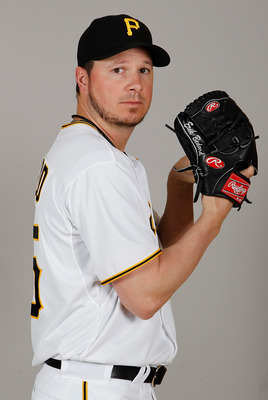 J. Meric/Getty Images
The Pirates made a bunch of free-agent signings and signed Andrew McCutchen long-term, so it's clear they are looking to the future and are finally on the rise for the first time in a while.
Most of their free agents were signed to one-year deals, so the Pirates can trade players like Erik Bedard to bring in some young talent to further surround what they have. Their goal is to give themselves a great chance to win in the future, and as long as they stay the course they'll pull that off.
St. Louis Cardinals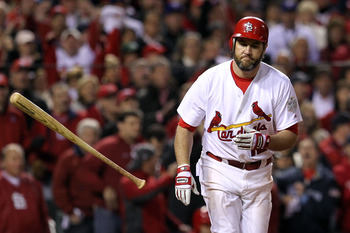 Jamie Squire/Getty Images
The St. Louis Cardinals just won the World Series and replaced Albert Pujols about as successfully as one can. The only major player they have entering free agency next year is Lance Berkman.
The only correct goal would be to not make any big moves unless they feel that it would be a difference maker, like bringing in Edwin Jackson for starter depth last year.
Arizona Diamondbacks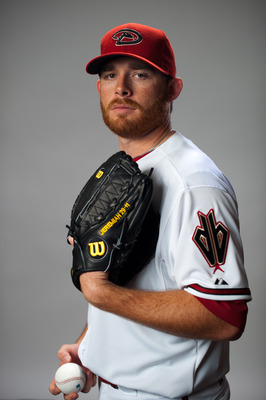 Rob Tringali/Getty Images
After unexpectedly winning the NL West crown this past year, the Arizona Diamondbacks are looking to improve on that. They didn't modify too much, but they do look improved from this past year.
The Diamondbacks are still a young team at heart, led by Justin Upton, Ian Kennedy, and others, so any trade that is made cannot mess up the dynamic that Kirk Gibson has in store.
The goal is obviously to build on last year, but the best trade may be no trade, even if they are in a different position than the Yankees and Tigers.
Colorado Rockies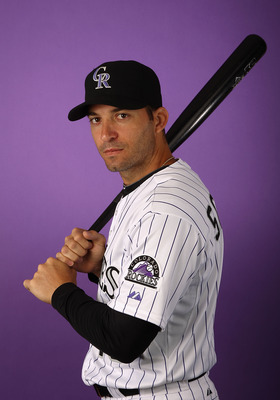 Christian Petersen/Getty Images
The Colorado Rockies have a core group of players they build around, there's no question about that. They also made such a huge number of changes in free agency, albeit many of them minor, that it's going to take time for all the pieces to gel.
Once that happens, any trade goals will be dependent on where they are in the division. They'll stay the course if they aren't going so well, but if they are in a tight race with Arizona or San Francisco, they are a team that's not afraid to make a big move.
Even if they struggle, pieces like Marco Scutaro and Jeremy Guthrie could turn into trade bait.
Los Angeles Dodgers
Christian Petersen/Getty Images
The Los Angeles Dodgers look to be rebuilding for the next couple of years with Matt Kemp as their core player. As a result, their goal would have to be to sell and get the most they can for their expiring contracts, since they have a rather poor farm system.
Andre Ethier is the prime player that, if they don't feel that they can or will re-sign him, then they need to get as much as possible for him. Trading Ted Lilly and his overblown contract would be beneficial too; the point simply is that they need to get the young guys in the system and make them productive.
San Diego Padres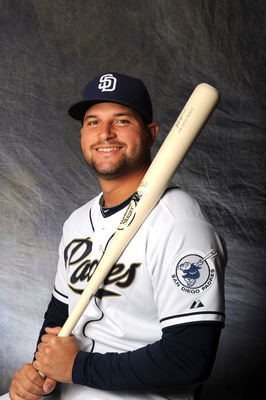 Rich Pilling/Getty Images
The San Diego Padres are rebuilding with the best farm system in baseball, bringing in Yonder Alonso, Yasmani Grandal and established vet Carlos Quentin. As a result, they don't need to go much when it comes to trading.
Any expiring contracts that they can get prospects for need to be dealt of course, but the Padres have so much farm talent that they don't necessarily need to take that route, particularly if the new pickups start producing already and they become a .500 team.
San Francisco Giants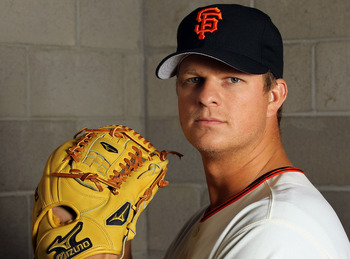 Jamie Squire/Getty Images
The San Francisco Giants' trade goal has been to improve the outfield for a long time, and this offseason they finally did that, bringing in Angel Pagan and Melky Cabrera.
As for their goals this season, they would love to not have to trade anyone, extend Matt Cain's contract and get back to the World Series. However, if they are in a tight race with Arizona, they have to take the plunge and be aggressive.
Tim Linecum is a free agent until 2014, so if they want to win another World Series then they'll need to get there before then, and 2012 might be their next best bet. Also, there's almost no chance they trade Cain, sorry to disappoint any other teams that understandably want him.
Keep Reading