2012 NCAA Tournament: Win Your Pool by Picking First-Round Upsets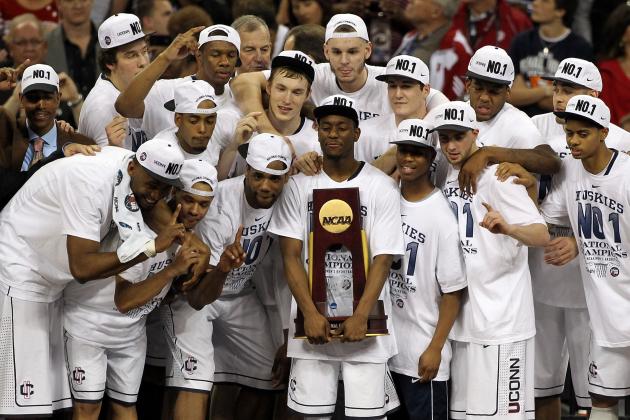 Andy Lyons/Getty Images

Selection Sunday is here. The official beginning of March Madness is just days away.
As soon as CBS' Greg Gumbel is finished telling us who is in and where everyone is playing, priority one is to fill out your bracket.
Whether you fill out one bracket or many, choosing how to go about it may make or break your chances of winning the pool(s) that you enter.
One way that you might go about making your choices is by looking at the first-round results from past tournaments and pick some upsets.
Remember: There's always insanity at the beginning of the NCAA tournament.
The current 16-seed setup has been around since 1985.
By checking out how the first round has gone in those 26 tournaments, you might be able to make your decisions on this year's 32 opening games (not including the play-in games).
So, if you are looking for a little statistical info on some possible upsets, here's how you can fill out the first part of your bracket by the numbers.
Begin Slideshow

»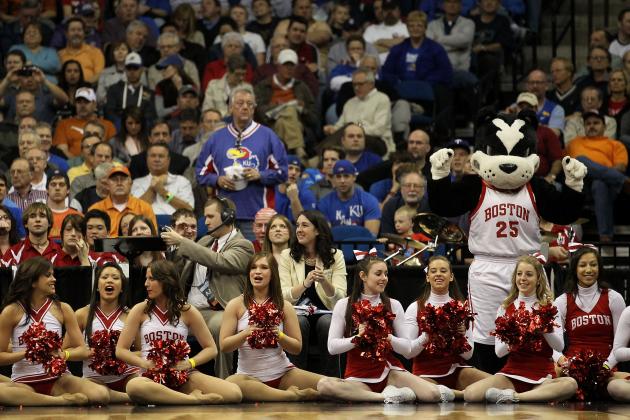 Ronald Martinez/Getty Images

A No. 16 seed has never won a first-round game.
That's 0-108, if you are scoring at home.
Four No. 16 seeds have come within a single basket of taking down a No. 1.
Western Carolina: 1996
Murray State: 1990
Princeton: 1989
East Tennessee State: 1989
Last year, Boston, Hampton, Texas-San Antonio and UNC Asheville all lost as No. 16 seeds in the first round.
The average margin of victory/defeat in these games was 28 points.
If you select a No. 16 seed to beat a No. 1, good luck!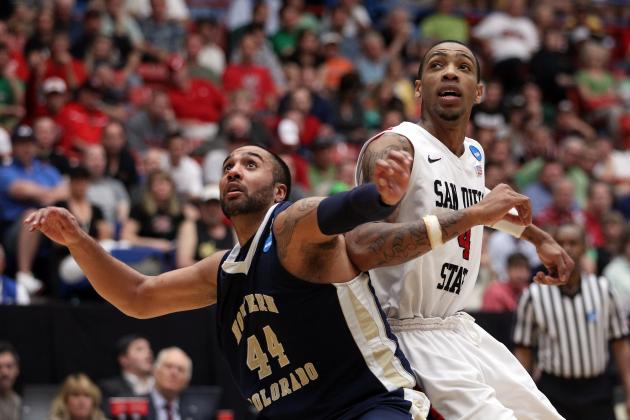 Christian Petersen/Getty Images

Choosing No. 15 seeds to win their first round is a pretty gutsy decision.
Only four teams as a No. 15 seed have pulled it off.
Hampton: 2001
Coppin State: 1997
Santa Clara: 1993
Richmond: 1991
Last year, Long Island, Northern Colorado, Akron and UC Santa Barbara all lost their first-round games.
The average margin of victory/defeat was 18 points.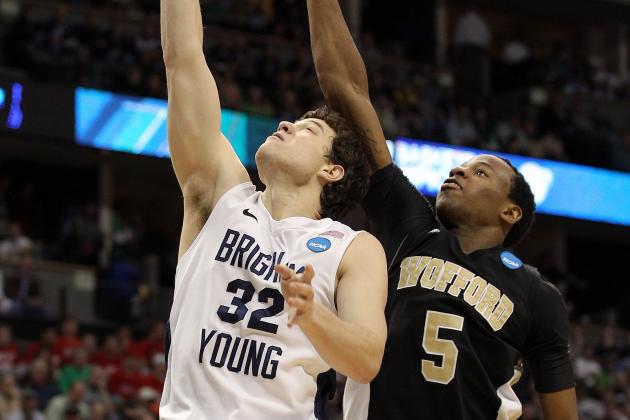 Justin Edmonds/Getty Images

When you are looking at this year's No. 14 seeds, remember that they've only won 16 times in 26 years.
The No. 14 seeds (Indiana State, Bucknell, St. Peter's and Wofford) were 0-4 last year.
The average margin of victory/defeat was 19 points.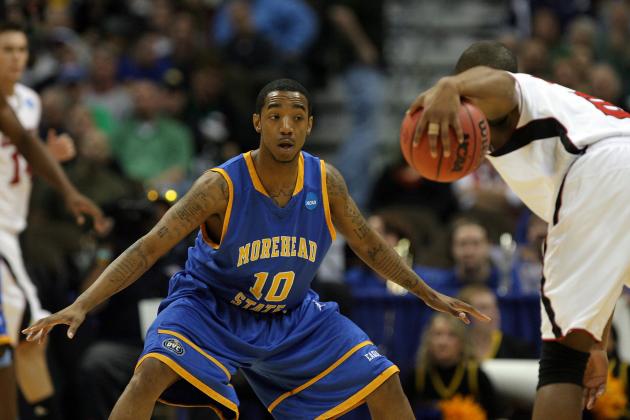 Justin Edmonds/Getty Images

Since 1985, No. 13 seeds are 23-85. That's a 21.3 winning percentage.
Last year, Morehead State shocked Louisville, beating the Cardinals 62-61.
Princeton came within two points of knocking off Kentucky. Oakland only lost to Texas by four, and Belmont lost to Wisconsin by 14.
If you are playing this by the numbers, it's definitely not out of the question to pick an upset here.
It doesn't happen every year, but...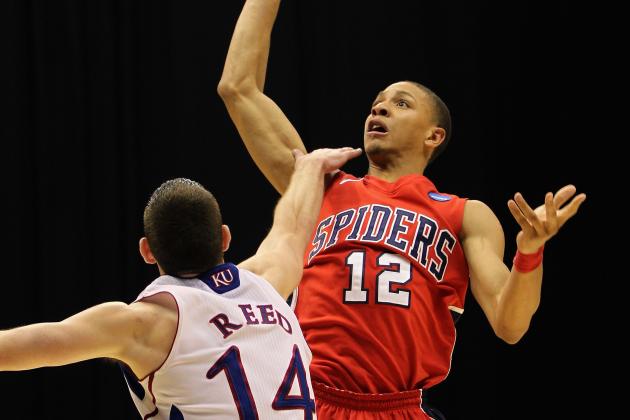 Jamie Squire/Getty Images

Here's the matchup that makes March Madness so marvelous.
This one always gets a lot of attention, as it should.
In the last 26 years, No. 12 seeds are 36-72. That means one-in-three 12th-seeded teams have moved on to the round of 32.
Last year, the Richmond Spiders took down Vanderbilt 69-66.
The other three No. 12 seeds (Memphis, Clemson and Utah State) lost by an average of five points.
Always some crazy close games.
Jonathan Daniel/Getty Images

Even though everyone talks about the 5/12 matchup being the "Upset Special," the 6/11 is just as likely to happen.
Since 1985, No. 11 seeds are 36-72, just like the No. 12 seeds.
Last year, three (count 'em, three) 11th-seeded teams beat their No. 6 opponents.
Marquette beat Xavier by 11
Virginia Commonwealth nailed Georgetown by 18
Gonzaga bumped off St. John's by 15
I wouldn't count on a repeat performance by the No. 11 seeds this year, but I will be picking at least one if not more upsets here.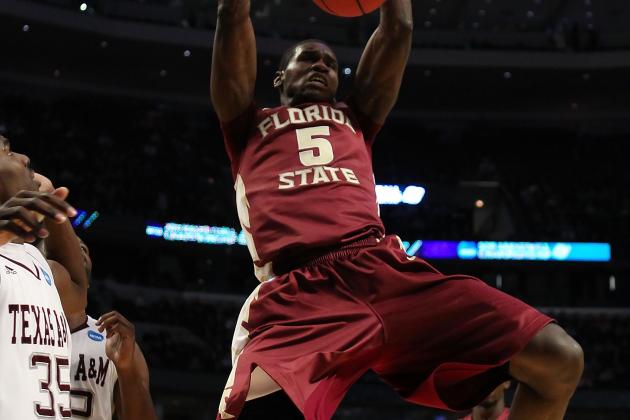 Jonathan Daniel/Getty Images

Here's another place where you need to make some good choices.
No. 10 seeds are 43-65 (39.8 percent) in their first-round games.
Last year, Florida State took out Texas A&M 57-50.
The other three 10th-seeded teams (Georgia, Penn State and Michigan State) lost by a combined total of seven points.
These are almost always nail-biters.
Whatever way you go here, it's going to be exciting!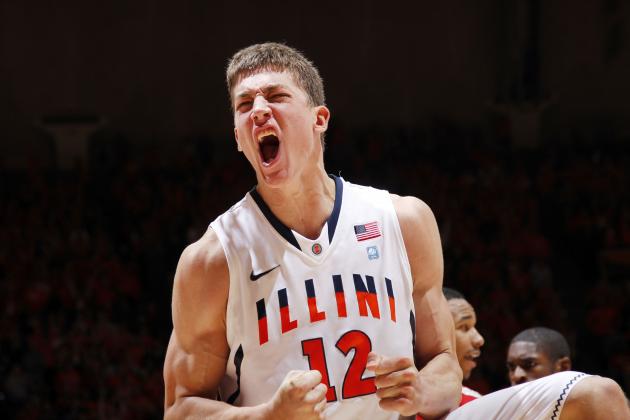 Joe Robbins/Getty Images

It's kind of surprising, but No. 9 seeds have won more of their first-round games than their lower-seeded No. 8 opponents.
Ninth-seeded teams have won 52.8 percent of the time (57-51).
So, if you are going strictly by the winning percentage numbers, is it really an upset to pick a No. 9 over a No. 8?
Last year, only one No. 9 seed came out on top, as Illinois beat UNLV 73-62.
Don't let one year's results throw you off!