WTA Tennis: Odds of Each Top 10 Player Winning a Slam in 2012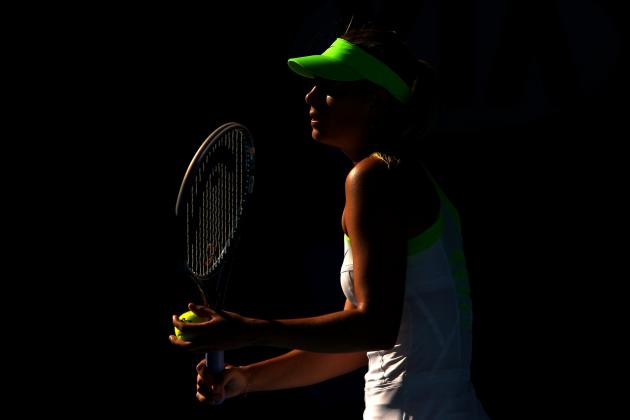 Cameron Spencer/Getty Images

In the past few seasons, the world of women's tennis seems to have lacked stability. Since 2008, eight different players have held the title of World No. 1, and 11 different players have won Grand Slam titles.
Clearly, the women's game is nothing like the men's, where we can assume going into each Slam that one of the top-three players (possibly four) will win.
The Grand Slam field is pretty wide open for the top women players in 2012. Here's a look at the odds for each of the Top 10 Players to win one this season.
Begin Slideshow

»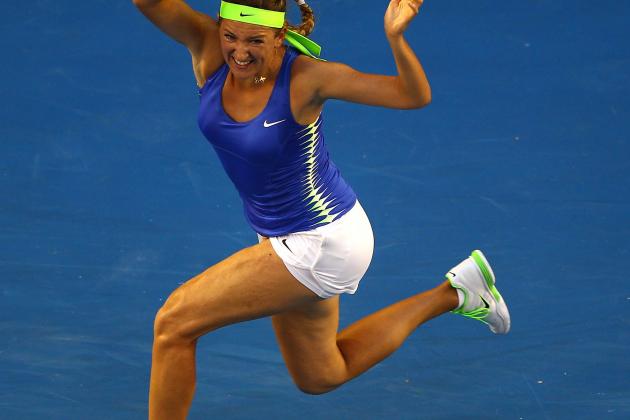 Mark Dadswell/Getty Images

Going into the French Open (and most likely the next few Slams after that), all eyes will be on Victoria Azarenka, the most recent player to claim the No. 1 throne in the women's game. After her impressive performance in Melbourne, the world will be watching to see if she capitalizes or falters.
Vika has started the 2012 season on a strong note. Not only did she win her first Slam at the Australian Open, but she also claimed titles in Sydney and Doha. An ankle injury forced her to withdraw from Dubai, but that doesn't take away much from the stage she has set for women's tennis this year.
If Vika continues to play the way she has been, she will be the top contender for the French Open, and maybe for the the next two Slams, depending on her Roland Garros performance.
Odds: 2-1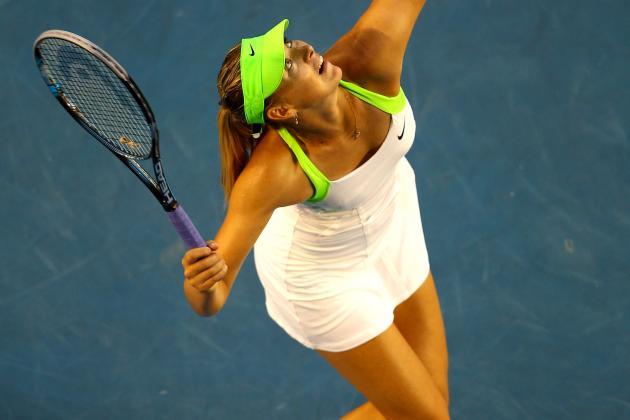 Mark Dadswell/Getty Images

Ever since her unforgettable victory over Serena Williams in the 2004 Wimbledon final, Maria Sharapova has been a strong force on the WTA tour. With three Slam titles under her belt (along with three finals appearances), Sharapova has certainly shown us that she is completely capable of winning each tournament that she enters.
Unfortunately for her, there are obviously other strong players that enter the same tournaments. In the next few Slams, her biggest threat will likely be Azarenka, who recently took her down in the Aussie Open final and is currently the only obstacle preventing Sharapova from reclaiming the No. 1 spot.
Her last Slam title came at the 2008 Australian Open, and she will definitely be hungry for another one in 2012. Whether or not her determination will be enough to take down some of the other top players is a question that remains unanswered, but she will undoubtedly be a force to be reckoned with in each of the three remaining Slams this season.
Odds: 4-1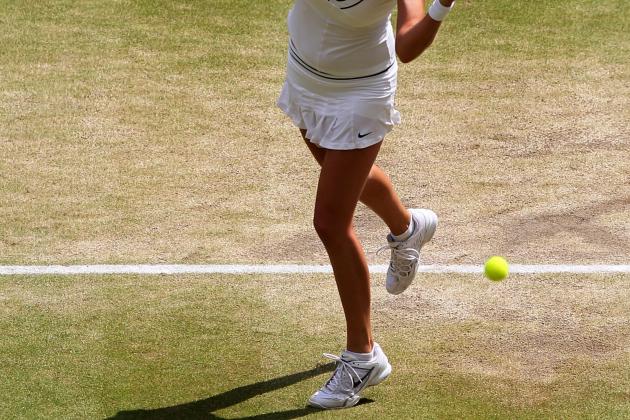 Pool/Getty Images

Petra Kvitova had a huge 2011 season by winning six titles, including Wimbledon as her first Grand Slam crown. Going into the Australian Open this year, many fans saw her as the top contender to take Caroline Wozniacki's No. 1 spot.
Unfortunately for her, a semifinal loss to Sharapova sent her packing slightly earlier than she had hoped. Even with that loss, though, Kvitova is within 2000 points of the throne and would love to claim it before this season is out.
The 22-year-old star has every bit of what it takes to reclaim the Wimbledon title and/or another Slam in 2012. Recently, her body has been holding her back (forced to withdraw from Doha due to an Achilles injury, and Dubai due to illness), but assuming that she can stay healthy, she will certainly be one to watch in the next three Slams.
Odds: 3-1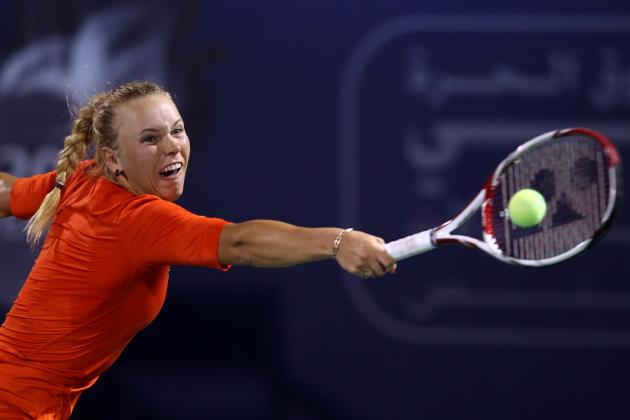 Julian Finney/Getty Images

Many fans of the sport wondered with amazement while a woman who had yet to win a Grand Slam reigned as No. 1 for an accumulative total of over a year (67 weeks). It didn't come as much of a surprise when she finally lost this position after the Aussie Open.
It seems likely that Wozniacki will stick around the top for a while with wins in smaller tournaments, but if she couldn't win a Slam as the top player, it will be tough for her to do it at No. 4. That's not to say that it's impossible; she has certainly shown that she has what it takes to be a Slam champion by winning 18 other titles.
With the other top players playing well, though, Wozniacki's chances at taking a Slam in 2012 are much smaller than they used to be.
Odds: 10-1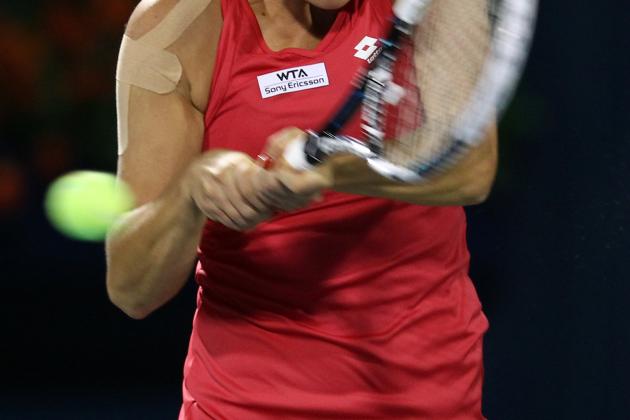 Julian Finney/Getty Images

In the past few months, 23-year-old Agnieszka Radwanska has been playing some of her best tennis, highlighted by a quarterfinal appearance in the Aussie Open, two semifinal appearances in Doha and Sydney, and a title in Dubai. Currently sitting in a career-high spot of No. 5 in the WTA rankings, Radwanska is set to be a Dark Horse in the upcoming Slams.
The problem for Radwanska? Her losses in the Aussie Open and the two semifinals were all to Azarenka, who will likely be an opponent somewhere along the way in the remaining Slams of 2012.
Still, her game seems to be developing more and more, and I wouldn't put an upset past her. Look for Radwanska as a contender to make a surprise run in the next three Slams.
Odds: 15-1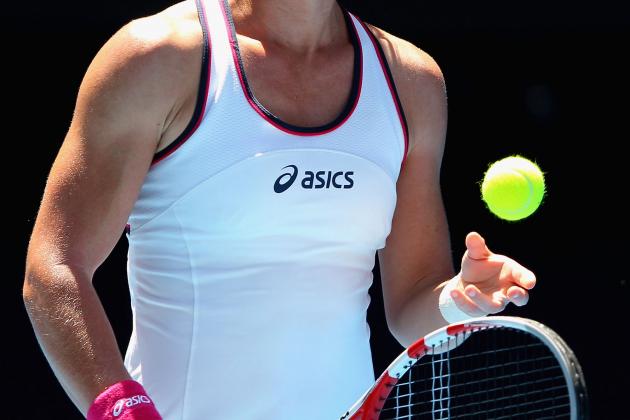 Cameron Spencer/Getty Images

After her incredible victory at the 2011 U.S. Open, the world was watching to see how Australian Samantha Stosur would be able to capitalize on the momentum at the start of 2012. With a second-round loss in Brisbane and first-round dismissals from Sydney and the Australian Open, all that momentum seemed to have vanished as quickly as it had come in September.
Since the Aussie Open, Stosur's game has heated up a little bit, and she has made quarterfinals and finals appearances in Dubai and Doha (respectively).
Performances like her's at Flushing Meadows really need to be taken advantage of quickly, though, and it will be very difficult for her to do it again in any of the 2012 Slams.
Odds: 20-1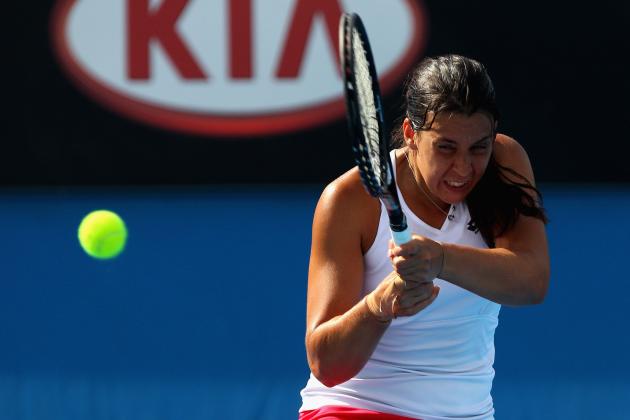 Lucas Dawson/Getty Images

Being the top French player in the women's game by more than 50 spots in the rankings, Marion Bartoli has been the strongest representation for her country for a few seasons now. Currently at a career-high No. 7 spot in the rankings, she is looking to rise even higher as the season progresses.
So far in 2012, Bartoli has seen one final, one semifinal, and one quarterfinal (Paris, Doha, and Sydney, respectively). Her Australian Open performance was not as impressive; she was upset in the third round by unranked Jie Zheng.
If she is going to win a Slam this year, her best opportunity will be in front of the home crowd at Roland Garros. But with the competition as strong as it is, a Slam crown for Bartoli in 2012 is unlikely.
Odds: 25-1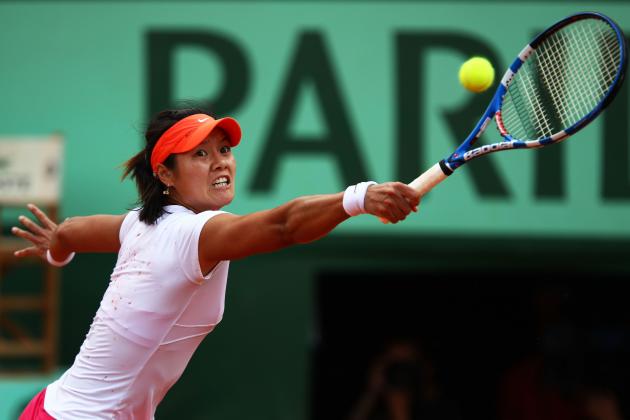 Clive Brunskill/Getty Images

Like Stosur, Na Li's title at the 2011 French Open left fans wondering whether or not she would see similar success in future Slams. Unlike Stosur, she started off 2012 on a solid note, advancing to the fourth round of the Australian Open before falling to Kim Clijsters.
Unfortunately, Li has been forced to withdraw from Paris and Dubai with a lower back injury. Assuming that she can get back to full health, though, I wouldn't be surprised to see her make another run at the 2012 French Open and the two following Slams.
Whether or not she will be able to go the distance again is a question that cannot be answered yet, but in my opinion, her No. 8 ranking underestimates her chances of winning one or more of the remaining 2012 Slams.
Odds: 8-1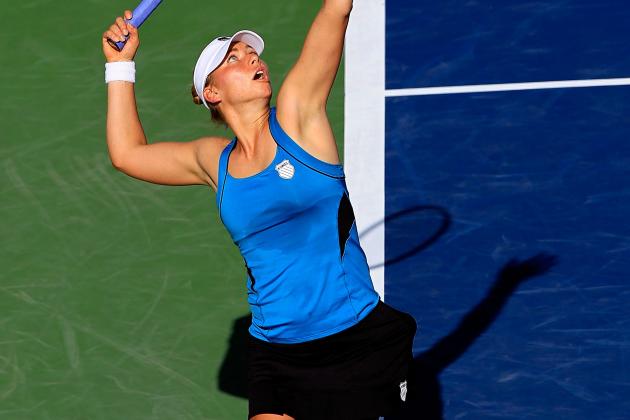 Chris Trotman/Getty Images

After starting 2011 at No. 2 in the rankings, Vera Zvonareva was in a prime position to win her first Grand Slam title and become the No. 1 player in the world. Instead, she only managed to reach one Slam semifinal, and as a result, she fell to No. 7 before the year was out.
The 2012 season hasn't started out much better for Zvonareva. Her best result so far is nothing more than a quarterfinal appearance in Pattaya City. She was upset in the third round of the Aussie Open by Ekaterina Makarova, and withdrew from Doha and Dubai with a left hip injury.
At the age of 27 and ranked No. 9, Zvonareva is currently hanging on to the hopes of becoming a late Grand Slam champion. It seems as though 2011 was a missed opportunity that will be difficult to see again.
Odds: 50-1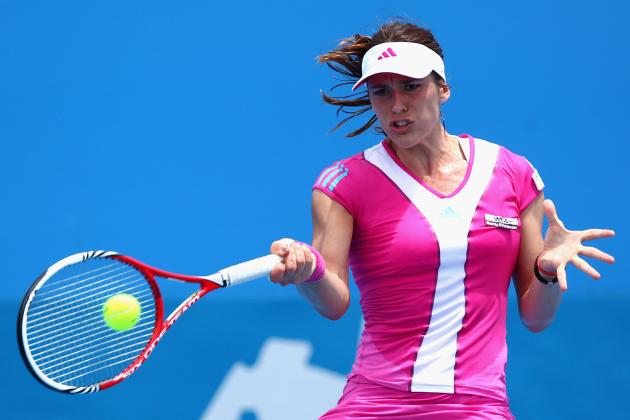 Ryan Pierse/Getty Images

2011 was a breakout season for Andrea Petkovic. By winning her second WTA title at Strasbourg and reaching the Brisbane and Beijing finals, she was able to rise from No. 32 to No. 10, making her Top 10 debut.
Interestingly enough, she was also the only woman to reach three Slam quarterfinals (Australian Open, French Open, U.S. Open) in 2011.
The main problem for Petkovic is that she was forced to withdraw from four of her first six tournaments, including the Aussie Open, to kick off the 2012 season due to a lower back injury.
Because of these back problems, we haven't been able to determine whether or not Petkovic will be on top of her game for most of the season. If she is, she will likely be a threat to reach the deep rounds of the remaining Slams.
Odds: 30-1