NBA Trade Rumors: 12 Small Deals That Could Have Substantial Benefits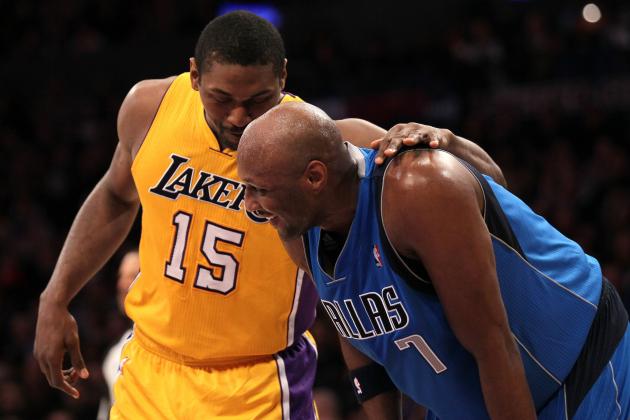 Stephen Dunn/Getty Images

When I was younger and in high school, I remember waiting patiently to get out of school so I can go home and immediately log on to ESPN.com to see what all had happened in the trade deadline.
More times than not, it'd be lame. Someone like Scot Pollard would get traded, or Cherokee Parks or someone of that nature. I'd rarely see a superstar get dealt and that always disappointed me.
But now, I can care less about the big mega-deals because the small ones usually make the biggest impacts, which honestly comes at a big surprise.
When the deadline rolls around, we're going to find a number of things. It can range anywhere from Dwight Howard finally getting his way and being traded out of Orlando to three trades that make no sense.
Regardless, it's still one of my favorite times of the year, as I always anxiously wait for something to happen. And maybe, just maybe, the Grizzlies and Blazers decide to make some moves, but that's a different story for a different day.
Lately, we've seen players that rode the bench for the better part of the first half, get traded and then they play exceedingly well and get their team far into the playoffs, much like the Trevor Ariza when he was traded to the Lakers in 2007 (although he wasn't dealt at the trade deadline).
Anyway, we're bound to see something happen in the next coming week, whether it be one small trade, myriads of trades involving role players or multiple mega-deals involving players such as Howard, Deron Williams, Steve Nash or Rajon Rondo.
Begin Slideshow

»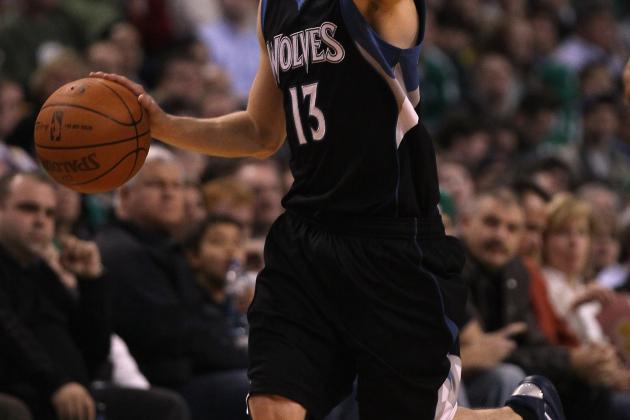 Elsa/Getty Images

The Grizzlies have been a pleasant surprise this season, especially since the team is in the middle of the playoff picture without their second-best player, Zach Randolph along with key role-playing big man Darrell Arthur.
Somehow, someway, the Grizzlies have been doing a phenomenal job with a massive missing link. They may not want to make any deals at the deadline however, mainly because of their team's chemistry.
But anything is plausible.
The Grizzlies' current starting point guard, Mike Conley is a solid player, but he's not All-Star material, at least at this point in his career. The former Buckeye is currently averaging 13.5 points and 6.9 assists per game. His 2.6 steals per contest also rank first in the entire league.
Needless to say, he's had a fairly solid season, but he can't do it all himself. He's playing 36 minutes per game, which gives about 12 minutes to his back-ups, rookie Josh Selby and Jeremy Pargo.
The Grizzlies really need a back-up point guard that can hold his own and that can also help alleviate pressure off of Conley. Of course, if they were to make a deal, it'd have to be a veteran as the Grizzlies really need some solid presence in the locker room.
That's where Ridnour comes in. He's in a rotation that already consists of hotshot Ricky Rubio and Jose Barea. The 'Wolves need to move one of the three to acquire some frontcourt help and it's not going to be Rubio.
In this scenario, using the ESPN's NBA Trade Machine, the Grizzlies would be giving up forward Dante Cunningham and point guard Jeremy Pargo for Minnesota's Ridnour. He'd be a good fit for the Grizzlies and would definitely make the minutes he plays very valuable.
Other Options: Atlanta's Kirk Hinrich, Milwaukee's Beno Udrih, Toronto's Jerryd Bayless or Houston's Goran Dragic or Jonny Flynn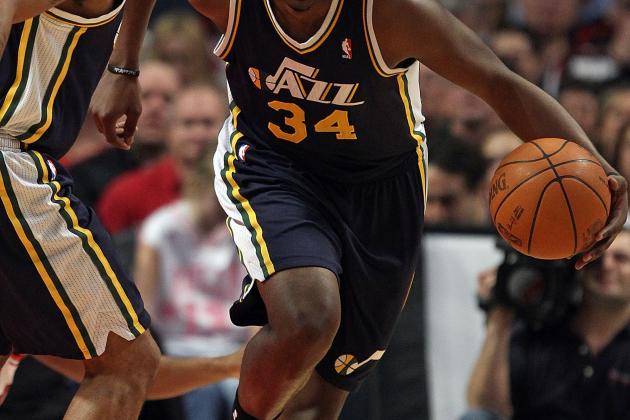 Jonathan Daniel/Getty Images

According to Brian T. Smith of the Salt Lake Tribune,
"The Jazz remain open to moving starting point guard Devin Harris, league sources said, and reserve small forward C.J. Miles could be made available in the right situation. But Utah continues to take a long-term approach in building its team after the Deron Williams trade last February, and the Jazz won't make a move simply to pull the trigger. "
As the days have gone on, it seems very likely that Miles won't be in a Jazz uniform for much longer.
The 34th pick in the 2005 NBA Draft, Miles has spent his entire career with the Jazz. He's started 145 games over his career and it seems as though he's better suited to be a key component off the bench, rather than placed in the starting rotation.
During the 2010-11 season, Miles started 19 games and accumulated a career-high 12.8 points per game. His stats have slightly decreased this season, as he logs in about six minutes less per game and he's seen his stats go down across the board.
But regardless, he's still a quality player that can help a team that has a solid chance of winning an NBA championship. The forward is currently owed $3.7 million this season and he will be a free agent when the season concludes later this year so to some teams, he could just be a rental. But if dealt, I'm sure he'd show that he deserves an extension from whichever team.
Additionally, if he is dealt, a contender seems the most likely to take on the 24-year-old.
A great scenario would be for the Jazz to deal Miles to Orlando in exchange for small forward Quentin Richardson and the seldom-used Daniel Orton.
Or there could be a deal that would send Miles to Chicago in exchange for Ronnie Brewer.
Another deal that could conceivably happen is that the forward is dealt to Boston in exchange for Mickael Pietrus and Chris Wilcox, along with a draft selection or two.
Regardless, I can definitely see Miles going to a new team by the time the trade deadline rolls around. There is no doubt in my mind that Miles can vastly help a contending team if a similar scenario were to play out.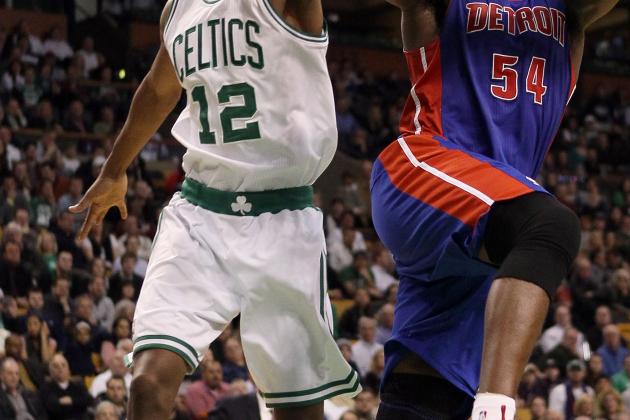 Elsa/Getty Images

If you haven't noticed, the Sixers are absolutely stacked at the 1-2-3 positions. In those positions, they have Jrue Holiday, Lou Williams, Evan Turner, Jodie Meeks, Andre Iguodala and Thaddeus Young (who can also play power forward, but he's naturally listed as a small forward).
So, who do they have in the frontcourt?
Spencer Hawes, who has played in 14 games this season, an old Elton Brand who's being paid over $17 million this season and is putting up paltry numbers, last year's first-round selection Nikola Vucevic who has played mildly well and Lavoy Allen, who has been a gigantic surprise.
Needless to say, they need help in the frontcourt if they want to contend in the postseason—they are already fourth in the conference and if the season ended today, they'd play the Pacers, who have a solid frontcourt,
Names really haven't been brought up in trade rumors for Philadelphia, but I believe a solid option would be Detroit's Jason Maxiell. The Pistons are struggling, and it looks at though they will need a few more years before they become contenders again.
Maxiell is the second longest-tenured player on the Pistons as of right now (behind Tayshaun Prince) and it seems as though he's the most expendable, especially with the emergence of Greg Monroe.
Maxiell has started just 16 games this season, but he's averaging 5.7 points and 5.1 rebounds in just 21 minutes per contest.
He has the ability to start on a few teams, and I think he could be a great low-risk, high-reward player for the Sixers. What remains to be seen is what they would give up for Maxiell—a deal I prefer is that Andres Nocioni and Craig Brackins, along with a pick, get sent to Detroit in exchange for Maxiell.
Of course, there are other possibilities, but a Maxiell-to-Philly seems to be a good bargain. The former Cincinnati star is currently being paid $5 million this season, but his contract expires at the end of the season. If dealt to a contender, I wouldn't doubt seeing Maxiell returning to that respective team.
Other Possibilities: Charlotte's Boris Diaw, Minnesota's Anthony Randolph, Phoenix's Channing Frye or Robin Lopez, Houston's Jordan Hill, Sacramento's J.J. Hickson, Milwaukee's Ersan Ilyasova or Toronto's Amir Johnson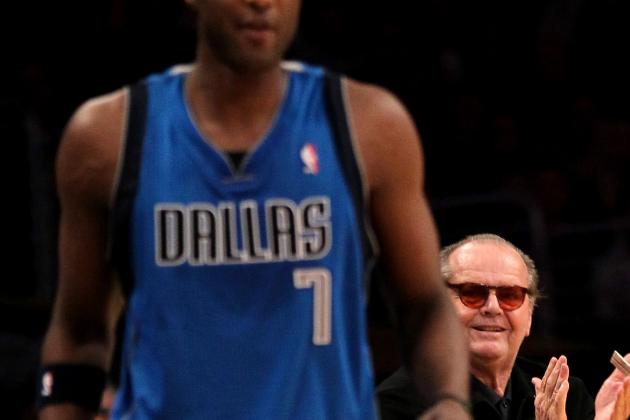 Stephen Dunn/Getty Images

The Lamar Odom-to-Mavericks experiement has failed epically. And because of that, I feel sorry for Odom. He was part of that mega-deal that would have sent Chris Paul to the Lakers, but the trade was denied by David Stern and his staff.
So the Lakers seemingly wanted to deal the unhappy Odom away anyway, even though they didn't get much of anything in return. The Lakers practically gave Odom to Dallas and it hasn't been a good venture to say the least.
Odom has struggled in Rick Carlisle's system, as he is currently averaging career-lows in minutes, points, rebounds and assists. So a deal out of Dallas seems imminent.
The only question is that...if he is dealt, where does he go?
Will he go back to L.A. to play for the Clippers or Lakers? Will he go to Toronto and be re-united with good friend Rasual Butler? Or will he go to a team such as the Bobcats, the worst team in the NBA? Or will he make a second stop in Miami on a lowered contract?
We can only speculate at this point, but in my point of view, I don't see him in a Mavericks uniform for that much longer. The experiment has truly failed, but we'll see what happens when the trade deadline rolls around.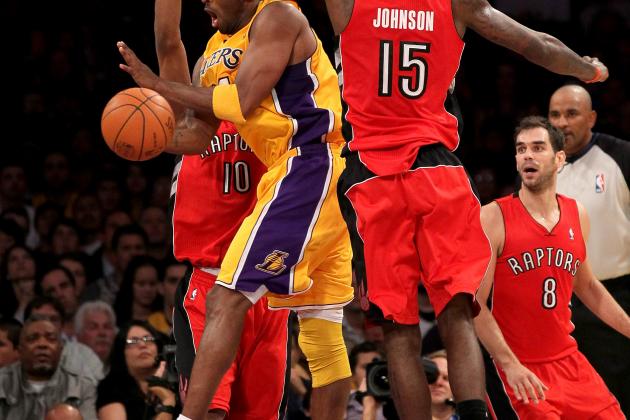 Stephen Dunn/Getty Images

Let's face it. The Raptors have been a laughingstock in the NBA since Vince Carter departed many years ago.
It's a shame, the team had tons of potential back in the late 1990s and early 2000s and they almost advanced to the Eastern Conference Finals in the 2001 playoffs after taking the Philadelphia Sixers to seven games.
But ever since, the Raptors have struggled mightily.
Since that fateful season, the Raptors have seen many coaches come and go, including Lenny Wilkens, Kevin O'Neill, Sam Mitchell, Jay Triano and the newest head coach, Dwane Casey, who is apparently on the hotseat (which comes as no surprise if I may add).
Not to mention, the Raptors have been thought to move out of Toronto for a few years now. Since the Kings are staying Sacramento for however long now, the Raptors could very well move to Seattle. But again, there is no proof of that and it is just speculation on my part.
Anyway, needless to say, the Raptors are still in a rebuilding phase.
There are a few talented players on the roster, but they just haven't been able to turn them into wins. Experience is perhaps the main factor for that, as their best players are exceedingly young. The team currently stands at 12-26 with no shot at making the playoffs this season.
If Bryan Colangelo and the rest of the front office were wise, they might as well start a fire sale. No one should be safe except for their most recent first-round selection, Jonas Valanciunas, who is playing overseas right now.
That means Andrea Bargnani (who is currently injured), a former first-overall pick, should be on the trading block. Other players such as Jose Calderon, DeMar DeRozan, Jerryd Bayless and Ed Davis should not be safe either.
Former Sixth Man of the Year Leandro Barbosa and Calderon seem to be the likeliest to move, as well as Amir Johnson, especially coupled with the fact that the team is trying to free up space to make a run after Wilson Chandler, who just received his FIBA clearance.
It will be hard though as Calderon is currently making roughly $9,780,991 this season, along with Barbosa making $7.6 million and Johnson making about $5.5 million with three more years left on his deal. If you do the math, that's about $22.8 million distributed around three players.
By the time the deadline comes, I guarantee that at least two of the three listed above get traded elsewhere. Honestly, I wouldn't be surprised if other small key players got dealt, such as James Johnson, Gary Forbes, Linas Kleiza or Anthony Carter.
If something like that were to happen, a team or teams would be lucky to acquire a player like Calderon, Barbosa or Johnson, especially if they are dealt away for cheap. All three players are solid athletes that can contribute no matter what.
The Raptors will definitely be sellers over the next week or two.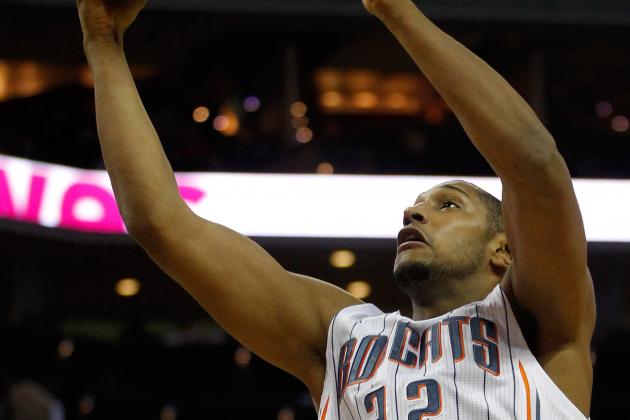 Streeter Lecka/Getty Images

According to Rick Bornell of newsobserver.com, current Charlotte Bobcat Boris Diaw prefers for the team to buy out the remaining part of his contract or deal him at the trade deadline. Apparently the Frenchman is getting tied of constantly losing and I can't say I blame him.
In his article, Bornell wrote of Diaw,
"The chances of Boris Diaw not finishing the season with the Charlotte Bobcats are growing, with his agent inquiring about a buyout that would free Diaw to sign elsewhere. Bobcats president of basketball operations Rod Higgins told the Observer Tuesday that he met with Diaw before the All-Star break about Diaw's role and his expiring contract. Higgins said he has since had discussions with Diaw's agent, Doug Neustadt.
"Boris and I had a meeting prior to the All-Star break, maybe Wednesday before. We talked about quite a few things,'' Higgins said. "The issue with the buyout, it was raised on their side, from Doug. We haven't gone down that road any further.''
Read more here: http://www.newsobserver.com/2012/03/06/1909876/boris-diaw-asks-bobcats-for-buyout.html#storylink=rss#storylink=cpy
Diaw, who will be a free agent at the conclusion of the NBA season, is currently being paid $9 million this season—Can anyone say wow? (At least it's not a Rashard Lewis deal).
Personally, I think it's more plausible that Diaw gets dealt to a contender that needs a late-season rental, instead of getting bought out by the Bobcats' front office.
The one hurdle is that Diaw is being paid $9 million this season, so he would almost certainly have to take a paycut immediately if he wants to go to a team that has a legitimate shot at winning a championship.
But unlike a number of players, Diaw can contribute. He's a solid player that will give you everything he's got. There's no doubt he's having a bad year this season, but that all can change if the unhappy forward lands elsewhere.
I could really see something happening with the Sixers, as they need frontcourt help. Diaw would seemingly be a good option for the team, as they look to make a playoff appearance.
But never rule out a team like the Miami Heat, who have gone after New Orleans' Chris Kaman. The two play different positions so it's hard to compare them, but I'm sure Diaw can do just as well as Kaman in a Heat uniform.
The Celtics seem like a possible situation as well, as they seem to magically pull things out of their you-know-what. A Diaw-Bass combination off the bench would be downright filthy.
Look out for the Mavericks, too. We could possibly see a deal, or a three-team deal, work out that sends Diaw to Dallas, while Lamar Odom gets shipped to Charlotte or the third team involved.
But anything can happen and we'll know in less than two weeks.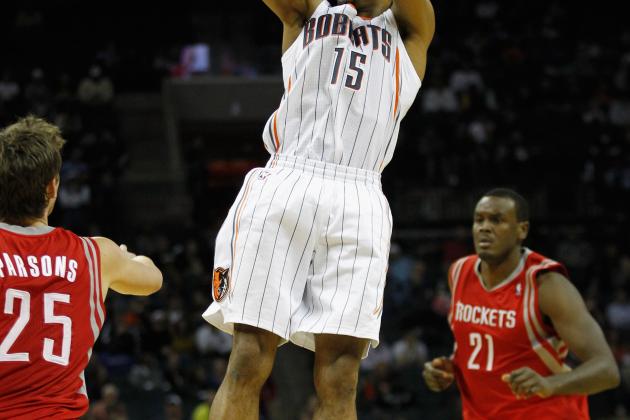 Streeter Lecka/Getty Images

Yes, I do realize that there haven't been many rumors, if any, involving Charlotte shooting guard Gerald Henderson, but his dismissal could conceivably happen.
A previous video here on Bleacher Report mentioned something about the Bobcats dealing away Henderson in exchange for the Knicks' Iman Shumpert.
I completely disagree with that idea, but that's a story for a different day.
Anyway, the third-year pro out of Duke is having his best season thus far, averaging 14.7 points, 4.4 rebounds and 1.9 assists per contest. Unfortunately, it doesn't help that he is one of the best players on the league's worst team, the Bobcats.
Even though he's in the middle of his third season, it may be time for a change of scenery. Henderson has shown signs of improvement and he could eventually become that great player we expected—I just don't think it'll be in Charlotte.
Henderson definitely needs to go elsewhere if he wants to improve his game.
So that leaves the question...What team would take a chance on him and how cheap could they get him?
I say cheap, mainly because of the fact that the Bobcats seem to be in a rebuilding phase and need to rid themselves of Boris Diaw's $9 million deal, along with Corey Maggette's $10.2 million contract.
Regardless, I can see a team that doesn't have to be considered a "contender" taking a chance on him. There are an abundance of teams that need backcourt help and Henderson can fill that void.
What about a team like Chicago?
A Ronnie Brewer-Henderson swap could entirely happen.
Or a Clippers transaction involving Randy Foye? Or who knows, a Jamal Crawford-for-Henderson deal could happen, as Crawford has recently been shopped around.
There's always the possibility of the Celtics making a move to get younger but with hardly any assets, it'd have to be a deal mainly comprised of draft picks.
We could also see something happen to where the Bobcats send the former-phenom to Houston in exchange for Courtney Lee, who has recently expressed his displeasure with the Rockets franchise.
As stated in the previous slideshow, I believe Diaw will be moved at some point and I think Henderson could be the next in line. If given the opportunity to go to another team, I believe Henderson can make a huge impact and if he's in the right system, he could develop into a legitimate player in the NBA.
But we'll see what happens.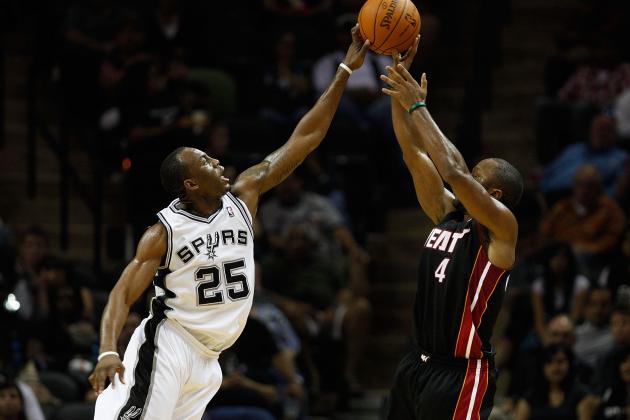 Chris Graythen/Getty Images

With the 20th overall pick in the 2010 NBA Draft, the San Antonio Spurs selected Oklahoma State's James Anderson, a 6'6" shooting guard that can also play small forward.
But since his arrival, he has infrequently been used, especially when you're stuck behind a player like Manu Ginobili, even though he has been injured during various points of the season. Anderson has started just one game this season and has played at least 25 minutes in just game, too (a loss to Portland, in which San Antonio's Big Three did not play).
Former Cavalier Danny Green has impressed a bunch of people this season, which has perhaps led to the demise of Anderson's playing time.
With limited minutes, Anderson is averaging just 3.8 points per game in his sophomore year.
Recently, Anderson's agent Buck Harvey tweeted that he wants the Spurs' front office to shop the guard to teams around the NBA. So it seems as if there is a very distinct possibility that Anderson won't be in a Spurs uniform for much longer.
I, for one, like James Anderson. I think he's a very good player and could become a great talent in the NBA if he's given the opportunity. But as of right now, it looks like he's turning into Luke Jackson, which isn't very good.
I believe the former Oklahoma State star can flourish on the right team. The only problem is finding that right team.
The guard also comes somewhat cheap, as he's earning just $1,402,540 million this season.
Watch out for a team like the Grizzlies, Blazers, or Clippers to take a shot on him. I wouldn't be surprised if the Bulls managed to sneak in there, especially with the troubles Rip Hamilton has been having this season.
The Rockets or Thunder could also throw their hats in there.
And don't be surprised if a deal worked out where the Jazz send the aforementioned C.J. Miles to San Antonio in exchange for Anderson.
I firmly believe that we will see Anderson get dealt and whichever team acquires him will get a great bargain.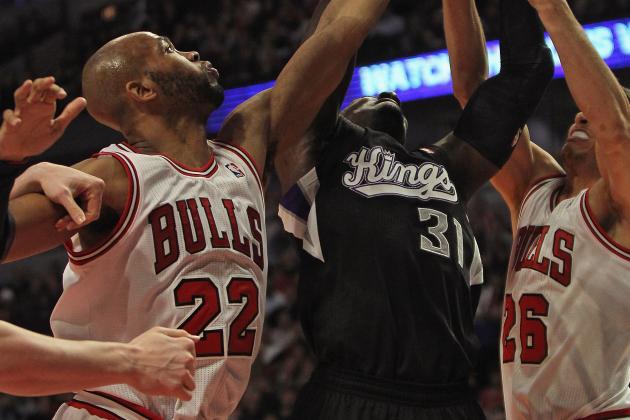 Jonathan Daniel/Getty Images

J.J. Hickson's story has been a strange one since being dealt from Cleveland to Sacramento in exchange for Omri Casspi.
Hickson was billed to immediately come in a be in an inside force for the Kings, who are still trying to find an identity.
But after the team signed Chuck Hayes in the offseason, it seemed as though the Hickson trade was just downright dumb, especially coupled with the fact that the team already has two former lottery selections on the team, Jason Thompson and DeMarcus Cousins.
So when there's a team with four talented players, someone's bound to be left out in the cold. And that player turned out to be Hickson.
Hickson's career was budding in Cleveland, as he averaged 13.8 points and 8.7 rebounds per contest for the Cavaliers last season. Now it seems as though his career is going to be flushed down the toilet as long as he remains in Sacramento.
He has started just nine games for the Kings this year, while playing in almost 19 minutes per game. His numbers are down across the board, as he is currently averaging 4.9 points and 5.1 rebounds per contest.
Needless to say, if he wants to go on to have a solid career, he needs to leave Sacramento. And that could very well happen between now and the trade deadline.
There are many teams across the NBA that need frontcourt help. There's no doubt about that.
I wouldn't be surprised if he came cheap, too as the Kings didn't give up much for him in the first place.
Contending teams such as the Hawks, Grizzlies, Sixers, Knicks, Celtics and others need help in the frontcourt. The Heat could even use the young man's services, as well as teams like the Mavericks and Nets (even though they really aren't contenders at this point).
There is a very strong chance that Hickson, if dealt, could end up with one of the teams listed above. Of course, it is just speculation but it appears the Hickson Experiment in Sac-Town is over.
And both sides need to move on. Hickson may come out of this as a lucky man.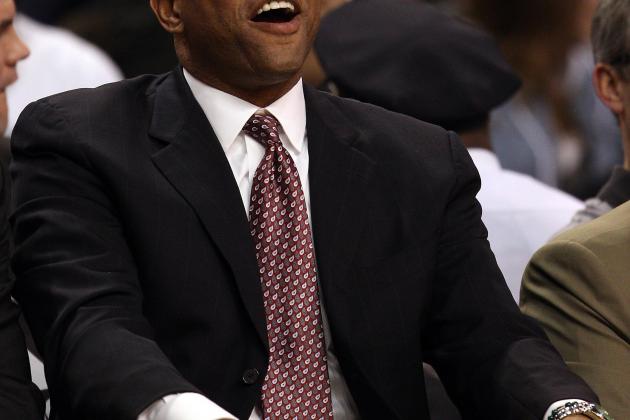 Elsa/Getty Images

Outside of point guard Rajon Rondo, the Celtics' starting lineup looks like this: Ray Allen (36 years old), Paul Pierce (34), Kevin Garnett (35) and a 33-year-old Jermaine O'Neal with no knees.
Jeff Green, one of their best young players, has missed the entire season, so things haven't been too good in Beantown.
It seems as though everyone has been on the trading block as of late, but no one has talked about what the Celtics could get in return for a player like Allen or Garnett or a young player such as Rondo.
But no matter what anyone says, the Celtics need help, more so in the frontcourt. Boston's froncourt consists of the aforementioned Garnett and O'Neal, along with a 29-year-old Chris Wilcox, unproven commodities JaJuan Johnson and Greg Stiemsma and Brandon Bass, who has arguably been one of their most valuable players.
The main trouble is the center position, which O'Neal and the unheralded Stiemsma primarily play. If the Celtics want to make it into the playoffs, they need help at that position.
Even though he's not the youngest player in the world, it stunned me that the Celtics didn't go harder after Joel Przybilla, who ultimately signed with Portland. But regardless, there are still some good options out there that could probably come relatively cheap.
For instance, Houston's Jordan Hill comes to mind. Yes, he hasn't shown much, but he really hasn't been given the opportunity to shine.
With Doc Rivers coaching him, I think he can show that he was worth that high lottery selection.
There's also someone like Drew Gooden, who has been on many different teams since arriving in the NBA. But he can still be a quality contributor that can play center as well. Or there's someone like Robin Lopez, who like Hill, hasn't showed much in the NBA, but with the right coaching, he could become a valuable player one day.
Of course, there's also a player like Denver's Kosta Koufos—he may not be a stud, but he could help alleviate pressure off other players and he should come relatively cheap.
I wouldn't rule out someone like Darko Milicic either, who has shown glimpses of hope over the last couple of campaigns. Nick Collison could be a solid option or if they're looking for a developmental player, Cole Aldrich could also come in.
Detroit's Jason Maxiell could also become a late-season rental, as well. Or Toronto's Amir Johnson if they're willing to take on the remaining years of his salary.
And of course, there's players like Charlotte's Boris Diaw and Tyrus Thomas or Golden State's Andris Biedrins, but those will come at hefty price—all three players make at least $7.3 million this season.
But regardless, the Celtics need help at center and they seem to have to make at least one deal at the trade deadline if they want to make the postseason.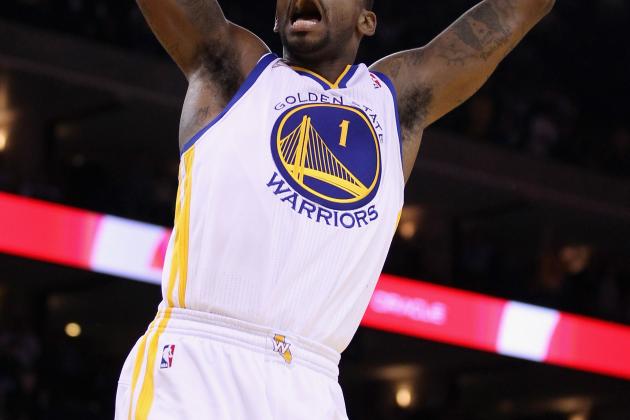 Ezra Shaw/Getty Images

For six seasons, we watched Dorell Wright, a former first-round pick, sit at the end of the Heat's bench and rarely contribute. We all expected that to be the rest of his career until he signed with the Warriors prior to the 2010-11 season.
During his first season with Golden State, Wright had a coming-out party. He started all 82 games for the Warriors last season, averaging career-highs in almost every major statistical category—points (16.4), rebounds (5.3), assists (3), minutes (38.4) and so on.
Needless to say, Wright showed the he belonged in the NBA and he could become an intricate piece on an NBA team.
Unfortunately for the former high school phenom, he has struggled this season.
His averages have dipped down to 9.7 points, 4.5 rebounds and 1.7 assists while playing in about 27 minutes per contest.
His subpar play has landed him on the trading block and the Warriors appear to be sellers at the trade deadline.
At one point time in time, Wright was practically gone as it seemed the Warriors struck a deal with Minnesota that would have put Michael Beasley in a Warriors uniform. But it didn't happen and Wright still remains in the starting rotation.
But I can't see him in Golden State for much longer.
With a decent salary ($3.823 million), it shouldn't be that hard for the Warriors to part ways with the small forward. There are a number of teams that need a small forward or a spark off the bench.
We could see a trade involving Chicago and Ronnie Brewer, or a deal that would send Wright to the Clippers in exchange for Randy Foye.
Of course, there could be a possible deal in which the Warriors deal Wright to the Thunder in exchange for Daequan Cook, who has become quite expendable.
I wouldn't rule out the Lakers as well, as it appears certain that they will make at least one deal by the time the trade deadline rolls around. Atlanta could also use Wright, as Marvin Williams has not been the answer in the south for a long time.
The trade deadline is quietly looming and I, for one, can't wait for it to be over with.
Kevin C. Cox/Getty Images

Over the season, we have seen one glaring weakness from the Clippers—the shooting guard. The rest of the team seems pretty set, especially with Chris Paul and Blake Griffin on the roster, but those two players can't do it all by themselves.
Donald Sterling and Co. narrowly missed out on acquiring J.R. Smith after he came back to the United States, but the guard decided to ultimately sign with the New York Knicks.
So that left the Clippers with nothing.
Now as the trade deadline is right around the corner, it seems as though they will be making a decision on a shooting guard—rather it be Memphis' O.J. Mayo, Milwaukee's Stephen Jackson, Detroit's Ben Gordon (if he'd take a pay cut), Houston's Courtney Lee, Toronto's Leandro Barbosa, Denver's Arron Afflalo or Corey Brewer, among others.
There's a myriad of options that the Clippers can explore and it seems certain that they will do something at the trade deadline.
And if the Clips were able to get that new shooting guard, I would vastly consider the team contenders.
A shooting guard is the missing link for the Clippers.