Boston Celtics: Why Boston Should Keep the Big Three Intact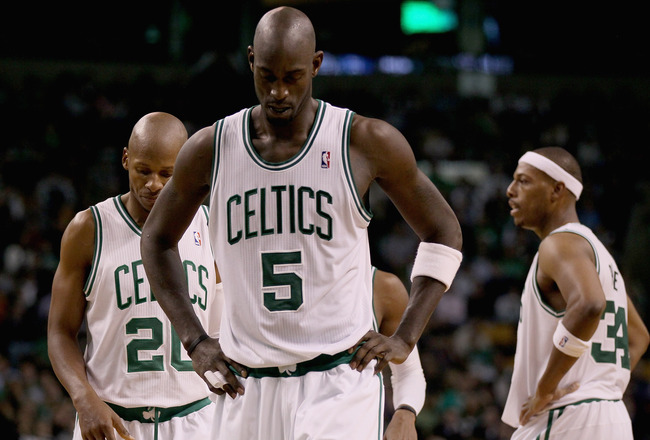 Elsa/Getty Images
There is only one week to go before the NBA trade deadline, but more importantly, only one week before the direction of the 2012 Boston Celtics will be decided.
The uncertainty in town surrounding the would-be decisions of Celtics GM Danny Ainge has people on edge about whether or not the C's are planning a major roster shakeup or not.
Ainge has remained ever tight-lipped on the matter, but has publicly stated he's not actively pushing to break up the Celtics roster.
However, Ainge has admitted to fielding offers for his players (he'd be a fool not too), so if you agree that he's not looking to make a serious push to unload Rajon Rondo or any of the Big Three, it suggests that Ainge believes the best bet for the franchise is to stand pat, bear down and try to win a championship with their current roster.
This would be the best move for Boston. The Celtics wouldn't benefit from making a move or breaking up their current roster.
There are no moves in reach that would make this team better despite the 50-50 split on how many feel towards Rondo and the expiring contracts of Kevin Garnett and Ray Allen.
Dwight Howard Still Doesn't Want to Come to Boston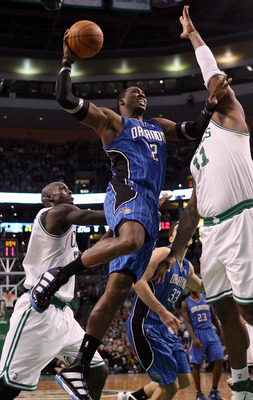 Elsa/Getty Images
Dwight Howard will most likely not be coming to Boston. While this isn't guaranteed, the odds are definitely not in the Celtics' favor.
Howard's four-team list has been widely publicized for months, and while he's probably just taking a hard-line stance with Orlando this season, he's more than likely not going to change his tune once he opts out of his current deal.
If the Celtics can't go out and get Howard at the trade deadline, it makes sense to focus on other alternatives.
The Celtics Will Still Be a Contender in 2013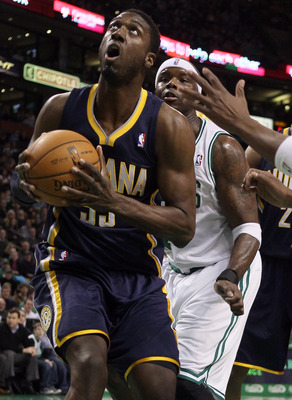 Elsa/Getty Images
If the Celtics can't acquire Howard, there are plenty of alternatives who could be available next offseason.
The "best of the rest" are mostly all restricted players, but if the Celtics offer any of them max deals, their current teams may have trouble matching.
Pick two from restricted free agents such as Roy Hibbert, JaVale McGee, Wilson Chandler, Nic Batum, O.J. Mayo and Eric Gordon, and these players could have immediate impacts playing along Rondo and Pierce.
The 2010 Eastern Conference Champs Could Return in 2012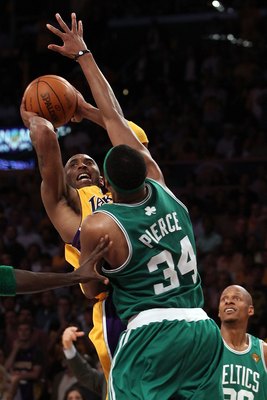 Christian Petersen/Getty Images
Didn't they still lose to the Los Angeles Lakers in the NBA Finals though?
Yes, but they were a No. 4 seed during the 2010 playoffs, and no one thought they were going to dominate like they did (12-5 in East).
While teams like the Chicago Bulls and Miami Heat are better than any other team in the East two years ago, the Celtics proved they can rise above, so it could always happen again.
Allen and Garnett Could Come Back Next Year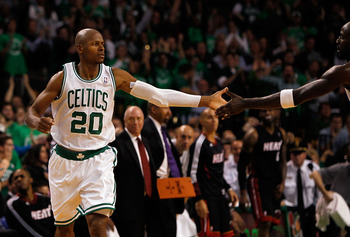 Jim Rogash/Getty Images
If Ainge keeps the current Celtics roster intact, it could open up the doors for Boston not only to use their expiring contracts to land a big-time free agent or two, but also bring back Allen and/or Garnett at a reduced rate.
You can debate the fact that keeping them on the Celtics through the end of their contracts would be beneficial towards re-signing them at reduced rates, but it certainly couldn't hurt the chances of retaining their services.
The Big Three Put Butts in the Seats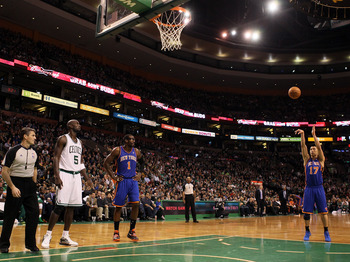 Elsa/Getty Images
As history has shown us, Celtics fans are not willing to stand by the team during down years. Any sort of trade involving the iconic Big Three could easily lead to the team playing in front of smaller crowds if they don't come out like gangbusters.
To fans who only care about winning, this is more cosmetic than anything else, but the support that is currently in place for the C's would diminish and potentially hurt the team's momentum if lesser-known stalwarts come in.
New Teammates Mean Less Chemistry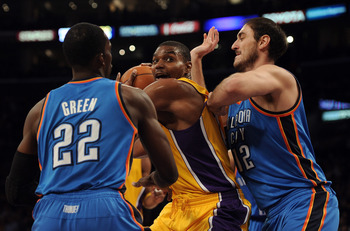 Harry How/Getty Images
Remember how the Celtics never seemed to fully mesh after Jeff Green and Nenad Krstic joined the team last season? Most likely it was the contrast in style between Krstic and Kendrick Perkins, but nonetheless something was off.
Celtics fans would have to prepare for that and then some if any part of the Big Three was to be broken up this season.
Trading Pierce, Allen or Garnett would hinder the chemistry that the Big Three and Rondo have all worked on over the past four seasons. Sure, landing Howard would negate that, but he's realistically the only player that wouldn't require time to learn a new system.
Keep Reading

Boston Celtics: Like this team?