Cincinnati Basketball: Keys to Bearcats' 2012 NCAA Tournament Run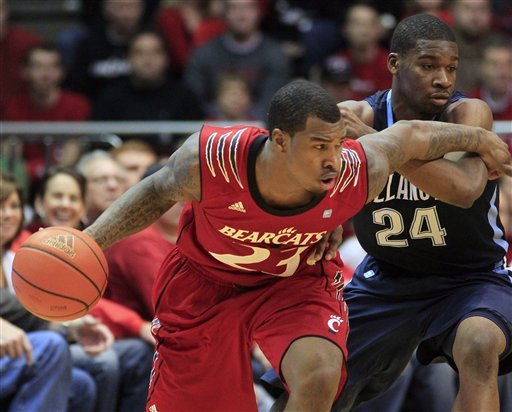 Photo Credit: Al Behrman - AP
The Cincinnati Bearcats can now put on their dancing shoes. It's time to celebrate a berth to the all-important NCAA Tournament.
Now let's get to work.
Cincinnati will be a No. 6 seed heading into the NCAA Tourney. This comes on the heels of a 22-9 regular season and a 12-6 in conference record.
The Bearcats finished with a loss to Louisville in the finals of the Big East Tournament.
The roller coaster ride continues in what should be an amazing tournament for Cincinnati. This is one program that had to question whether they would be included into the tourney at various points this season.
They suffered a three-game slowing streak in late January that put into question whether they would indeed show their faces in the madness of march.
The losses to West Virginia, Syracuse and Rutgers showed us how ugly things can be for the Bearcats, but there is an equal amount of positives to rely on headed into the tourney.
A late regular season win against Marquette is just one of them.
With that, we take a deeper look at one of the more intriguing teams heading into the tournament.
For your printable NCAA Bracket, click here
For brilliant insights on pretty much everything, follow me on Twitter.
Begin Slideshow

»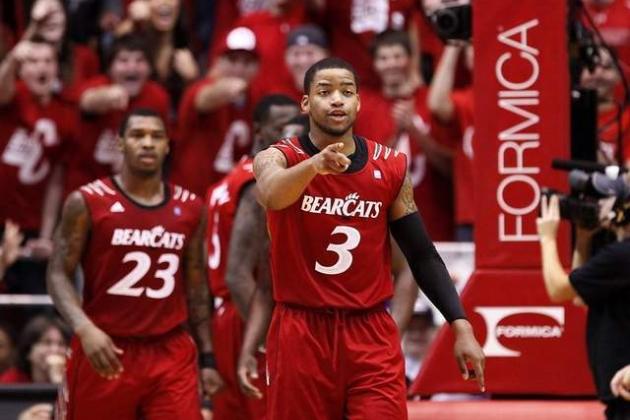 Photo Credit: Cincinnati.com
Dion Dixon: You will be hard pressed to find a more determined and driven player on the roster. Dixon continues to be the star that will make or break the Bearcats' hopes of shocking the world.
He averages for 13.5 points per game but exploded in the Bearcats' win over Marquette, a game in which he had 21 points and four steals.
Yancy Gates: The Bearcats big man has put an on-court melee well behind him and emerged as the impetus for production in the paint.
Cincinnati will need him to rebound and lock down the pain if they are going to have a chance to move deep into this tournament.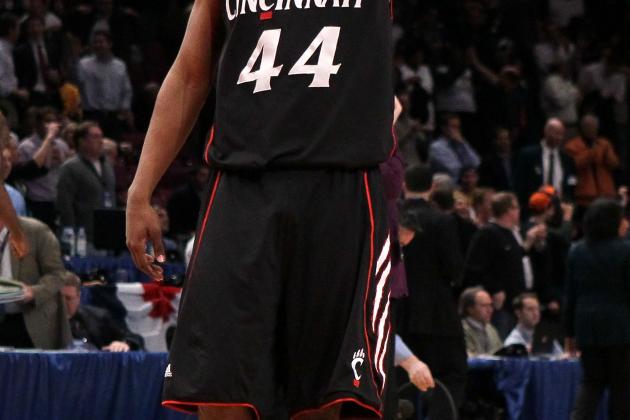 Jim McIsaac/Getty Images

We have a tie here:
JaQuon Parker: When Parker is hot, the Bearcats are an extremely tough team to beat. There is just no way to truly defend them if Parker and Dixon are going off.
Parker dropped 28 points on Marquette. More of those games make this team scary good.
Justin Jackson: Here's to hoping this defensive star can stay on the court and skirt back spasm issues. He makes teams think twice about getting into the paint, as evidenced by his 45 blocks on the season.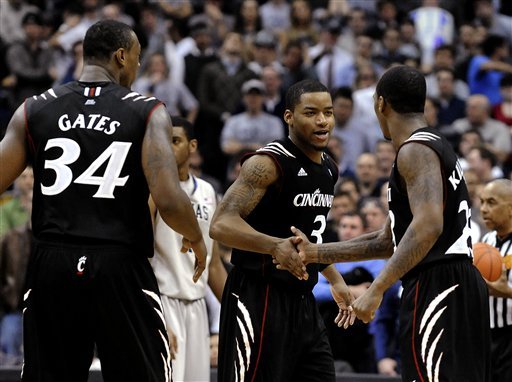 Photo Credit: Richard Lipski - AP
Cincinnati will kill you with speed and a lightning fast dishing of the basketball. There is hardly a more exciting team heading into the tournament.
Make note of the four-guard offense that will see players that can handle the ball dominate the floor. The Bearcats will concentrate on creating space with deft passing and fluid running off the ball.
When they are on, there is no better drive-and-kick offense in the nation.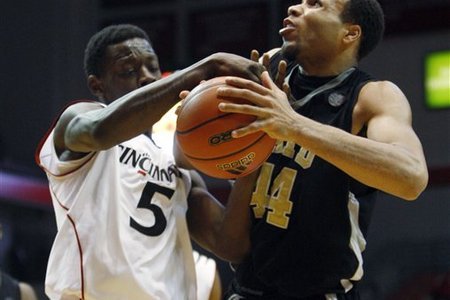 Photo Credit: David Kohl - AP
Things will be fluid on the floor for the Bearcats and a myriad of other teams. The last thing you want to do is stick with just one attack, but the Bearcats are at their best when they run a talkative and spirited zone defense.
Back to the Marquette game, when Cincinnati held the Golden Eagles to 34 percent shooting from the floor. I can't stress enough that a good portion of defensive success will come from Justin Jackson.
Every team hopes to one day have a shot blocker like him on the roster. If he can stay on the floor for extended minutes through March, we are looking at a good team that is about to produce great returns.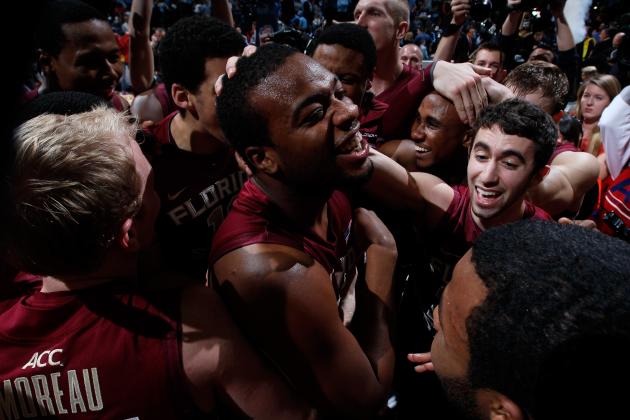 Kevin C. Cox/Getty Images

Cincinnati was rolling until they met a stifling and unrelenting Louisville defense in the Big East conference tournament final.
The Bearcats have showed me enough to warrant confidence in them as a potential surprise entry into the later rounds.
However, they have a mountain to contend with in the third round against Florida State.
It's been the tale of two half seasons for the Florida State Seminoles who have been much better in the second part of the season.
In the last couple weeks, they have been nothing short of contenders in a spirited five-game winning streak that culminated in wins against Duke and North Carolina for the ACC tournament.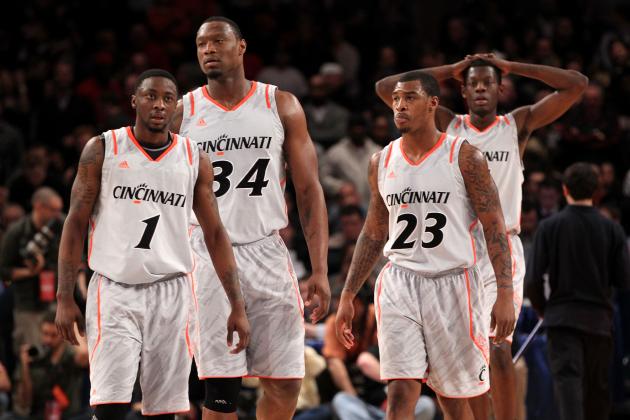 Michael Heiman/Getty Images

I like the Bearcats to cruise in their opener, but I see all the magic being halted by a deeper and hotter Florida State in the second round.
Prior to the Big East Final, I had them pegged as a lower seed that could shock with a very deep run. I just don't see that against a team that is playing the way they are in the Seminoles.