Big East Tournament 2012 Schedule and Bracket: Teams Ready to Dominate
March 8, 2012

Chris Chambers/Getty Images
After two days of the Big East tournament, we have seen some great basketball. Today, three teams that have yet to play will win in convincing fashion. 
Syracuse Orange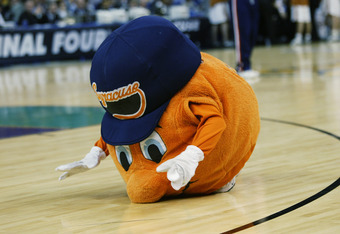 Craig Jones/Getty Images
Syracuse is the best team in the Big East. They finished their regular season almost perfect, posting a record of 30-1. That lone loss did come during their conference play. However, the good news is that it came against the Notre Dame Fighting Irish who the Orange will not play unless both teams make the finals. 
Aside from that loss, Syracuse had little trouble fending off their other Big East competition, as only four of their 17 conference wins came by four points or less. 
The Orange will be led by a deep roster that can overwhelm opponents in a number of ways by using Kris Joseph, Scoop Jardine, Fab Melo and Dion Waiters. 
This team will cruise to victory on their way to the Big East semifinals. 
Marquette Golden Eagles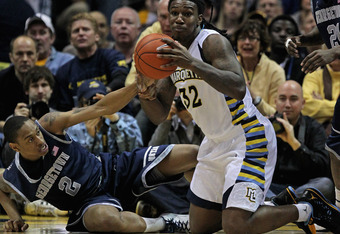 Jonathan Daniel/Getty Images
Marquette blew the doors down of the Big East Conference this year, posting an impressive conference record of 14-4. They haven't had this much hope and promise in their team since Dwyane Wade led Marquette into the NCAA tournament. 
After starting the their Big East schedule winning only one out of three games, Marquette won 13 out of their next 15 conference games. 
The Golden Eagles have defeated both Seton Hall by seven and Louisville by nine points. They will be able to control play in their opening-round game, while moving to the Big East semifinals. 
Notre Dame Fighting Irish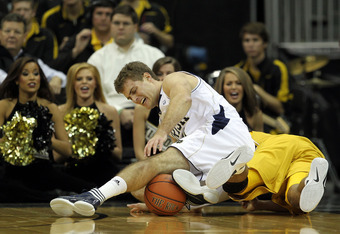 Jamie Squire/Getty Images
Notre Dame comes into the Big East tournament struggling having lost two of their last three games. However, the double-bye benefits the Irish as they had three days to rest and correct whatever problems plagued them over their last three games. 
Plus, before that losing streak, Notre Dame had a nine-game winning streak that included wins over the top two seeds in the Big East tournament, Syracuse and Marquette. 
Notre Dame can get hot in this tournament and will have an easy time in their first game as a rested team.
Notre Dame will advance to the semifinals against Marquette and very well could make their way to their first ever Big East tournament final.