5 of the Shortest Pitchers in MLB History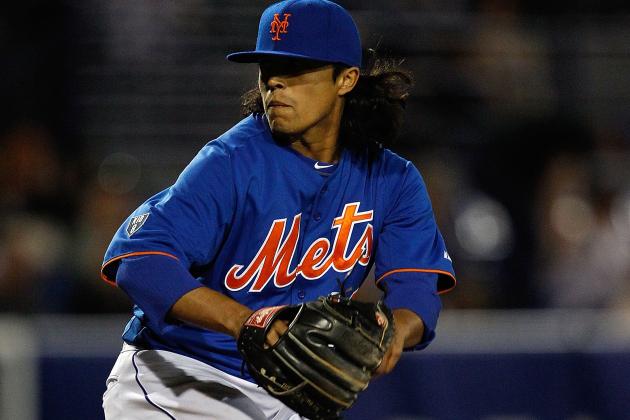 Sarah Glenn/Getty Images
Daniel Herrera
Here's the long and the short of it on Mets pitching in 2012: Jon Rauch is long. Daniel Herrera is short.
At 6'11", Rauch, newly acquired by the Mets from the Blue Jays, is the tallest pitcher in major league history. At a reported 5'6", Herrera might not have made it to the big leagues if each clubhouse had a sign reading "You must be this tall to play this game."
In fact, there has been no greater gap in height between two pitchers on one team in major league history. Herrera demonstrated that in the Mets' clubhouse on Monday before the team's Grapefruit League opener against the Nationals. He borrowed Rauch's uniform and comfortably stood inside his pants. Inside one leg of Rauch's pants.
Herrera, acquired in the Francisco Rodriguez trade from the Milwaukee Brewers, is currently the shortest active player in the majors. But he's not the shortest hurler in major league history.
Here's a look at some of baseball's notable pocket pitchers.
Begin Slideshow

»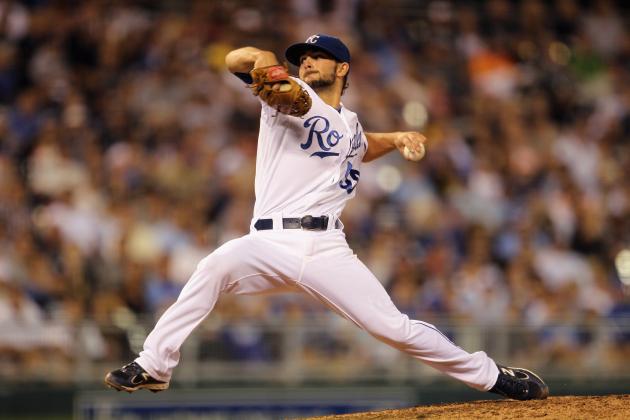 Jamie Squire/Getty Images
Tim Collins
At 5'7", Collins is the tallest entry and the only other active pitcher on our list.
The sophomore lefty reliever pitched 67 innings and went 4-4 with a 3.63 ERA for the Royals in his rookie season. Not stellar numbers, but KFFL.com reports that manager Ned Yost has already seen a vast improvement in Collins this spring.
"He commanded every pitch that he threw, had good life on his pitches and it was a very, very impressive outing for him," Yost said after Collins' first appearance in the Cactus League campaign.

Lee Viau
A titan, so to speak, of late 19th Century baseball, Viau was the most successful 5'4" pitcher in professional baseball history. It helps that there were only two other equally diminutive pitchers over the decades, but Viau could stand proudly, if not highly, on his record.
He first took the mound in 1888 for the Cincinnati Red Stockings (they became the Reds in 1890) and later played for the Cleveland Spiders, the Louisville Colonels and the Boston Beaneaters. He was both a 20-game winner and a 20-game loser. Not unique in the annals of baseball, except Viau did it in the same season. He went 22-20 for Cincinnati in 1889.
When his pro career ended in 1892 after 178 appearances, he had amassed a lifetime record of 83-77 with an ERA of 3.33 in 1,442 innings.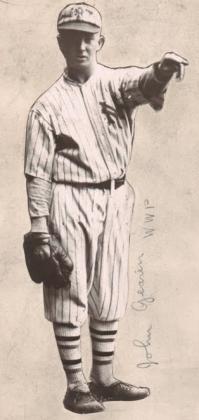 Dinty Gearin
The shortest pitcher of the modern era, 5'4" Dennis John (Dinty) Gearin had an equally short career.
Gearin, a southpaw, played for the 1923 National League champion New York Giants and made the team again in 1924. He was traded to the Boston Braves in May of that year, made one appearance and disappeared into history (or maybe into Jon Rauch's pants).
Lifetime, he pitched in 13 games and chalked up a record of 2-4. But, at least according to his stats, Gearin wasn't as bad as his win-loss mark indicates. After 53 total innings, Gearin retired with an ERA of just 2.89.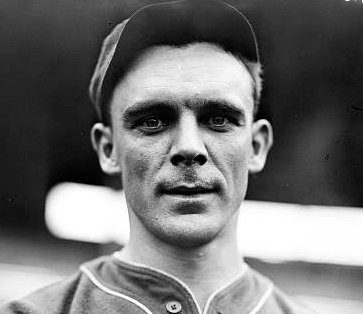 Gene Krapp
The headline writers of a century ago must have been giddy when they found out that a team called the Naps had a guy named Krapp.
Gene Krapp, all 5'5" inches of him, pitched the 1912 and 1913 seasons for the Cleveland Naps —an American League precursor of today's Indians — and two more for the Buffalo Buffeds of the Federal League.
Nicknamed "Rubber Arm," the right-hander threw 764 1/3 innings in 118 games and ended with a record of 40-47 and a 3.23 ERA.
Given his size, one has to wonder about the size of Krapp's Naps cap.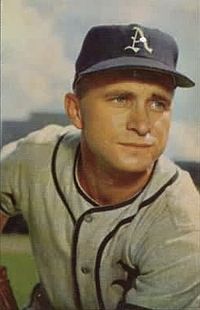 Bobby Shantz
If you're a short guy like me, southpaw Bobby Shantz should be your hero.
At 5'6" and 139 pounds, Shantz couldn't have looked particularly dominating. Ever hear the (apocryphal) story of pitcher Stu Miller being blown off the mound in the 1961 All-Star Game at Candlestick Park? Shantz would have been blown into the Bay.
Nevertheless, he is by far the champion undersized pitcher of all time.
His lifetime record was 119-99, with a 3.38 ERA. He fanned 1,072 and won eight Gold Gloves. Shantz pitched most of his games for the Philadelphia and Kansas City A's, the Yankees, the Cardinals and also had brief stints with the Cubs, Pirates, Colt .45s (later the Astros) and the Phillies.
Shantz's major league career lasted 16 seasons, a notable achievement for a pitcher of any size. His best season came with the A's in 1952, when he went 24-7 with an ERA of 2.48. He hurled 27 complete games, five shutouts and struck out a career-high 152 batters. And smack in the middle of an era of huge talents like Doby, Rosen, Mantle and Berra, Shantz was named MVP of the American League.
Little guy. Big talent.