ACC Tournament 2012: Harrison Barnes and Future NBA Stars Who Will Shine
March 8, 2012

Streeter Lecka/Getty Images
This season's ACC tournament is set to begin today and will feature several future NBA stars. Despite their bright career outlooks, March Madness is the only thing on the players' minds as they prepare to showcase their dynamic skills yet again.
Here are three team leaders who should attract the spotlight throughout the tourney. It's surely going to be a hotly-contested battle for ACC supremacy.
Harrison Barnes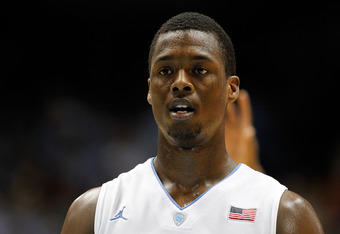 Streeter Lecka/Getty Images
Barnes could have left North Carolina after last season, been drafted relatively high and proceeded to sit on a team's bench. His raw talent was terrific, but he still needed time to develop and luckily he figured that out before making the leap.
The extra season of college has helped him become a much more polished all-around player. His efficiency is up across the board, making him a lot more attractive to potential NBA suitors, and there's still plenty of room to keep improving.
What sets Barnes apart from other big men is his versatility. He's able to defend multiple positions on the defensive end and can knock down outside shots on offense. Players with so many different skills don't come along often.
Austin Rivers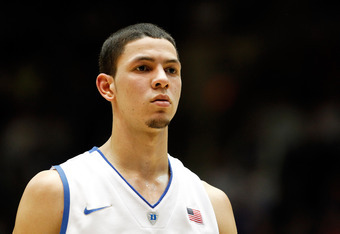 Streeter Lecka/Getty Images
If there's one thing to say about Rivers, it's that he doesn't lack confidence. As cliché as it sounds, knowing you can make plays is often half the battle. The son of Boston Celtics coach Doc Rivers always wants the ball when the clock is running down as UNC found out.
The freshman guard has shown the ability to create his own shot, perhaps even bordering on being a ball hog at times, but as long as Duke keeps winning there won't be many complaints. He's averaging 15 points while shooting 44 percent from the floor.
As with any first-year player, there are areas in need of improvement such as free-throw shooting and limiting turnovers. That said, he has the look of a player who has the internal drive to become a superstar at the next level.
Mike Scott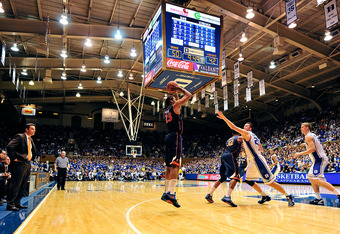 Grant Halverson/Getty Images
Scott is the ACC's most underrated player. It's his fifth season at Virginia, so opposing fanbases are probably getting tired of him tearing their favorite team's defense apart. That's especially true this season because he took his game to another level.
Even though he's taking more shots than in any other season, his field-goal percentage has actually increased by nine percent from last year. His ability to get easy points in the paint has allowed the Cavaliers to assert themselves as contenders.
By showing so much improvement in his senior season, Scott's draft stock should be on the rise. He has all the tools to become a valuable post contributor in the NBA and has shown a will to keep getting better.