NBA Trade Deadline Possibiliities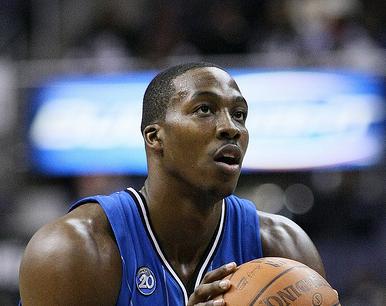 The NBA Trade deadline is 9 days away, meaning front office executives and GMs are talking, while not "actively shopping." If the last two years of NBA Trade Deadline deals (2011 and 2010) are any indication: the usual names that we have heard all season will be discussed. There are a few big names involved who we don't know about, and several complimentary pieces will inevitably be dealt. All this is an effort by teams to position themselves closer to the title this year or rebuild for titles down the road.
After a very hectic first half of the season, here's what we know that could shape how this year's deadline plays out:
Brandon Jennings is already "exploring" his options for next season
At their best, Boston may not have enough to contend with Miami or Chicago in the East
Golden State must decide who they'll keep long-term: Monta Ellis or Stephen Curry
Kobe Bryant has more great years in him than we might have expected
Steve Nash is wasting the last of his great years in Phoenix
We're no closer to finding out what the Magic will do about Dwight Howard
We've already taken a crack at deals specific to the Los Angeles Lakers and Pau Gasol, now we tackle other scenarios that could take place.
Begin Slideshow

»
TRADE SUMMARY
CELTICS GET:
G Steve Nash
G Michael Redd
BUCKS GET:
SUNS GET:
G Brandon Jennings
G Stephen Jackson
RATIONALE:
Everyone has Danny Ainge trading one of Boston's Big 3 and/or Rajon Rondo - perhaps Allen to a contender for young pieces and draft picks or Rondo for more cap friendly pieces that would allow Boston to "reload" next year when Jermaine O'Neal, Kevin Garnett, and Ray Allen become unrestricted free agents. But what if Boston makes one last run at a title AND ensures their future. Nash and Redd will be free agents and come off the books, while also making them competitive this year.
Milwaukee ensures they have a long-term point guard to lead their team with Jennings threatening to leave after this year.
Phoenix gets a young point guard for the future, while along with Jackson, help them in the present.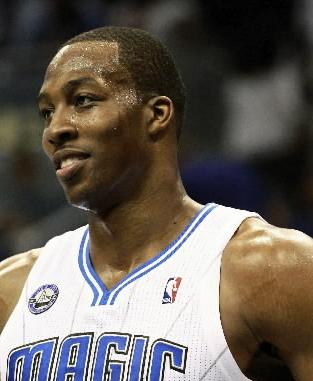 TRADE SUMMARY
MAGIC GET:
G Steve Nash
G Jamal Crawford
BLAZERS GET:
SUNS GET:
G J.J Reddick
G Raymond Felton
Orlando's 2012 1st Round Draft Pick
RATIONALE:
After hearing Howard wants Steve Nash in Orlando, GM Otis Smith obliges, and Orlando goes all in. If there is even a chance Dwight will stay in Orlando long-term, or at least exercise his player option for next year, Otis Smith will have to go all in right now.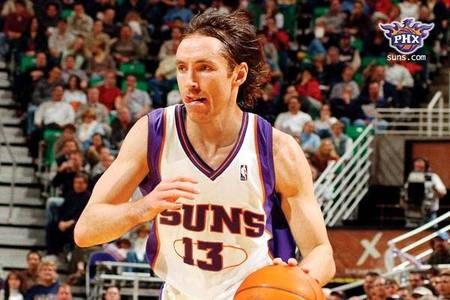 TRADE SUMMARY
MAVERICKS GET:
SUNS GET:
G Jason Kidd
G Rodrigue Beaubois
OR
ROCKETS GET:
LAKERS GET:
G Steve Nash
F Luis Scola
SUNS GET:
G Kyle Lowry
LA's 2012 1st Round Draft Pick
RATIONALE:
Who wouldn't want to see Steve Nash and Dirk for at least half a season. While Dallas is maneuvering itself to sign a major free agent or two next year (Deron Williams or Dwight Howard), they still have a shot this year with Nash in the fold. If nothing else, Cuban would be looking at sellout crowds and more televised games. Beaubois could give Phoenix a point guard for the future, and Kidd's return may be enough to keep fans interested for the remainder of this season.
In the other scenario, Houston finally gets Gasol and gives up less this time around. Phoenix won't like to lose its main attraction, but they could also use a young point guard when Nash inevitably bolts. They will also stockpile ammunition for their rebuilding process by securing another 1st round pick.
The Lakers get Nash, who very well might sign on for next year. Scola provides another low-post threat to round out the lineup who will help Bynum with some of the dirty work down low.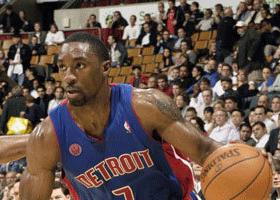 His contract may be awful, but Gordon has proven to be deadly in the postseason
TRADE SUMMARY
PISTONS GET:
G Kyle Korver
G Ronnie Brewer
Chicago's 2012 1st Round Draft Pick
BULLS GET:
OR
PISTONS GET:
TIMBERWOLVES GET:
RATIONALE:
These are two long shots as Detroit has not been mentioned in any trade rumors, but every team could benefit from the aforementioned moves.
Chicago, while one of the best teams in the league, are predictable offensively. They only have one weapon, albeit a very dangerous one. This could pose problems down the road in the playoffs against teams like Oklahoma City and Miami who possess multiple options. Adding Gordon could solve this problem.
In return, Detroit gets players with fewer years left on their contracts, thus expediting their rebuilding process, plus a 1st round pick in the upcoming draft to add another piece to the Brandon Knight-Greg Monroe franchise cornerstones.
Minnesota is a lot closer than anyone expected. While it might be tempting to use the cap space from Beasely to sign someone in the off-season, Prince is a savvy veteran who can be a contributor for a contender. In this scenario, they would lose their 1st round pick, which is steep, but they have enough young players already — Anthony Randolph, Anthony Tolliver, Derrick Williams, Ricky Rubio, etc.
In this trade, Detroit gets much needed cap relief. They can then amnesty one of their other bad contracts (e.g. Charlie Villanueava) and get further under the cap.
Monta Ellis is just one of several players who could use a different address
TRADE SUMMARY:
Trade I
PACERS GET:
G Luke Ridnour
F Derrick Williams
TIMBERWOLVES GET:
Trade II
76ERS GET:
F Marcus Morris
G Courtney Lee
ROCKETS GET:
Trade III
JAZZ GET:
WARRIORS GET:
RATIONALE:
Granger is a solid player, but he works more as a piece rather than the centerpiece of a team. On Minnesota, he would make a great second option to Kevin Love, and form quite the trio with Rubio.
Philly is a really good team, but while they can hang with the likes of Chicago and Miami, there is no way they can beat them as currently constituted. Evan Turner does not look able to ascend above being the 8th man off the bench behind Lou Williams and Thaddeus Young, so a change of scenery would do him well. In return, the Sixers would get a young big with potential in Marcus Morris and add to their depth with Courtney Lee, who can easily fill Turner's role.
Golden State would love a big man as David Lee and Andris Biedrins clearly don't fit Mark Jackson's vision for the team. Utah could stand to move one of their bigs to pave the way for Enes Kanter and Derrick Favors. In Ellis, they get a dynamic scorer to couple with their core of Enes Kanter, Derrick Favors, Alec Burks, Gordon Hayward, plus their two 2012 first round picks.