Nick Diaz and 10 Fighters Who Have Hidden Talents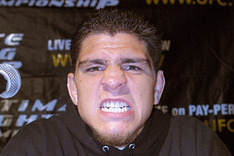 Nick Diaz/ Sherdog.com
No, it's not his affinity for smoking weed or even his candid responses on camera.
But Nick Diaz, like many fighters in the world of MMA, have talents that extend past what you see inside the Octagon or in your everyday, run-of-the-mill interview.
This enigmatic fighter has some serious skills in other areas that may very well exceed your expectations of him, much like these other fighters who partake in some rather unusual extracurricular activities.
Photo credit: Nick Diaz/ Sherdog.com
Begin Slideshow

»
Former UFC light heavyweight champion Quinton Jackson shows here that there's much more to him than meets the eye.
Yes, he can knock out just about anyone with one of those bungalows he calls fists, but he can also kick a freestyle on the go, as you can see here.
I'm not really sure how either of those scenarios are comparable, but it's interesting nonetheless.
If it wasn't enough that he's already "Sexyama," the UFC welterweight also happens to be a big-wig, super-prestigious singer in his native South Korea.
Here, Akiyama shows that he actually has some serious pipes.
I would imagine the last thing anybody would really expect of any fighter in the game today would be that, on their down time, they enjoy leisurely walks through meadows, forests and lakes.
But the scenic rout is especially appealing to The Ultimate Fighter season 6 winner Mac Danzig, who has long been a professional photographer, and a damn good one at that.
Nick Diaz is the most overworked, over-trained, underpaid nunchuck enthusiast in the game today.
He's the welterweight kingpin of the world and is widely regarded as one of the pound-for-pound best.
Oh, and he's also fond of gymnastics. Don't judge him.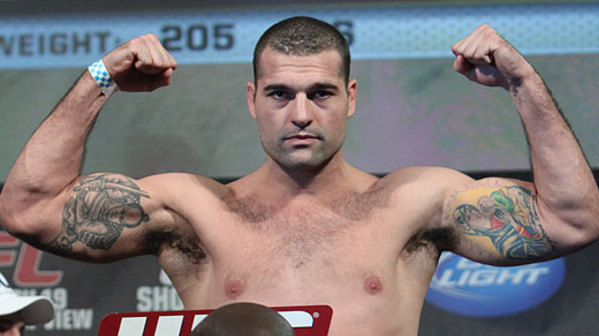 Rua/ Ken Pishna for MMAWeekly.com
Long before Mauricio Rua stepped inside the ring, the Brazilian was already familiar to the public, though not in quite the way you would imagine.
Some years ago, Rua worked as a model before he committed himself to the rigorous grind of MMA.
At least he has something to fall back on when times get tough.
Bellator welterweight champion Ben Askren is not just a man with a shiny belt.
No, he also has aspirations of pursuing another career—disc golf.
You know, because they go so well together.
It's one thing to be an avid fan of surfing, and it's an entirely different thing to be a surfer who looks for those huge swells and loves the news that heavy storms will be a-brewing.
Santiago is one of those dudes. The Brazilian is seen regularly hitting up Florida beaches with his board in hand, dragging along friend and teammate "JZ" Cavalcante to hit up the waves with him.
Though it's a casual hobby for most, Anderson Silva takes paintballing very seriously.
Always the competitor, Silva often freezes his paintballs to add a bit of excitement to the game.
If there are some casualties along the way, so be it.