Bountygate: Why Sean Payton, Mickey Loomis, Gregg Williams, Others Must Be Fired
March 7, 2012

Thearon W. Henderson/Getty Images
Let me preface this by saying that although I am not a New Orleans Saints fan, I have never had anything against the organisation. In fact, after my beloved New England Patriots were eliminated in the 2009 playoffs, I was rooting the Saints on and praying they would bring a Lombardi trophy home to that beleaguered city. 
Having said that, I have every intention from now on to carry a grudge against that franchise until those who organised, facilitated and contributed to the bounty programme is banned from the NFL for life.
The same will be true of the Washington Redskins, Tennessee Titans and Buffalo Bills if evidence emerges that those franchises were also allowing this type of programme be carried out unhindered.
As a younger man, I played rugby, I boxed and I played hurling—an Irish sport which, as anyone who is familiar with it will tell you, is rougher than both of the previous sports combined. 
In each of these sports, just as in American football, you are taught to never back down, never give an opponent an inch and always strive to be physically superior. Physicality and roughness were part and parcel of participation, and there was no shying away from contact. You were taught to hit as hard as possible and do everything you could to win all of your battles.
At the end of the game, you were taught to shake the hand of your opponent and walk off together.
Physicality is a key part of many sports and one that ought be embraced. And injury is a part of every sport. Accidents happen. Some hits cause harm through combinations of luck and circumstance.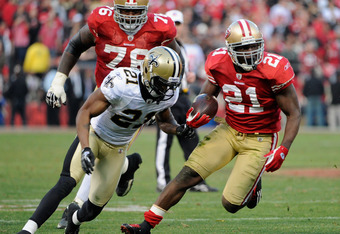 Thearon W. Henderson/Getty Images
In those situations you feel sorry that it happened to your opponent, but you can walk away knowing you were acting fairly and never intended to cause unnecessary harm.
It is the blood that runs through the veins of contact sports—the fundamental ethos—that you compete as hard as you can. But you never, ever do anything to deliberately cause lasting harm to an opponent.
Such malicious intent—regardless of whether the particular hit was legal by the letter of the law—totally undermines the camaraderie and goodwill inherent in participation in sports. It is diametrically opposed to the inherently benevolent nature of sporting competition.
By paying players to deliberately target opponents with intent not to intimidate or bully, but to cause injury, the hierarchy in the Saints organisation has utterly disrespected the core tenement of the sport they profess to love. They are, to a man, an absolute disgrace.
Players work to get into the NFL for all of their young lives. When their friends are out drinking or at parties or having a good time, they are in the weight room, or on a treadmill or watching film. When their friends go out and grab a cheeseburger, they grab a protein shake.
They make extreme sacrifices of time, effort and experience in order to have an outside chance of fulfilling their dream to get to the NFL.
Any New Orleans Saints player who was involved in the bounty programme made those sacrifices themselves in order to get into the league. When they looked across the field at their opponents, they were not looking at random strangers.
They were looking at themselves in different jerseys. They were looking at men who had gone through the same rigours and sacrifices and sleepless nights and early mornings all in the hope of hearing their name called at Radio City Music Hall in New York City.
Yet they went out and deliberately and maliciously attempted to curtail these men's careers, despite their inherent bond of sacrifice.
All for what? Some thousands of dollars?
Yes. For that amount of money.  And here's why. The vast majority of the players involved in these bounties are journeymen—guys who do not have the financial certainty or job security of their more illustrious peers. They need to satisfy their coaches if they want to stay on the team.
They have no option but to do what they are asked—even if it is morally repugnant—or else they risk their jobs. And financially speaking, while $10,000 may not be a lot to Jonathan Vilma, it probably means something to Bobby McCray. A lot of these guys were in the awkward position where they really couldn't afford to have principles. 
This is why Payton, Loomis and Williams should be banned for life. Not only did they facilitate these programmes through Williams and deliberate dishonesty on Payton and Loomis's part, but they also aimed it at guys who had no option but to participate, even if they morally objected.
Not only did they deliberately set up a programme designed to end careers and cause injury, which are against the core values of the game that made them rich and famous, but they also exploited their own players to make it happen.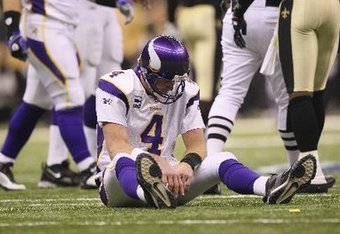 Many Saints fans seem to rationalise this programme by saying that it is a rough game and injury is part of it. This is true. But it has never been a malicious game. By introducing a bounty system like this one, Saints coaches knowingly introduced the malice of forethought to an already dangerous game.
In doing so, they stepped way beyond the line of what is acceptable in sport.
Similarly, any fan who equates this with Spygate is seriously blinkered. Many of you will conclude that this is Patriots bias on my part, but it is not. Spygate was wrong. The Patriots did something illegal to obtain a competitive advantage, and deserved to be punished for it.
But to infer that videotaping signals that 60,000 fans could see anyway equates to sending people on the field intending to end careers in return for money is simply not comparing like with like.
Spygate was an organisation breaching one technical rule involved in the administration of a particular sport. This is an organisation involved in the breaking of a universal rule that binds and unifies all sports. Spygate was wrong. This is repulsive.
There is no place for this kind of behaviour in sports. Sean Payton, Micky Loomis, Gregg Williams and every contributor to the bounty fund in New Orleans have disgraced themselves, their sport, their franchise and the fans of the New Orleans Saints. 
Saints fans are a wonderful, passionate, colourful and committed bunch who followed a team through years of mediocrity and hopelessness, all in the hope that someone would save the franchise. No fan base deserved salvation more than the Saints.
To now have their glorious ascension to dominance tainted by such a disgusting and repugnant scandal is a kick in the teeth to a group of fans who deserved better.
There is an abundance of stars in the NFL. There are players, coaches and general managers of class, dignity, compassion, wit and extraordinary skill. The NFL is bulging with men who deserve the spotlight because they conduct themselves in a manner befitting the glorious tradition of the game they love.
More than anything, that is why the Saints hierarchy ought be immediately dismissed. Their continued involvement in the league would only serve to undermine the reputations of the many in the league who are not morally despicable.
The NFL does not need these types of men. Saints fans do not deserve to be associated with these men.  These men do not deserve a second chance in a game they have exploited for fame and fortune, and then utterly disrespected with their reprehensible actions.
In the interest of the league, the Saints organization, the player safety initiative and the very reputation of the sport, these men should be banned forever.